Even the "best" businesses experience a high turnover rate every now and then.
From fast-growing startups (a.k.a. "scaleups") to well-known Fortune 500 companies, many organizations occasionally see high employee turnover rates — including those for business leaders — for at least a brief period of time. (Often one particular month or quarter each year.)
While HR calculates the average number of employees who exit their org in a given timeframe, people managers and talent acquisition leaders must work together to address voluntary attrition trends and help their company realize a good employee turnover rate.
(What your business defines as "good" will certainly differ from other employers.)
Specifically, you must learn what contributes to high quarterly and annual turnover rates — and, subsequently, adjust how they recruit, hire, onboard, train, and manage employees.
The good news?
Your hiring stakeholders and team leaders can develop a plan to rectify your high average turnover rate — for the business at large and specific teams experiencing a lot of resignations — by assessing your talent team's recruitment model, the HR department's onboarding program, and your collective efforts to improve the company culture and work environment.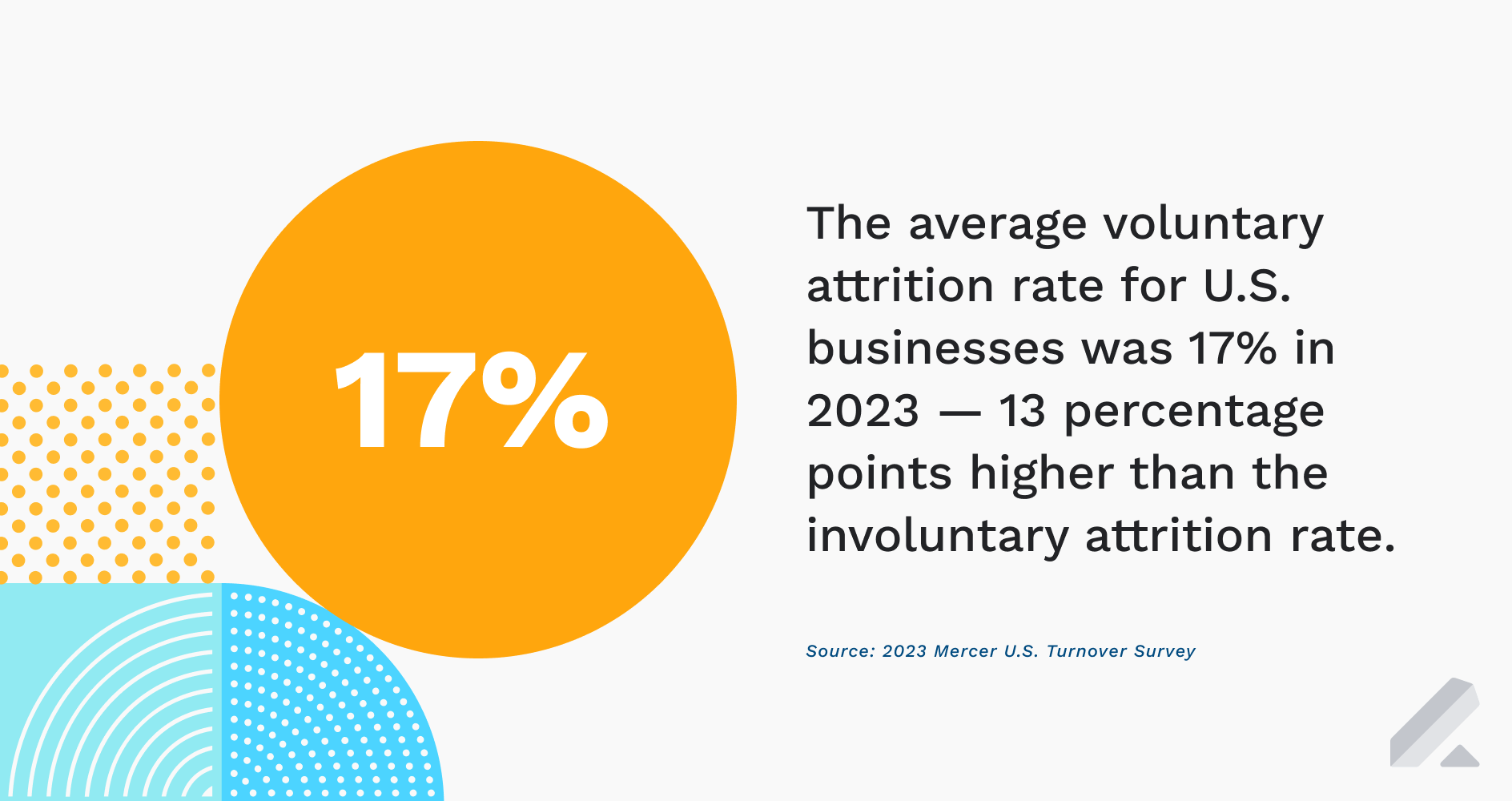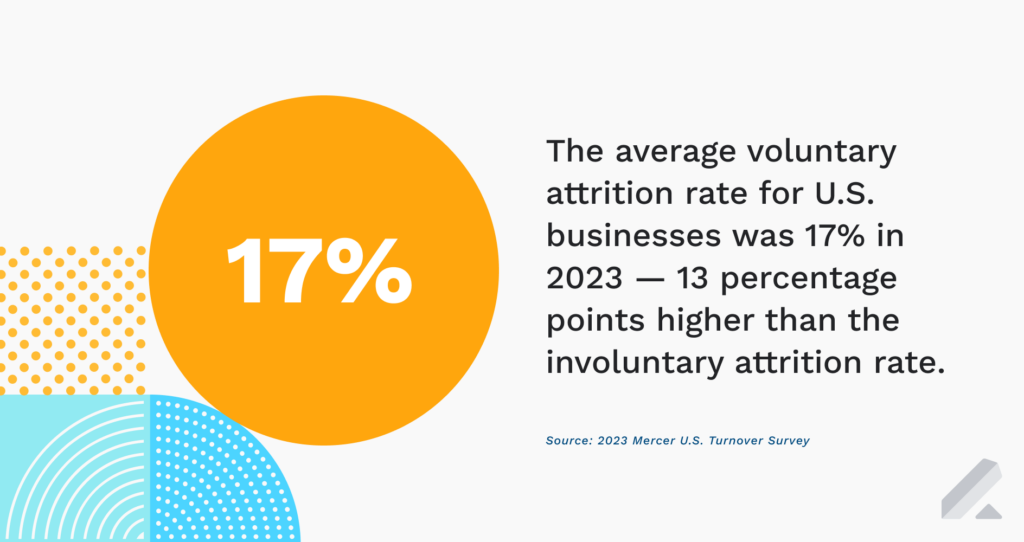 3 tips to help you lower your high turnover rate (and better retain high-performing employees)
A note before continuing: This isn't one of those "how-to-calculate-your-turnover-rate" guides.
Rather, this is a best practices checklist, of sorts, that can help you gradually drive down turnover, retain more top performers, and keep your business moving in the right direction,
Something just about every business expert agrees is paramount to long-term organizational success, regardless of your company size or industry.
"Constant employee turnover is costly and time-consuming," Entrepreneur contributor Lesley Pyle wrote. "Not only do you have to worry about the cost of hiring and training new employees, but you also have to deal with the negative impact it has on morale."
Is your company finding that people are leaving at an untenable rate? Then it's time to turn to your workforce data to learn why team members are heading out the proverbial door.
Here are some common areas as it relates to your that lead to high turnover rates you should examine — and proven solutions you can implement to steadily reduce turnover over time.


1) Analyze your employee engagement data
As noted, if you're a talent acquisition leader or hiring/people manager, it's not your job to calculate your employee turnover rate and create related reports for your C-suite.
That being said, you can still review other data points related to your workforce in an attempt to uncover what the root cause(s) behind high worker attrition might be.
The best place to start? Analyze your employee engagement-related insights:
Let's say you find that, based on your HR data and insights (e.g., comments and ratings from eNPS and "pulse" surveys, performance reviews, and exit interviews), employees feel disengaged with their team and/or the business at large.
This is likely a contributing factor to your high turnover rate. (And possibly even low productivity levels among your employee base.)
Bringing this data to the attention of your C-suite (notably, your CEO, CRO, and CHRO). This data can help them understand the issue and create an action plan.
Analysis of "high-turnover" and "low-turnover" companies in 2021 found that those organizations in the top quartile in terms of employee engagement levels company-wide saw 18% and 43% lower employee turnover rates, respectively.
Bottom line: If that's not enough to convince execs they need to craft new (or refresh existing) workforce engagement strategies and programs, we don't know what will.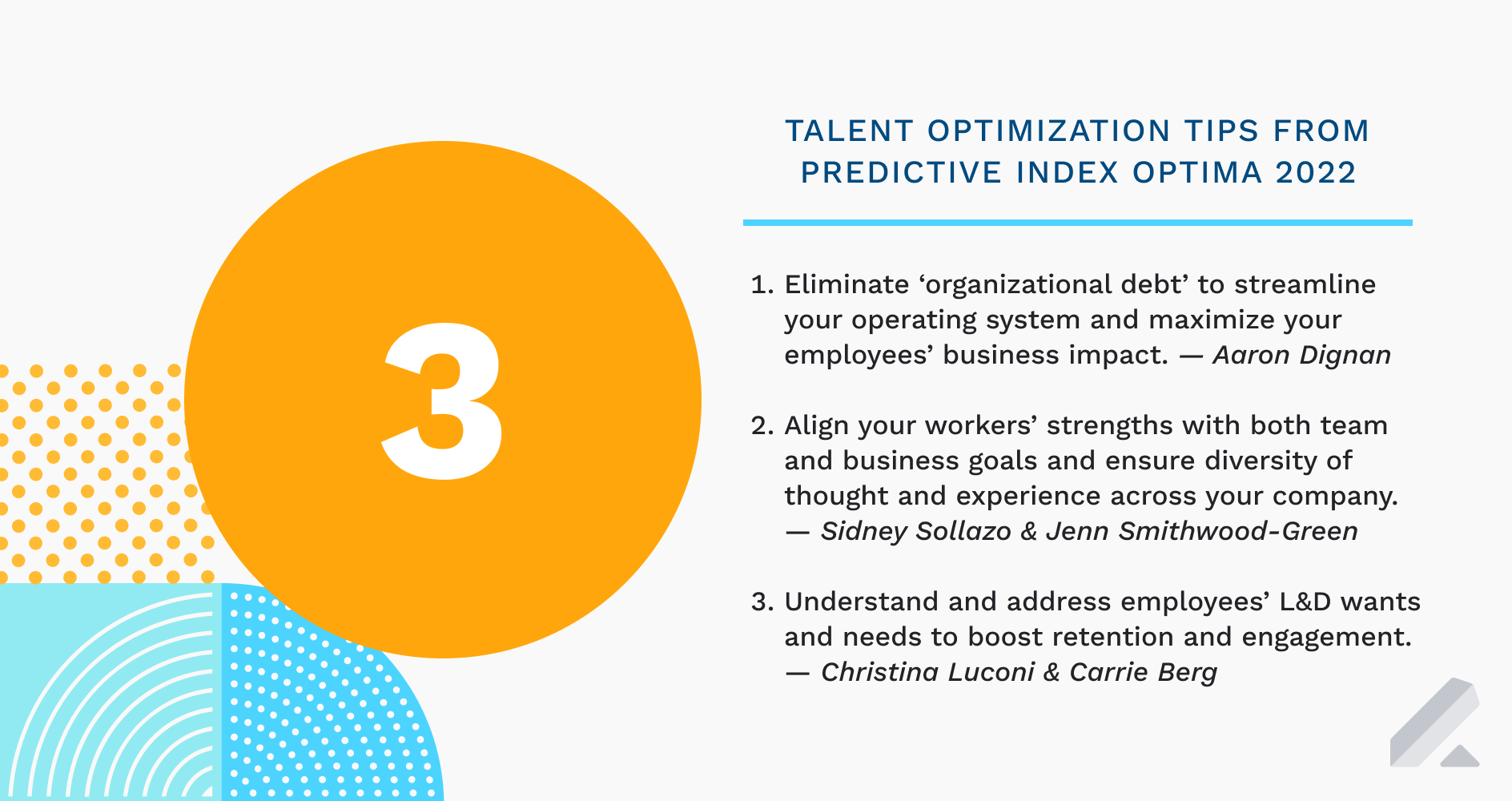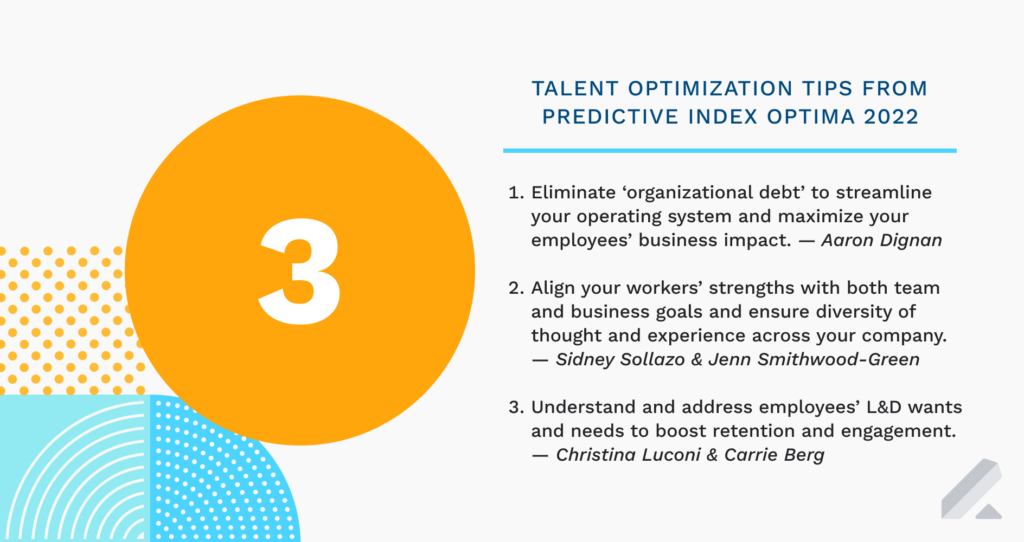 2) Investigate your recruitment approach
On the talent acquisition side of your operations, it's also worth exploring what issues may exist in your recruiting efforts that may lead to the hiring of poor-fit individuals.
Consider your sourcing strategy. If you have a data-driven recruiting approach in place (i.e., one you execute with a complete ATS + CRM solution with out-of-the-box analytics and dynamic, real-time dashboards), you can tie your quality-of-hire data to your quality-of-source data.
Perhaps you're a software firm looking for a full-stack developer. You tend to find most of these types of candidates via LinkedIn, Indeed, and/or Glassdoor.
But, through in-depth analysis of existing employees, you find out individuals sourced from these channels tend to "churn" more than prospects-turned-employees you sourced via niche tech job boards like CodeAlly.
It'll be hard for you to tell if this correlation between sourcing avenue and how long eventually hired talent sticks around your business is mostly due to where you "found" them.
However, it's worth removing the above channels from your sourcing rotation for developer positions for a period of time to see if sourcing via the niche job board(s) solely leads to a lower developer turnover rate.
Aside from your sourcing efforts, it's worth looking into the job description language used in your postings and hiring managers' expectations for new hires to see if there's some form of "misalignment" there.
A new hire may expect their new job to look one way when, in fact, their new manager has a different view of what they'll do in their day-to-day and need to accomplish in their first 30, 60, and 90 days to be successful.
If wires get crossed like this, that could lead more recent hires to quit shortly after joining.


3) Assess qualitative insights from managers
Quantitative data — primarily in the form of a point-based rating scale managers use to "score" reports — and qualitative insights (e.g., general notes and comments in ad-hoc chats with talent team members) can also shed light on what may be behind a high turnover rate.
Some key questions TA leaders and people managers should ask themselves include:
Do many employees at your org complain about the lack of a strong work-life balance?
Have members of your workforce been denied requests for more flexible schedules?
Did former employees bring up issues abut internal mobility and career advancement?
Are concerns related to compensation often mentioned in their performance reviews?
Did employees who left the company feel overwhelmed with their daily responsibilities?
Was a worker's job-crafting request to explore new roles declined by a team leader?
Only through chats with people managers and a look at human resources analytics (i.e., info related to review cycles, OKR/KPI achievement, contributions to revenue growth, etc.) can you gauge what may be causing employees to leave and swelling your turnover rate.
"Data analytics can also help companies identify potential areas for improvement in their hiring process, such as high turnover rates or a lack of diversity in the applicant pool," Growfused CEO Melissa Leich wrote for Forbes.
Learn how investing in employees and offering workers the resources they need to thrive and grow can help you reduce your high turnover rate. Watch our webinar today.