Reduce time to fill, grow your workforce & improve
DEI with the only complete, scalable ATS+CRM solution
One end-to-end talent acquisition platform
Say goodbye to silos and embrace a single sourcing, talent engagement, and hiring platform. Lever's Talent Relationship Management solution creates a full talent lifecycle seamlessly uniting the advantages of a world-class CRM and ATS.
Source & Nurture
Personalized nurture campaigns
Automated drip sequences
Referral gathering
Texting to Apply capability
LinkedIn Recruiter RSC
Lever Chrome extension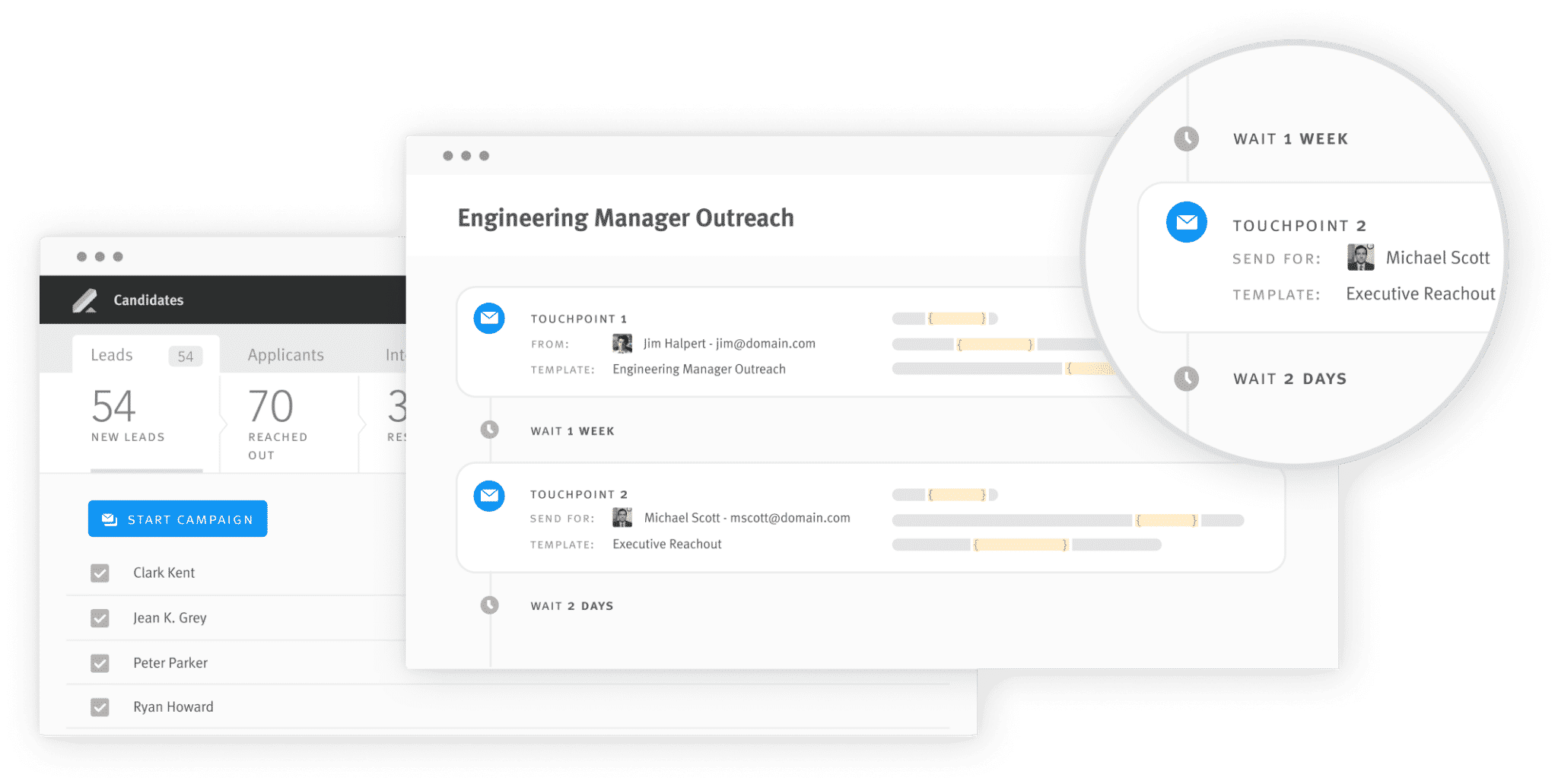 Interview & Hire
Diversity surveys
Internal mobility
Confidential hiring
Candidate self-scheduling
The Automation Hub
Agency portal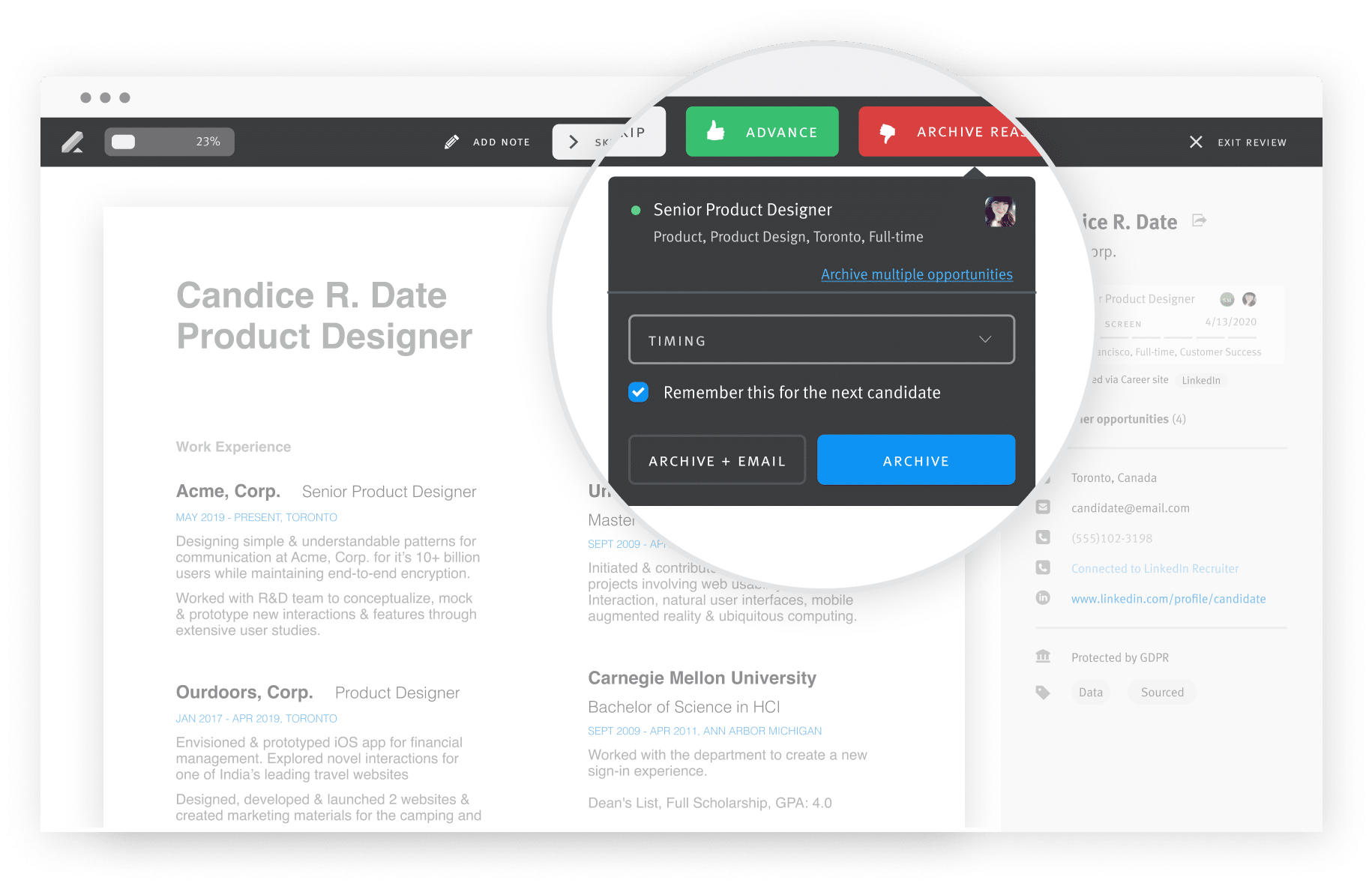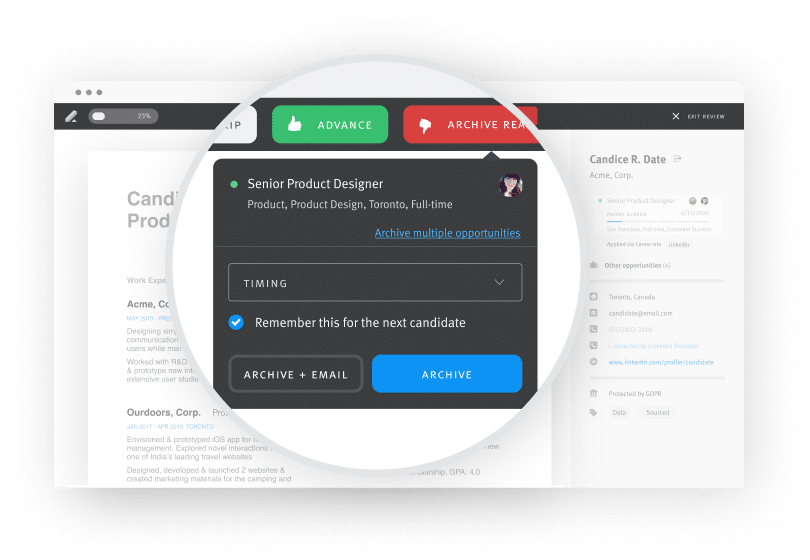 Analyze Results
Custom dashboards
Data visualization
Pipeline conversion rates
Hiring manager dashboards
Diversity insights
Connectivity to preexisting business intelligence (BI) platform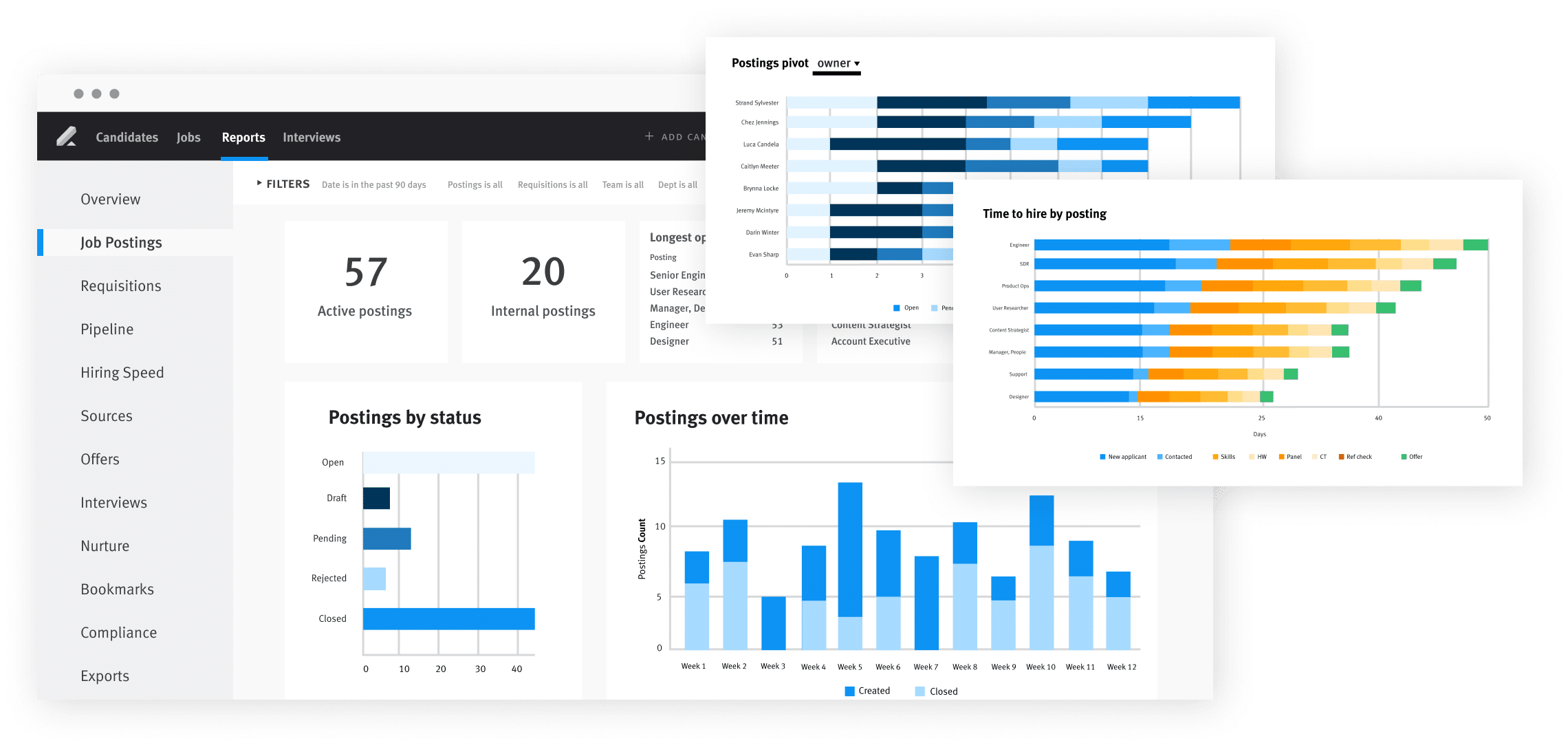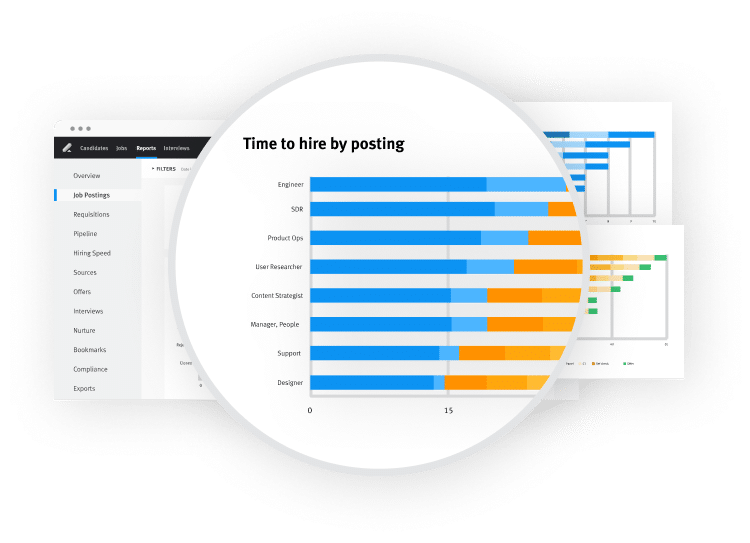 Rediscover Talent
Candidate relationship management (CRM)
Talent database
Powerful search 
Candidate recommendations
Artificial intelligence (AI)
Targeted talent pools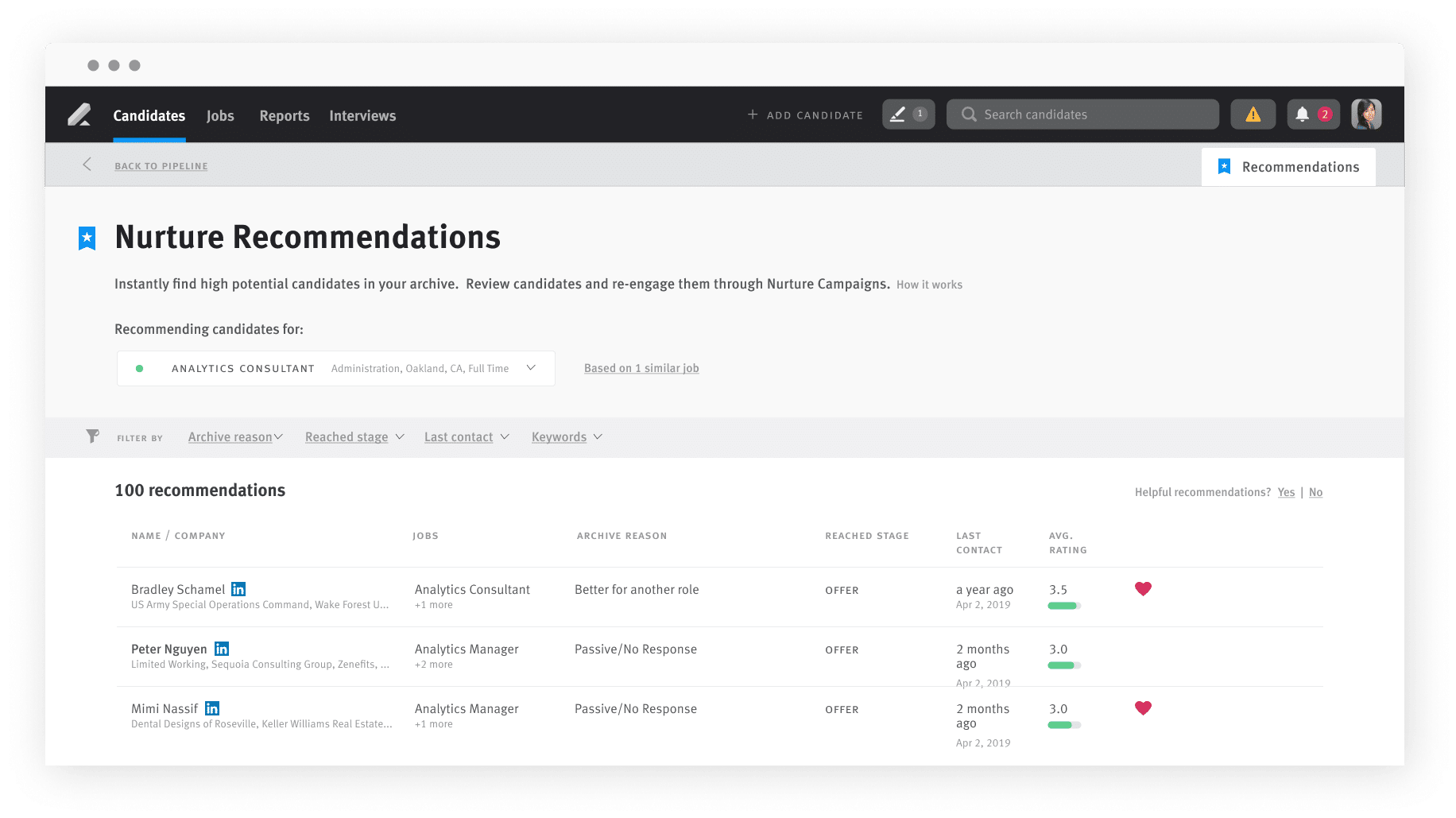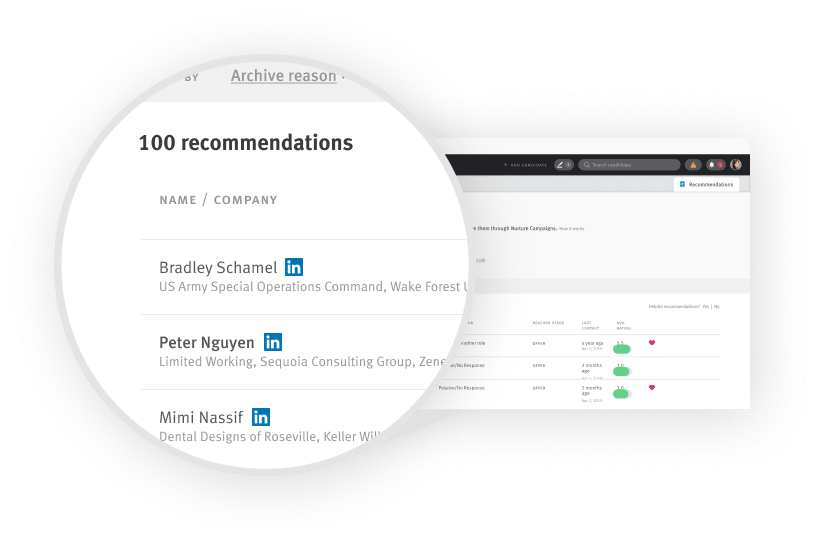 DEI is a promise, not a checkbox
Make your recruiting process a foundation for change with LeverTRM.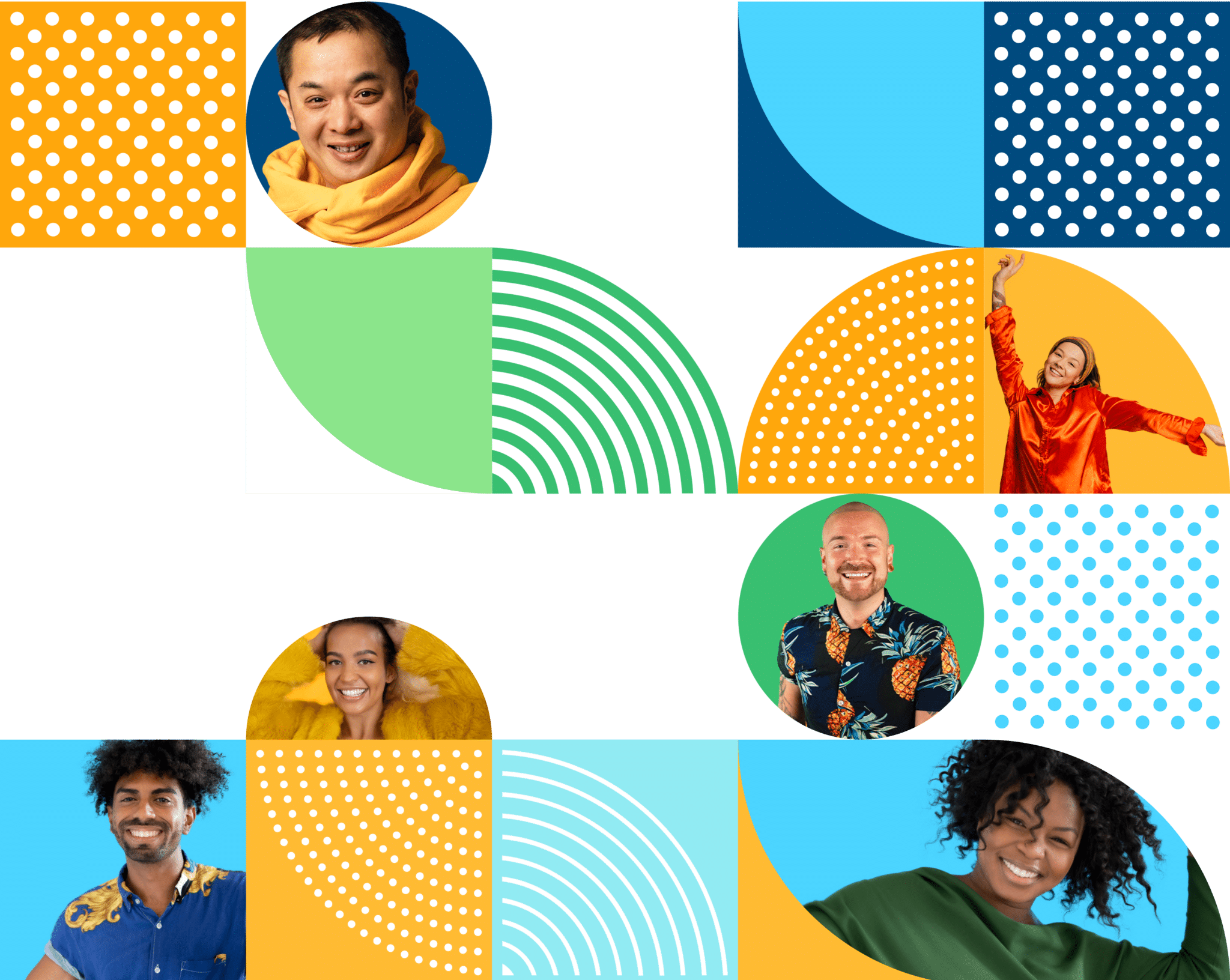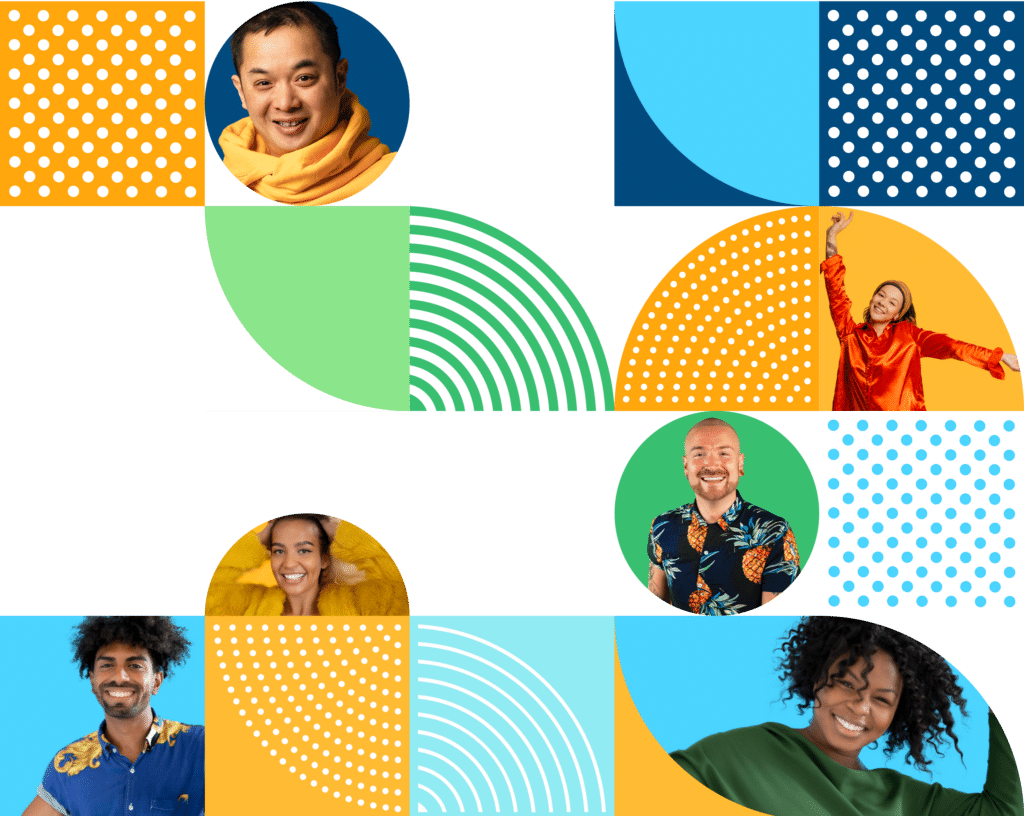 LeverTRM is the only solution with ATS and CRM functionality in one platform, allowing recruiters and hiring managers to focus on building relationships so candidates can find the best fit.
Enterprise Hiring Made Simple
Better hiring decisions happen faster in Lever — scalable, intuitive, and secure hiring software.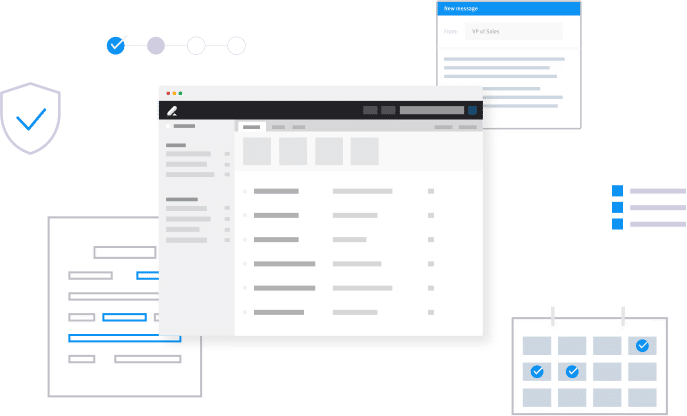 Award-Winning Recruiting Software
Lever is rated a top HR software, leader in mid-market, and a highest satisfaction product.
Streamline your hiring process with Lever. Your hiring plan can't wait.