LeverTRM A Complete Talent Acquisition Suite
LeverTRM is the only solution combining an applicant tracking system (ATS) and robust candidate relationship management (CRM) capabilities all in one product — providing the complete talent acquisition solution for organizations of any size.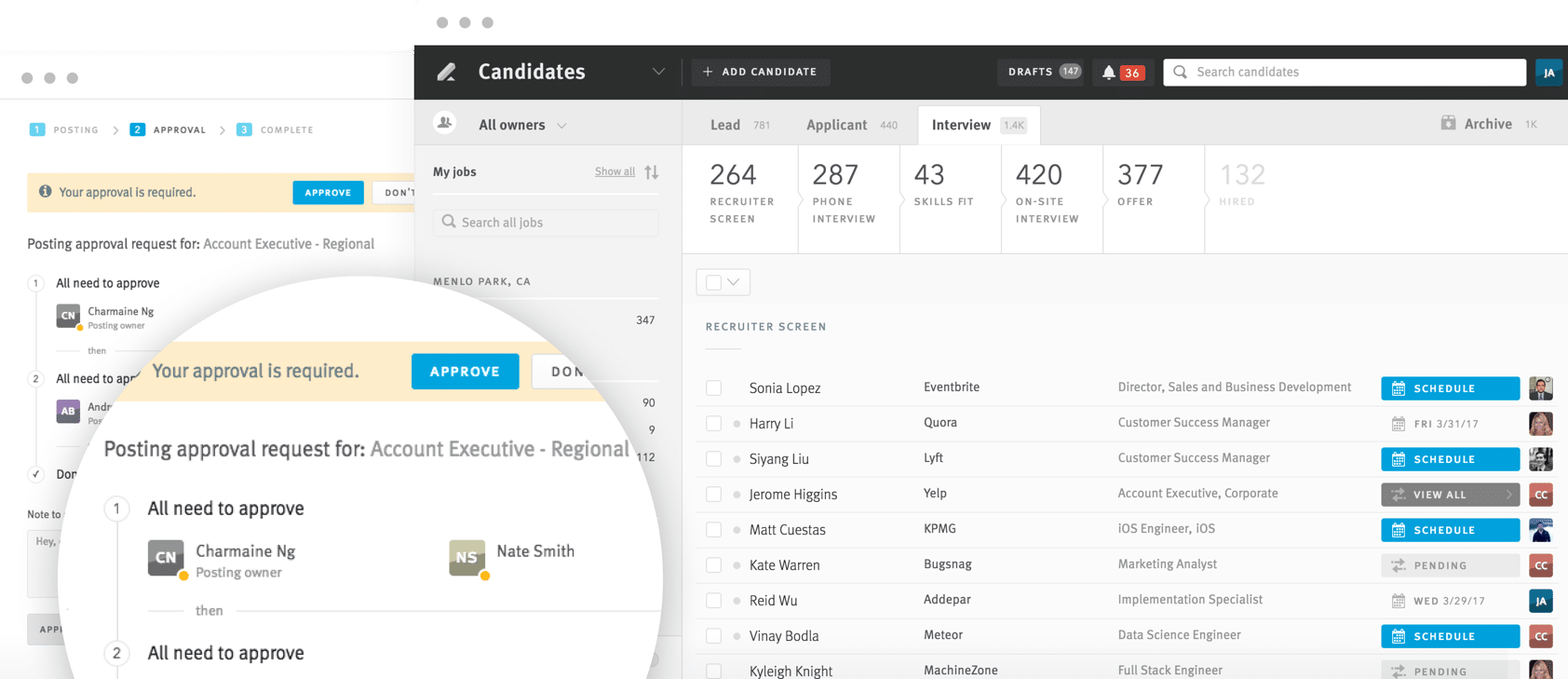 Build the right relationships, at the right times

follow up with applicants for high volume roles 

recruiters enabled to hire efficiently

Customize your approach to nurture and build better talent relationships
Personalize communications to each and every candidate to improve your employer brand and build trust with qualified candidates.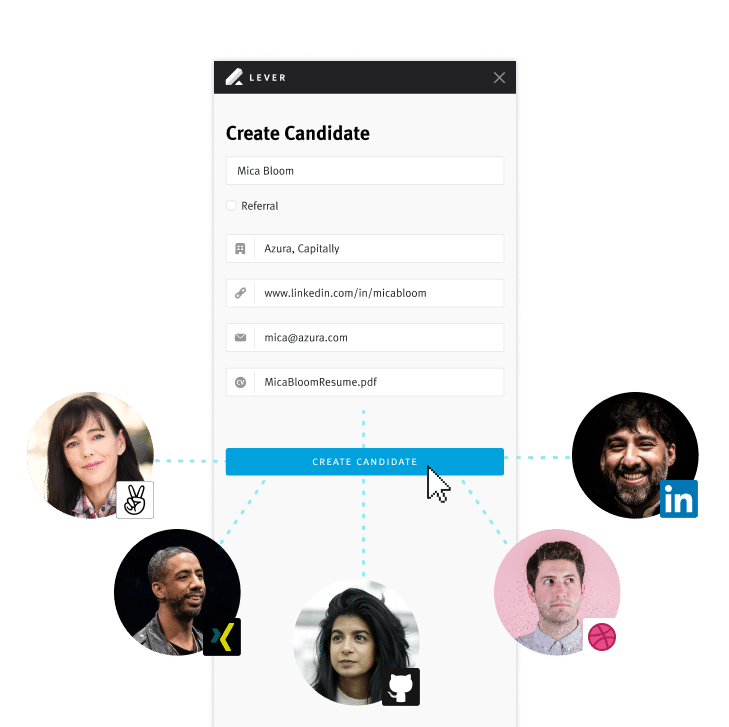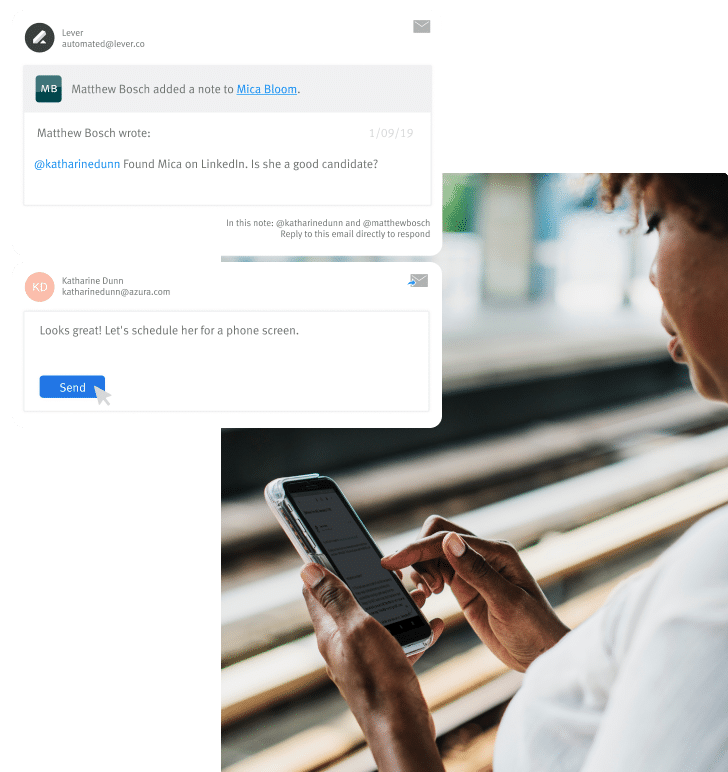 Manage your talent workflows
Scale your process as your company grows. From teams of five to global teams of thousands, we're with you every step of the way.
Adapt to a changing talent landscape
Maintain a warm, accessible talent pipeline of engaged candidates who can be contacted seamlessly when open roles arise.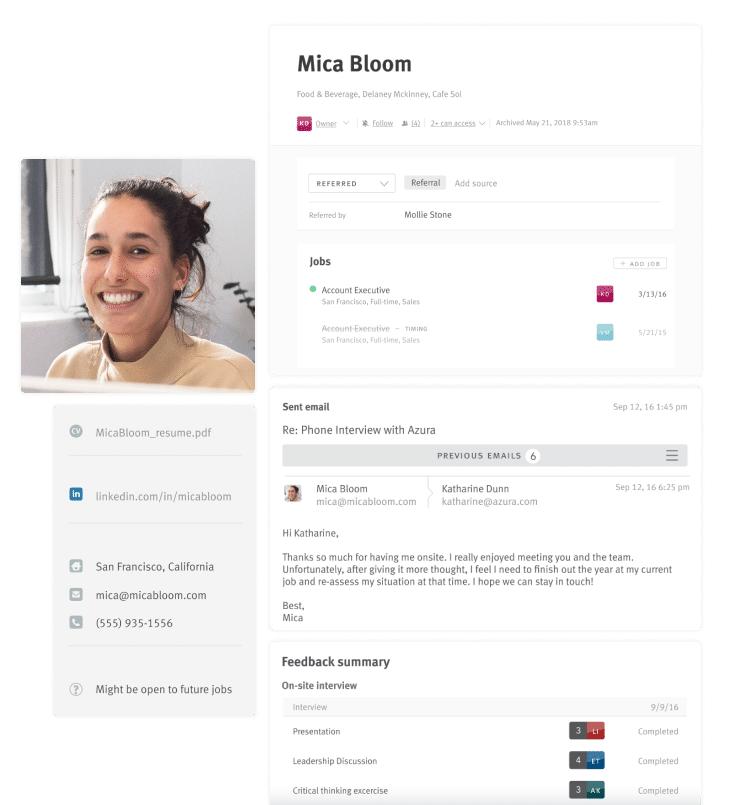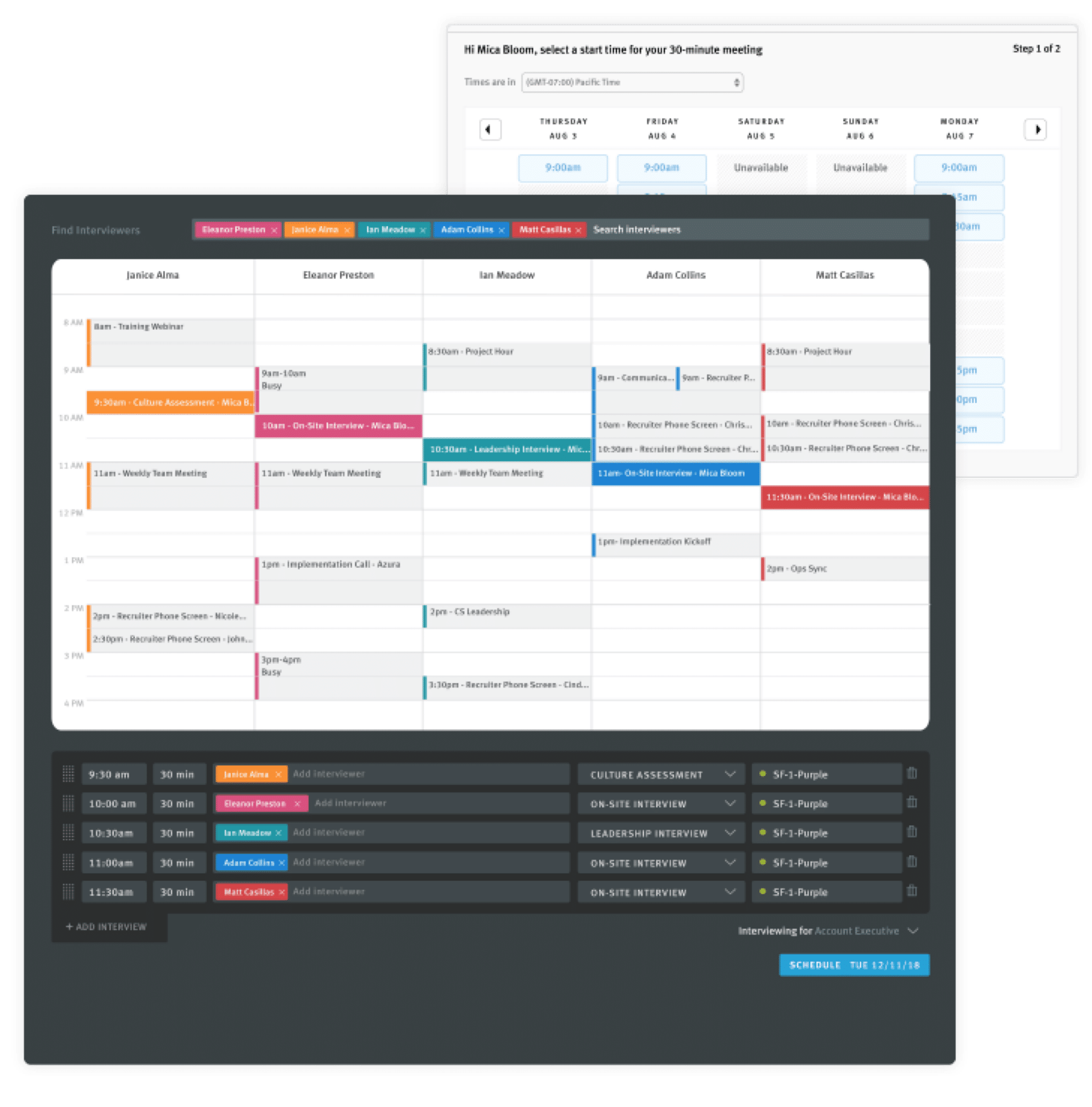 Cross off more talent tasks every week
From scheduling to collecting interview feedback, shave hours off repetitive tasks with automation and intuitive tools.
Mine your talent data for impactful insights
Find the answers you need and quickly create reports for your executives with easy-to-use dashboards built specifically for recruiters.
Prioritize building diverse teams and reducing bias when making talent decisions
Use structured interview kits to collect information fairly and send diversity surveys to ensure your process is meeting the mark to minimize unconscious bias.
Build better relationships today
Streamline your recruiting for a changing world