Ebook
Leading with Empathy: A Guide for Business Leaders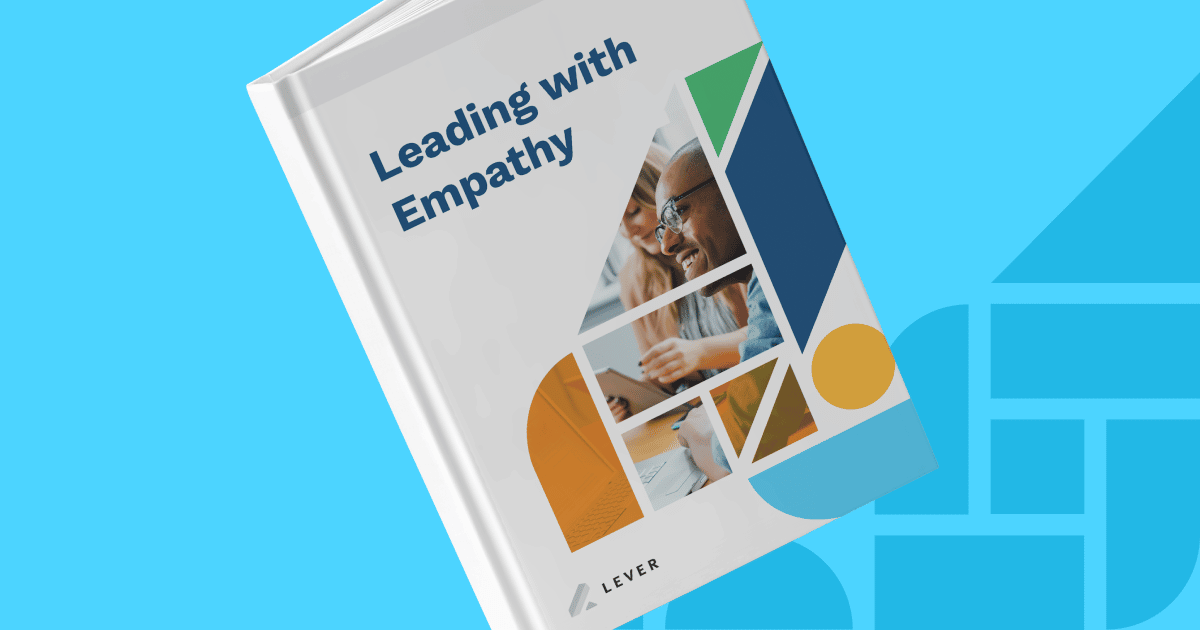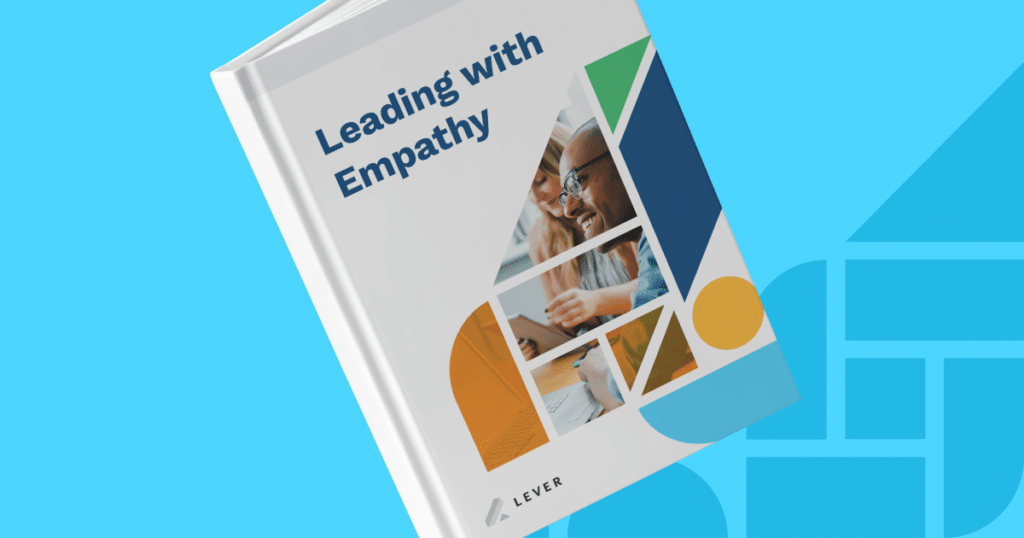 Levels of fatigue, burnout and mental health issues among professionals today are seemingly higher than ever, which has led to high voluntary attrition.
Many factors are contributing to this: from internal conditions (too much on-the-job responsibility, lack of career advancement options, poor management styles) to external conditions (climate change, ongoing inequity, the economy).
One way business leaders, including those heading up talent acquisition, can tackle these problems is to lead with empathy — something VaynerMedia Chief Heart Officer Claude Silver knows a lot about.
Our eBook features dozens of unique insights, ideas and best practices from Claude and a couple of Lever customers that can help you:
Improve your leaders' emotional intelligence (EQ) so you can better approach and understand your employees and ensure they are seen and heard.
Evaluate the leadership style in your C-suite and across specific departments so you can identify and rectify any and all issues that you discover.
Assess your workforce's mental well-being and satisfaction with their jobs and the company so you can create an action plan to address their concerns.
Ensure each and every employee at your organization has the tools, resources and mindset that can help them thrive in their respective roles, realize a strong work-life balance and — as Claude said at Lever Accelerate — "bring their consistent, authentic, true self to work every day."
Download your free copy of our "Leading with Empathy" eBook today to get expert insights from Claude's eye-opening #Accelerate22 session that can help you empower your employees and set them up for long-term success at work.
Watch Now