5,000+ customers worldwide trust Lever
ATS software with CRM capabilities to drive business growth
Every talent leader wants TA to be seen as a revenue-driving department — not a cost center. Lever offers best-in-class automation, analytics, and candidate relationship management capabilities that make it easy to prove your progress with meeting recruiting and hiring targets and contributing to bottom-line business goals.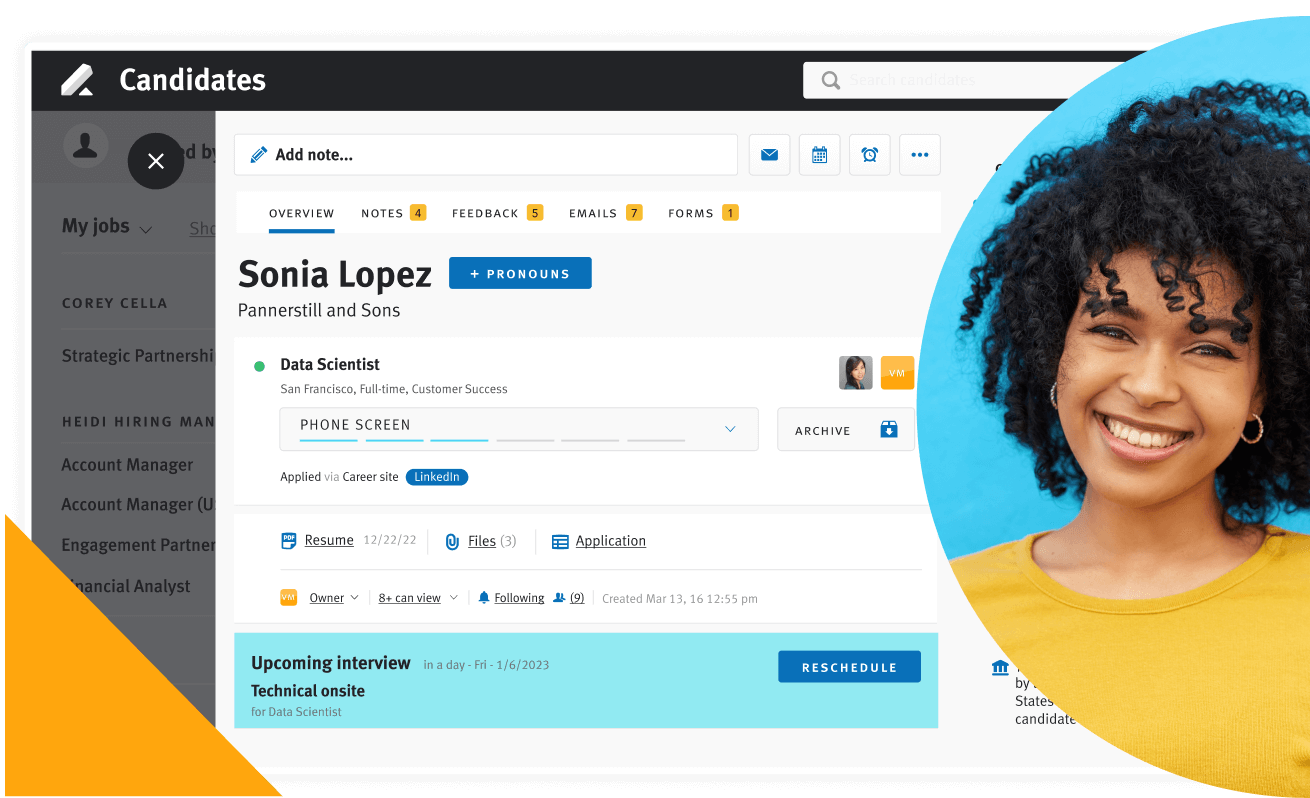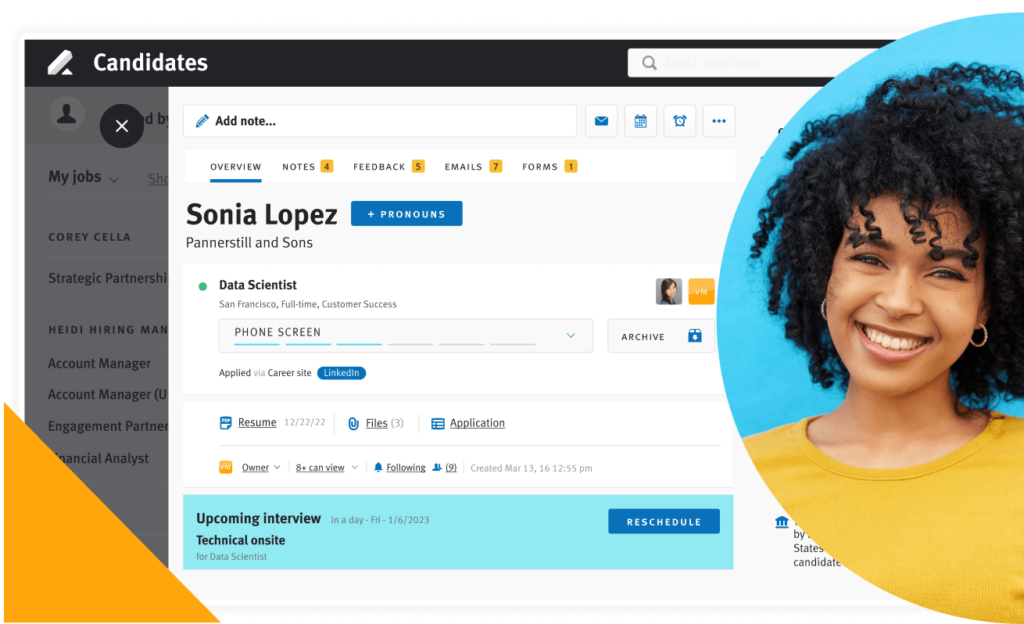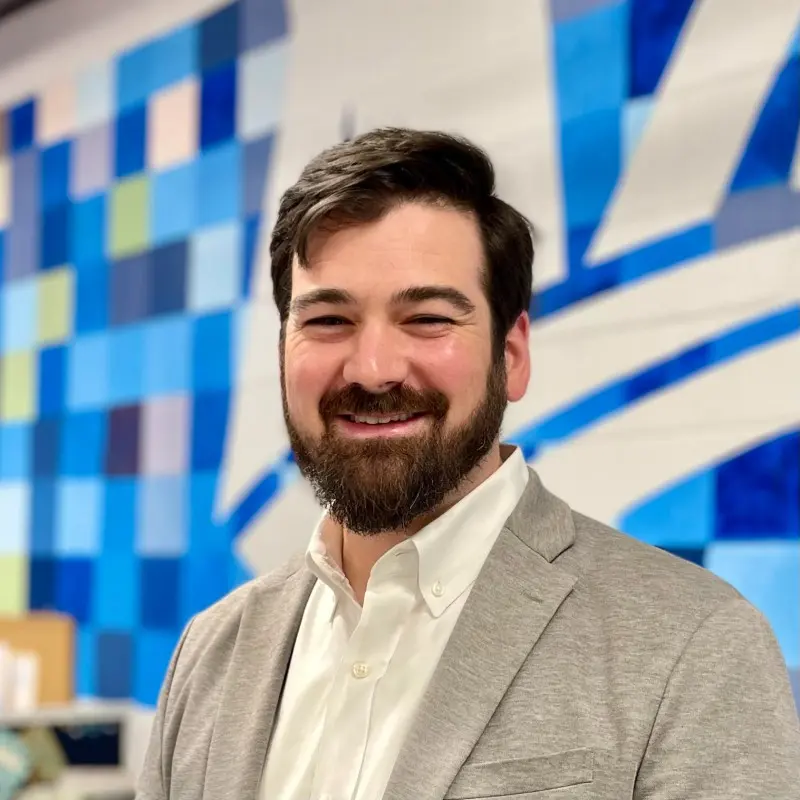 Anthony Buatti
Sr. Director of Recruitment Operations, Outreach, and Data, Mastery Charter Schools
With LeverTRM, we can identify where candidates are sitting too long and tighten up our process. It helps us standardize across locations and strategize to get the best talent in the door as quickly as possible.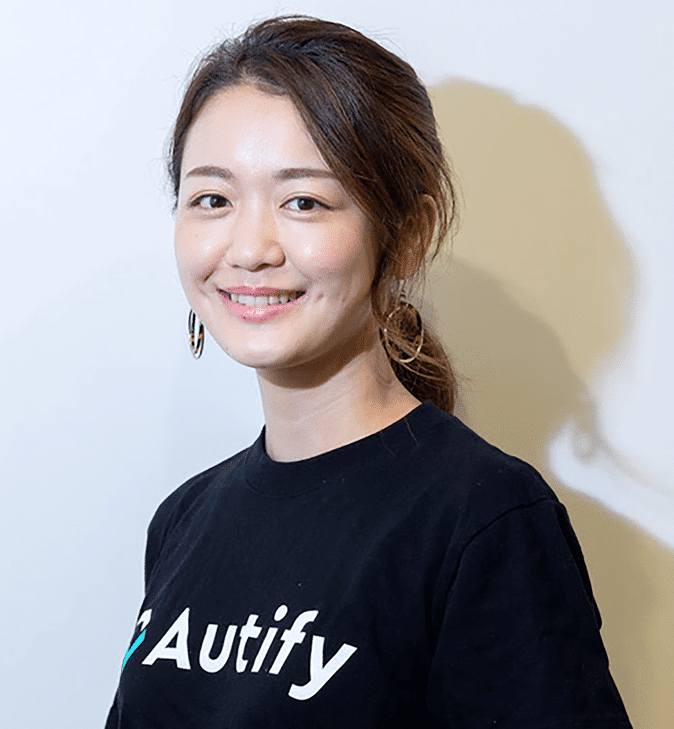 Yuka Umezawa
HR Recruiter, Autify
LeverTRM makes it easy for hiring managers and interviewers to catch up on a candidate's status. It also enables recruiters to target different locations around the world. As a startup that's trying to expand globally, this is really important for us.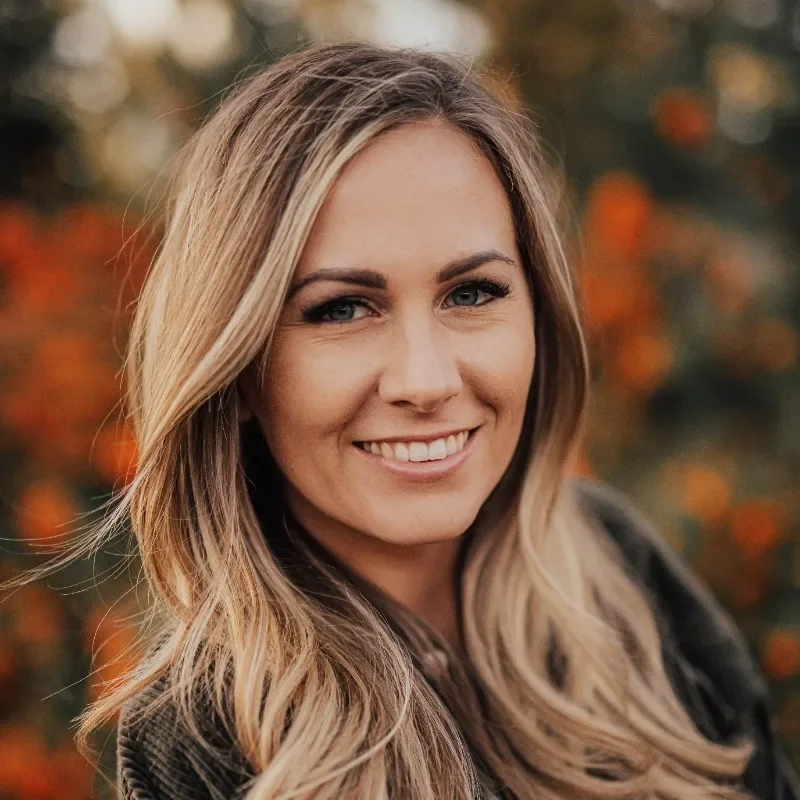 Emma Corbett
Director of Talent Acquisition, Entrata
Growing businesses need something that can be adaptable to their needs, but also bring standardization and compliance. At the end of the day, we're all competing with each other on providing the best experience. Investing in LeverTRM gives you that competitive edge.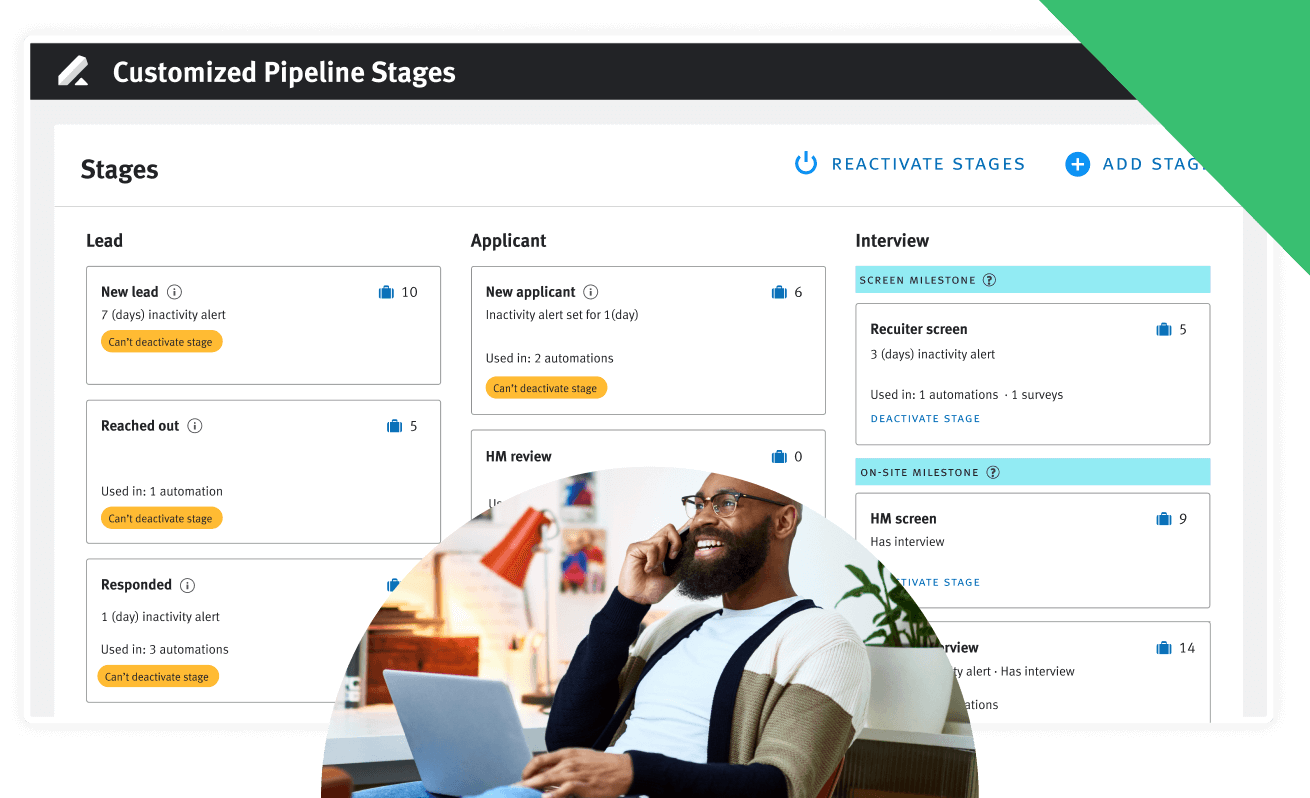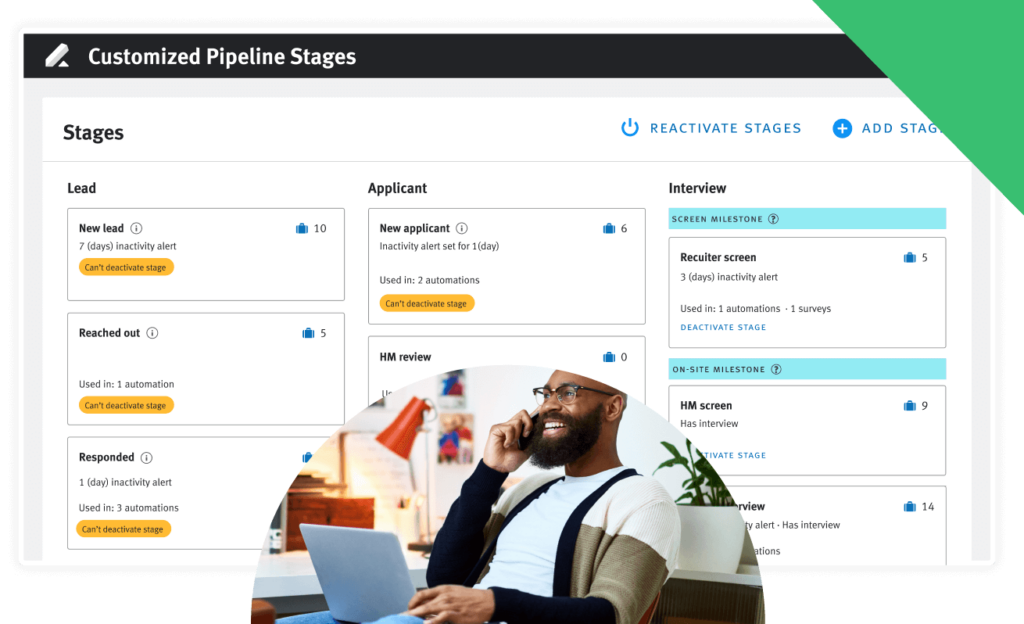 An applicant tracker that connects with all critical TA and HR tools
LeverTRM syncs seamlessly with hundreds of other HR systems and recruitment tools. These direct connections allow you and your team to piece together disparate data sets, take action on real-time recruiting insights to improve pipeline performance, and share custom reports with your C-suite to share wins and progress with KPIs.
Mitek Systems increased its job offer acceptance rate to 96% with LeverTRM.
Xepelin reduced hiring reporting time by 85% using Visual Insights in LeverTRM.
Verafin sped up its time to hire by 40% by using LeverTRM for Enterprise.
Greater visibility into your talent team's performance
Antiquated ATS systems make it difficult for talent leaders to track their recruiters' day-to-day work and ensure they remain on target to meet company objectives. Our leading applicant tracking system offers dynamic dashboards that provide complete visibility into all facets of your team's daily talent acquisition activities.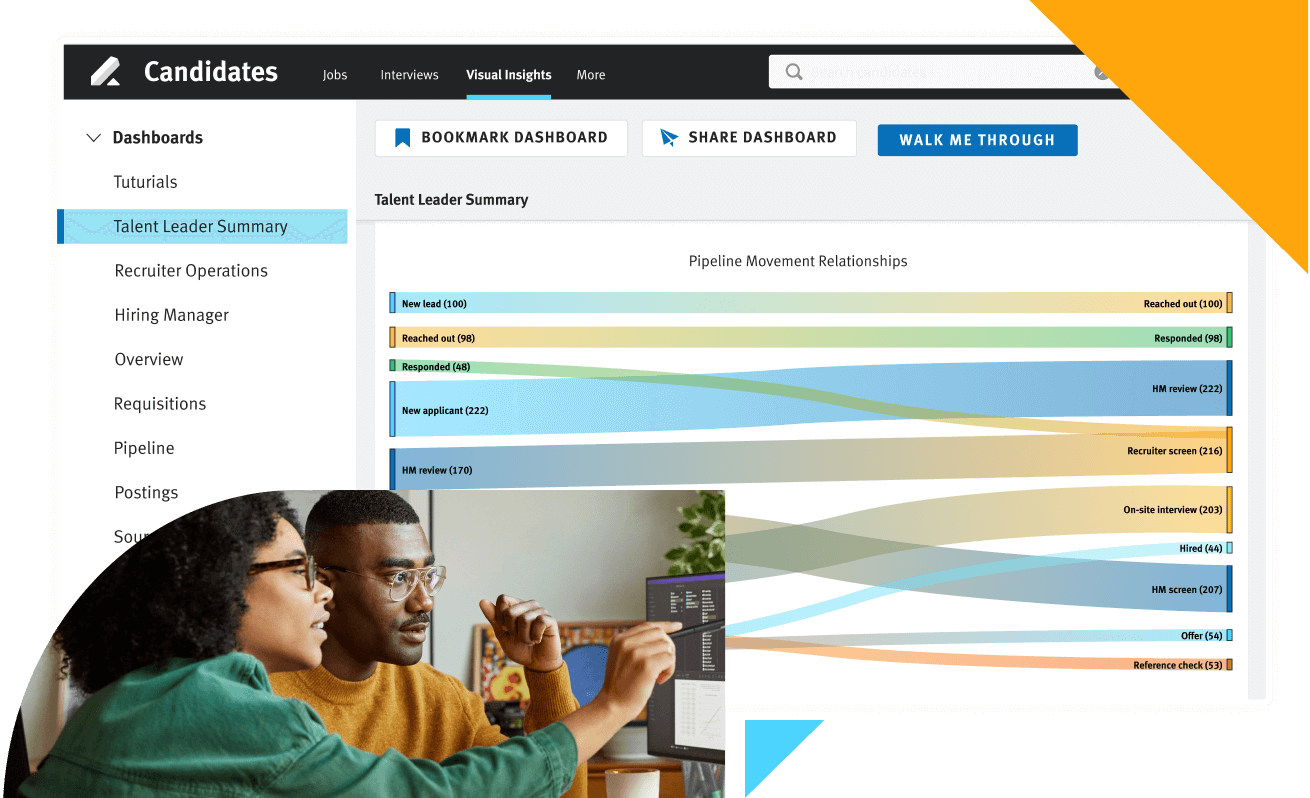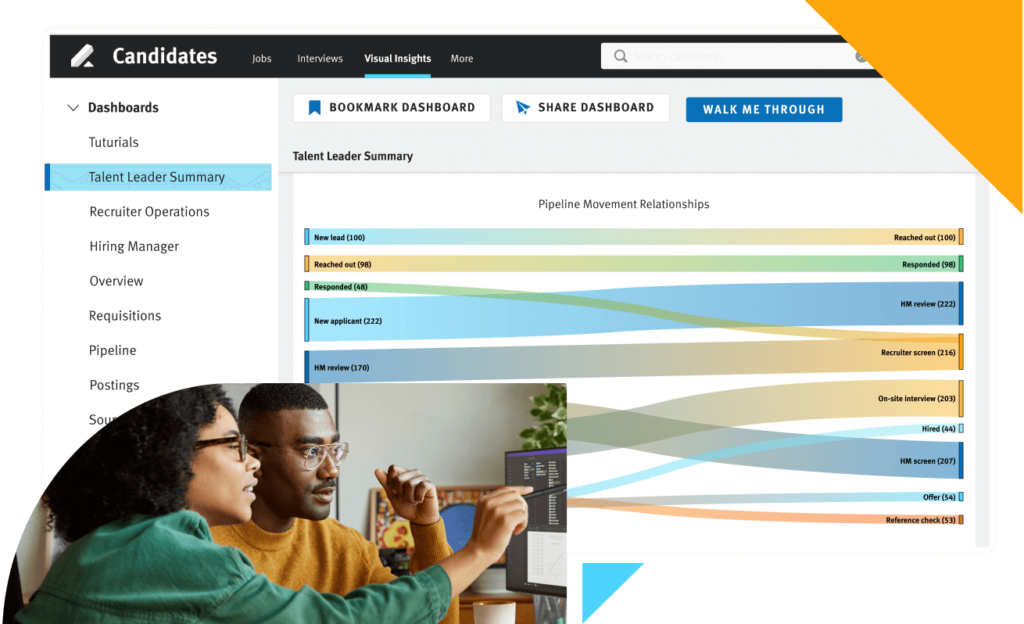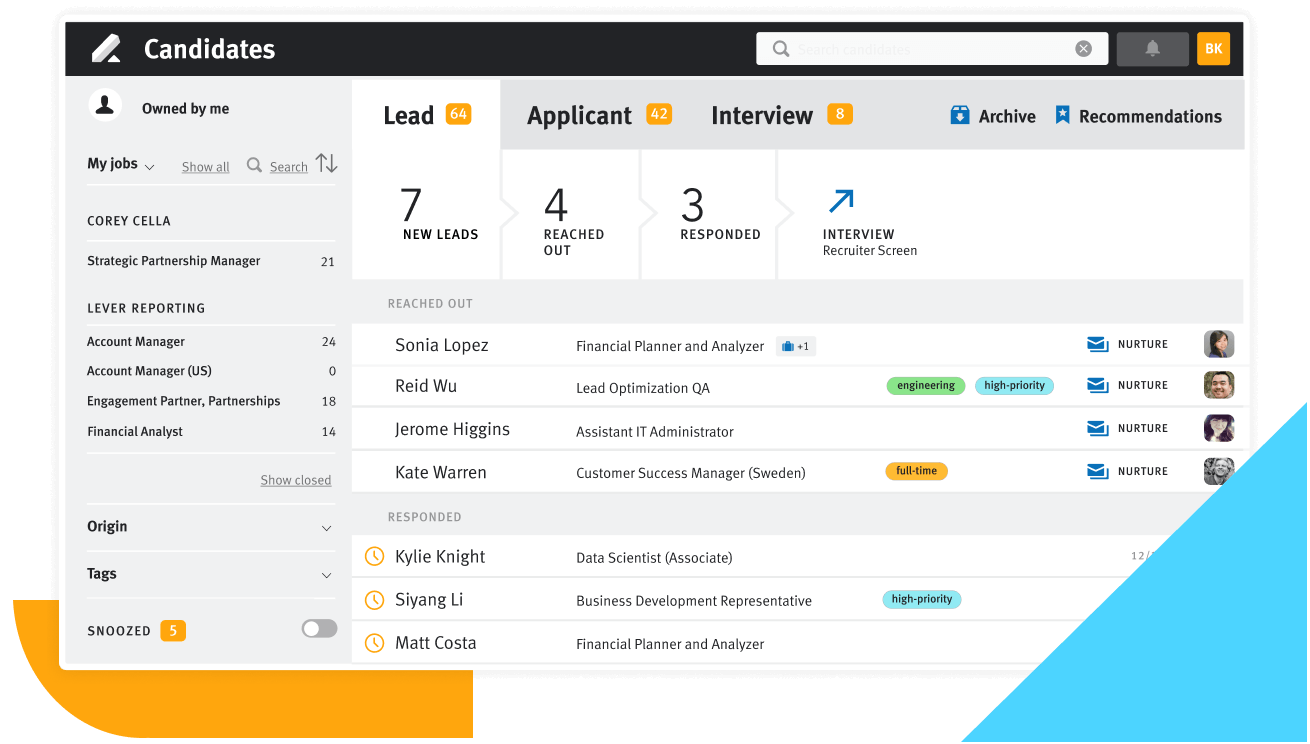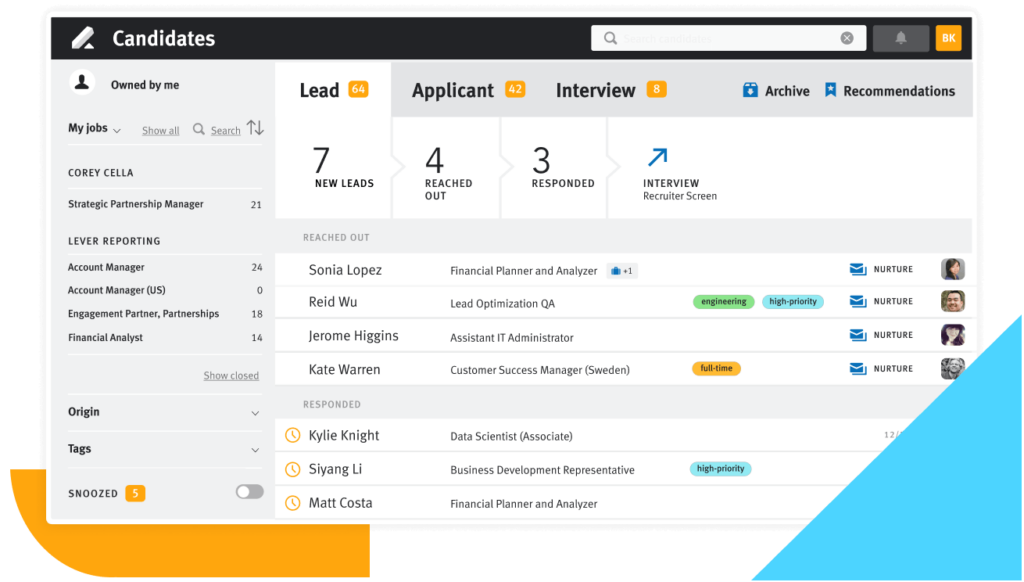 The centerpiece for your growing business
Traditional ATS software providers just don't innovate enough to make their applicant tracking systems worth the long-term investment. Growing organizations trust Lever for our best-in-class recruiting and hiring capabilities to ensure TA leaders can help their companies scale at their desired pace and better compete for top talent.

Upgrade your applicant tracking system to LeverTRM
Speak with a Lever representative today to learn why you should replace your existing applicant tracking system with our complete, native ATS + CRM solution.