Candidate-centric dashboards that provide a holistic view of your talent pipeline
Say goodbye to spreadsheets! See all of your top recruiting metrics at the click of a button.
Advanced Analytics gives you one view of all of your metrics centered around the candidate. This allows you to track your talent pipeline at the click of a button and match the best candidates with the right opportunities. Our talent dashboards are the solution that gives you more ownership and information to make recruiting decisions quickly and with ease.

Bring your recruiting metrics to life with interactive reports and visual dashboards – no analytics experience needed.

Slice and dice your recruiting data to get as granular as you need in answering key questions for your organization.

Inform strategic decisions
Elevate the talent discussion at your organization by sharing meaningful insights with hiring managers and executives alike.
Answer your most essential questions with robust, built-in reporting on conversion rates, source effectiveness, and more.

Explore data visualizations, interactive graphs, and predictive analytics without leaving Lever.

Gather intel on your entire hiring process in just a few clicks.
*included with LeverTRM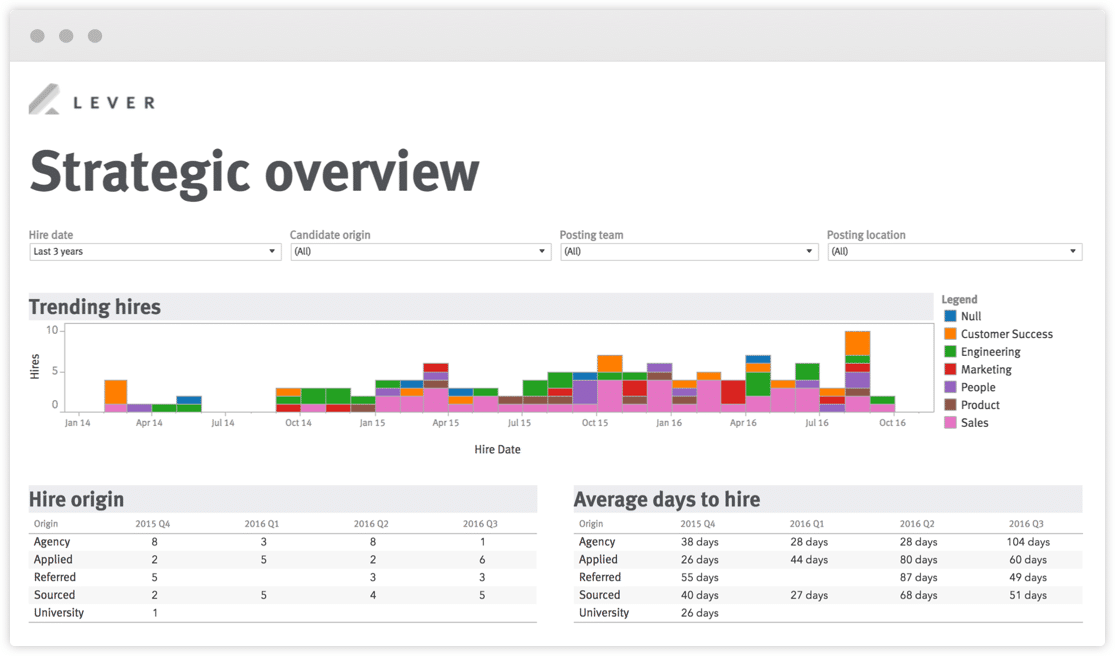 Lever Advanced Analytics:
Dive deeper into your data with advanced analytics
Build customized reports with support from a Lever expert to explore and uncover unique data trends.
Draw insights immediately from 14 pre-built dashboards ranging from an executive-level overview to daily operational metrics.
Lever Data Warehouse Sync
Seamlessly export your recruiting data from Lever Hire whenever needed.

Easily import recruiting metrics into any other Business Intelligence tool or system.

Create fully customized reports to drive your organization's strategy.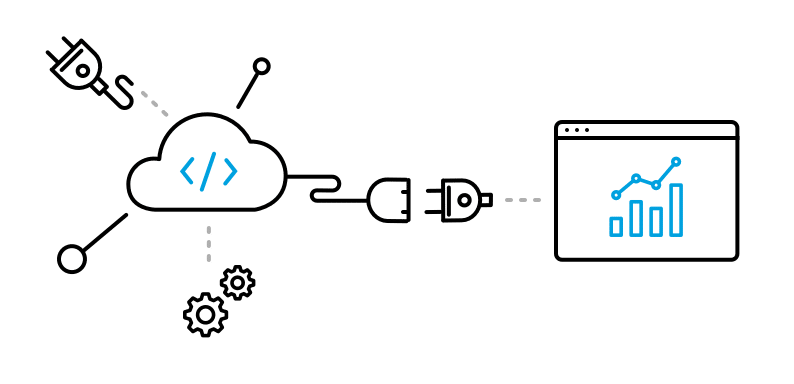 "Lever Analytics combines a rich set of data visualizations and insights with the power of a unified pipeline system to create a truly modern reporting platform. This is game-changing for any organization looking to make sense of what's happening in the overall recruiting process."
Brian Schneider
Head of Global Talent Acquisition, Change.org
Lever Analytics resources
See how Advanced Analytics can help your team visualize results to scale.
See our products and pick the perfect plan.