Webinar
Why Employee Fulfillment Is the Future of Workplace Growth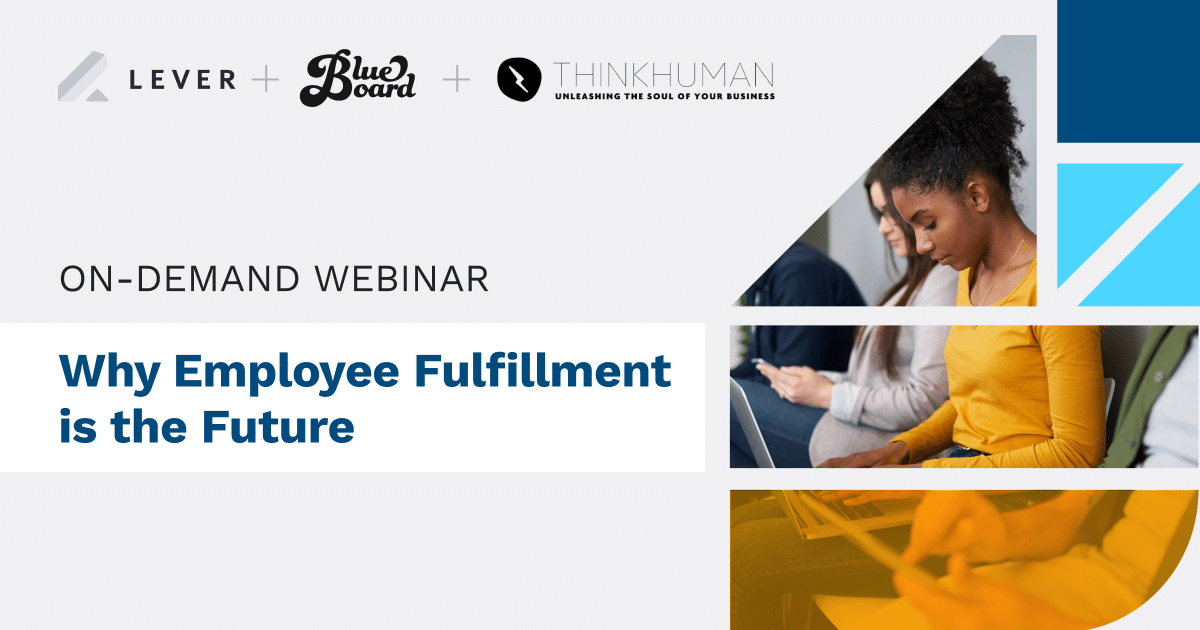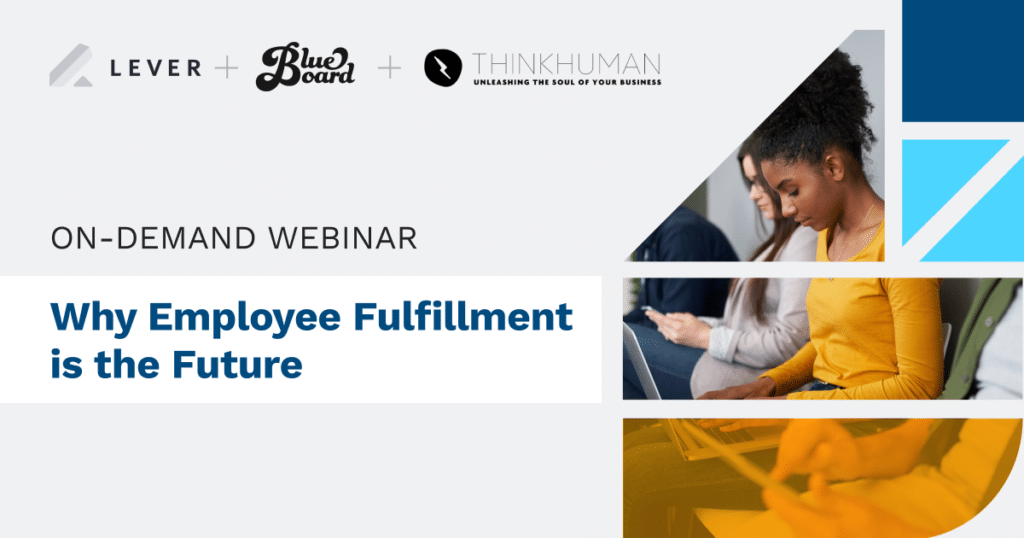 Most People teams focus on improving the employee experience within the confines of work. We talk about pay, benefits, training, inclusive workspaces — and all of those conversations are essential.
But your employees are whole human beings, whether they're "at work" or "in their lives". Our contexts change, sure. But the things that drive us, motivate us, the things we value, those things hold true regardless of context.
Here's the hot take: Organizations that invest in helping their employees grow into the people they want to be will attract the brightest talent and create a future where sustainable, fulfilling work is the standard.
In this session, experts from Blueboard, Lever, MiQ, and ThinkHuman will unravel this idea and explore:
Current connection gaps and opportunities for employers, from talent acquisition to retention
What it looks like to help your employees grow into the people they want to be,
Tools to get buy-in from leadership and start building a fulfillment-focused workplace
Watch on demand