Understanding what diversity means at your company is a hard task.
Taking that one step further by creating DEI goals that help you increase the representation at your org and make headway with related DEI initiatives can feel impossible.
Without setting diversity goals and related action plans to achieve them, though, you'll float around in the nebulous cloud of "needs improvement" without a real idea of what needs to change in relation to diversity, equity, and inclusion.
Creating specific goals for diversity and inclusion can mean a variety of things.
They can be a demographic of diverse talent hat you are looking to increase or a change in process. Or, they can mean a complete overhaul of your values or a change in hiring strategies to bring onboard more diverse employees.
Needless to say, there are many directions you can go with DEI objectives.
The key to driving results in workplace diversity lies in uncovering your employees' passion points, channeling initial efforts toward those, and setting attainable DEI goals.


5 tips to aid your DEI goal-setting
Whether you want to include more inclusive language in job descriptions or leverage your human resources team's wealth of diversity data to better understand the state of your workforce and how to find and convert more diverse candidates, this guide can help.
Here's how you can get you started with DEI goal-setting.
1) Identify passion points for diversity goal setting
There's no better way to find out what's on workers' minds than by asking them directly.
Our very first diversity and inclusion goals came straight from the ideas and experiences — both inspirational and horrifying — of our employees:
We at Lever focused on interviewer calibration to ensure that there were no limitations to opportunities at the company based on education.
We also stopped adding an education requirement to our job postings are started focusing on what tangible skills we needed to see in new Leveroos.
We also wanted ensure that Lever was a place that women felt like they could thrive in. We focused intensely on making sure all office chores were assigned equally and that it wasn't always the women at Lever taking notes in meetings or cleaning up kitchen messes.
If you're looking specifically for insights into worker satisfaction, send employee engagement surveys that ask open-ended questions, and read the answers thoroughly.
For example, asking whether workers agree with the statement "I believe that my company is a safe and inclusive place to work for me" can give you an idea of the environment you've created and how employees feel about it. It can also flag any issues within your workplace.
In this instance, perhaps survey results indicate a need for more diversity, equity, and inclusion training so employees can better work with one another.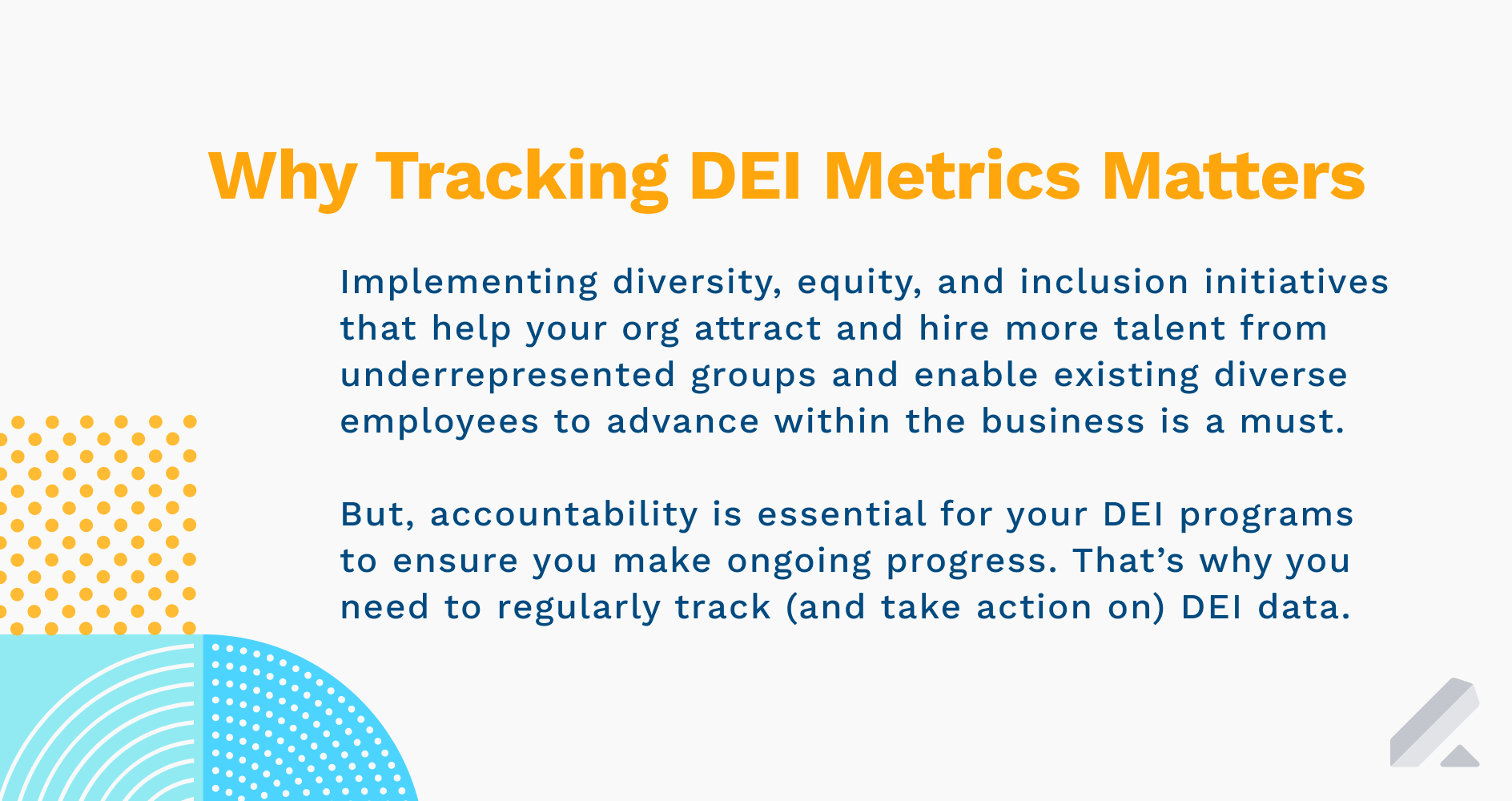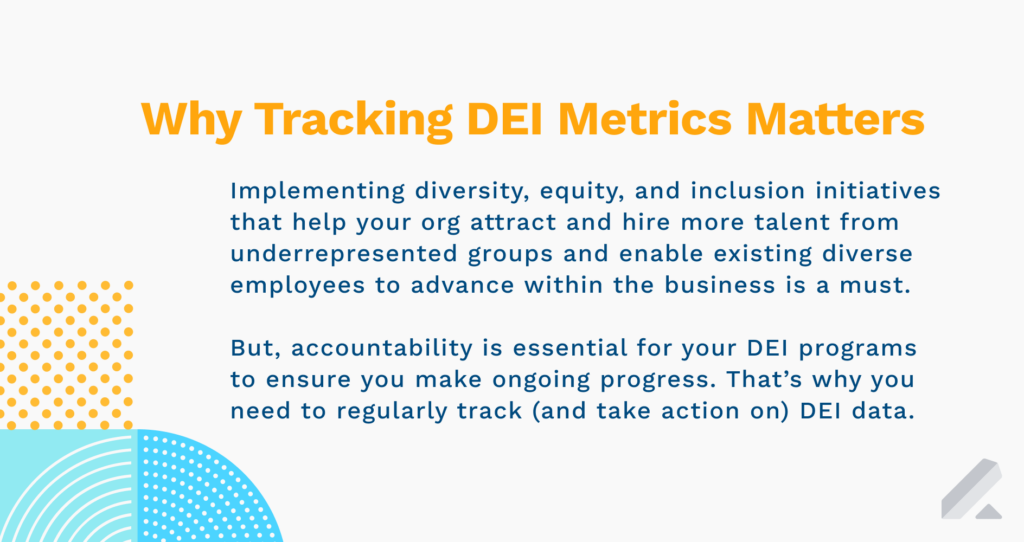 2) Analyze performance of workplace diversity goals
When you get survey results back, look for trends. Which areas get a lot of attention? What are some specific gripes or praises? What's missing altogether that you expected to see?
These results are going to be your North Star for DEI goal realization. So, treat them as such.
Use the data to guide you in the direction you think your DEI efforts need to go.
Do you hear about a lack of resources for teams? Are employees hungry for more ways to help but aren't sure how? This is an opportunity for education, more employee resource groups (ERGs), and/or sensitivity trainings.
The idea is to take these results and turn them into actionable next steps tied to DEI that are visible to both your business leadership team and all other employees.
3) Set tangible but realistic DEI goals and deadlines
Fewer things are more slow to boil than hiring, so you don't have to go for "hiring for more diversity" immediately. Instead, start with diversity goals with faster turnaround times.
That is to say, identify DEI goals for which you can show their impact and early wins can help you increase support and buy-in. And, no matter what other companies are doing or bloggers are talking about, don't work on a problem that your people don't have a connection to.
Once you set DEI goals, share them with employees. This will make you accountable and keep your team looped in to what you are working on.
What's more, it will also give members of your workforce the chance to weigh in or lend a hand to help where they think that they can. This will make your wins their wins, too.
Most importantly, set a deadline for your diversity-related goals.
If you're endlessly plugging away at a single, seemingly unreachable goal (e.g., reaching 50% women on Engineering), you may miss the chance to actually reflect and assess how you've done, whether you had the right strategy, and whether you had the right goal to begin with.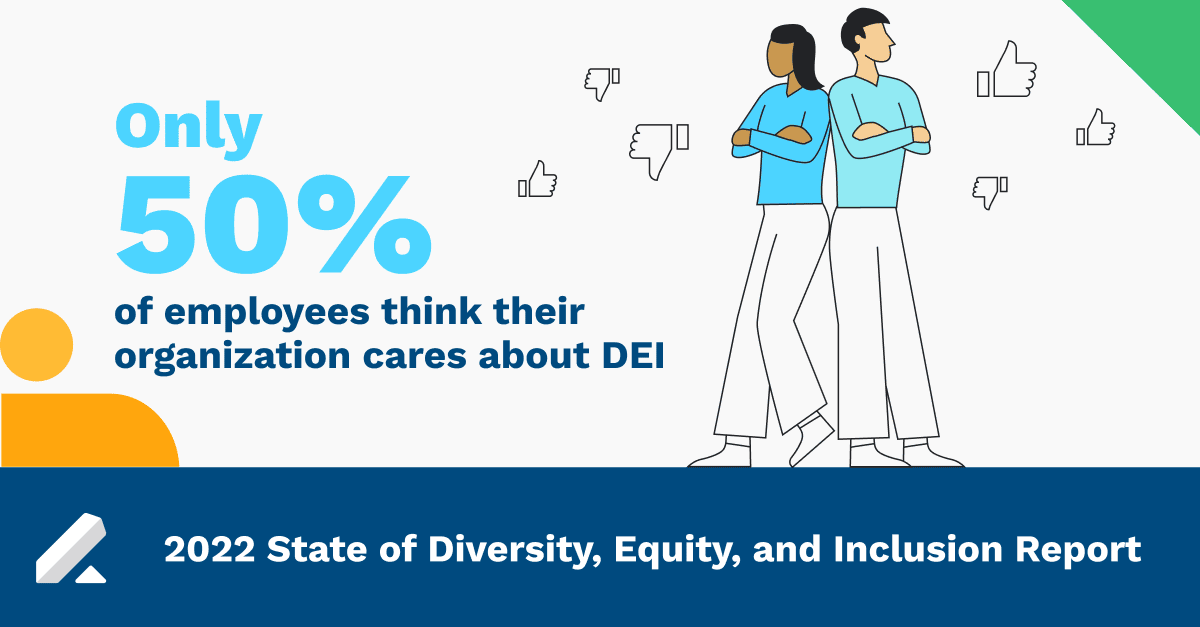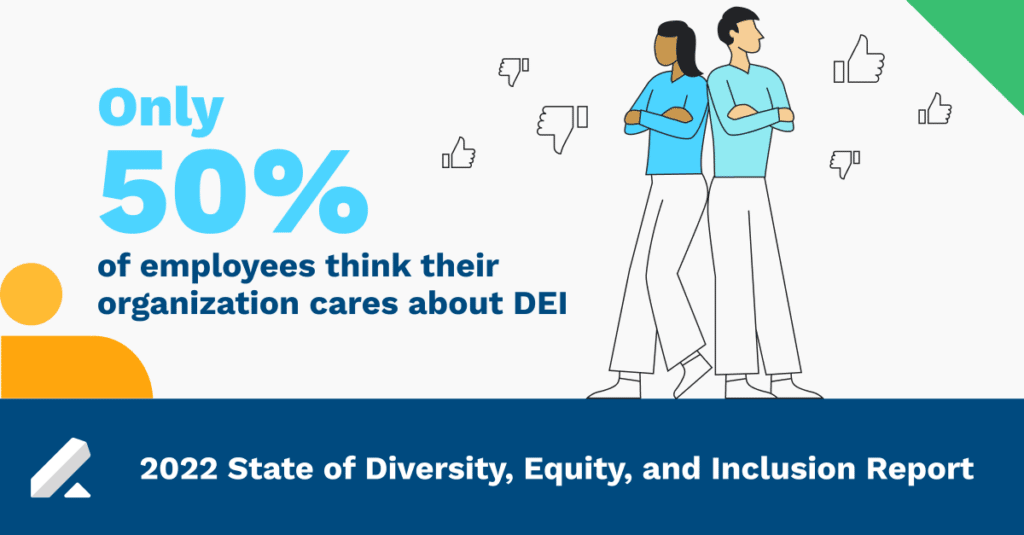 4) Understand how to track DEI performance
Lots of demographic goals are hard to measure, especially if you're starting from scratch.
Many people over-focalize on the lack of infrastructure, like methodical surveys, EEO collection on your job applications, surveying of candidates, access to dashboards and reporting from your ATS or HRIS — and get stuck as a result.
But, if you want to go with DEI goals that focus on the overall makeup of your company, make sure you know where you stand today, so you can point to the delta.
Diversity goals that require less existing infrastructure are always an option. You can:
Create a regular dialogue on a variety of diversity and inclusion topics
Spark debates on the more problematic or controversial issues at hand
Host "lightning talks" to give employees room to share their own passions
There are ways to make these more measurable and concrete, like committing to a certain number of meetings each quarter or aiming for a particular number of attendees.
One nice thing about setting a goal around building a diverse and inclusive workforce? It's easy to know if you've achieved your objectives through data-tracking.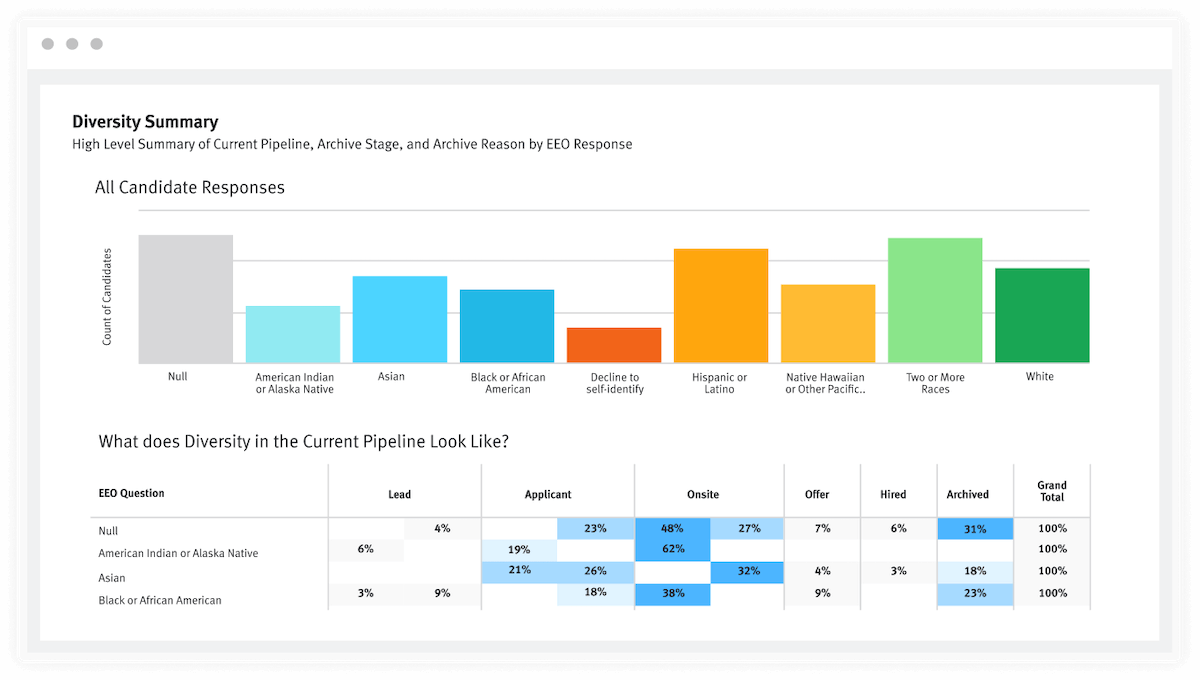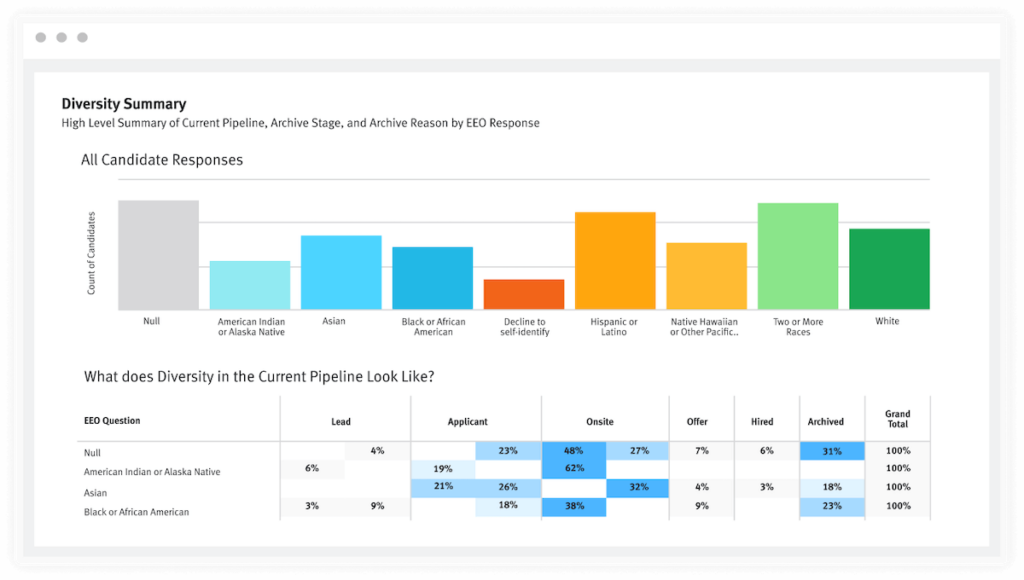 5) Speak to your wins and your opportunities
Once you know where you stand with your goals share a post-mortem.
Tell your team what your big wins were, share things you found that surprised you and celebrate with them. On the other side, own when you fall short or took the wrong direction.
Just as important as it is to celebrate the wins, it's equally essential to understand your org's opportunities and missteps.
While intimidating, owning a failure and explaining in detail what you would have done differently or where you think there were gaps will show real vulnerability.
This work is human. That means it's not meant to be flawless or perfect. Rather, it simply requires constant trial and error and iteration from your DEI committee and workforce.
Discover how you can enhance your DEI recruiting and hiring efforts with our complete, native talent acquisition suite. Schedule a LeverTRM demo with our team today.