Diversity, equity and inclusion (DEI) training is becoming increasingly popular in the work environment, as it's designed to foster an inclusive culture that celebrates differences and encourages employees to build relationships with colleagues from different backgrounds.
Our 2022 DEI Throughout the Employee Lifecycle report found 75% of employers mandate DEI training for newly onboarded members of their workforce.
For executives who may not be familiar with the concept, it's worth taking the time to understand what DEI training involves, how it can help teams become more cohesive and productive, and how they can implement training programs for their organizations.
What business leaders need to know about DEI training before implementing it at their orgs
Businesses are becoming more global and diverse, so it's essential for leaders to understand how to foster an inclusive culture.
In short, DEI training can help executives, people managers, and all other employees across one's business learn about unconscious bias, effective communication methods, and how to create a diverse and inclusive workplace where everyone is seen and heard.
Some things that C-suite members should know about DEI training include:
The DEI training can benefit businesses by helping leaders build more inclusive workplaces.
By increasing awareness of unconscious bias, improving communication skills, and addressing systemic issues of inequity, businesses can create environments where all employees feel valued and respected.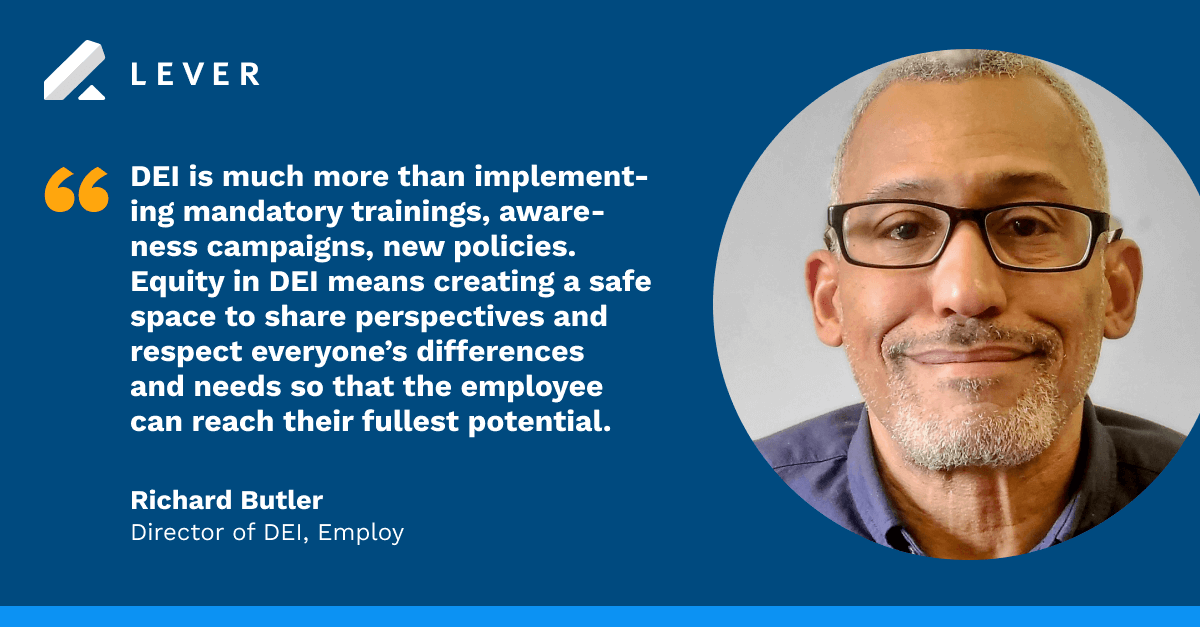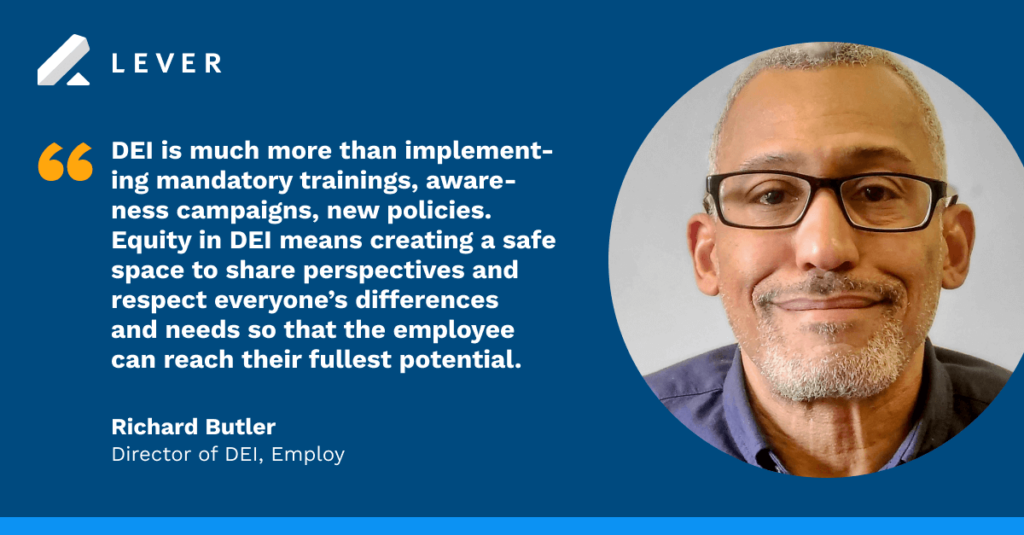 The importance of creating dedicated DEI training programs for all employees to partake in
The DEI training programs are critical for organizations that want to foster a more diverse, equitable, and inclusive workplace.
These programs help employees understand how people experience the world differently and provide them with the skills and knowledge necessary to work and collaborate effectively.
Orgs that implement DEI training programs typically see a number of benefits, including improved employee satisfaction and retention, enhanced customer satisfaction, and increased creativity and innovation.
When deciding what type of DEI training programs to implement at your organization, it is vital to choose one that is tailored to your specific needs.
There are a variety of different types of DEI training programs available, so it is critical to do your research to find one that will best meet the needs of your organization.
A few popular examples of different types of DEI programs include:
Awareness and education programs: These can take many different forms, but they all aim to increase understanding and knowledge about DEI issues. Some common topics covered in these programs include: bias, privilege, oppression, microaggressions, intersectionality, and ally-ship, and crucial education around sexual orientation.
Programs that focus on developing skills: These programs help employees work effectively with people from diverse, equitable and inclusive backgrounds. This is in recognition of the fact that our workforce is becoming increasingly diverse and that we need to be able to work together effectively in order to be successful.
Organizational change programs: These seek to address the root causes of inequality and discrimination in the workplace can be very beneficial for employees. These programs can help employees learn about the different types of inequality and discrimination that exist in the workplace, and how to identify and address these issues.
Additionally, you should consider the size of your organization and the budget you have available for DEI training when making your decision.


How to incorporate DEI training into new-hire onboarding at your company
It's not surprising that 88% of organizations fail to effectively onboard, per Gallup, since 58% see onboarding as purely administrative, focused more on paperwork.
When it comes to workplace diversity training, there are a few key things that executives need to keep in mind.
First and foremost, DEI training should be incorporated into new-hire onboarding from day one. This will ensure that all employees are receiving the same level of education and understanding when it comes to diversity, equity, and inclusion.
Secondly, executives should consider partnering with an external organization or consultant who specializes in DEI training. This will help to ensure that the company is receiving expert guidance on how to best implement DEI training into their onboarding process.
Finally, it is a must to create a safe and open environment where employees feel comfortable discussing sensitive topics related to diversity, equity, and inclusion.
By creating an inclusive environment from the start, executives can help to foster a more positive and productive workplace for all.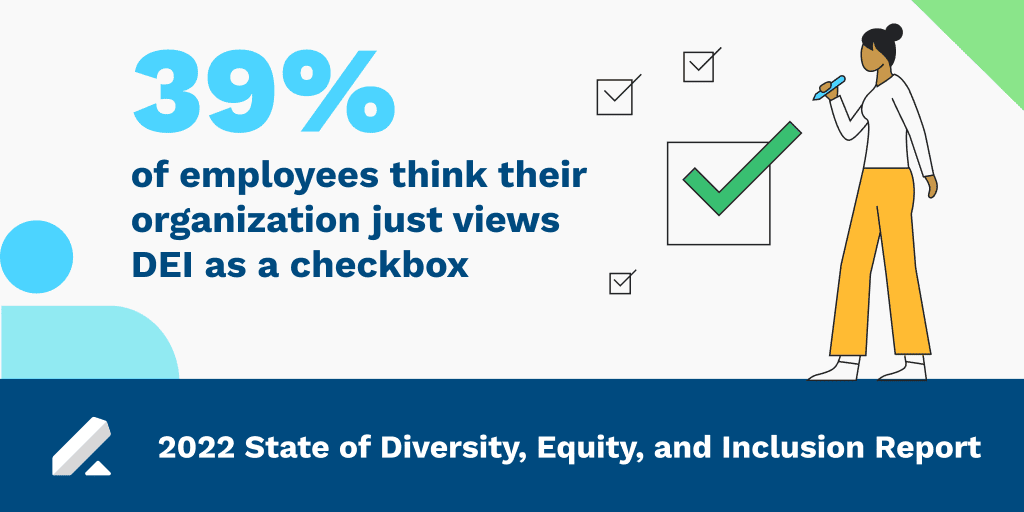 Three businesses that have seen success with their respective DEI training programs
Diversity, equity and inclusion training is important for companies because it helps employees understand and value diversity and how said diversity leads to greater innovation and growth.
And there are few better examples of orgs that have put DEI training programs into place that enhanced their company cultures and employee output than the ones below:
Google: Google has been an industry leader in terms of investing in DEI training and initiatives. The company offers its employees a number of resources to learn about different cultures and experiences, including an "unconscious bias" training program. According to their team, this has helped create a more inclusive environment at Google, and employees have reported feeling more comfortable discussing race and ethnicity openly.
Meta: Meta has also been proactive in terms of DEI training, offering workshops and educational materials to employees on topics on unconscious bias training. These efforts have helped establish a more positive and supportive culture at the company, with employees feeling more comfortable speaking up when they see something that isn't right.
Microsoft: As of June 2021, more than 96% of Microsoft employees have completed D&I training on allyship, covering, and privilege. The company offers a number of different courses on topics like unconscious bias and microaggressions, and provides resources for employees to continue learning after the initial training. This commitment has helped improve the culture at Microsoft, with employees feeling more comfortable expressing their diverse perspectives and backgrounds.
As an increasing number of organizations prioritize diversity, equity, and inclusion (DEI) in the workplace, it's more important than ever for teams to make DEI a priority.
Starting your team's DEI efforts today will help ensure that your company is inclusive of everyone, no matter their background or identity.
Bonus benefits of such training is that you can improve satisfaction among members of your workforce, make them proud of your business for prioritizing DEI, and better retain your employees for years to come.
One facet of DEI you can improve with LeverTRM is your diversity recruiting and hiring. Schedule a call with the Lever team today to learn more about our TA suite.