It should go without saying that we, the business community at large, should be well past the point of having to pitch the benefits of a diverse workforce to executives.
(It is the 2020s, after all. And DEI is nothing new to C-suites worldwide.)
Many companies have embraced diversity in the workplace. (That is, they've hired people of various cultural backgrounds, genders, and ages and from marginalized groups).
And yet, many orgs still have yet to build — let alone tap into the significant value of — diverse teams across their businesses, a pair of Harvard Business School professors recently wrote for Harvard Business Review.
"Leaders must acknowledge that increasing demographic diversity does not, by itself, increase effectiveness," Robin J. Ely and David A. Thomas wrote for HBR. "What matters is how an organization harnesses diversity, and whether it's willing to reshape its power structure."
In other words? Leadership teams "must reject the notion that maximizing shareholder returns is paramount" and "embrace a broader vision of success that encompasses learning, innovation, creativity, flexibility, equity, and human dignity," per Robin and David.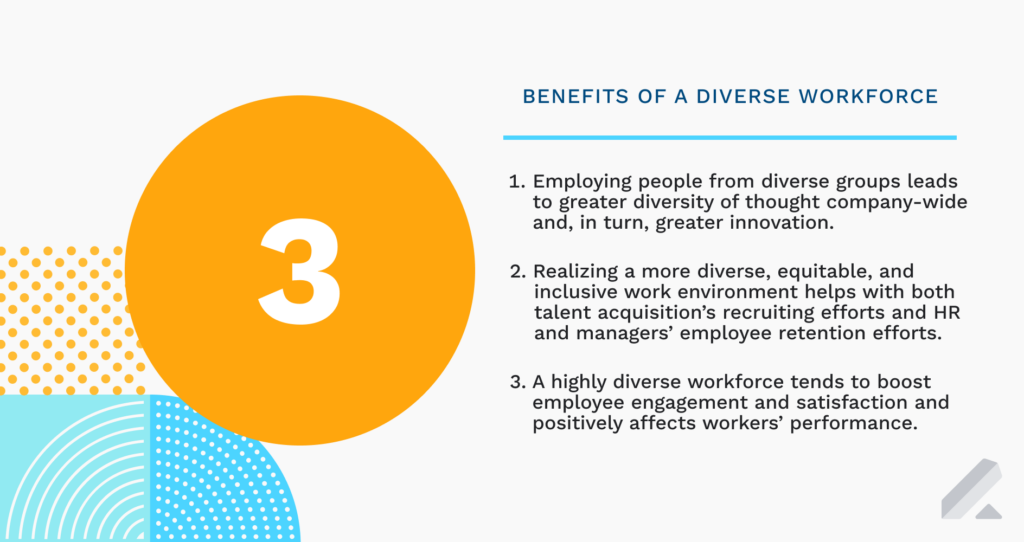 3 key benefits of a diverse workforce
If a case (still) needs to be made to your C-suite that there are numerous benefits of a diverse workforce — both from a financial performance perspective and workforce satisfaction and engagement vantage point — we've got a few compelling "pros" you can share with them.
1) Employing people from diverse groups leads to greater diversity of thought
Diversity of thought can technically exist without a highly diverse workforce in place.
The concept essentially means having a large group of individuals — not necessarily of different backgrounds — who have and share a wide array of opinions, viewpoints, and interpretations of various subject matters.
However, leaders with diversity, equity, and inclusion know the best kind of diversity of thought comes from chats among diverse employees across their business.
Why? Because it tends to lead to greater innovation, more strategic problem-solving, and — often — increased profits for their companies.
McKinsey's recent report on DEI's bottom-line impact for businesses across industries found orgs in the top quartile of in terms of diversity and inclusion at their companies financially outperformed those in the bottom quartile by 36%.
"Embracing diversity as a way of thinking is the most effective response for business leaders and an important driver of an organization's innovative engine," Deloitte's Thom McElroy and Tonie Leatherberry wrote all the way back in 2011.
And this certainly remains as true as ever.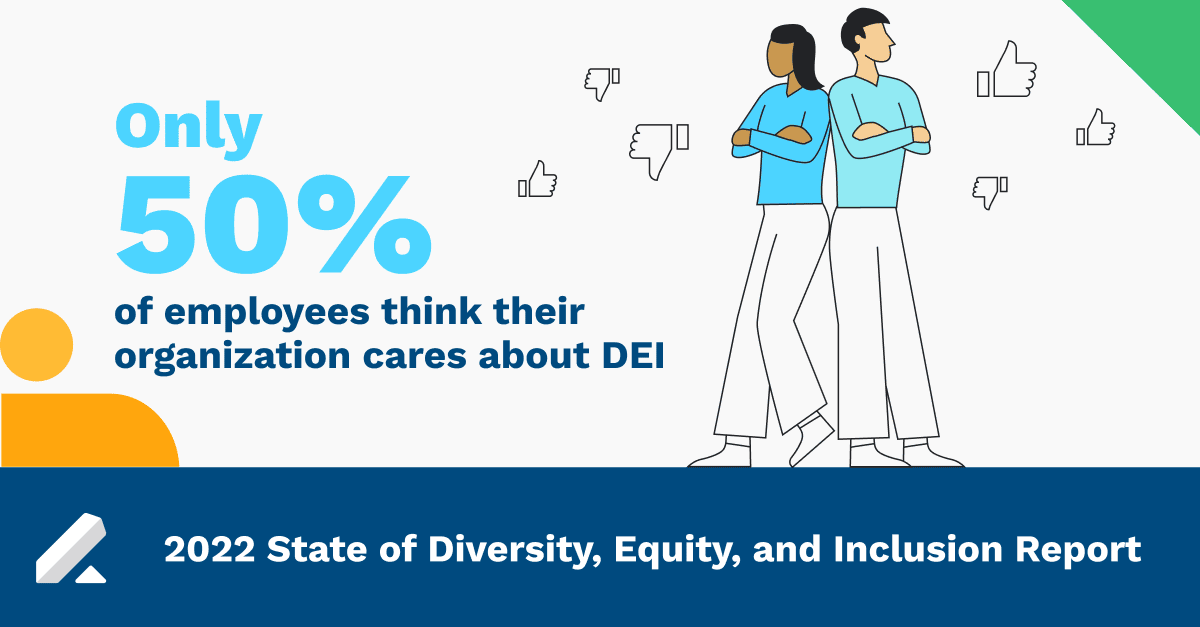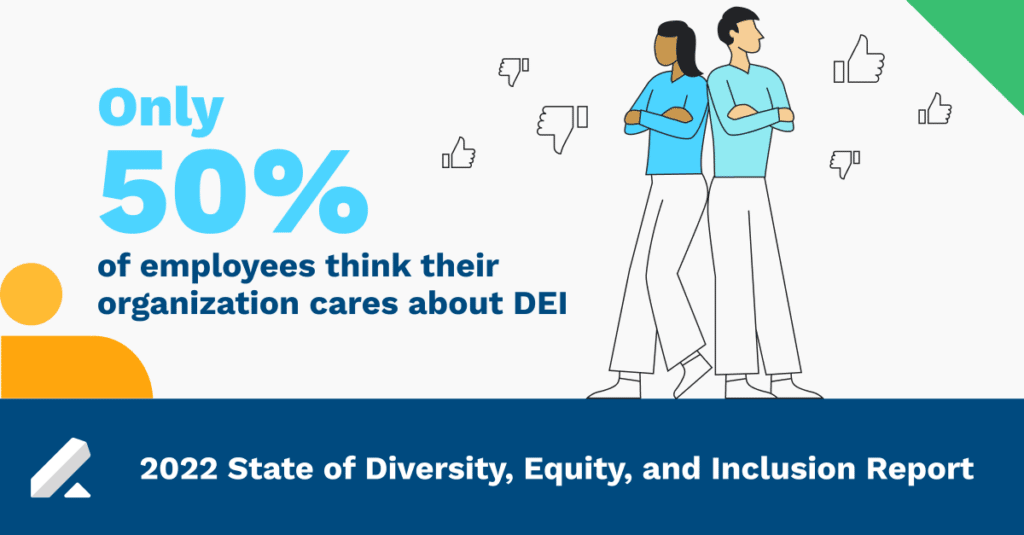 2) Realizing a more inclusive environment helps with recruiting and retention
The work executed by your diverse workforce in their day-to-day leads to considerable, long-term growth for your business, in terms of innovation and earnings.
That said, other stakeholders at your org benefit from a diverse workforce:
When job seekers see your company is committed to continual DEI progress, they're more likely to apply for open roles. That means more qualified candidates actively seeking out positions at your org and entering your talent pool and, thereby, more premier prospects your talent acquisition team can present to hiring managers. (Or simply "save" in your database to revisit later.)
Meanwhile, your HR team and managers realize their own distinct benefits of a diverse workforce: greater retention and lower voluntary attrition. Four in five professionals polled in a recent CNBC/SurveyMonkey Workforce Survey indicated they want to work for a business that prioritizes DEI. That's a clear sign that, if your business doesn't focus on DEI, you risk losing top talent.
Building a diverse workforce "can reduce your recruiting costs and increase the average quality of your talent by expanding the pool of qualified candidates, giving you a strategic advantage in your competition for talent," DEI expert Paolo Gaudiano wrote for Forbes.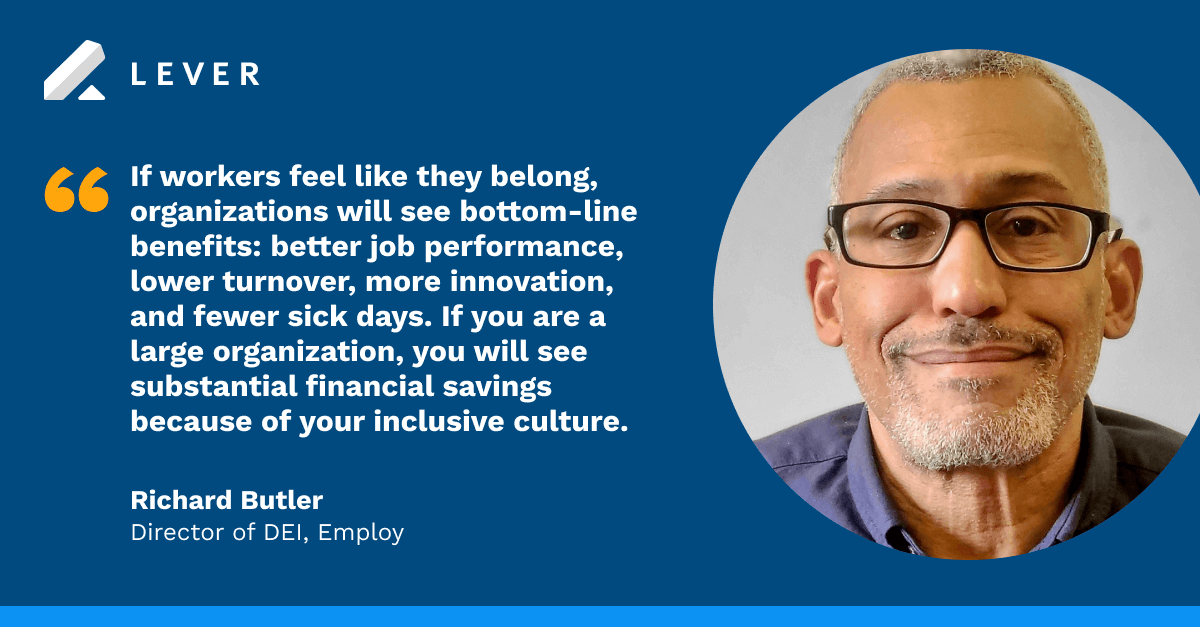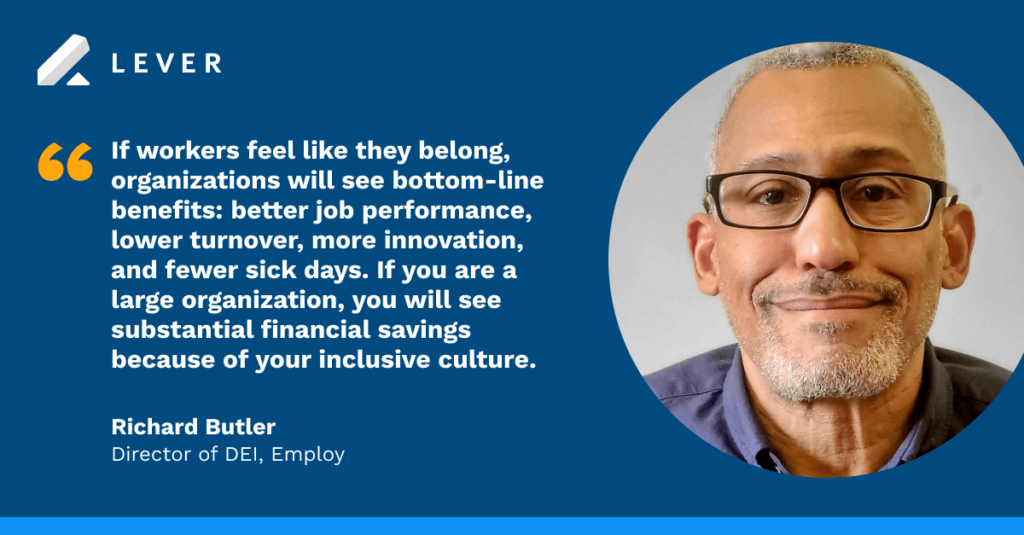 3) A diverse workforce tends to boost employee engagement and satisfaction
Every org wants to increase employee engagement today. Doing so leads to happier workers, and happier workers tends to lead to greater productivity and efficiency.
A 2022 Gallup report found two-thirds of employees felt their companies were diverse and inclusive and hired people of different races, gender/gender identities, sexual orientations, and other underrepresented groups.
Collectively, these factors led to greater engagement and satisfaction for these workers.
"When employees have certainty that their leaders are fair, equitable and inclusive, it changes the way employees behave and perform," per Gallup.
There are many other factors that contribute to employee engagement and fulfillment.
But, it's evident a diverse workforce plays a pivotal role in engaging (and retaining) your employees and ensuring they're fully satisfied in their respective roles.
Looking for better recruiting tech to help you boost the diversity of your talent pool and better engage diverse job seekers? Learn how LeverTRM can aid your DEI efforts.