The method of constructing a hiring process flowchart for your company is the same as other large-scale businesses. However, the "order of operations" for your flowchart undoubtedly looks different than those developed by other orgs.
Whether you're a retailer that needs to employ hundreds of seasonal workers ASAP or an enterprise looking to take its time to fill full-time roles, you need to create a recruitment process flowchart that helps you move leads through your funnel quickly and efficiently.
In other words? You need a systematic approach that helps you:
Find and engage suitable candidates who fit the bill for your job openings
Advance potential employees from one recruiting stage to the next with ease
More closely collaborate with hiring managers, interview panelists, and HR
"A structured recruitment strategy helps streamline the efforts of a hiring manager, starting from the candidate's first encounter to onboarding," Vinay Johar, the CEO of resume-parsing software firm RChilli, recently wrote for Forbes.
And the best place to begin with building a more structured recruiting process for your business is by revamping your hiring process flowchart to better reflect the unique intricacies of your respective talent acquisition approach.
(Translation: A version of the talent relationship management lifecycle tailored to your org.)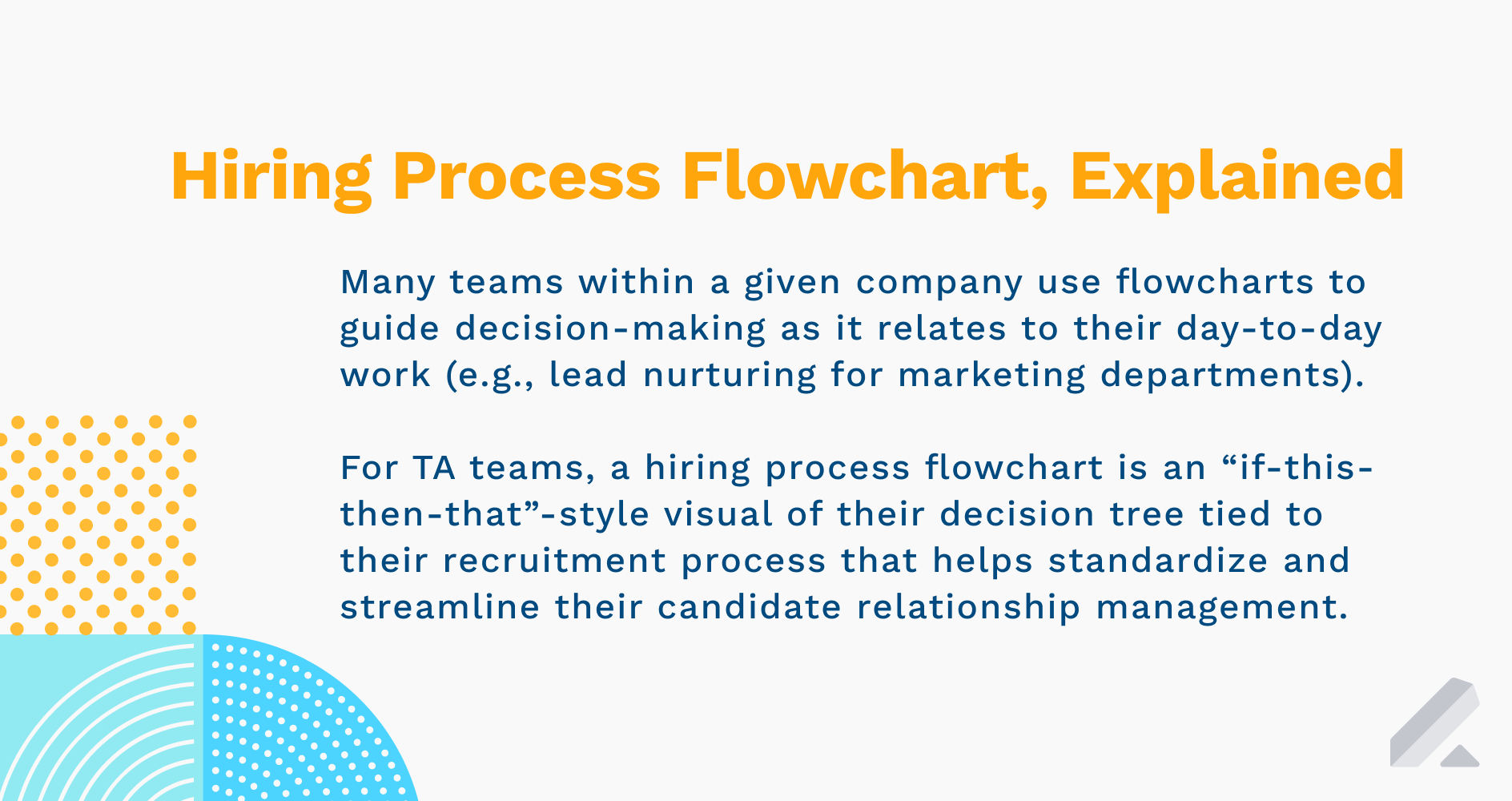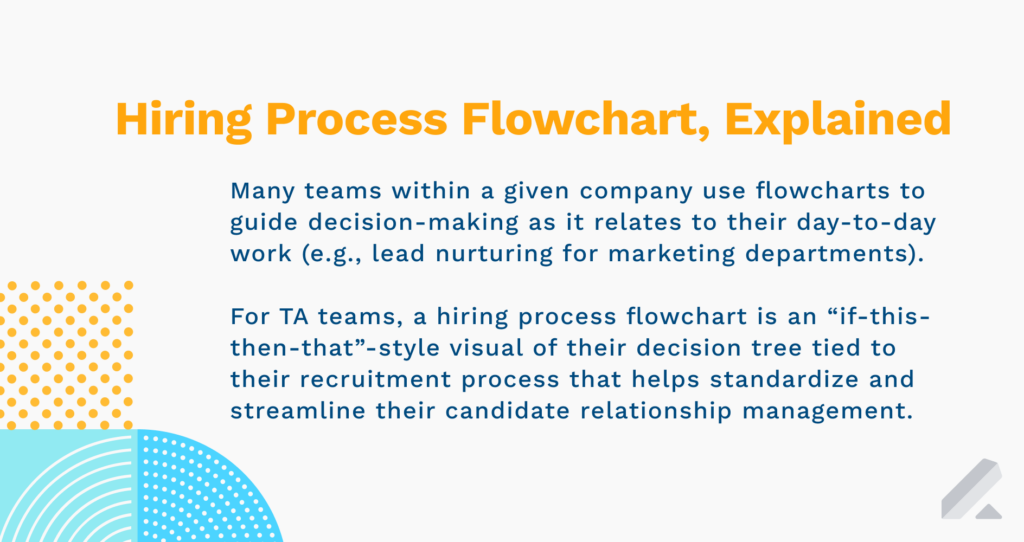 Why the traditional hiring process flowchart no longer applies to most businesses today
With a hiring process flowchart, "the required and optional recruiting steps are listed in order to make it clear to everyone what steps must be executed, which ones can be expedited, and which ones are optional," HR expert John Sullivan recently explained to SHRM.
The (albeit oversimplified) go-to hiring process flowchart essentially involves:
Discovering role- and skills-based gaps and needs via HR and hiring manager chats
Writing a job description with each requisition owner to include their wants and needs
Enticing potential candidates to apply for open roles via online and offline promotion
Reviewing active candidates' resumes and reach out to passive prospects on LinkedIn
Engaging "selected" candidates your hiring team deems most qualified for a position
Conducting virtual interviews and/or face-to-face interactions with top candidates
Extending offers to top-choice prospects the hiring team uniformly agrees is best
Hiring the person who ultimately accepts said offer and getting a signed offer sheet
Handing off new hires to the human resources department to start with onboarding
All of these steps are still critical ones to the modern version of the flowchart.
That said, the reality is recruiting and hiring have become much more complex in recent years and no longer align with this fairly basic recruitment and selection process.
Look at the hiring process flowchart of any company with a well-oiled candidate relationship management (CRM) machine in place today.
You'll see a carefully considered, appropriately nuanced recruitment model with a bespoke, "if-this-then-that" decision tree that aligns with their respective business needs and ensures there are never any "cracks" in their hiring foundation.
That is, these orgs' hiring stakeholders who built their recruitment process flowchart template ensure every possibility is considered in their sourcing, nurturing, interviewing, archiving, and advancing activities so they can quickly and intelligently take action on a given candidate.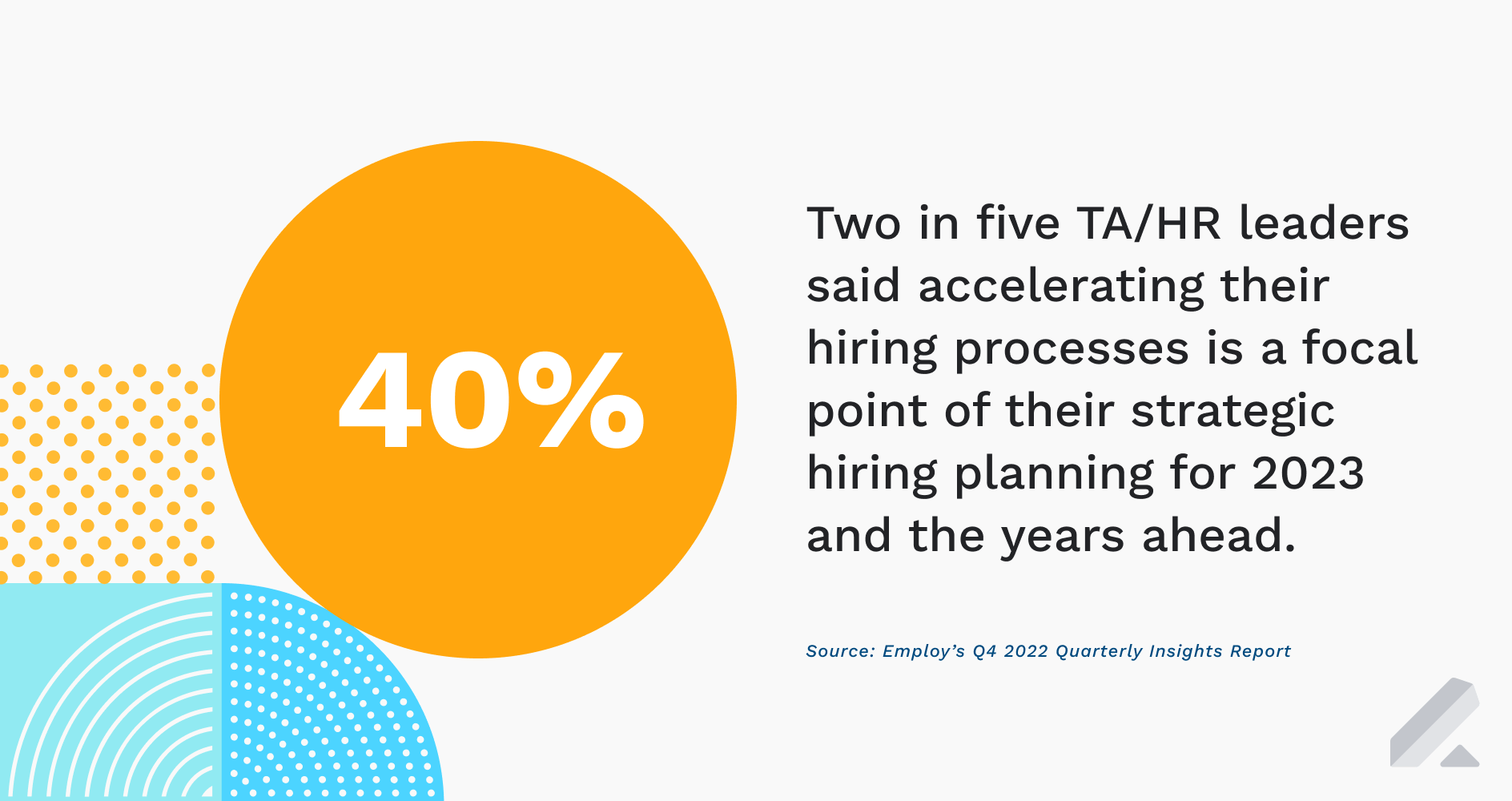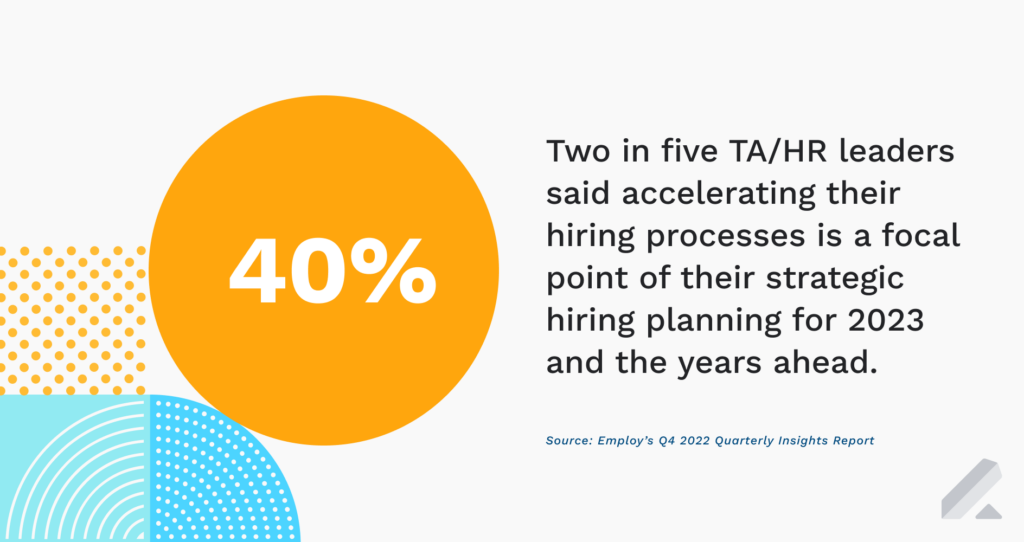 How you can develop a more modern hiring process flowchart that leads to smarter hiring
Let's dive a little deeper into the more modern hiring process flowchart — one that's increasingly implemented by leading mid-sized and enterprise companies to accelerate and enhance their talent acquisition strategies.
Here are specific elements of flowcharts from best-in-class businesses you can and should emulate with your own hiring efforts today to further streamline your funnel.
Account for new or modified recruiting steps and stages in your process
Our 2022 Talent Benchmarks Report average Lever customer had 11.3 pipeline stages in their hiring process in 2021, an increase from an average of 10.4 stages in 2018.
This uptick was likely due to talent teams with LeverTRM utilizing data in our ATS + CRM solution that shows additional recruitment-related steps were needed to properly evaluate and extend offers to qualified candidates of interest.
With these additional stages and related steps come more potential actions that need to be taken and decisions that need to be made in the average recruiting life cycle to best advance top talent from one funnel stage to the next and, ultimately, convert the best ones into hires.
For instance, an additional feedback round may be needed for C-level roles that needed to be filled. Or, perhaps a particular assessment is needed to adequately assess a given candidate's potential fit for a position they applied for.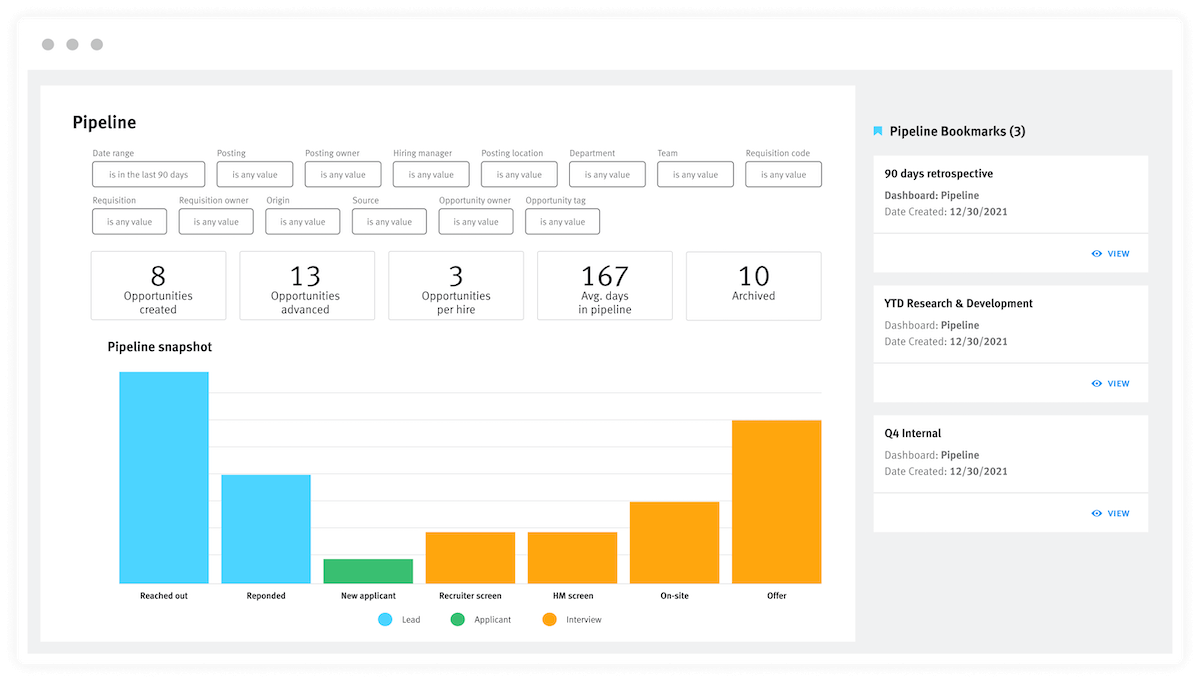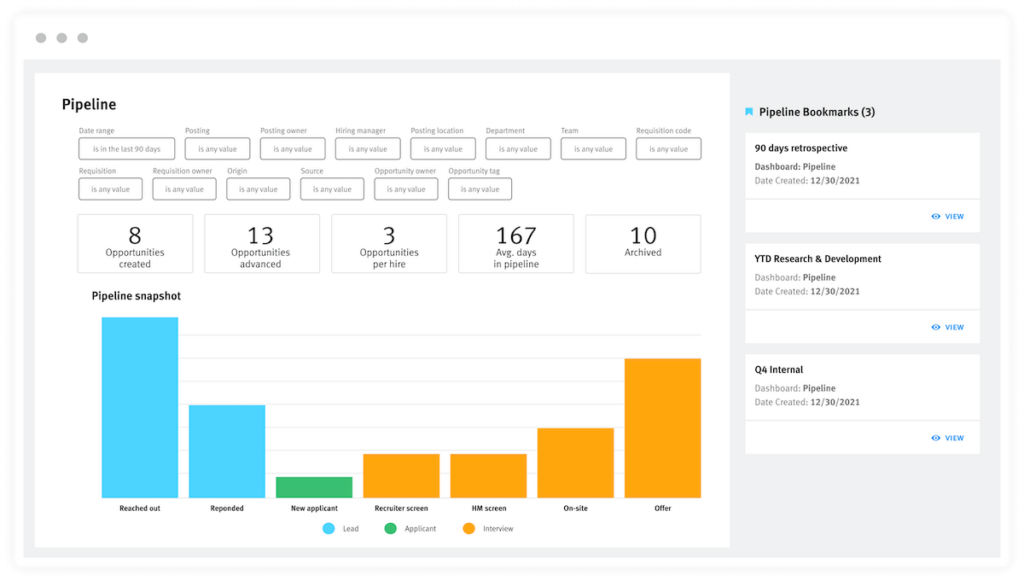 Don't forget about "offline" sourcing avenues with early flowchart steps
Brand expos, job fairs, campus visits: There are several real-world sources you can tap into to find the ideal candidates for an open role other than the go-to- online avenues (e.g., job boards, career communities, social media).
Today's top TA teams account for all worthwhile sources in their hiring process flowcharts to provide a reminder of sorts to recruiters to turn over every proverbial rock to find and connect with passive talent that seemingly aligns with the criteria for a given role.
Factor in hiring help you need from a recruitment process outsourcing firm
Not every facet of your hiring process will be handled by your in-house recruiting staff, if you have a recruitment process outsourcing (RPO) firm to help your TA team.
Sourcing and screening prospective candidates are two common tasks taken on by RPO agencies to alleviate some of the day-to-day workload for talent specialists.
If you need to wait on your RPO to get their lists of recently sourced and engaged prospects before you can start your end of the recruiting process in earnest, ensure that's noted on your hiring process flowchart template.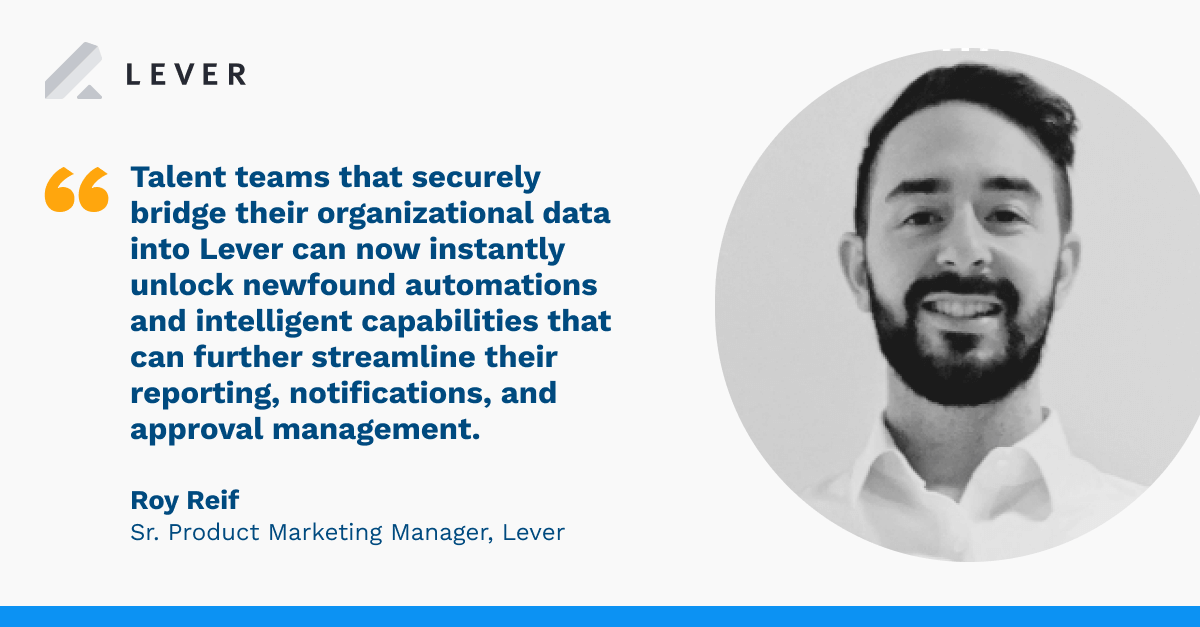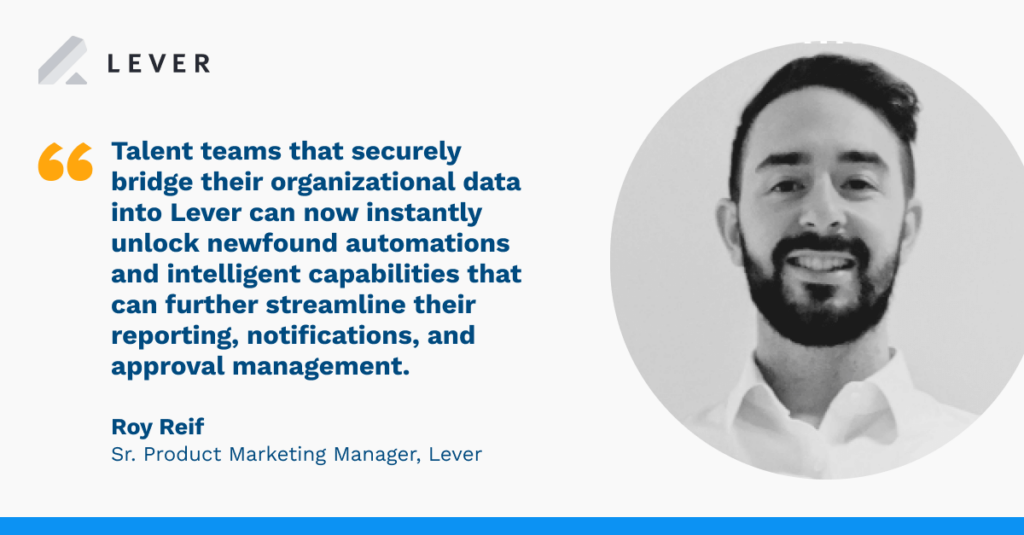 Align the flowchart steps with your pipeline management process in your ATS
The recruiting process can be a nerve-wracking experience for candidates, even with the best preparation for phone screens, interviews, and assessments.
Your talent team's preparation, on the other hand, should make you feel confident and assured you're following the correct "sequence," so to speak, outlined in your hiring process flowchart.
(Your sole flowchart used for all teams/roles or department- and position-specific ones).
You can ensure you stick to the letter of your flowchart — and easily track the location of "opportunities" (i.e., engaged candidates) in your funnel — by aligning your flowchart with your pipeline management setup in your applicant tracking system of choice.
"Aligning your recruitment process to your talent acquisition technology can help you find and hire talent faster, and ensure you have a steady supply of candidates to fill your open roles," NXTThing RPO noted on its blog.
Consider LeverTRM users. Hiring teams with our complete TA suite are able to set up custom pipeline stages that 100% match those in their distinct hiring process flowcharts.
This ensures recruiters don't deviate from their typical recruitment process (e.g., accidentally exclude a specific interview stage, present a sourced lead to a hiring manager without a proper phone screen ) and, potentially, provide an inconsistent experience to candidates.
Learn how LeverTRM can help you streamline your recruitment efforts and better convert qualified candidates. Schedule a live product demo with a Lever representative today.