Nearly 40 million people have quit their jobs since April 2021 in confidence they can find better work. If you're looking for new hires, you'll certainly have no shortage of applicants.
However, the sheer volume of leads makes finding the ideal employee a bit of a challenge. 
To successfully find and hire the best active and passive talent, you and your TA team need to rethink how you approach recruitment.
Both companies and candidates expect more from the hiring process than ever before, especially in a post-pandemic landscape where experiences and relationships are king.


10 recruiting best practices to abide by today
Today, you have to look beyond the resume and work to reduce friction in your recruiting. Following a few best practices in recruiting can help you attract top talent and land employees that are the perfect fit for your company.
1) Focus on relationships
Nurturing relationships is key to finding the best talent. One of the best recruiting practices that can bring stellar candidates to your 'front door' is reaching out to passive candidates.
Those fortunate enough to remain employed during the pandemic are likely doing all they can to preserve their jobs and looking for a new employer is unlikely to be at the top of their list. However, many of these candidates would be open to a new job if the right offer came along. 
Consider that 37% of employees would take a new job if it offered more remote work options, while 43% look for new roles based on the state of their current company's workplace culture.
The "right" offer from your company will consider what people truly need from their employers (and could entice top talent to join your organization).
2) Look beyond the resume
Resumes don't tell the complete story when evaluating a candidate. Many job seekers have gained new skills during the pandemic that won't reflect as work experience on their resume. Consider using a job skills test to properly vet these candidates.
To encourage people to apply for positions that they may only have 80% of the requirements for, try implementing the impact descriptions approach to your recruiting process.
By optimizing the way you craft job descriptions to reflect the impact employees can have in specific roles — based on skills, experience, knowledge, and lived experiences — you'll create better, more productive conversations around the skills and work experience candidates have (but may not mention on their resumes). 
We use this approach at Lever and have found it helps candidates better identify with our open roles and allows them more room or freedom to talk openly about their new skills or ways in which they've upskilled.


3) Revamp your employer brand
Social media plays a significant role in recruiting today. Create recruitment-specific social media channels to interact with potential candidates. Also, consider creating a recruitment video to highlight reasons a potential candidate would want to join your company. 
If willing, employees can also be featured on these social accounts (such as employee profiles) so that candidates see a more personable side to your brand. Don't forget to connect social profiles to careers and company profile pages on your site, too — and vice versa. 
4) Reduce friction by humanizing your recruitment process
Make it easy for people interested in your organization to apply for openings. A tedious and overly formal application process only serves to frustrate a potential candidate.
Ensure the application process is seamless, confirms that they successfully submitted their application, and provides a way to contact someone with questions.
The candidate experience is more vital than ever.
Don't miss out on follow-ups, too. A recruitment process that leaves applicants hanging with questions, or without follow-ups about the status of their application can alienate top talent—and it may discourage them from applying again in the future, too.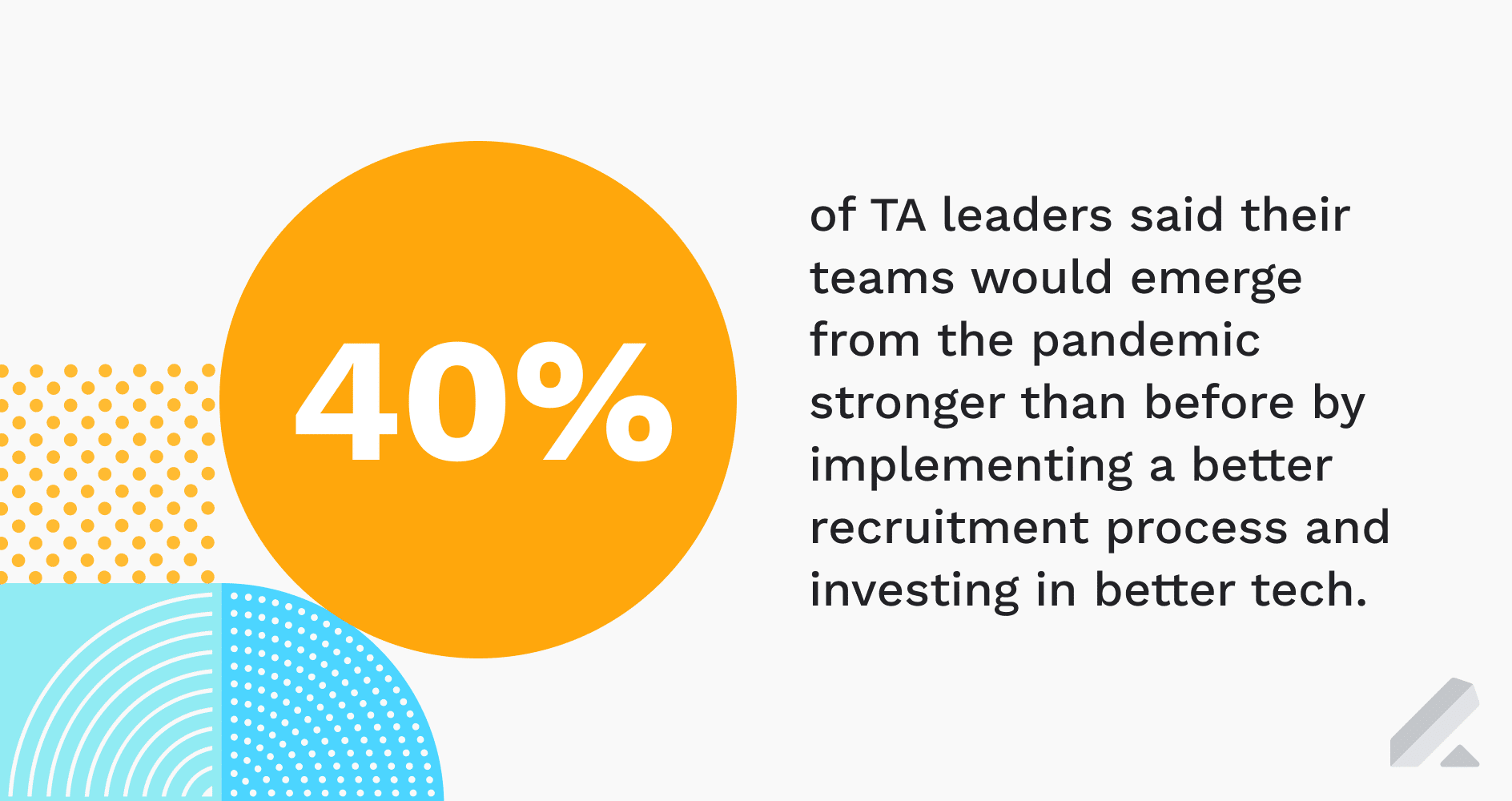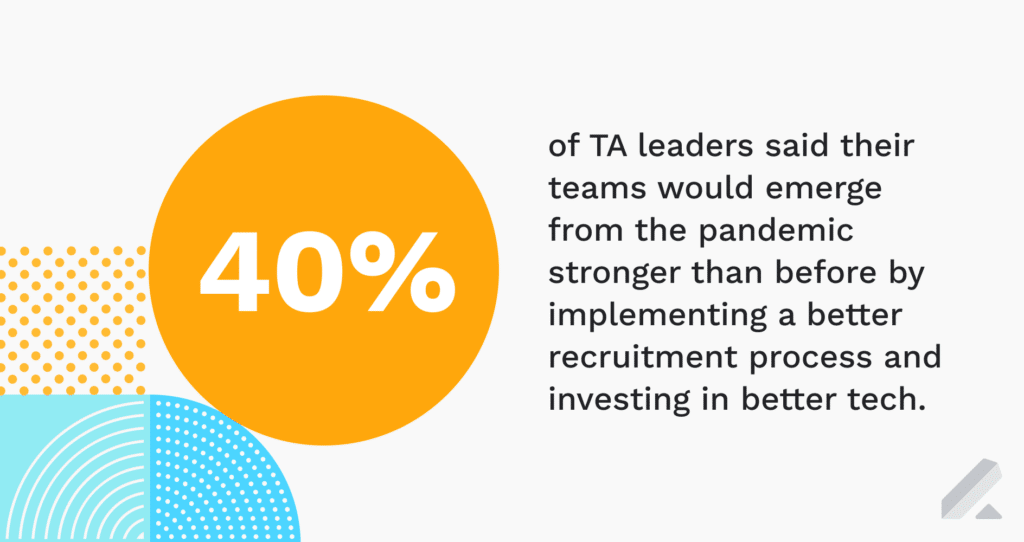 5) Consider internal mobility
While hiring externally is commonplace practice for most organizations, your next great hire could just be an existing employee — and that's where internal mobility comes into play.
With their knowledge of your company and solutions, along with their familiarity with your company culture and contributions to your org's growth, hiring internally benefits your recruitment pipeline while also reducing hiring costs tied to sourcing external candidates. 
But that's not all. By leveraging internal mobility, you help develop and promote existing team members who grow with you, resulting in two key outcomes.
The first is retention. Employees who know they have room to grow and develop their skills are more likely to remain with your organization. The second is morale and culture, both of which are significantly improved for those very same reasons.  
By utilizing internal mobility as part of your recruitment strategies, you not only help your company and its employees, but you also create more differentiation amongst your competitors when it comes to attracting and retaining top talent. Now that's a win-win for everyone.
6) Normalize remote, hybrid, and flex work
While the pandemic created the necessity for this perk, remote and flexible work styles are no longer a luxury.
Although many companies are opting to bring employees back into the office, some have adapted to these new ways of work and are standardizing them as viable options for employees in their organizations.
Many have learned that business can continue as normal, regardless of where or even when an employee works. As a top recruiting best practice to attract top talent, you may have to revamp your remote work policies. 
Especially given companies prioritizing flex, hybrid, and remote work have experienced up to 137% higher headcount growth — a not-so-insignificant figure.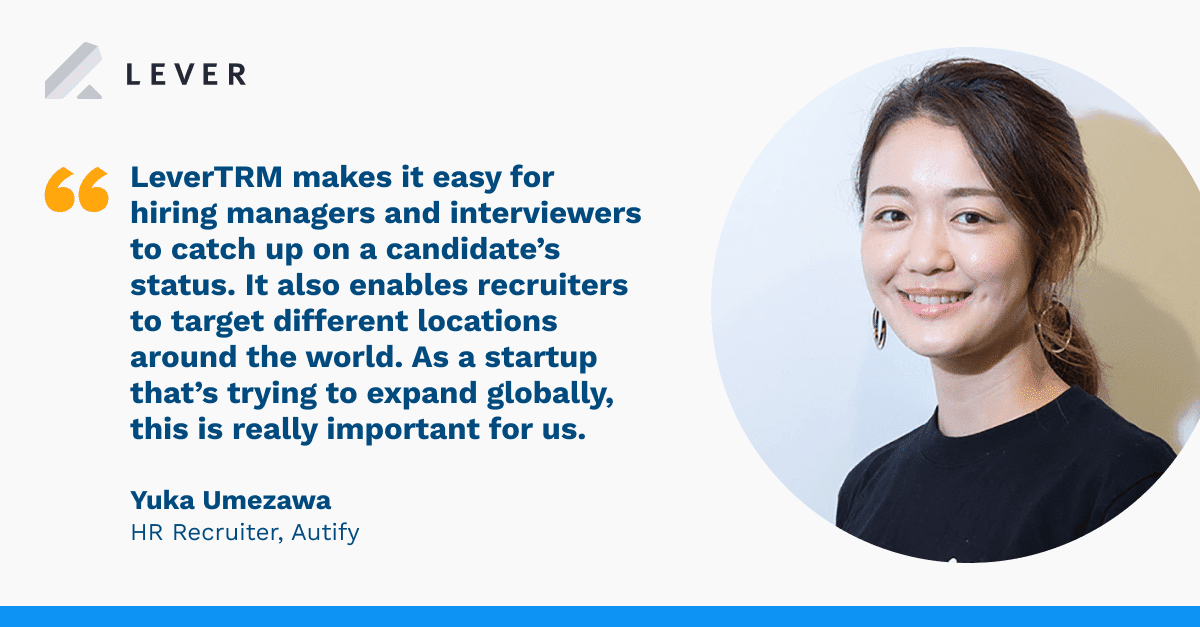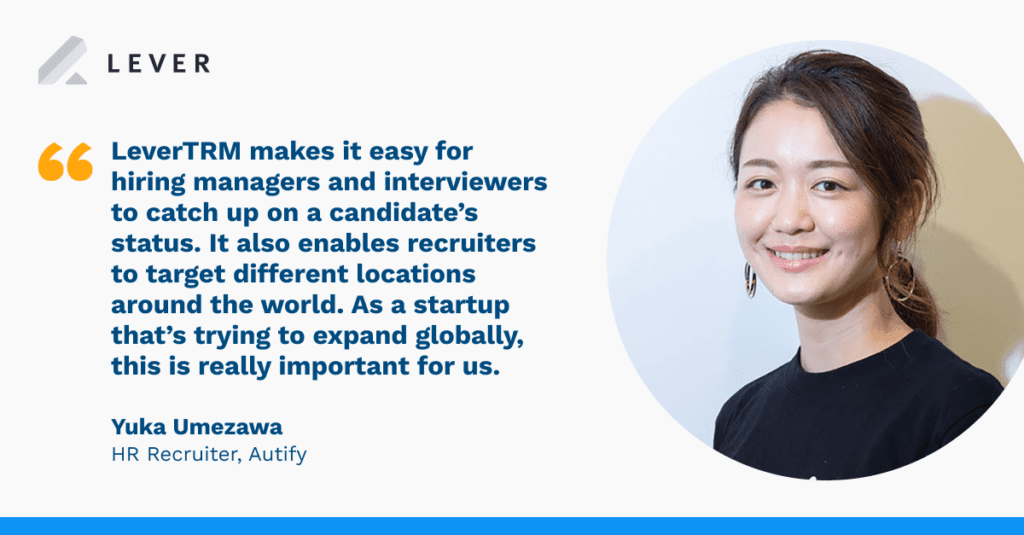 7) Adjust your employee benefits program
Leverage current employees for referrals for potential job candidates.
Given the significance of social media in society, employees are likely to have a vast network of colleagues and friends outside of work.
Encourage employees to give referrals for new prospective hires by offering them incentives such as bonuses or additional time off. 
While many organizations offer traditional benefits, savings, perks, and even development programs, in today's job landscape, employees expect something more — chiefly, more flexibility in their workplace programs. 
LinkedIn found, for example, that 73% of employees would be more likely to remain with their current companies if they offered more skill-building opportunities (which organizations can factor into their perks programs).
When refining your employee benefits program, consider asking teams for feedback around the benefits, perks, and growth opportunities they'd like, and how they'd like to use them. 
You may be surprised to find that a majority of your employees want more flexible programs or options that extend beyond the traditional benefits they're used to being offered.
8) Make your company culture something employees brag about
Showing potential candidates why they should join your company extends beyond your employer brand.
Highlighting your corporate culture by using employee testimonials on your website is table stakes, stressing how important it is to leverage all aspects of your culture and those who live and work in it every day.
Diversity, equity, and inclusion (DEI) and employee resource groups (ERGs) are both perfect examples of this.
When it is evident in everything your company does that employees are psychologically safe, work in an inclusive and equitable workplace, and have access to shared resources that help them grow, candidates see that.
Remember: The best company cultures value and foster different experiences, skill sets, approaches, and perspectives, while creating safe spaces in which people can grow. 
Infuse your company's values into everything you do, and your entire recruitment process, to help candidates and potential employees understand and relate to your company culture.
This can start with recruiters, who can offer transparency around your organization's DEI initiatives, learning and development opportunities, workplace and team projects, and ways in which your company is working to make its industry (and the world around it) better.


9) Recognize the importance of data-driven recruiting
Leverage data in your recruiting process provides valuable insights that can improve how your company hires.
By using a data-driven approach to recruiting, for example, you can help lower talent acquisition costs, focus on the best channels for hiring, and better determine ROI for advertising spend.
Key metrics to monitor include:
Time to hire

Cost per hire

Days in stage

Time to fill

Offer sent and acceptance rate
[Check out our guide to discover all the recruitment metrics you must monitor closely.]
10) Use an advanced applicant tracking system (ATS)
An ATS can help streamline the recruiting process for faster, more efficient resume screening.
For example, the system can quickly automate the initial screening process while facilitating collaboration during hiring by allowing those involved in the hiring decision to share notes throughout the recruitment process.
Additionally, automated application tracking can speed up the process by giving recruiters what they need to move applicants through the hiring funnel quicker — and make admin tasks such as scheduling panel interviews more efficient.
Post-pandemic recruitment will be challenging. Given higher unemployment rates and changes in employee needs and expectations, the sheer volume of applicants alone will make it more difficult to find the best talent for your organization.
Following these best practices in recruiting can help streamline your talent acquisition team's processes and lead you to your next great hire.
To get help with your recruiting process and hiring strategy, schedule a personalized demo with the Lever team to see how our ATS + CRM solution can help your recruiting org.