resources
Employ Quarterly Insights Report | Q4 2022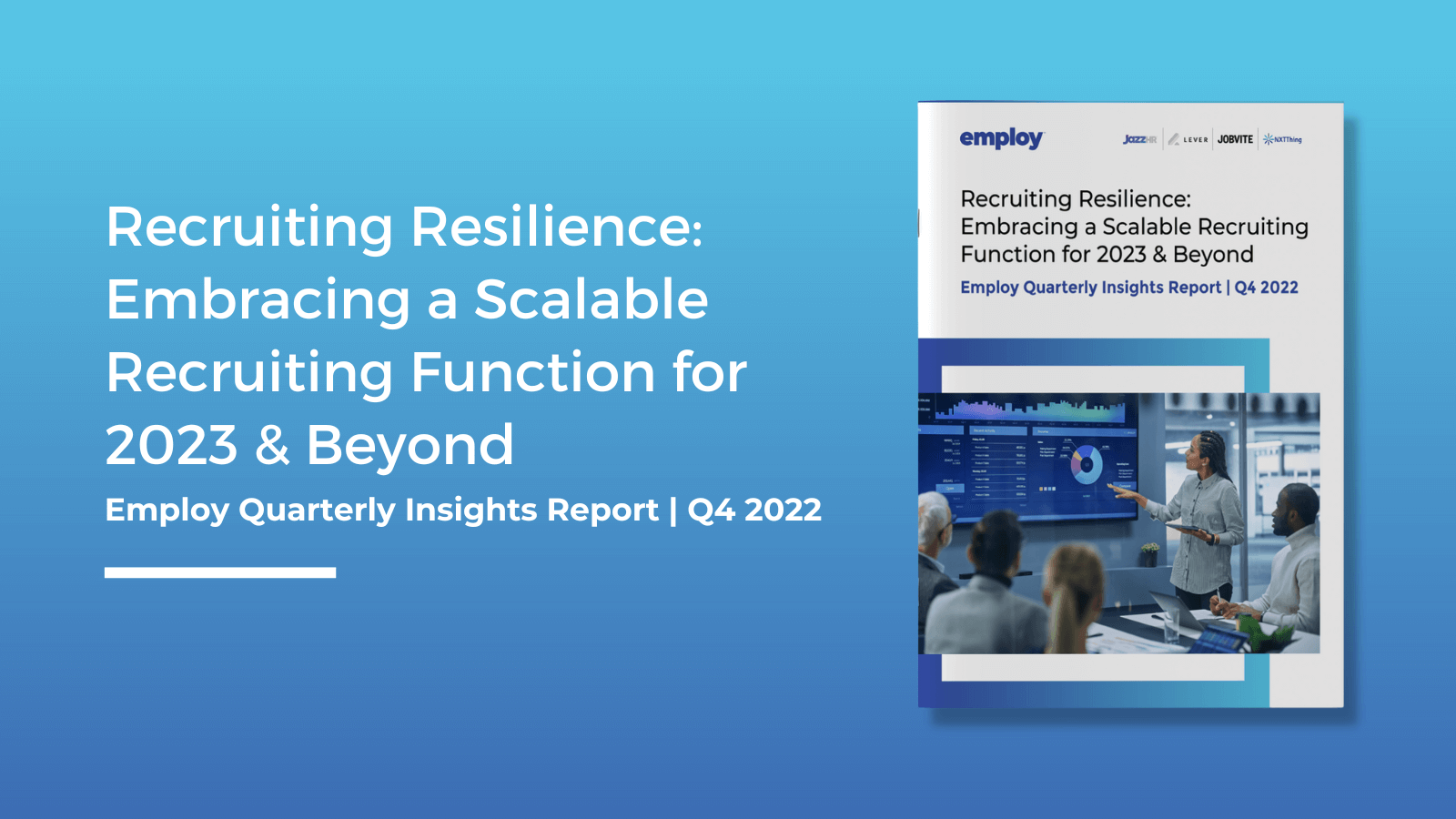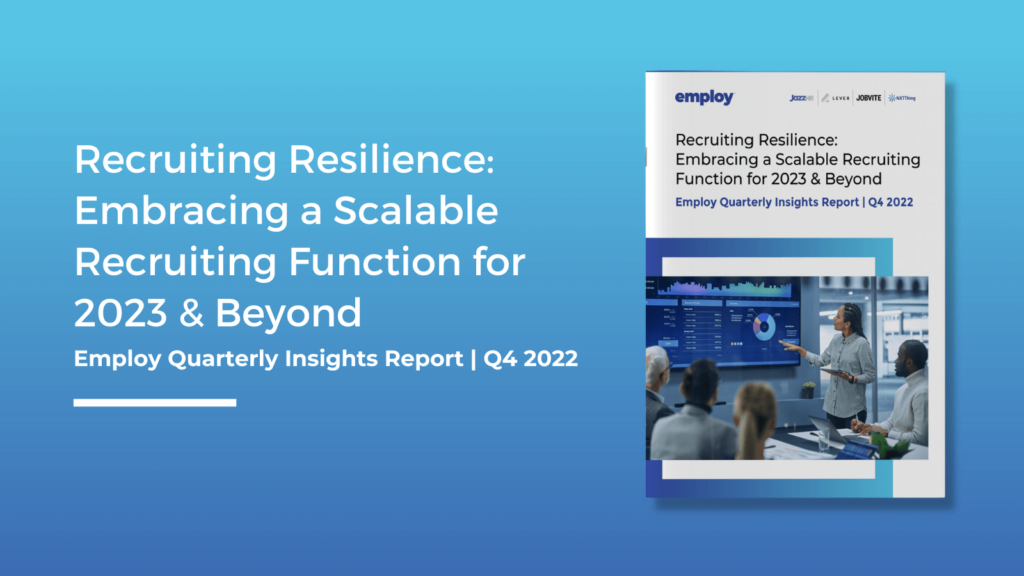 For companies of all sizes, navigating the current hiring environment requires resilience, determination, and adaptability. The paradox of both a softening hiring environment and historically tight labor market makes it extremely challenging for companies to prepare for the coming year.
The Q4 Employ Quarterly Insights Report explores how employers can remain resilient as they plan for 2023 and beyond.
This new report features the latest proprietary and market data, offering insights and actionable takeaways to increase adaptability and scalability in the difficult talent landscape.
Get a free copy of the report to discover:
New data and insights on the reality of the labor market
Current hiring trends, challenges, and organizational priorities
Key strategies for responding to uncertainty in the hiring environment
How to embrace a scalable recruiting function for the coming year
Download the Report