The most effective employee engagement strategies are ones executed by HR and managers.
That said, as with other organizational initiatives (e.g., ones tied to DEI and corporate social responsibility), high-level business leaders must be the drivers of your company's efforts to realize a wholly engaged workforce. Ones that ultimately:
Helps management understand their team members' sentiment regarding the business
Offers insight into the day-to-day work environment and work-life balance of employees
Encourages employees who partake in remote work to join regular team-building activities
Improves the company culture through worker feedback (through quarterly pulse surveys)
At the end of the day, helps retain high-performing talent in critical roles company-wide
And the road to increasing employee engagement starts with creating a concrete action plan in which every stakeholder involved understands their distinct role interacting with workers and assessing the "state of your staff," so to speak.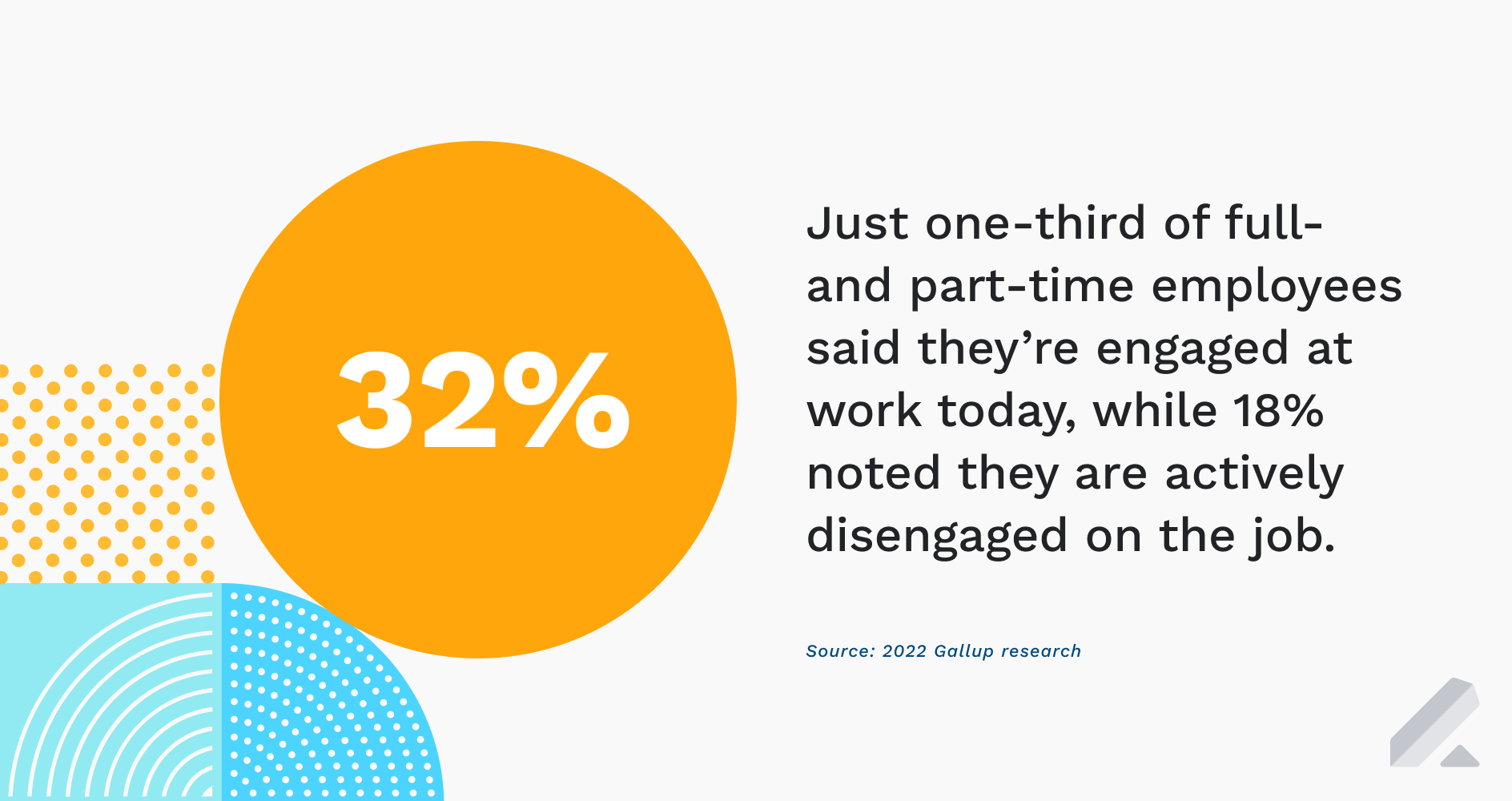 What the most successful employee engagement strategies look like today
The ADP Research Institute's 2022 Global Workplace Study found nine in 10 business professionals worldwide said they were part of a dedicated team at their organizations.
And individuals who reported were deemed 2.9x more likely to be "fully engaged" on the job and about 3x more likely to display "workplace resilience," per the report.
Engaging employees is both an art and a science.
There are clearly proven methodologies that, when followed, boost employee satisfaction, help employees achieve more in their respective roles, and provide employees with opportunities to grow, advance, and learn within their teams and companies.
But, it's important to remember your approach to enhancing engagement across your workforce requires an understanding of your particular personnel. That includes their:
Motivations and work-style preferences
Alignment with your business mission
General level of satisfaction with your company
The good news? You can (fairly easily) glean insights into these areas by sending frequent employee engagement surveys. Here's how leading businesses leverage said surveys.
Ask questions about your workers' professional ambitions
What better way to show employees you genuinely care about their career-related aspirations than asking them questions about where they are now and where they want to be?
Arguably the best Qs you can ask your workforce around professional goals include:
"Does your manager have regular chats with you about career-pathing?"
"In what kind of role do you envision yourself being in in three years?"
"What work skills do you wan to gain and/or certifications do you want to earn?"
"How do you feel we can better help you achieve your professional goals?"
Other questions around whether employees feel they have the right solutions to succeed (i.e., if their tech stack empowers or deters them to work smarter, not harder) could also be worth asking, if a common complaint you get is around the tech they're forced to use being poor.


Include ratings-based questions around employee engagement
Just as you grade employees over time based on their performance, it could serve your org well to allow your workforce to do the same to their people managers and your e-staff.
For instance, you can ask about their perception and thoughts on employee recognition. Using the standard "1-to-5" rating system (i.e., 1 being "Strongly Disagree" and 5 being "Strongly Agree"), you could ask Qs like:
"I get constant validation for the work I complete from my manager."
"I think everyone on my team feels valued, seen, and heard daily."
"I believe I get plenty of recognition for my business contributions."
It's simple. High ratings indicate you show appreciation (in terms of praise, promotions, raises, or a combo of the three). Low ratings — and, likely, low retention — means more work must be done to demonstrate to your employees you value their hard work and want to reward it.
Allow for free-form responses to get ideas and feedback
Most questions on these surveys should ideally be a mix of multiple-choice and rating selections. However, your workers undoubtedly have fairly specific feedback they want to share (and issues they want to get off their chest). So, give them the opportunity to offer their input.
Free-form text fields can give members of your workforce the chance to explain why they are or aren't highly involved in your company culture.
You can prompt them to elaborate on what distinct actions (or inaction) contributes to their decision to "stay on the sidelines" or interact with colleagues.
"In 100 words or less, tell us how we could better keep everyone at the company engaged."
"What can we on the executive team can/should do better understand employees' needs?"
"Share your thoughts on the current learning and development options offered here today."
There are many things you can ask employees at the end of these formal polls.
The point is, by allowing workers to express themselves, you discover challenges they face, learn about changes they want to see made, and — ironically — see how many engage with your survey: a data point that can help you build (or optimize) your employee engagement strategies.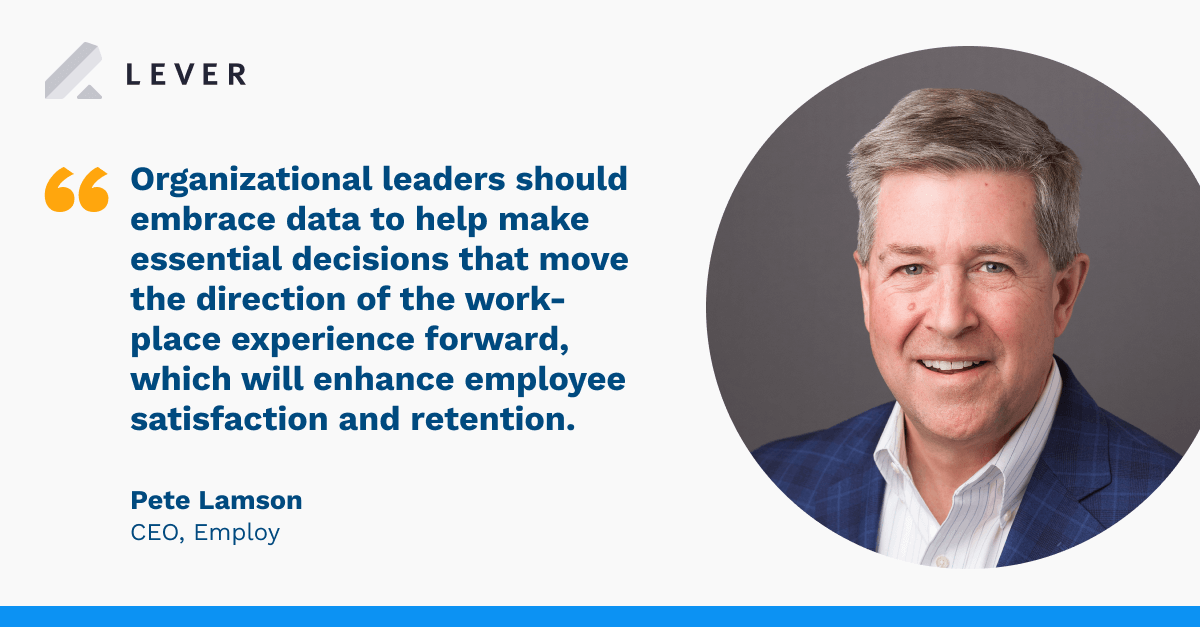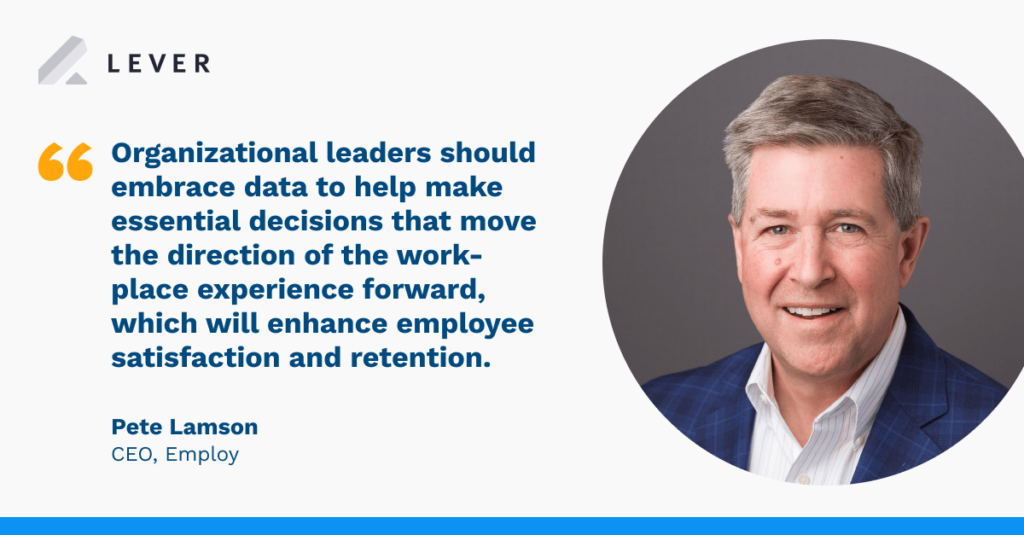 How to improve employee engagement (and better retain your top performers)
This analysis of your employees' responses won't do you any good if your C-suite, HR generalists, and people managers don't use your HR data take the requisite action to rectify the problem areas and concerns your workforce brings to light.
"Businesses often make the mistake of using employee surveys to collect data that are irrelevant or impossible to act on," Gallup Editor Jessica Schatz recently wrote. "Any survey data must be specific, relevant, and actionable for any team at any organizational level."
By taking care of this facet of your employee engagement strategy (i.e., ensuring high-quality questions that will help you discern which specific actions must be taken to improve), you can ensure the insights generated through your surveys can lead to true change at your org.
A few common instances in which human resources and departmental leaders can take steps to better engage employees based on their survey responses include:
Comparing the latest results to the last survey sent: Quarter-over-quarter and year-over-year comparisons are the only way your HR team and people managers can truly grasp whether you've made progress in various areas covered in surveys (e.g., desires for greater diversity, equity, and inclusion and internal mobility options at your company) that directly or indirectly impact engagement.
Provide a summary of all responses for your e-staff: Exhaustive but succinct. That's what any presentation put together by your CHRO and departmental heads should be so your execs can see strengths and weaknesses with your recent employee engagement efforts.
List your proposed adjustments you think are ideal: At the end of said presentation, proposals should be made around enhancements that should be made to boost engagement. These could range from offering more upskilling and reskilling opportunities, to implementing wellness programs, to offering stipends for L&D (and even gym memberships).
The above stakeholders admittedly are the ones to execute the bulk of the action items in your employee engagement strategies, for the simple fact that they interact with your workforce far more frequently than high-level leaders.
That said, your execs must ensure they make themselves visible to — and, on occasion, directly available to (e.g., "AMA" sessions via Zoom) — employees so staff members can see their C-suite walking the walk, not just talking the talk, when it comes to employee engagement.
Taking time to share organizational updates (e.g., new ERGs, progress with company KPIs, news on recent promotions and business wins) shows employees that leadership is making an active effort to participate in the culture themselves (lead by example).
It also keeps those who might otherwise be kept out of the loop on bigger-picture business matters up to speed and in the know — something many employees appreciate today.
Take the tour of LeverTRM today to find out how our advanced ATS + CRM solution can help your talent team better source, engage, and convert top talent. Schedule your demo today.