The McKinsey Global Institute surveyed hundreds of business leaders and professionals in 2020 in an attempt to forecast the future of work in a post-pandemic landscape.
Many of the Institute's predictions — a rise in "WFH" for white-collar employees, automation and AI playing a bigger role in day-to-day operations for tech companies, consumers continuing to prefer shopping online instead of at brick-and-mortars — came to fruition.
However, there are other eye-opening future-of-work trends that few execs or analysts saw coming. Notably, ones that have affected orgs' talent attraction and retention efforts.
5 "Future of Work" trends every business leader must know to enhance their hiring strategies
As we've noted, today's top talent acquisition strategies are proactive, not reactive.
Talent leaders, ops managers, and specialists work with their C-suite and hiring managers to use data tied to past and present recruitment activities to inform future TA work.
That said, there are many external factors these hiring stakeholders' must monitor closely and account for with their strategic workforce planning.
Here are five such trends occurring in today's business environment to factor in both your talent acquisition and management efforts in the months and years ahead.


1) Remote and hybrid work aren't going anywhere anytime soon
The return-to-office attempts implemented by thousands of companies across the United States — early-stage startups and enterprises alike — never materialized when business conditions (and the world at large) returned to a semblance of "normalcy."
That's because employees made their work preference clear:
Remote and hybrid work needs to remain in place, due to the many benefits it offered those individuals amid the pandemic (e.g., greater work-life balance, less time spent commuting and potentially hours saved each day).
Your executive team, like others, may be committed to realizing their "RTO" plans.
But, if they way to retain workers and appeal to many (if not most) job seekers today, sticking with the (new) status quo is in their — and your company's — best interest.
Expert's take: Neuroscientist and behavioral economist Dr. Gleb Tsipursky
"The shift in workers' attitudes towards the traditional office environment is undeniable. Companies that fail to adapt to this change risk losing their most valuable asset: their employees."
2) "Quiet quitting" is likely to persist — and increase "quiet hiring"
Quiet quitting emerged over the past few years in large part due to a variety of stressors employees experienced in and out of the workplace: mental health concerns, new/additional at-home duties, burnout on the job, and the like.
It's possible the new(ish) normal we've largely settled into as a society has alleviated some concerns professionals previously had during the pandemic. However, many employers still cite quiet quitting as a persistent issue they face — and even plan to deal with for some time.
Addressing worker productivity and turnover is always a must for employers.
That said, many are not trying to backfill roles to replace lost or diminished employee output. Instead, they're "quiet hiring": working with members of their workforce who remain to reskill or upskill them and give them additional work.
Expert's take: Gartner Sr. Director, Research Emily Rose McRae
"For many organizations, fighting for new … talent will be a challenge going forward, so quiet hiring can be key to filling skills gaps. For employees, it's a good opportunity to modernize their skills and retain their market value."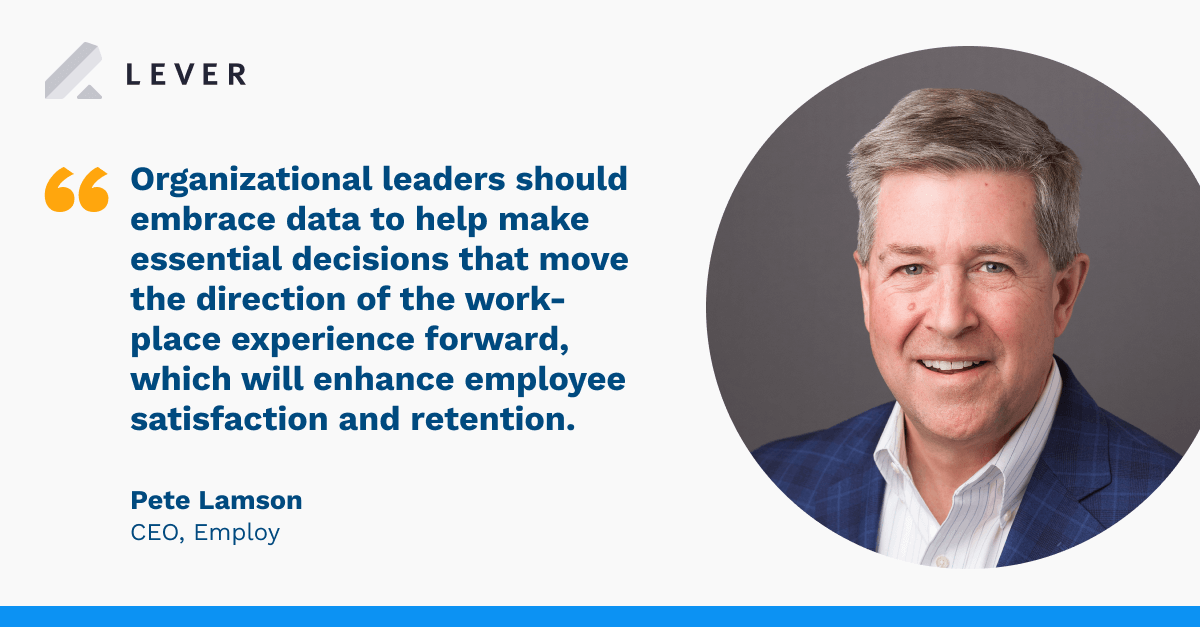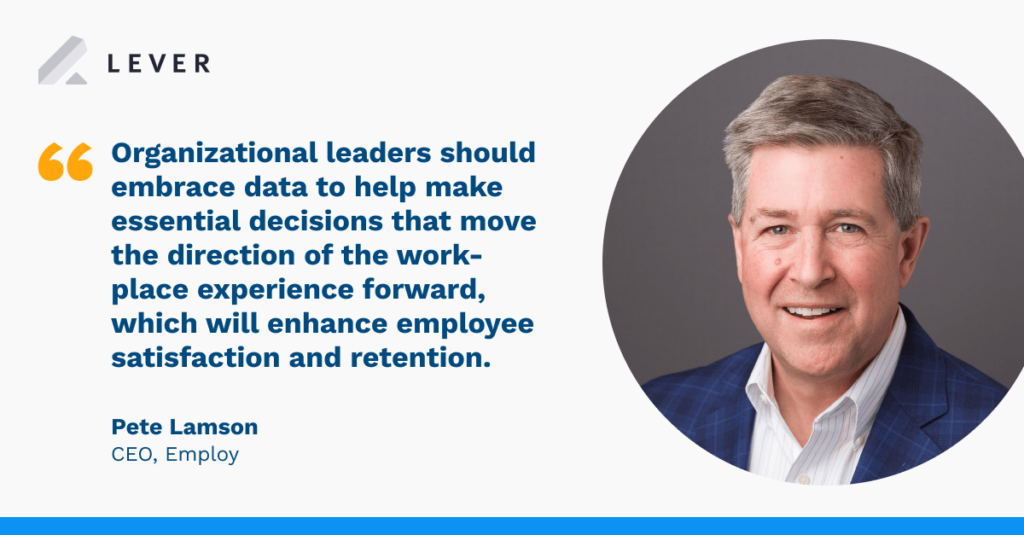 3) The employee experience is (rightfully) being reprioritized by HR
In part to prevent quiet quitting from occurring and ensure all staff members are fully engaged and contributing to the company culture, many HR leaders are reprioritizing employee experience and building related programs to boost workforce participation.
A 2022 Workday survey found 79% of employees who "feel a sense of belonging at work" don't intend to quit (or quiet quit).
To create said sense of belonging, human resources teams must proactively listen to and make changes based on employees' feedback, concerns, and suggestions.
That includes developing programs that bring workers together — in person and/or virtually, depending on one's business setup — to ensure they have the opportunity to speak with and learn from one another regularly.
As Employ CEO Pete Lamson told HR Tech Cube, embracing data empowers orgs to "make essential decisions that move the direction of the workplace experience forward."
Expert's take: ServiceNow Sr. VP, Business Partners Paul Davies
"[Human resources] leaders need to ensure they're delivering a great employee experience — from 'hire me' to 'wish me well' and everything in between. That creates a talent advantage."
4) Human resources is also focusing more on the work environment
While this could technically fall under the umbrella of "employee experience improvements," HR leaders are also taking measures to enhance the quality of the work environment at their orgs to make employees more comfortable and boost their productivity and collaboration.
This includes:
Making sure no staff member feels like an "outsider"
Providing every new hire with an onboarding buddy
Reiterating your company is a safe space for discussion
Co-hosting chats with employee resources groups
Offering workers the opportunity to volunteer locally
Enabling internal talent to easily explore mobility options
All of these activities help HR teams cultivate a culture of acceptance and openness.
What's more, these HR-led efforts help their businesses at large with both finding the right talent for crucial roles and keeping those individuals for the long term.
Expert's take: DreamWorks Head of HR Ashley Morley Brinsfield
"Ensure a strong sense of belonging and community among employees. The remote worker represents a new workforce, and it's vital to understand what makes them choose a company and remain with it."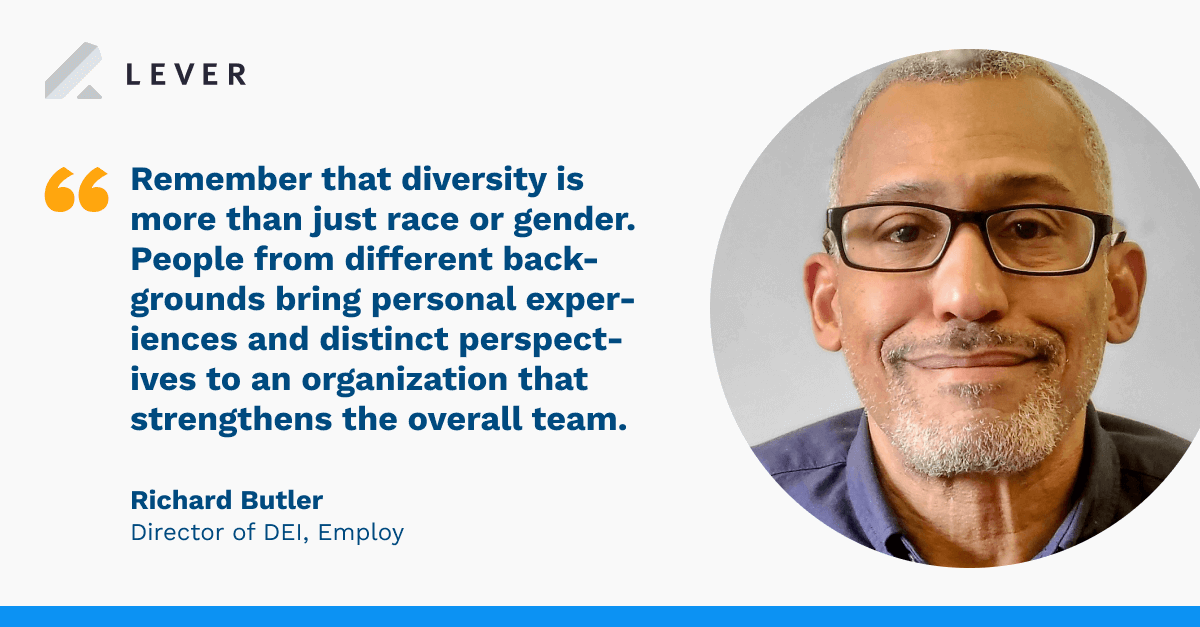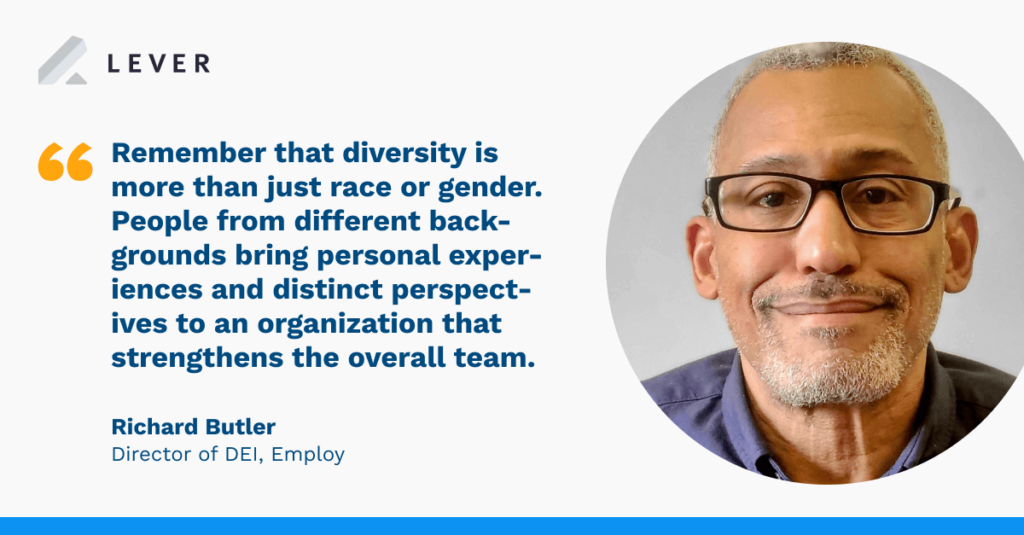 5) Companies are doubling down on diversity, equity, and inclusion
If there's a (semi-)silver lining amid all the economic disruption we've experienced recently, it's that budget cuts have been "democratized" across teams.
In other words? All business units have seen previously allocated spend slashed.
One department many orgs unfortunately have deprioritized in terms of funding, though, is their diversity, equity, and inclusion (DEI) committee.
Simply put, business leaders can't afford to be myopic with their DEI efforts by denying additional or taking existing budget from their DEI "divisions."
Rather, they need to maintain their focus on DEI enhancements, given it's become a competitive differentiator in terms of attracting high-quality candidates and retaining them.
Thankfully, many C-suites are saving at least a modest DEI budget until business uncertainty clears up. This will ensure their DEI directors have the requisite amount of money to allot to ERGs, external partnerships, guest speakers, and learning and development initiatives.
Expert's take: Circa VP Diversity, Equity, & Inclusion Roselle Rogers
"With runaway inflation and rising costs … DEI is competing with many other business priorities, and it's easy for companies to lose sight of the need for sustained DEI efforts. But it's now more important than ever to double down."
Find out how LeverTRM can help you prepare for the future of work — and future-proof your hiring strategy. Chat with us today to get a demo of our ATS + CRM solution.