Webinar
Don't Use Last Year's Solutions for Next Year's Challenges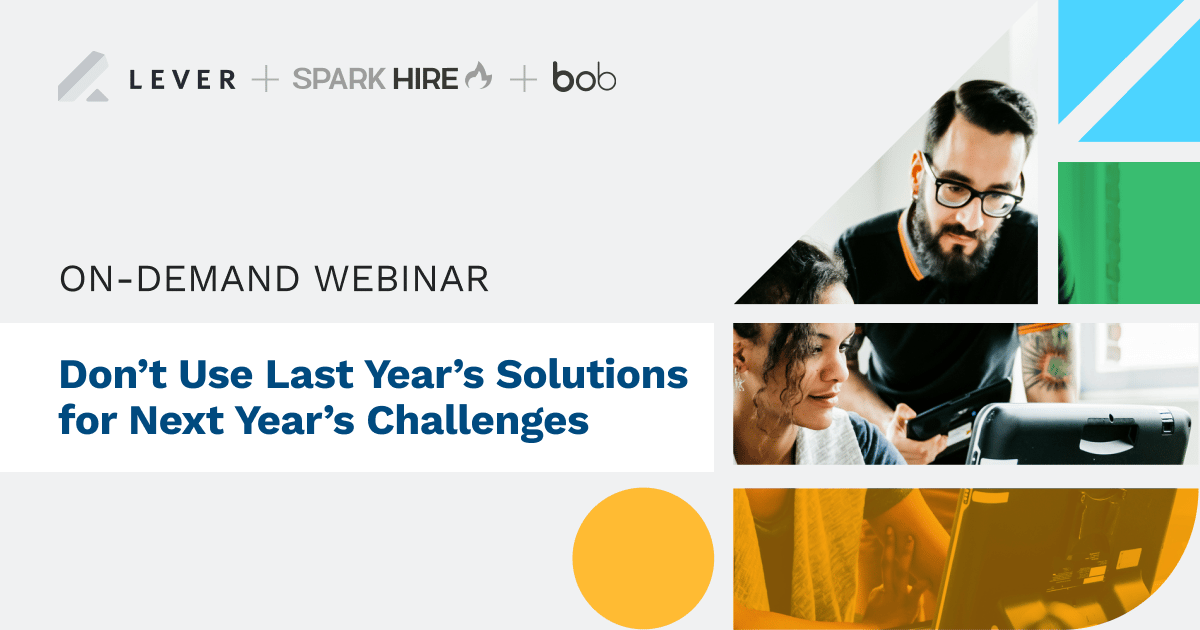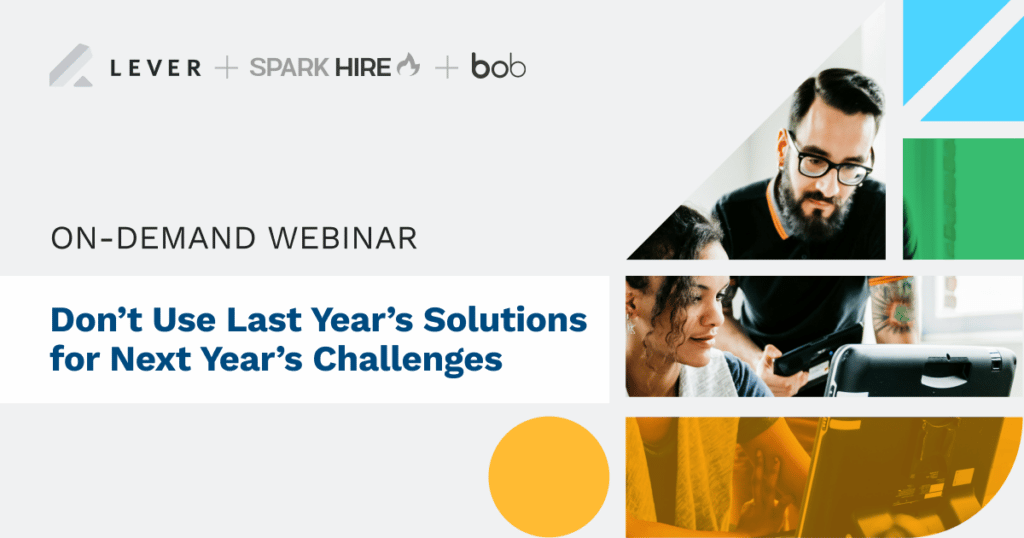 Must-Have 2023 HR Tech and Strategies
With the new year underway, it's the perfect time to examine the effectiveness of our HR technologies, culture and engagement strategies, and hiring tactics from the past year. To meet the needs of tomorrow, we need to constantly improve our systems and processes, but it can be hard to know which changes are crucial – especially as we rode a wave of recruitment and retention challenges in 2022. Let's start by reviewing key hiring metrics and candidate and employee feedback to uncover how we can take our efforts to the next level.
Join Spark Hire, HiBob, and Lever as we discuss the 2022 Talent Benchmarks Report and insights from our experts on how to empower employee engagement to chart the course for implementing the best HR technology and strategies in 2023.
We cover:
Talent acquisition benchmarks
Navigating complex HR and talent acquisition challenges during economic instability
Empowering engagement and building a happy, productive culture in 2023
Best practices to move the needle on key hiring metrics
And more!
Watch On-Demand Today