Your talent acquisition technology stack is unique. Few, if any, other orgs have the same exact tools and platforms in their TA tech ecosystems that your business does.
At the same time, there are two specific kinds of recruiting systems that can be found in the tech "infrastructures" of just about every top talent team working today:
1) Advanced applicant tracking systems with built-in candidate relationship management capabilities that help recruiters easily discover, interact with, and advance qualified candidates and out-of-the-box analytics that features data tied to the entire recruitment process
2) Robust recruiting tools (e.g., artificial intelligence offerings, video interviewing platforms, background and reference check tools, assessment apps) that can sync directly with the aforementioned solutions to further streamline core TA duties
In short, these solutions enable recruiters to be highly collaborative and productive.
On their own, the latter recruiting technologies are merely point solutions. (That is, ones that only help address one particular talent acquisition task.).
But, when connected directly to your ATS + CRM, these tools can augment your day-to-day work and transform your hiring process at large for the better.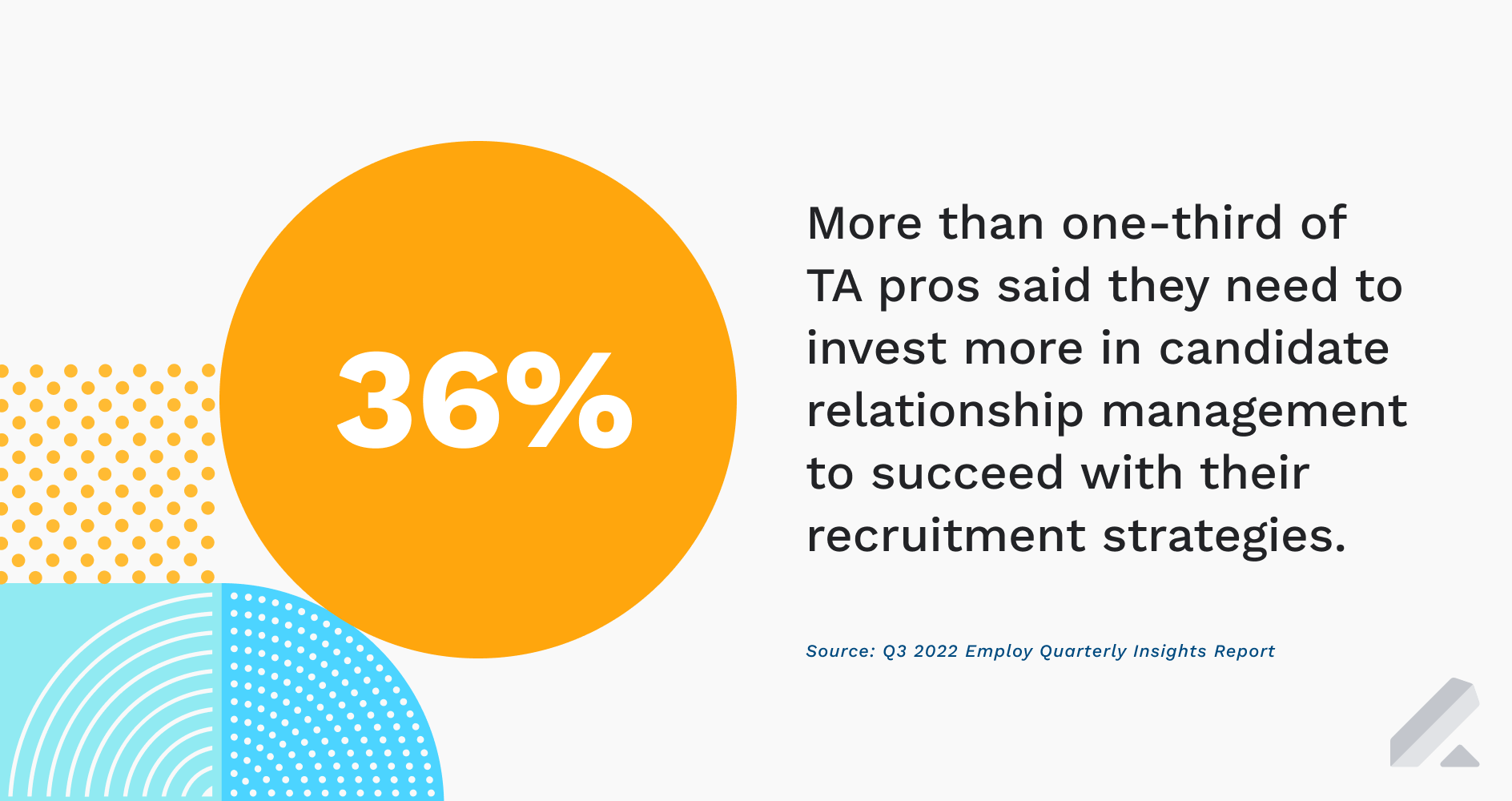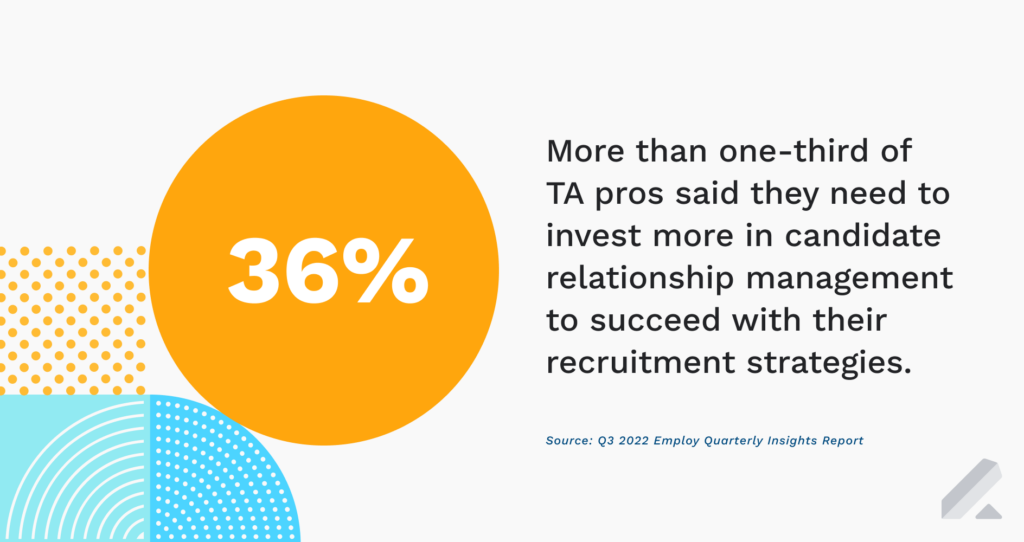 Determining what changes are needed with your team's talent acquisition technology stack
You now know the ideal TA tech setup. Two questions to ask yourself now are:
1) Do we have a sophisticated yet intuitive talent acquisition technology stack that helps recruiters realize our desired ROI in terms of growth?
2) If not, what specific tech stack modifications do we need to make to "up" our recruiting and hiring game and better compete for top talent?
Employ's Q3 2022 Quarterly Insights Report found just how much of a positive impact the "right" talent acquisition technology can have for orgs today. (Hint: It's big.)
Companies with purpose-built, interconnected recruitment technologies in their tech stack experienced 27% faster hiring cycles, reduced their candidate acquisition costs by 30%, and increased referral hiring by 18% compared to orgs without best-of-breed TA tech stacks.
If your org falls into the latter category, don't worry.
Simply put, you'll know if changes to your talent acquisition technology stack are necessary if your current ATS software doesn't help you make strides in these areas: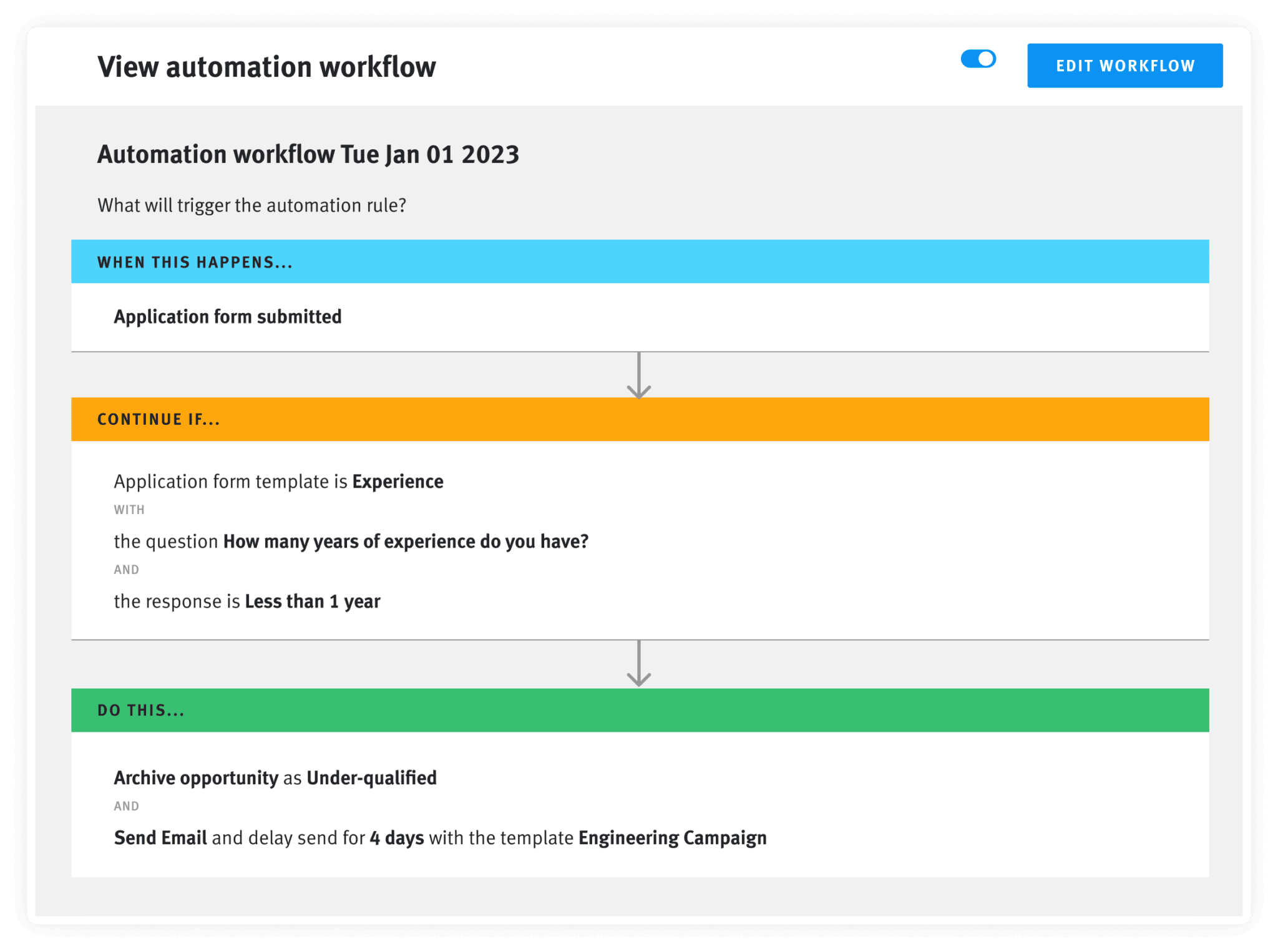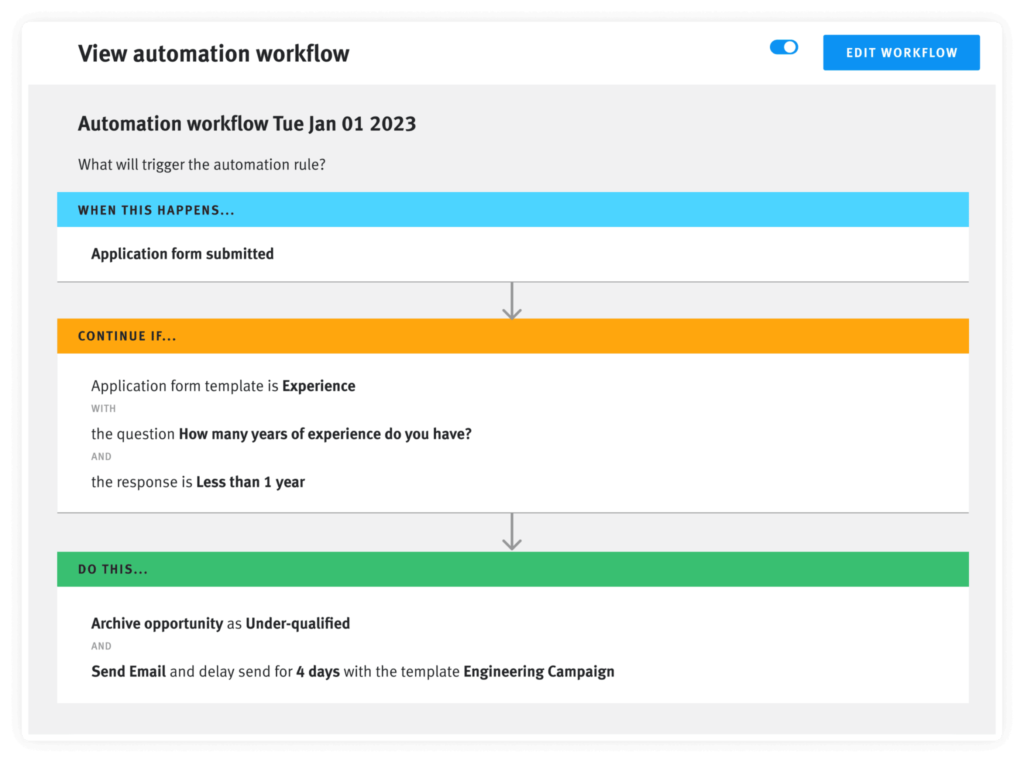 1) Recruiting funnel speed and efficiency
Engaging passive prospects of interest. Streamlining interview scheduling. Consolidating candidate feedback. There are the tasks the average recruiter tackles daily.
Put plainly, talent acquisition specialists can't afford to waste time conducting many (if not most) of these activities manually.
Rather, recruiters need rules-based triggers to automate many critical workflows.
More "primitive" ATS (i.e., ones from vendors that neglect to update their offerings to incorporate advanced features like automation) prevent streamlined work for TA teams and force them to waste valuable time on menial tasks.
Time they could spend building and nurturing critical candidate relationships.
2) Pipeline management productivity
A strong user interface leads to an enjoyable user experience. Leading software providers, ATS and otherwise, know this today. That's why so many prioritize building sleek, modern solutions that make it easy for end users to find the info and data they need in just a few simply clicks.
Take LeverTRM. Our complete TA suite offers a robust, easy-to-navigate Candidates screen. This is where our users get an at-a-glance view of all pipeline-related activities.
Specifically, they can see activities for each individual recruiter (i.e., leads and opportunities they're "working" at any given moment — not those of other team members).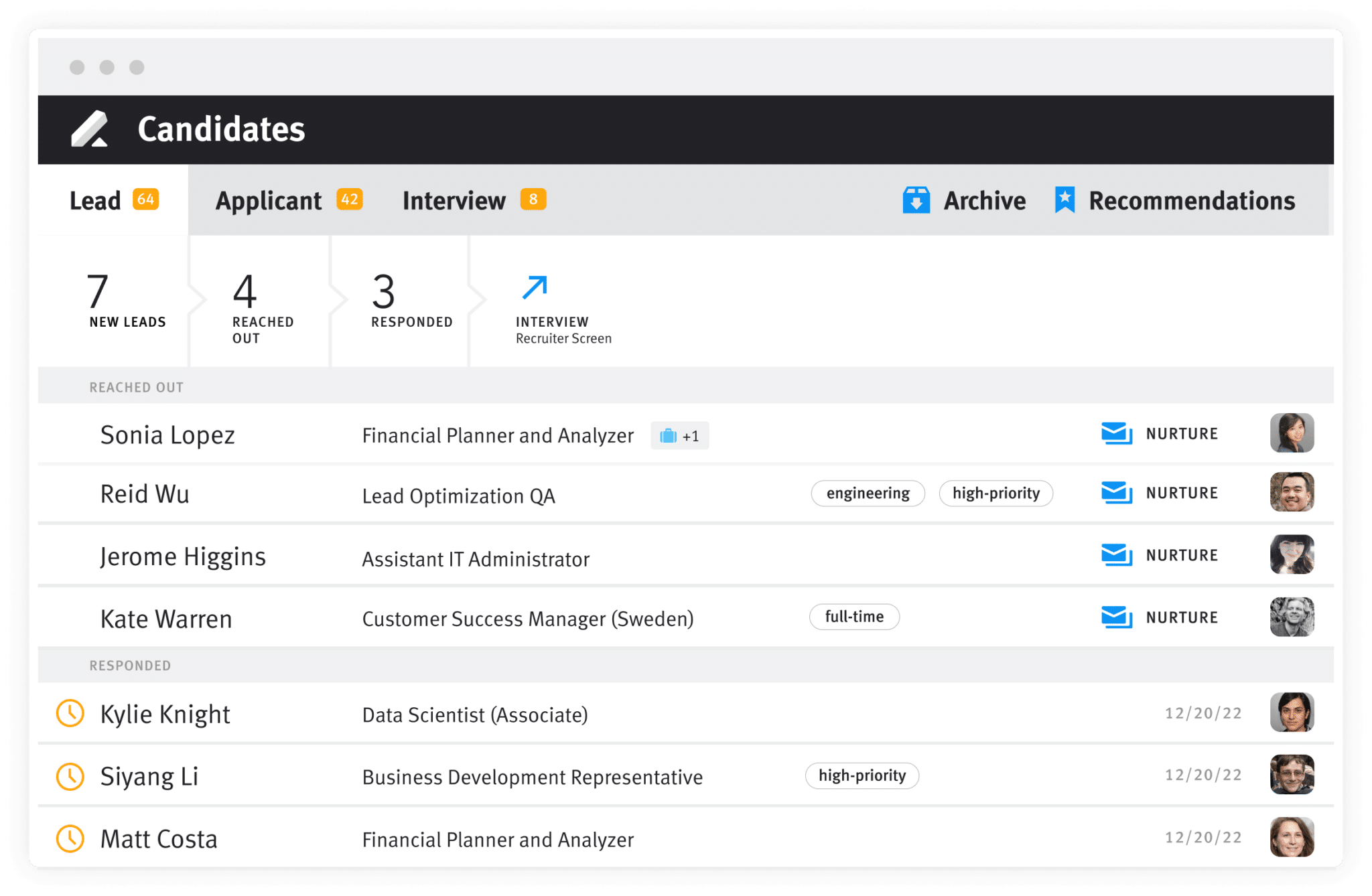 3) Reaching KPIs tied to business goals
Your HR team leverages analytics to improve the employer brand, track the performance of "human capital" (read: your workforce at large), and enhance the employee experience — including and especially and employee satisfaction.
The flip side of that data coin is talent analytics for your hiring team.
Without in-depth insights into pipeline activities — yours (e.g., diverse candidates sourced, average time to fill) and candidates' (e.g., applications submitted, assessments completed) — you can't monitor progress with recruiting KPIs and ensure you're on track to achieve them.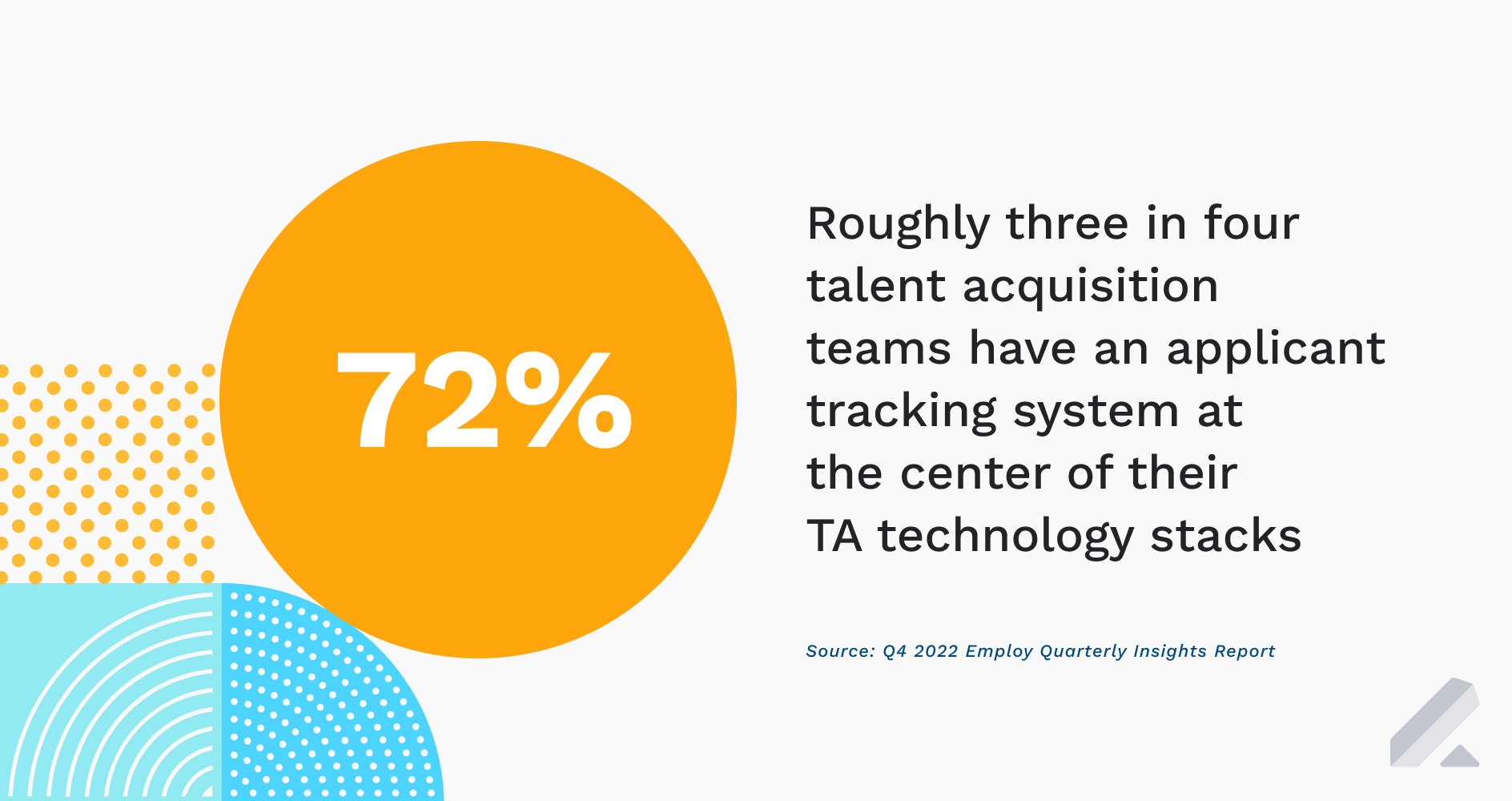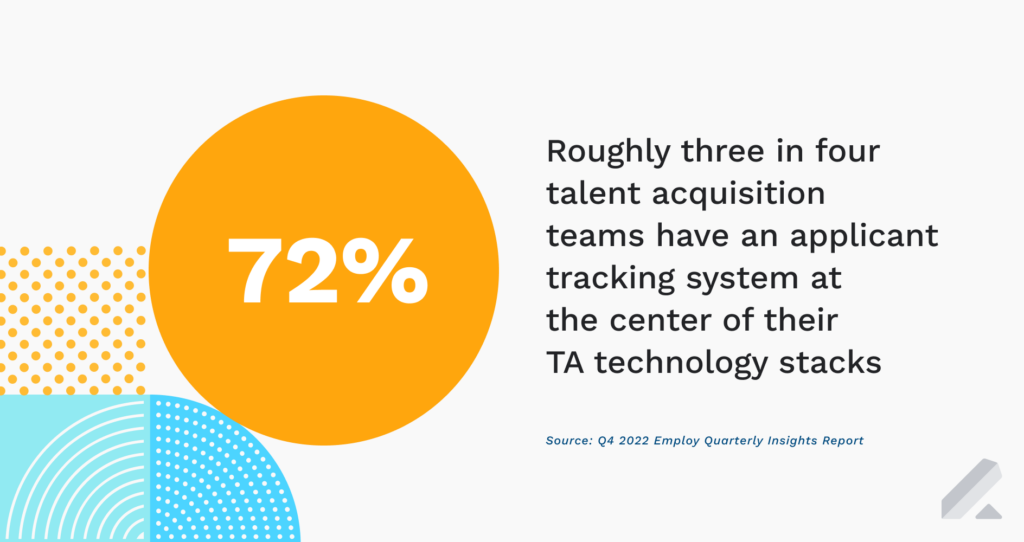 How one organization overhauled its talent acquisition technology stack for the better
Property management platform Entrata understood its ATS deterred its desired progress with global headcount growth. So, it evaluated its TA technologies based on the above criteria and came to the conclusion an overhaul was needed.
"What we were missing was a scalable [recruitment] solution that we could use throughout our global offices," said Entrata Director of Talent Acquisition Emma Corbett. "We needed data visibility, HR compliance, and a world-class experience for our team and candidates."
So, Emma and Co. turned to the talent acquisition technology marketplace to find a more powerful platform that would make its recruiters' lives easier.
Notably, Emma said she wanted tech that streamlined talent specialists' daily activities (e.g., collecting referrals, auto-assigning tags to candidates based on source origin) and enabled them to more easily and quickly review the hundreds of applications it receives weekly.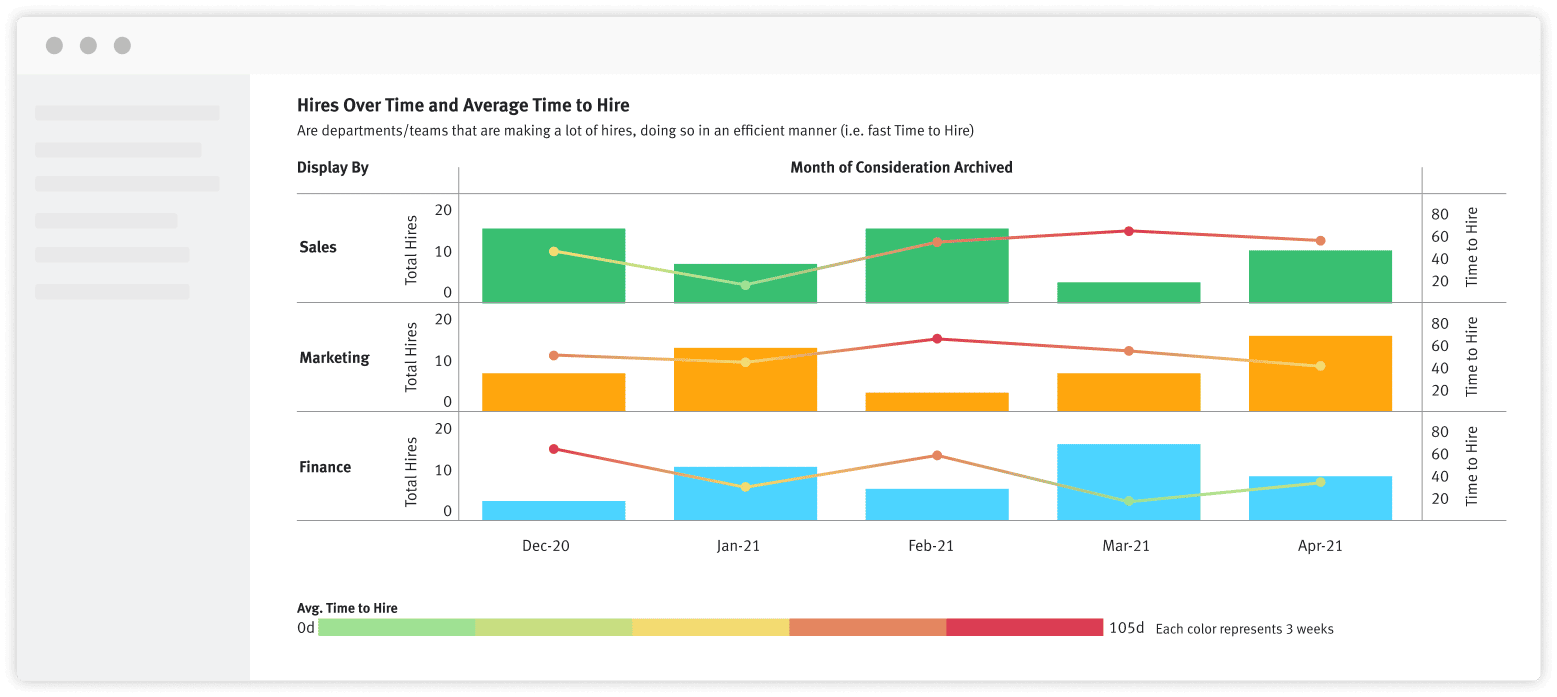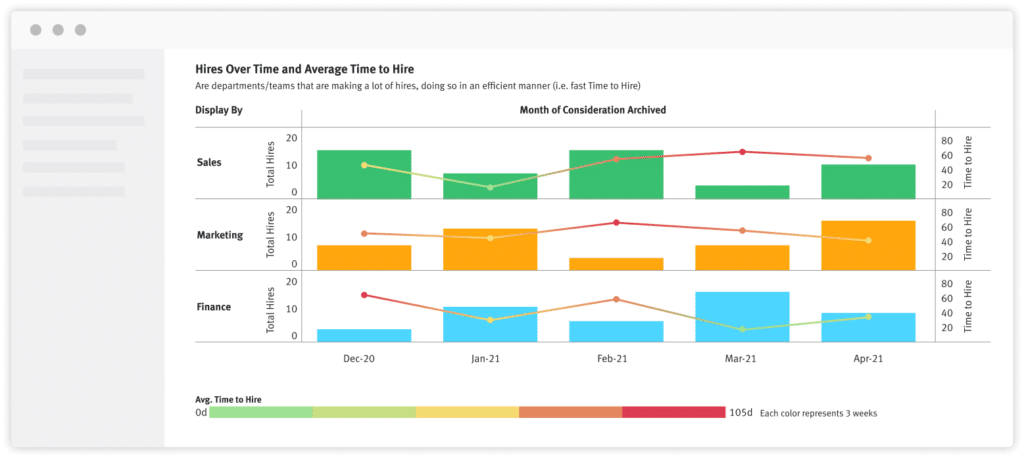 Checking both boxes would allow Entrata's recruiting staff to allocate more time other critical CRM activities and make further headway with its candidate experience efforts.
This research and chats with ATS vendors led Emma and her team to Lever.
"We wanted to increase our capability for making data-driven decisions," said Emma. "LeverTRM's data visibility and flexibility are the best I have seen."
In the six-month period following onboarding LeverTRM, Emma noted that Entrata made about 700 international hires with an average offer acceptance rate of 91%.
Far higher than its average acceptance rate when using its legacy ATS system.
"I've seen a lot of ATS systems that were rigid, and they ended up causing more friction in the recruiting process," said Emma. "When you're … competing for the best talent in the world, you need flexibility to move quickly, while also giving people consistent experiences."
Putting LeverTRM at the center of its talent acquisition technology stack — and connecting it with other helpful recruitment tools — has enabled Entrata to do just that.
Speak with Lever today to learn how you can improve your TA data collection and utilization with the real-time recruiting and hiring insights offered in our native ATS + CRM.