Reach candidates instantly and accelerate your hiring
Connect with qualified candidates, increase your response rates, boost your nurture engagement, and speed up your hiring process with Candidate Texting, our personalized recruiting communication feature.
Expand your team's outreach strategy
Candidate Texting enables you and your talent team to directly connect with contacts in your pipeline, deliver stellar candidate experiences, streamline your nurturing efforts, and shave hours off your work week.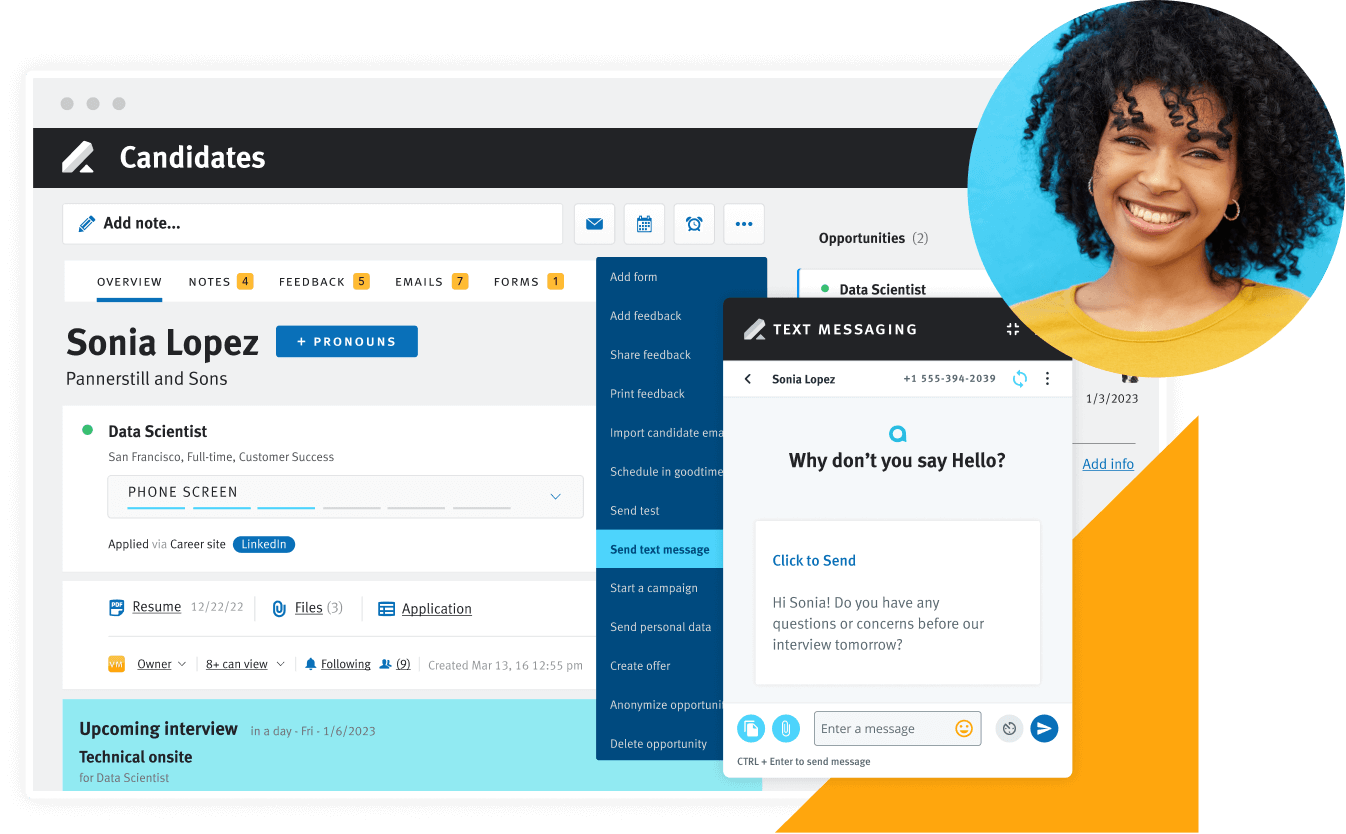 Engage with candidates in real time
Advance high-quality candidates with ease. Build stronger relationships, expedite your hiring processes, and drastically reduce the risk of candidate ghosting.
Get up and running in a matter of seconds
Initiate personalized and timely texts to candidates, while seamlessly guiding them throughout the hiring process. With convenient access to texting all throughout LeverTRM, connections are just a click away.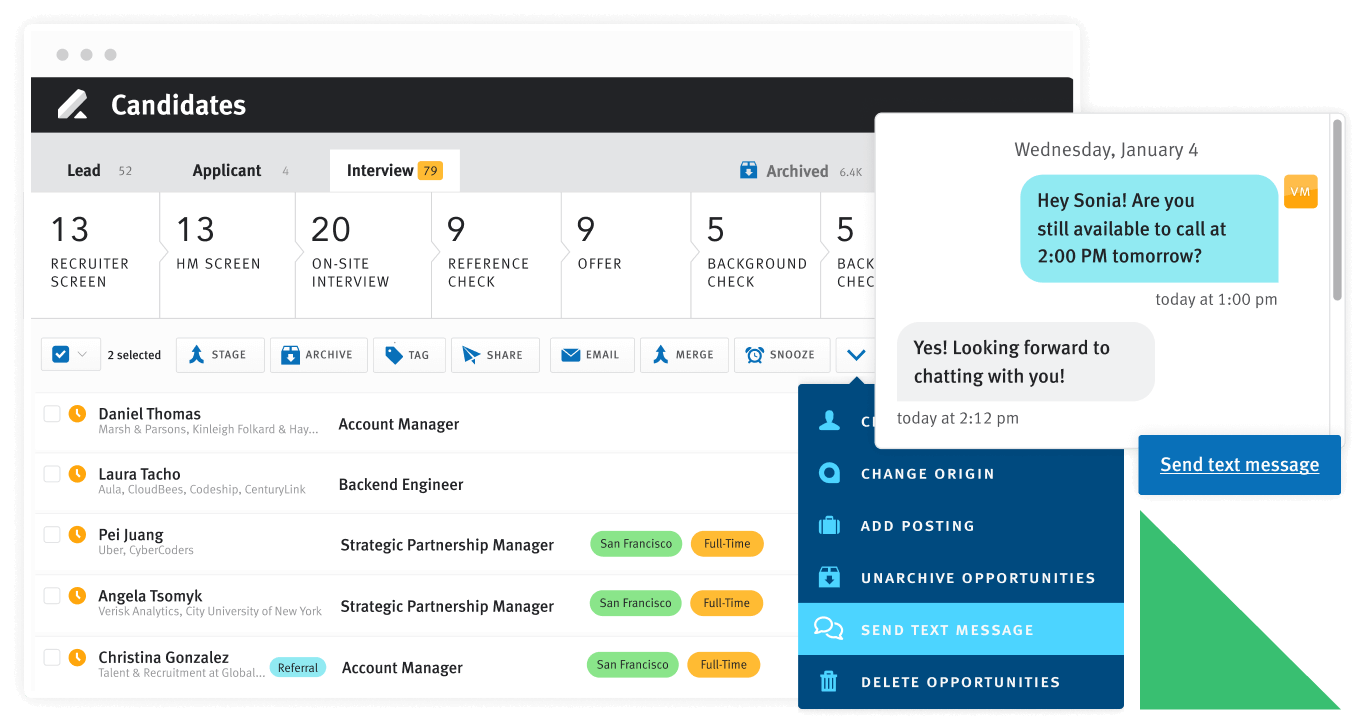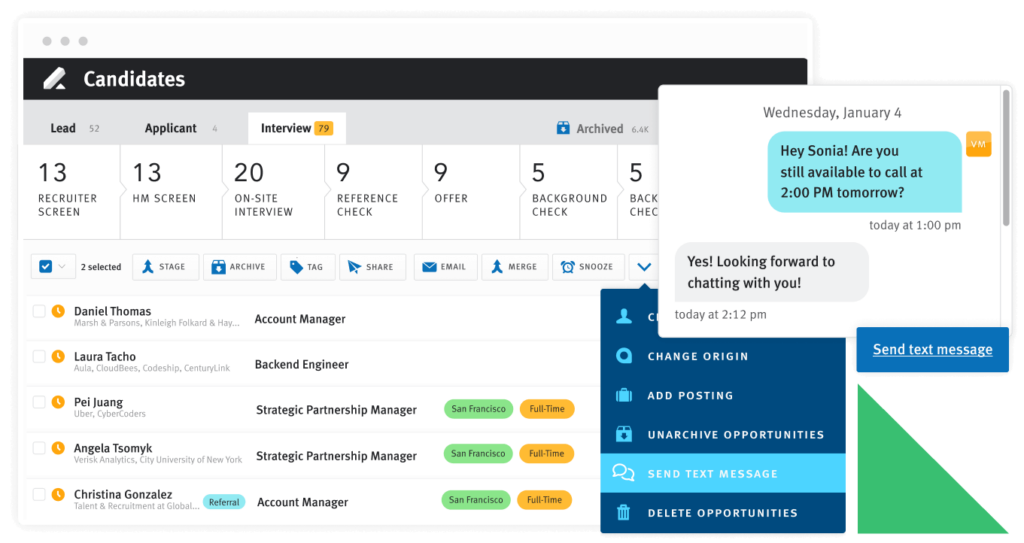 Create lasting first impressions
Keep all your candidates engaged in every step of the recruiting cycle. Provide a memorable experience that's efficient, effective, and enjoyable for every individual you connect with.
Ensure compliance with consumer communication laws
Remain TCPA-compliant and provide an enjoyable candidate experience by offering timely, scheduled messages, and opt-out capability based on their engagement preferences.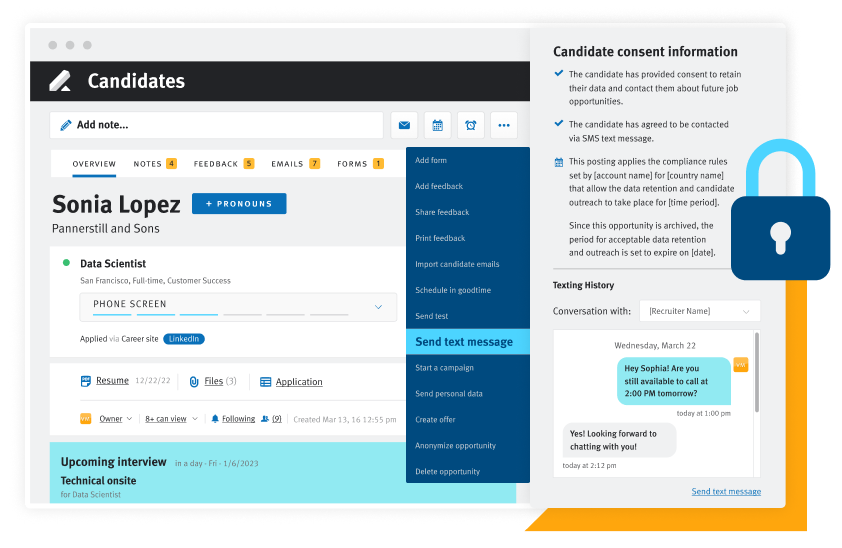 Learn what Lever can do for you
Talk with a Lever Expert today to learn more about Candidate Texting and our complete talent acquisition suite's other powerful ATS + CRM capabilities.