People are key to the growth and success of any organization.
Building a team of diverse talent that with a wide array of perspectives, ideas, and skill sets and from a variety of backgrounds is vital. That being said, it's also one of the most challenging aspects of running a business today.
Sourcing, nurturing, and hiring the right people to join your company is a pretty complex process — one that requires a team-wide effort, if you hope to attract top talent.
Oddly enough, this process isn't too dissimilar from the work your marketing team does to attract customers for your business. That's where recruitment marketing comes in.
What is recruitment marketing?
Recruitment marketing is a set of (you guessed it) marketing tactics you can use to promote both open positions and your employer brand at large to candidates.
Done well, recruitment marketing builds awareness of and visibility into your company culture. This awareness can, in turn, help you help attract high-quality candidates.
Recruitment marketing extends far beyond sourcing, though. In fact, it applies to the entire recruiting life cycle: from attracting your "target audience" (for marketers, potential customers; for your talent acquisition team, potential candidates) to engaging and nurturing that talent throughout the funnel.
Here are some best practices to abide by with hour recruitment marketing.


Start by increasing awareness of your business
While top-of-funnel candidates can be sourced from around the world, in today's job markets, most job seekers are passive. That means they are currently employed but open to new roles or opportunities.
To attract the right talent, you need to market your org not only to active job seekers, but also passive ones. This means promoting your business on career communities where passive prospects are active (e.g., LinkedIn).
This involves creating content — blog posts, social shares, videos, infographics, and the like — that helps drive awareness of your company to target candidates.
Generate interest for your brand and active roles
Once you have candidates' attention, you'll want to focus on providing these prospects with the info and insights that will increase their interest in your org.
The key to generating interest is to ensure that your recruiting team is aligned on the content you'll create, how you'll distribute it, and the frequency at which you'll produce content to nurture the interest of job seekers.
Nurture candidates into the decision-making phase
As candidates show greater interest in your org, help them make a decision about joining your team. Nurturing is a critical component of your recruitment marketing funnel.
For example, many prospects want to know about employers' DEI initiatives, sustainability commitments, benefits and perks programs, and growth and development opportunities.
Share this info in promotional brand messaging via social media (organic and paid).
Get leads to apply via job boards or your career site
The reality of recruitment is many job seekers don't end up applying for a job that once piqued their interest for many reasons. This makes it vital to make the application process for your roles as seamless as possible for them.
If you have an advanced applicant tracking system in your TA tech stack, applicants can easily fill out your applications in a matter of minutes and with just a few clicks.
Even if a candidate makes it to this stage but chooses not to apply (at least yet), don't despair. This is a great opportunity to grow your talent pool and start building relationships with talent that may join your org in the future.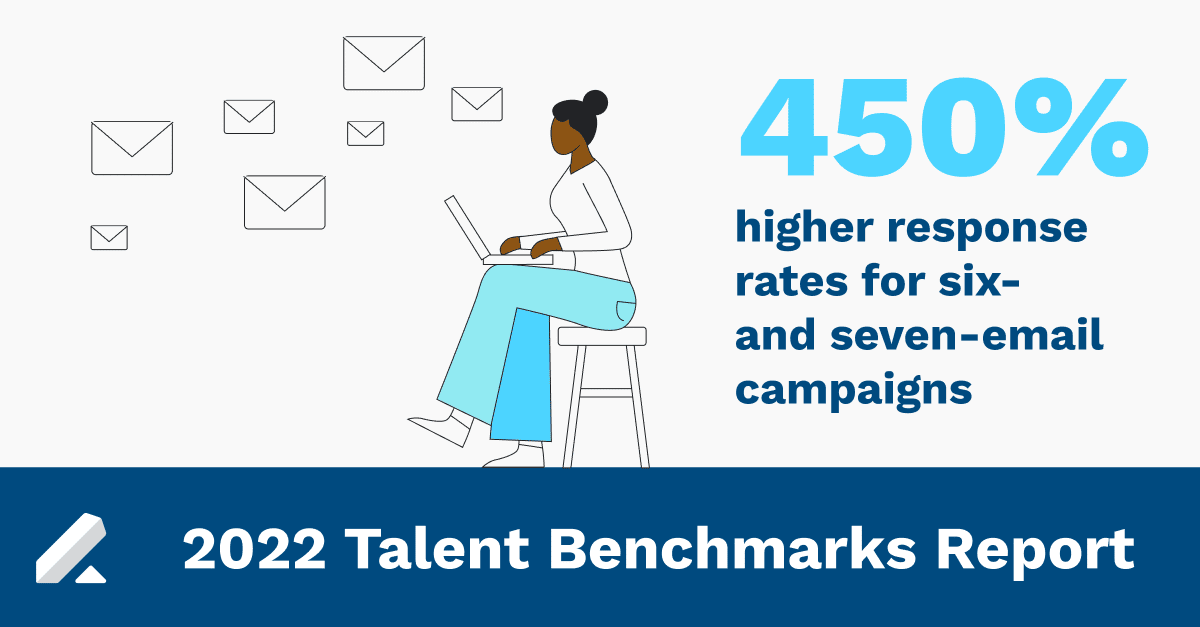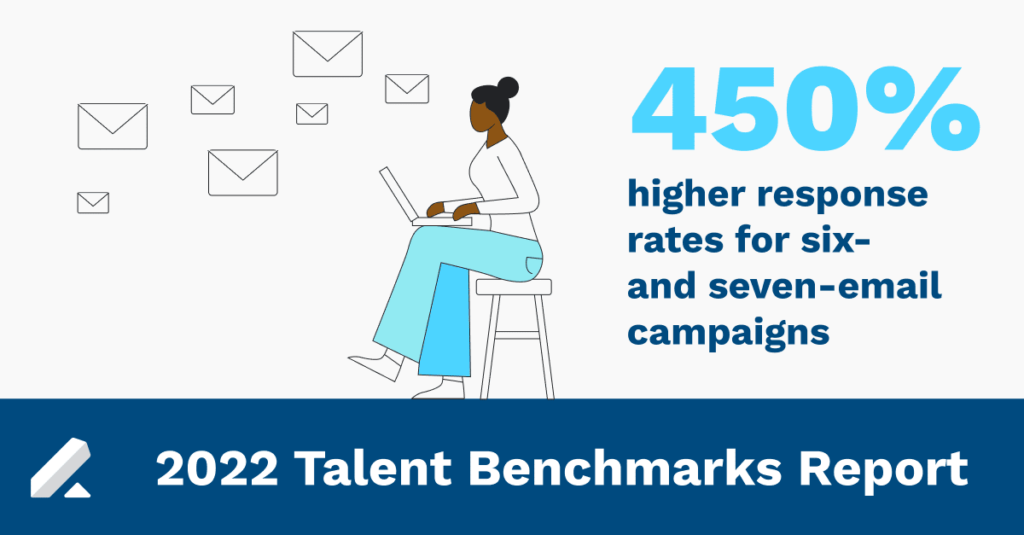 Building a recruitment marketing strategy
Prior to developing a recruitment marketing strategy, you'll need to align your team on your employer brand. That's because employer branding is necessary for marketing your org and building awareness around it.
Your employer branding comprises of your employee value proposition, company mission and values statement, and company culture — all of which must be front and center in your recruitment marketing collateral.
Once you have your employer branding in place (with the aid of HR), you can focus on developing a recruitment marketing program that helps you hire top talent.
Here's how you can get your strategy off the ground.
Set specific goals for your promotional efforts
Just as you set goals for your TA strategy, you will only be successful with your recruitment marketing efforts if you have clear and measurable objectives tied to it.
Many Lever customers set a high-level, initial goal of increasing the number of applications submitted for their open positions via recruitment marketing activities X% within a defined time period (e.g., one, three, and/or six months).
Define clear roles and responsibilities within TA
Some on your team will be charged with creating content for your recruitment marketing campaigns. Others will be responsible for analyzing data related to those campaigns.
Be sure your entire TA team is aligned on the distinct roles they play as it pertains to your recruitment marketing so you can continually make progress with it (and avoid providing a bad candidate experience due to potential inaction on submitted applications from prospects).


Determine how you can best reach candidates
You also need to ID the right channels to leverage for your recruitment marketing.
For example, there are platforms that exist to help TA teams market roles to diverse candidate pools, while others are hyper-specific to job types (think developers or software engineers).
Whatever demographics you're looking to target, knowing the best channels to use will help your teams quickly reach diverse, qualified talent who may not want to apply today, but will know you're hiring and interested in them.
Identify resources and capacity for your strategy
Whether you're a 20-person recruiting team or a two-person talent org, resources are likely limited (as they are for many recruiters in today's business climate).
That means you may need to do more with less recruitment marketing-wise.
Start slow and steady with your marketing (e.g., test brand and role-centric messaging on a few proven channels). Then, work your way up to more frequent and varied content development and social media management.
Create a calendar to track marketing activities
Content is going to be your best friend when working on recruitment marketing. But how, when, why, and where you work on content will largely determine how successful your candidate engagement efforts really are.
That's where an editorial calendar can help.
Content marketers create calendars that list the types and formats of content they plan to develop, timelines for content, personas (i.e., who the content is geared toward), and how/where they'll distribute it. Do the same for your recruitment-oriented content.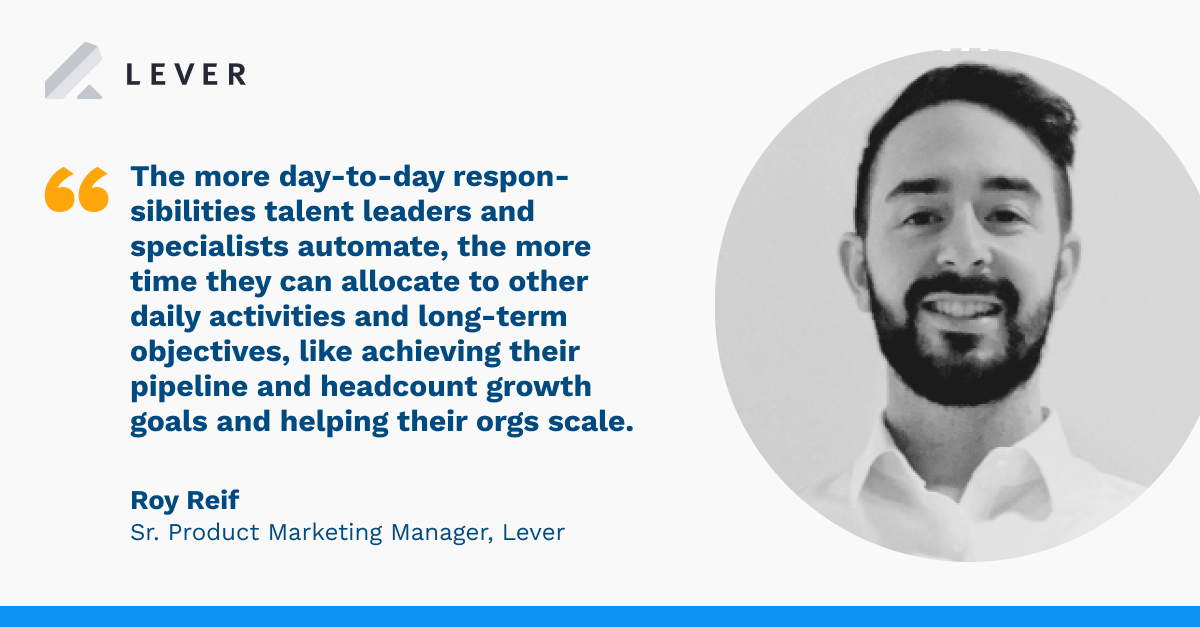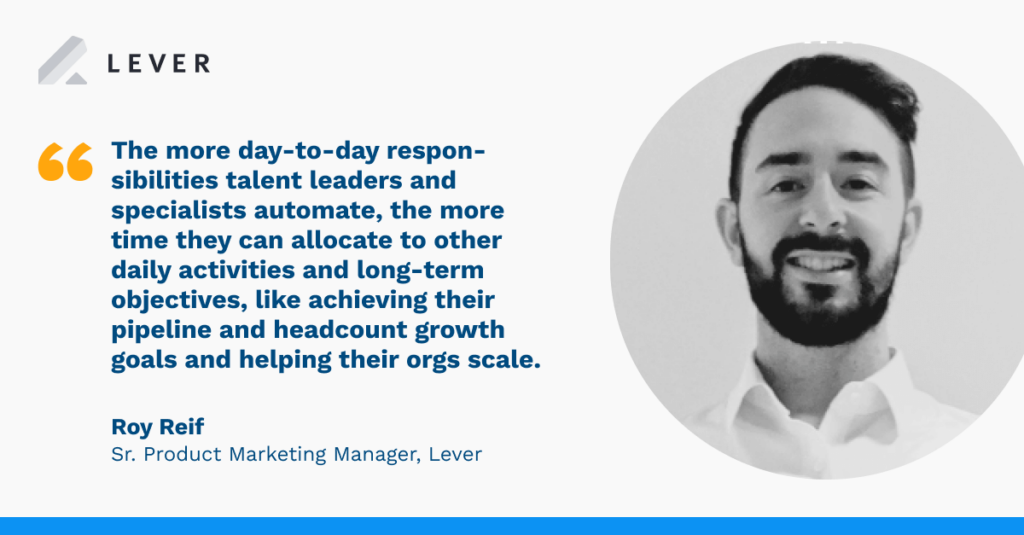 4 helpful recruitment marketing ideas
You know recruitment marketing entails and how to kickstart your strategy. Now, let's explore five ways you can use this approach to attract premier prospects.
1) Leverage organic and paid advertising
Social media is a large part of virtually every org's employer branding strategy. But, using it to market your roles and company culture presents a unique challenge.
That's because not all social platforms are suited for recruitment marketing, and it's critical to know where your target candidates are spending their time.
For example, LinkedIn Recruiter may be a highly effective paid recruitment marketing channel that enables you and your team to target Millennials candidates who are essentially the primary user base of the platform today.
On the other hand, posting organically via Instagram (including Stories) could be your path to connect with and convert more Gen Z candidates who maybe aren't on LinkedIn (or at least using it as often as older workers).
2) Take advantage of your owned channels
One of your greatest resources for recruitment marketing is your website (e.g., careers page, about us page, blog). These "owned" elements of your site are perfect for promoting both your employer branding and content that sparks awareness of your brand among candidates.
Don't be afraid to ask your marketing team for help in creating web pages or sections of your company site where you can promote brand and culture content (and even help with writing job descriptions that are compelling) to help you better attract candidates.


3) Develop internal subject matter experts
Your org's online profiles on job boards, career communities, and social media can help you get in front of top-tier talent. That said, internal subject matter experts (SMEs) can also help bolster your company's reputation through sharing brand content and market open roles across your business.
You can develop internal SMEs by supporting leaders and other colleagues in creating thought leadership content and positioning these individuals as experts in their respective roles and fields by liking and promoting their shares.
4) Use newsletters to attract and engage leads
Contrary to popular belief, email isn't dead. What's more, this medium isn't just relegated to your marketing colleagues. Your TA team can also use email to engage and nurture passive candidates through dedicated newsletters.
As you build relationships with candidates, stay in touch with them so you can stay top of mind with them. The next time they actively seek new work, your brand has a better chance of standing out from competing employers.
Communicate business updates, new executives you hire, events you're hosting/attending, and — of course — the latest open roles to keep candidates engaged and interested.
Learn how you can accelerate your recruitment marketing strategy and better convert high-quality candidates with our complete ATS + CRM. Talk with our team today.