To help you and your talent acquisition team provide a consistently positive recruitment experience for candidates you engage and interview, we asked a dozen-plus recruiting and HR leaders to share their candidate relationship management tactics and techniques.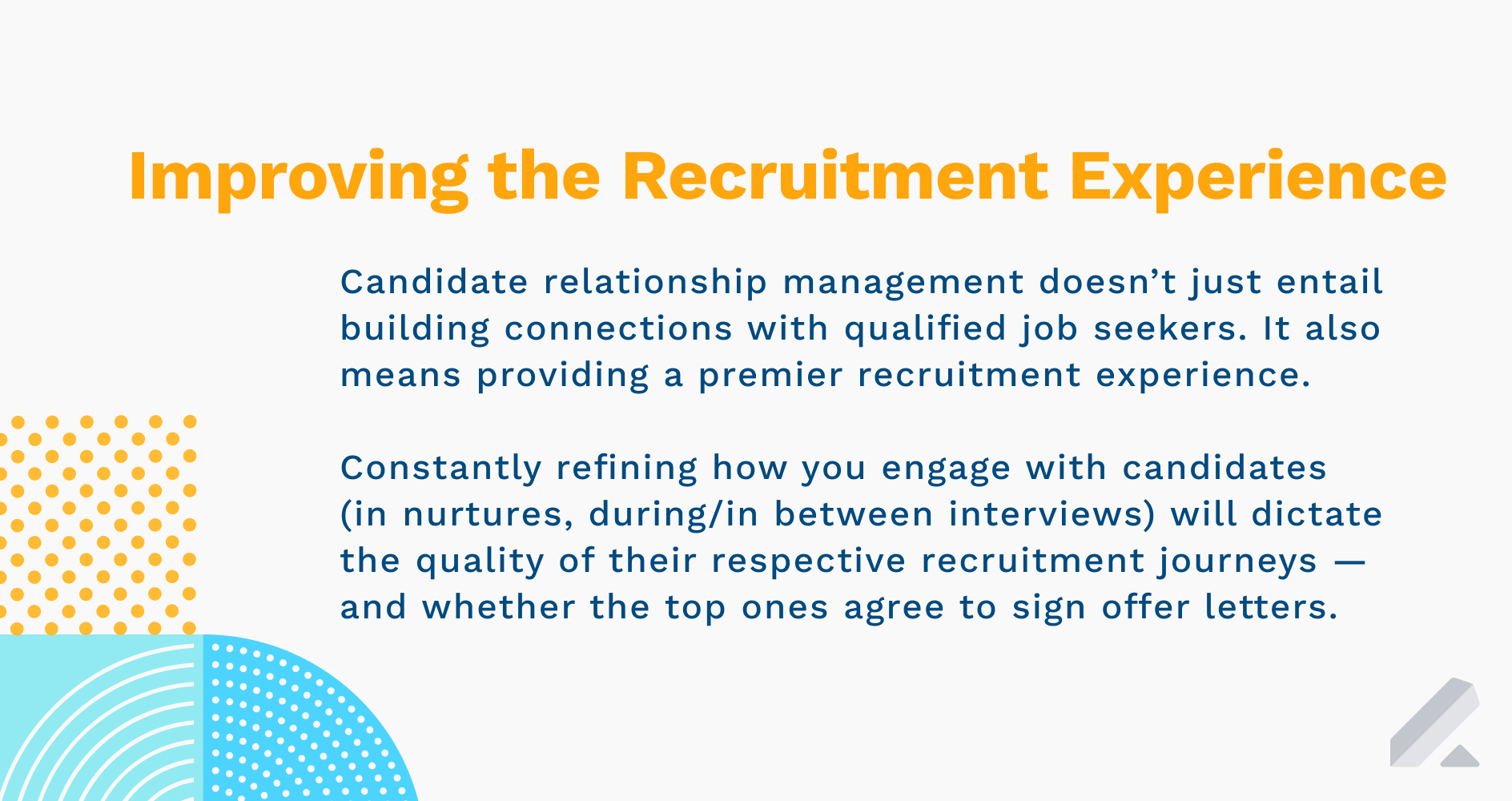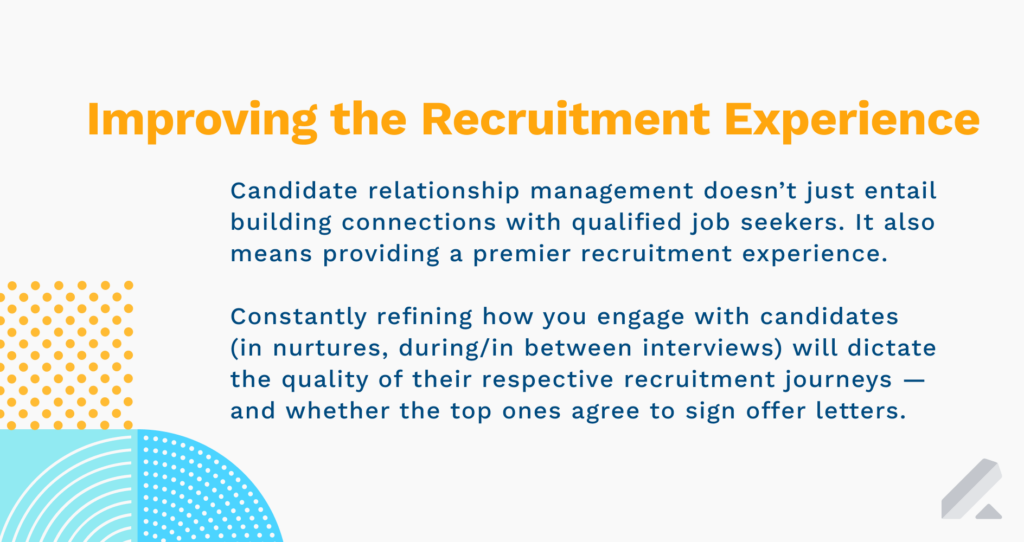 Create transparent job ads
Noah Warder, Head of People, Guusto
If you want to attract top talent from a diverse pool of applicants, consider creating a transparent job ad that clearly communicates the expectations, salary, and hiring process.
This will help candidates understand exactly what they're applying for and what they can expect if they're selected for the position (e.g., specific projects they'll own and undertake).
Our company believes in transparency and fairness when it comes to hiring. That's why we created a job ad that clearly outlines expectations for candidates during the hiring process. We note who they'll meet at each stage, interview duration, and the focus of each conversation.
Focus on practical application interviews
Max Wesman, Chief Operating Officer, GoodHire
A great way to make the candidate recruitment experience more engaging, positive, and fairer for potential employees is by making the interview process based on practical application.
This allows job seekers to engage in the hiring process by taking the lead (rather than being on the "receiving end"), and get the opportunity to really show their skills. It also helps in firm decision-making, as it shows who performs certain tasks well and, thus, could be a good fit.
Recognize and reward employee referrals
Brett Ungashick, CEO and CHRO, OutSail
We've made it a habit of recognizing colleagues who are referring great candidates to our open roles. In our All Hands meetings, we have a spotlight to talk about new team members and, if any new hires were referred by current employees, give that employee a shoutout and reward.


Align roles with candidate skills
Tracey Beveridge, HR Director, Personnel Checks
One approach you can take (which we've seen work very well) is to outline how a given role can fit in relation to the existing specific skills of a particular candidate.
Not only does this show that a certain role is right for them based on their experience, but it also provides a confidence boost, as it exhibits the recruiter has already taken the time to look at how a role can align based on existing experience, and not just future role requirements.
Organize meet-ups and Q&A sessions
Piotrek Sosnowski, Chief People and Culture Officer, Life And My Finances
I have found that organizing a meet-up and Q&A session with candidates is a powerful strategy to improve the recruitment experience and make it a bit more fun and informative for everyone.
It allows candidates to immerse themselves in the org's culture and values by interacting with current team members and gaining insights into the working environment and team dynamics.
It also enables candidates to ask questions directly, fostering transparency and open communication while helping them make informed decisions. Furthermore, this strategy means the candidates can create a personal connection with potential colleagues.
Prioritize soft skills and personality
Rob Reeves, CEO and President, Redfish Technology
Sometimes, in the tech industry, companies make the mistake of undervaluing soft skills. The stereotype of the lonely coder is alive and well.
But, I always save time in the interview process to let applicants share aspects of their personalities. It's a holistic approach to recruiting that serves me and my clients well. When applicants are invited to display their soft skills, they tend to loosen up.
So, go beyond the resume. Not only does this make the process more enjoyable for weary job seekers, it also allows me to evaluate factors like cultural fit and communication style.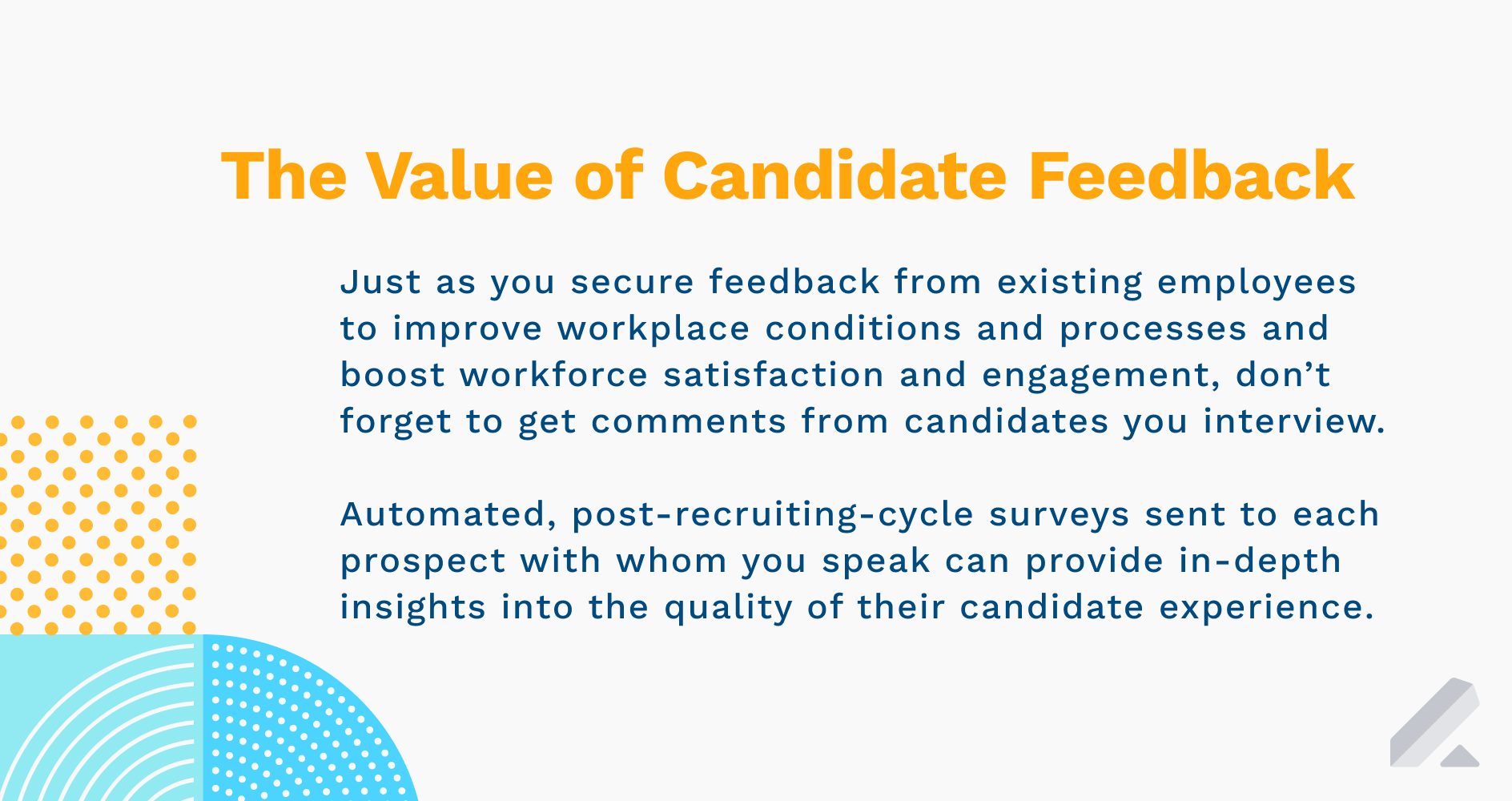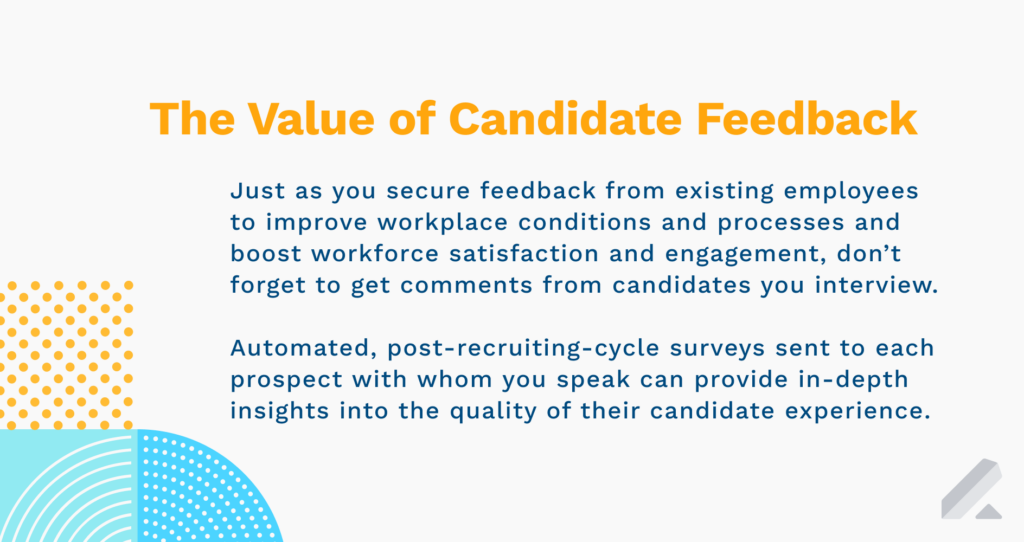 Ensure strong candidate communication
Pallavi Goyal, AGM-BD and Ops, SilverPeople
As a recruitment leader, I prioritized enhancing the recruitment experience by implementing personalized communication strategies. We made it a point to provide timely and transparent updates, ensuring that candidates felt valued and appreciated for their efforts.
Constructive feedback and guidance were consistently offered throughout the hiring process to candidates we engaged, emphasizing the worth we placed on each one.
To further engage applicants, we integrated interactive elements like video interviews and virtual tours, granting them insights into our vibrant company culture.
These initiatives not only fostered better engagement with job seekers, but they also showcased our dedication to delivering a meaningful and positive candidate journey.
Simplify the hiring process top to bottom
Companies with convoluted hiring processes often drive away job candidates without even realizing it. And the most common culprit of this is redundant requests.
For instance, asking an applicant to both upload their resume and then outline their work experience and education is a waste of time for everyone involved.
Test your hiring "system" regularly to ensure you're not driving away candidates with this kind of redundant request. Sourcing sites have unique formats, so run a sample application every time you post your job ad in a new location to ensure applying is quick and easy.


Share crucial job details and specs upfront
Anjela Mangrum, President, Mangrum Career Solutions
From my years in the recruiting industry, I've noticed it's a common practice for recruiters to contact candidates about a job without being ready to reveal the complete details. Many recruiters go as far as refusing to name the company they're hiring for.
Other talent specialists interview a bunch of applicants, then find out about certain mandatory requirements for the position that make those candidates ineligible.
Still, others refuse to disclose the salary range and benefits and wait until the second interview or final offer, only to find out they can't afford the individuals they shortlisted.
Since professionals have their own criteria for accepting job offers, such practices often end up frustrating and disengaging them, besides being a huge waste of time for both parties.
This is why I make sure to disclose crucial job details in the initial stages of recruitment for a more engaging candidate experience and a smooth hiring process overall.
Incorporate interview assignments
Jarir Mallah, Human Resources Manager, Ling App
My team is focused on hiring candidates that have the proven skills for the role. In order to make the recruitment process smoother for us and the hiring process more engaging for candidates, we use job interview assignments. These benefit both parties.
Applicants get feedback on their efforts and having a new piece to add to their portfolios. Human resources saves time by actually seeing what a candidate is capable of.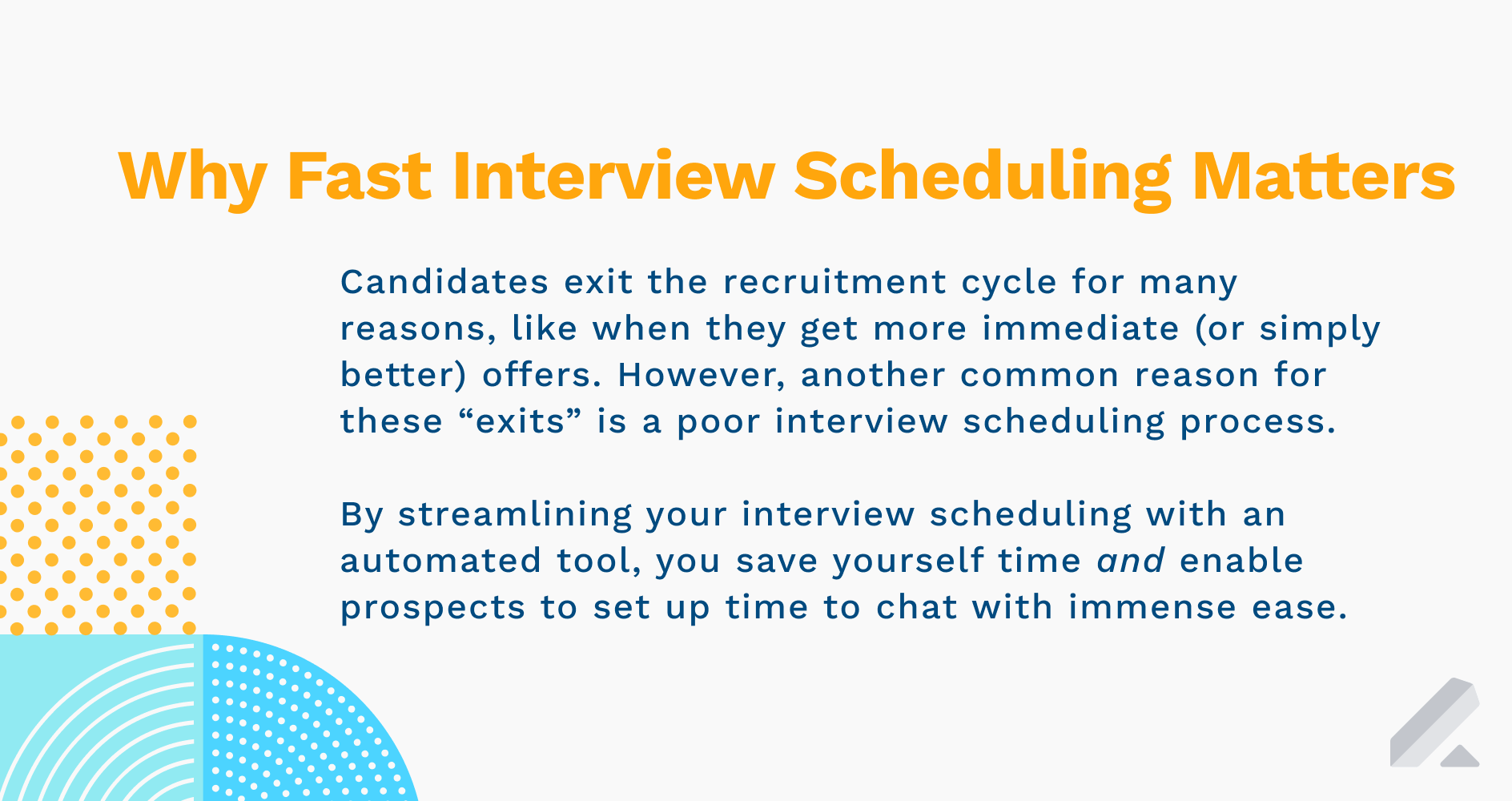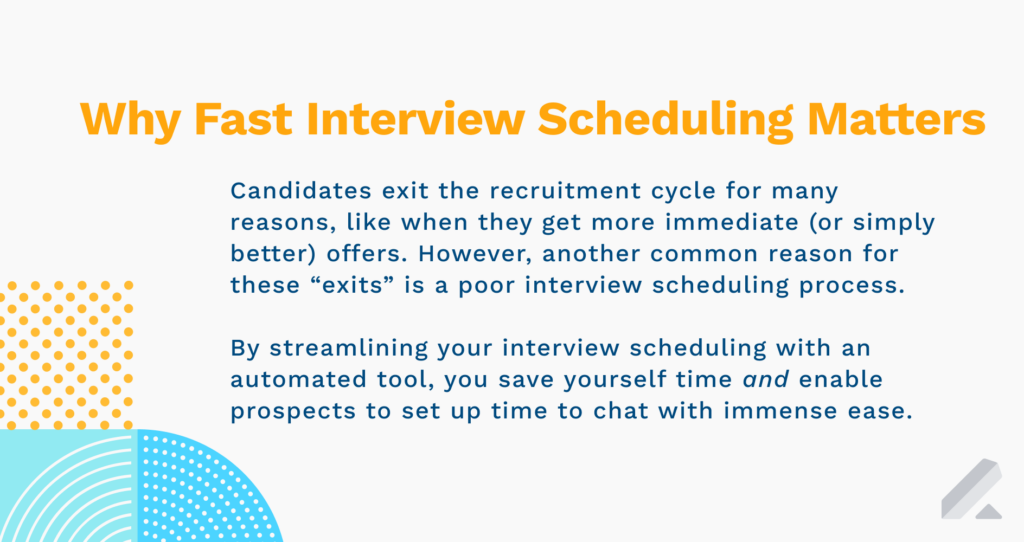 Optimize for a seamless candidate journey
Matt Charney, Talent Acquisition Practice Leader, HR.com
Candidate experience isn't a software feature or HR tech functionality. Improving it means looking critically at your hiring process, instead of at your recruitment platform.
Recruiters should review every point in the hiring process — from automated outreach, to personalized phone screens, from completing an application to finalizing an offer, where there is some form of interaction with candidates.
This should look like what marketers call a "journey map."
It creates a visual of the process candidates have to go through, and identifying every opportunity recruiters can influence outcomes or facilitate engagement while simultaneously looking for steps or touchpoints that can be eliminated or streamlined.
Tailor questions to candidates' experience
Wendy Makinson, HR Manager, Joloda Hydraroll
A seemingly simple approach you can take is to actually look at the per-organization experience of the candidate and ask interview questions in relation to tasks performed at a given role, with the view of outlining how that experience can align with their daily tasks in a role in your org.
This not only shows the candidate that you've taken the time to look at their experience, but you've also gone that one step further and shown how that experience can fit into your current role (particularly for candidates you're confident have the relevant experience for the role).


Practice thoughtful listening on the job
Benjamin Farber, President, Bristol Associates, Inc.
It's obviously vital to have open and timely communication with candidates. On your end, responding to their questions and keeping them in the loop regarding important info they would need to know from the client helps keep job seekers engaged throughout the process.
Thoughtful listening allows candidates to have the space to share what is important to them in their career, family, and personal life. It creates a smoother process for all parties involved.
Emphasize honesty and expectation-setting
Chris Hoyt, CEO, CareerXroads
Increasingly, transparency is becoming the linchpin in delivering a positive recruitment journey and strengthening a company's internal and external reputation.
This could be as straightforward as communicating with candidates the expected number of interview rounds, their formats, and projected timelines. It can also be as nuanced as offering precise salary brackets for a given role.
Establishing forthright, starkly honest objectives and expectations with candidates underscores this commitment that ripples into everything we do as talent acquisition leaders.
Learn how Lever customers provide a consistently high-quality recruitment experience to candidates they engage using our complete ATS + CRM solution for growing talent teams.