Inbound and outbound recruiting go hand in hand for talent acquisition teams today:
Neither technique is the "right" one to use.
Rather, it's essential your recruiting org utilize both to attract candidates, enhance your hiring strategy, and — at the end of the day — help your business meet its long-term growth goals.
That said, it's worth routinely refining your outbound recruiting strategies to ensure you and other talent specialists on your team are able to easily search for and contact candidates who match the specs for open positions.
That means looking for new digital and real-world places to find talent, examining "alternative" avenues for sourcing various types of candidates, and revisiting your recruitment efforts on currently utilized channels.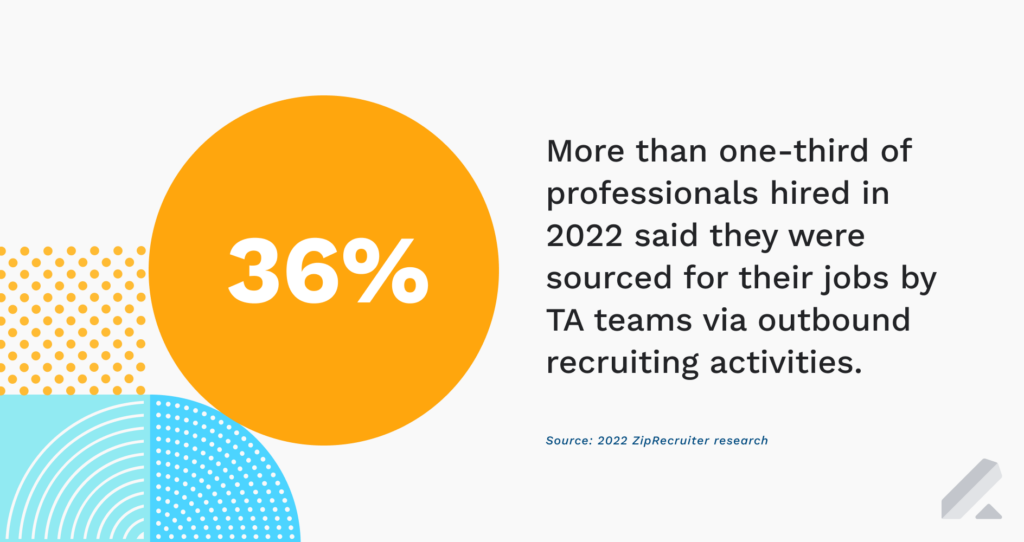 6 outbound recruiting channels worth trying
Your recruitment marketing team owns and optimizes your inbound recruitment strategies.
While they tinker with targeted job ads and listings, you and other recruiters can focus on proactive outreach on the below channels recommended by leading HR and TA experts.
1) Leverage employee referrals from your workforce
Referrals consistently yield high-quality talent. This success stems from the simple fact that employees tend to refer individuals who mirror their own skills, values, and work ethic.
From what I've seen, candidates sourced this way have higher retention rates.
This is likely because they already have a trusted connection in the org, aiding their integration and satisfaction. Further, from a cost perspective, this channel is a standout.
We typically offer a one-time referral bonus to our employees who refer talent that stays, which is a lot more cost-effective than investing in (often costly) job ads for months.
2) Rethink your outreach approach on LinkedIn
In my experience, I consider LinkedIn as one of the top outbound recruiting channels that consistently yields high-quality candidates. Its expansive network of pros spanning industries makes it an invaluable resource.
(Especially compared to other job-centric social media platforms.)
The detailed info provided on LinkedIn profiles offers deep talent insights into a candidate's career history, skills, and interests. Coupled with LinkedIn's advanced search and filtering capabilities, it allows for more accurate matching of candidates to job requirements.
This, in turn, leads to a higher success rate in sourcing and engaging top-tier talent.


3) Industry-specific events to find passionate pros
Attending industry-specific events allows us to connect directly with passive job seekers who are not actively searching, but nonetheless have relevant expertise and skills.
Unlike traditional job boards, where candidates often apply without a deep understanding of the role, those attending conferences and workshops are actively engaged in their field.
From my vantage point, this shows a genuine passion for what they do.
This common example provides an opportunity to engage in meaningful conversations with potential candidates and assess their knowledge, experience, and cultural fit more accurately.
Since these "passives" have invested time and money to attend such events, they exhibit a level of commitment and proactiveness that can translate into dedication in the workplace.
4) Find high-quality contract workers over on Upwork
In my book, Upwork yields the best talents. No fail. This is because the standards are high for both employers and job applicants. Upwork has a thorough vetting system to ensure the quality of transactions. This weeds out poor scammers and phishers.
I find it easier to make hires on Upwork because Upwork profiles are more detailed compared to other freelancing outbound recruiting channels.
There's a culture of putting effort into one's profile so that employers can make accurate assessments based on a freelancer's work experience, portfolio samples, client reviews, and ratings.
This transparency helps me assess a candidate's capabilities and track record before engaging them, which ensures a higher likelihood of finding quality talent.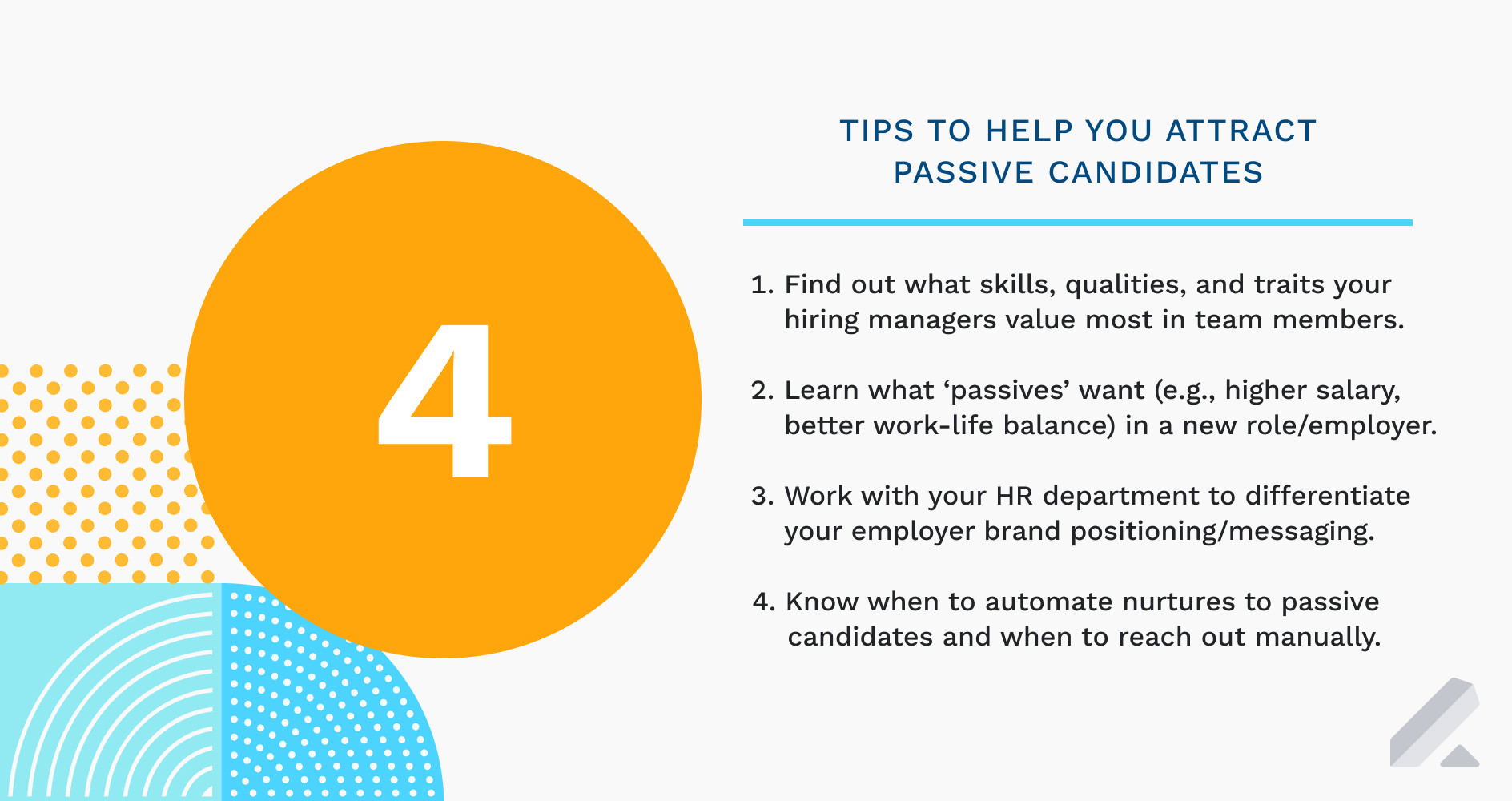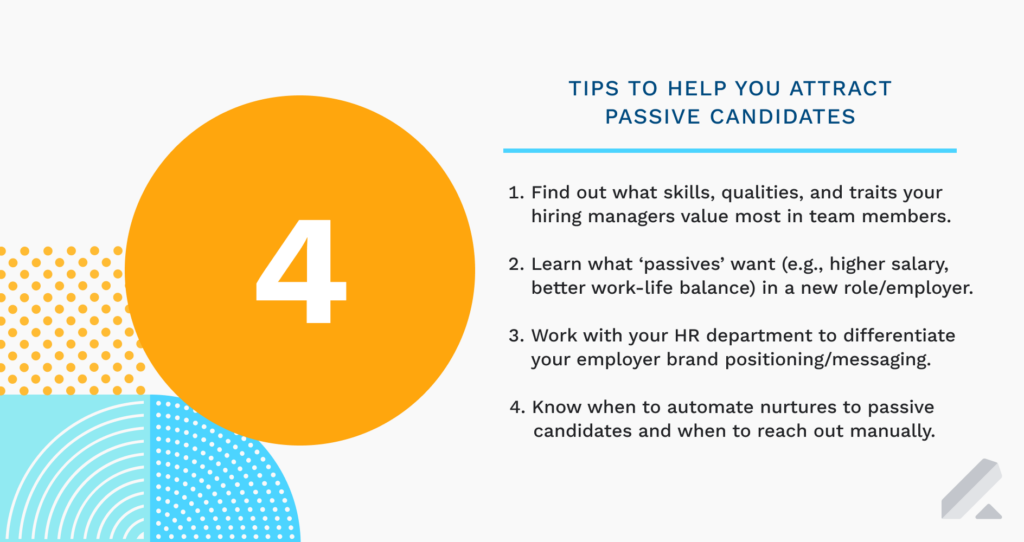 5) Discover the top niche tech pros on GitHub
With the current workforce shortage in tech, sourcing high-quality tech pros can seem impossible. While traditional platforms like LinkedIn can bring in quality leads, I prefer GitHub.
All you have to do is sign up for a free GitHub account. Then, you can search through thousands of tech talent and filter them by qualification, experience, and areas of expertise.
You can also see past projects someone uploaded to GitHub by scrolling through their profile.
6) Turn to TikTok to see if you can identify quality leads
One of the biggest advantages of using TikTok for outbound recruiting is that you can search by industry, see the videos, tips, and knowledge that candidates have, and how they manage to share it with their audience and make the best use out of it.
This is especially useful for social media marketing, tech, and design industries, as it's quite easy to track and hone in on specific talents that are good quality candidates.
Learn how LeverTRM can accelerate and amplify your proactive outbound recruiting efforts.