The quest to find qualified candidates is never-ending for talent teams. The good news is they don't have to find good-fit prospects on job boards to engage for open positions on their own. That's because these recruiting teams can secure employee referrals from their workforce.
In short, getting a substantial number of referrals from colleagues each month makes recruiters' lives a lot easier today.
By having high-quality candidates "submitted" to them with consistency, recruiters don't have to proactively identify passive candidates they deem strong fits for job openings.
Given the employee retention rate for referred employees is historically higher than that of non-referred workers, it only makes sense for talent acquisition and human resources teams to incorporate referrals in their recruiting strategies and employer branding efforts.
The question for your org now: How can you get more candidate referrals and, in turn, ensure you hire individuals who contribute both to your company culture and business growth?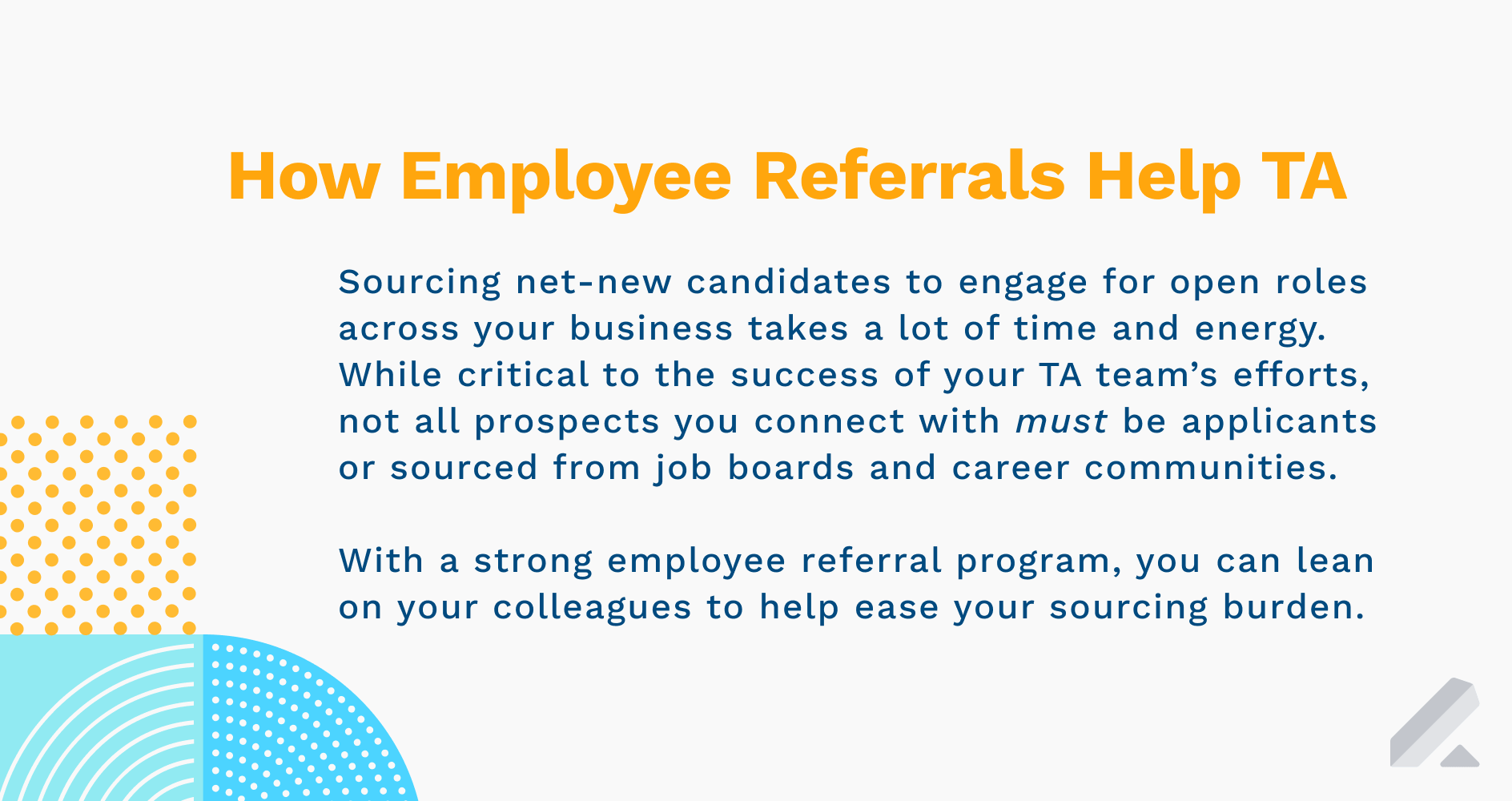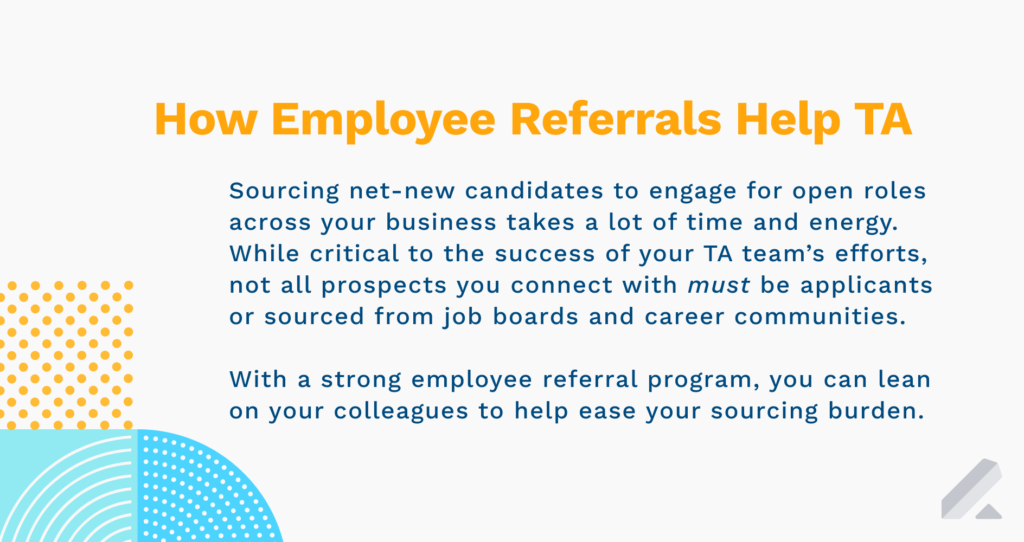 Expert tips to get more employee referrals
Having a sustainable pipeline of new leads from employees isn't helpful only with high-volume hiring needs. It can also support your TA team during a downturn, so you aren't the sole generator of net new leads.
Here's how you can work with people managers and HR specialists to empower your existing employee base to share referrals for open and upcoming roles and ease your sourcing strategy.
Tap into ERGs for more diverse referrals
Employee referral programs are effective and convenient but could contribute to a lack of diversity if employees keep referring candidates from the same background.
A win-win situation could include tapping into employee resource groups (ERGs) to help attract a diverse talent pool while benefiting from employee referrals.
Working with ERGs on employee referrals can't be an afterthought. We recommend embedding them in all parts of employee referral programs to drive lasting results:
Setting goals around referrals
Determine how our employee referral programs can help them achieve their goals. For example, you can work with your Women's ERGs to set specific goals around hiring female talent for senior leadership roles.
This approach would support the ERG's and the TA team's related goals by increasing leadership diversity and decreasing the cost per hire, given the shorter time to hire for referrals translates to lower hiring costs.
Analyzing your hiring pipeline
Look at how underrepresented groups are moving through your hiring funnel and where there's room to improve. Your ERGs can offer specific feedback on when and how to get them involved in your recruiting process.
For example, you and your talent team can work with them to develop inclusive role descriptions and job listings that would, in turn, help them attract diverse talent easily.
Offering rewards and recognition
Some organizations interpret the work of ERG members as passion projects that don't justify incentives and rewards. Financial and other incentives that boost the referral bonus for diverse candidates can motivate members of ERGs to support ambitious diversity hiring goals.


Avoid an employee referral "black hole"
Some TA teams keep the referred applicants in the same queue as the rest of the applications, and some process them separately. In any case, keeping both parties posted on the application status is critical.
Otherwise, your company may lose on two fronts:
1) You may lose out on a good candidate by not contacting them in quick and efficient manner and risk losing the trust of the referrer.
2) You may also lose organizational momentum, so to speak, around referrals, if other employees feel the referral process is "hit-or-miss."
Keeping referrers in the loop has an additional benefit in competitive markets and roles.
You can differentiate your company's opportunity by gaining insights into a candidate's perspective and questions through their referrer.
Some additional communication tips to support your referral program include:
Keeping communication open and timely. Notify the candidate and the employee within the first week of receiving the referral and throughout the process, especially when there is a status update.
Offering relevant insights to the referrer. Submitting an employee referral takes time and energy. Thus, members of your workforce who source for you deserve feedback about the strengths and weaknesses of their candidates.
Fast-tracking qualified referred candidates. That is, those who fit the bill in terms of job and impact specifications through the hiring process. Just be sure to evaluate them on the same criteria as non-referred candidates. The speed and urgency signal the value you place on referred candidates.
Work with both HR leaders and people managers
Employee referrals are most effective when they provide a consistent source of candidates, especially for hard-to-find skills. You can't make the most of your referral programs, if you only accept them when you are in hiring mode.
Build flexibility into your headcount planning and communicate those plans with HR, people managers, and other employees so they stay on constant alert for talent.
By combining the benefits of flexible headcount planning and employee referral, you can build momentum for potential future roles without allocating significant TA resources.
Getting those referrals in is the first step, but it's not the end game. You want to stay top of mind with those leads so they are ready to re-engage with you once you have a new opening.
Lever's Advanced Nurture automates personalized outreach at scale. It helps talent teams develop candidate relationships that convert, while saving time, and money.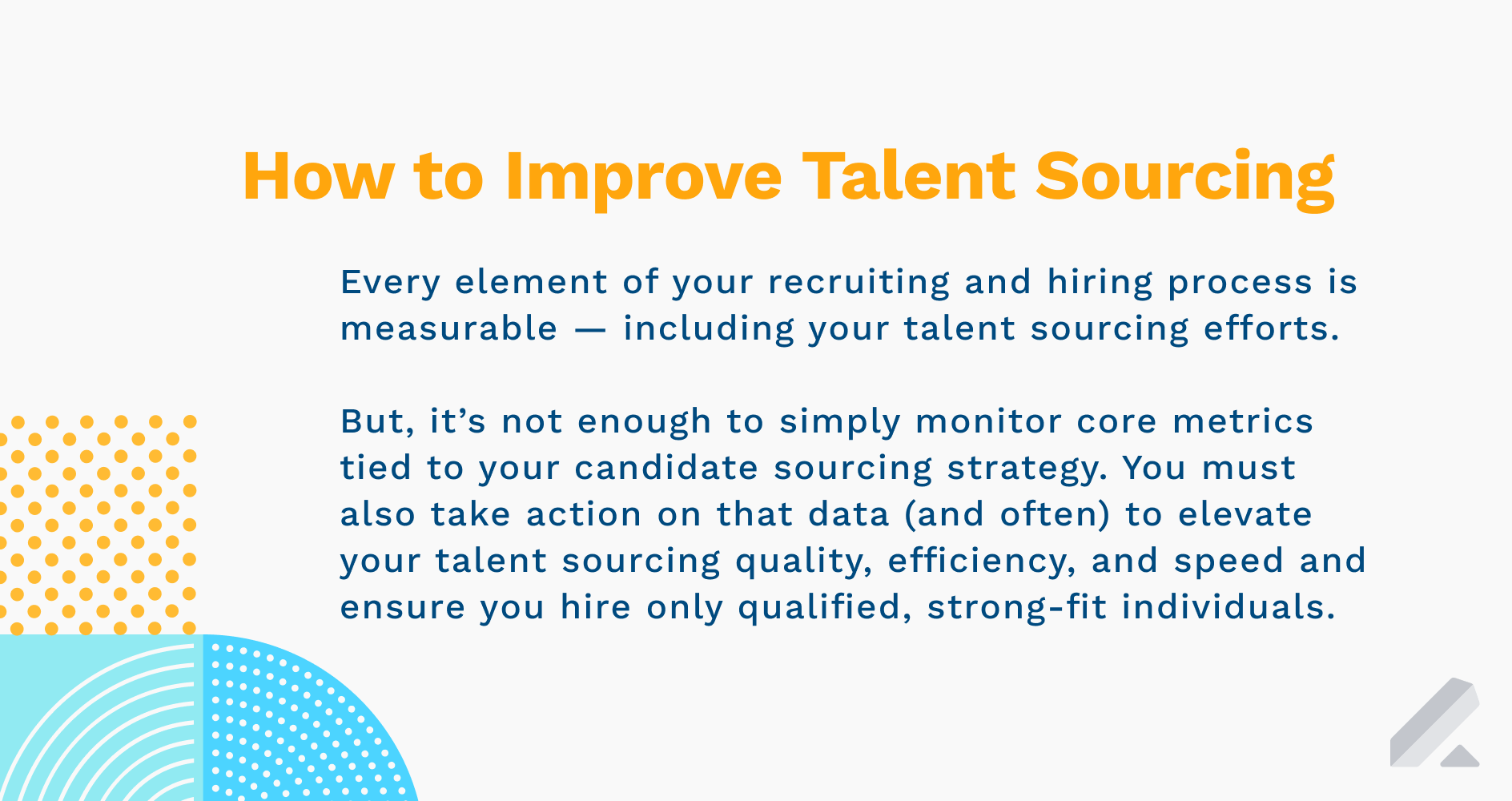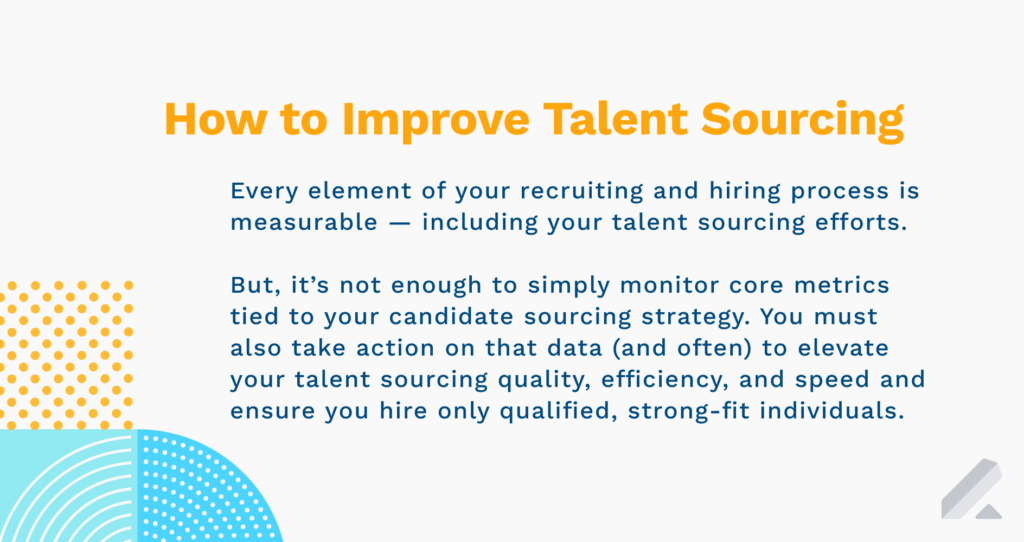 Leverage tech to streamline the referral process
Running an effective employee referral program is a complicated task. Running those complex tasks through manual processes is time-consuming and prone to human errors.
Using the right technology can help you activate employee networks and create an automated employee referral program that is easy for employees to use and for you to manage.
Lever offers integrations with top employee referral solutions, helping you automate rewards and incentives and increase transparency for employees and recruiters.
One example is Boon, an intelligent referral hiring platform that works with your existing recruiting infrastructure to help implement an automated referral program.
The Boon-Lever integration allows you to connect your Lever jobs to Boon's referral platform and network. From here, you can automatically track, engage, manage and reward candidates and referral providers throughout the hiring process.
Talk with a Lever representative today to learn how your talent acquisition team can better engage applicants, sourced candidates, and referred leads with our ATS + CRM solution.