Ebook
How to Adjust Your Recruiting In Times of Uncertainty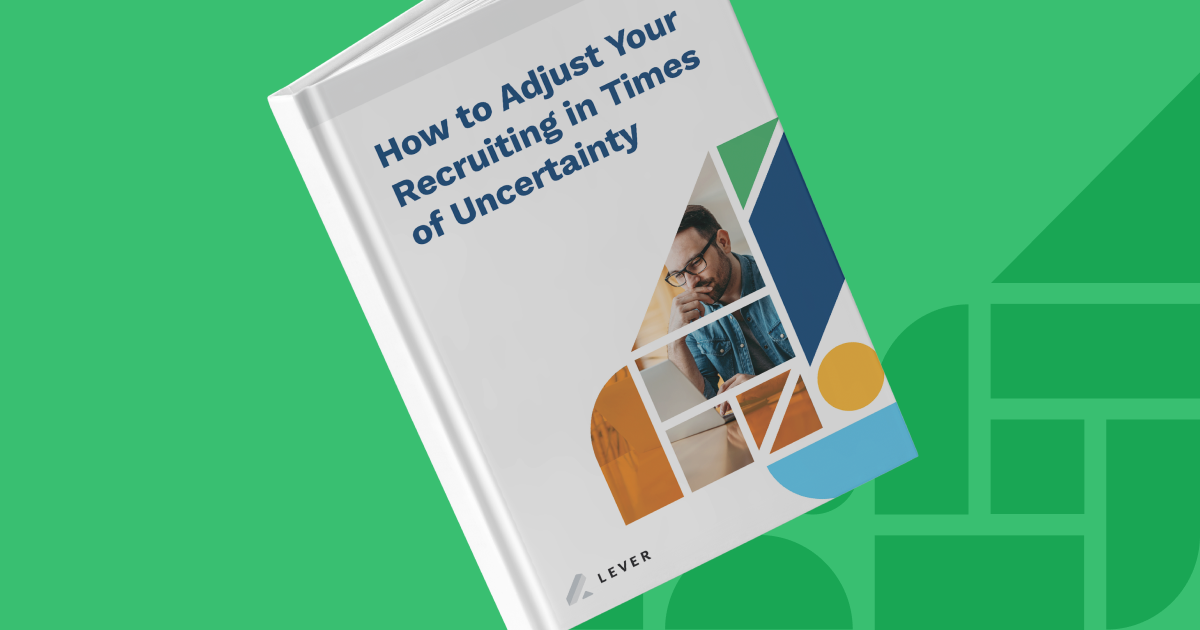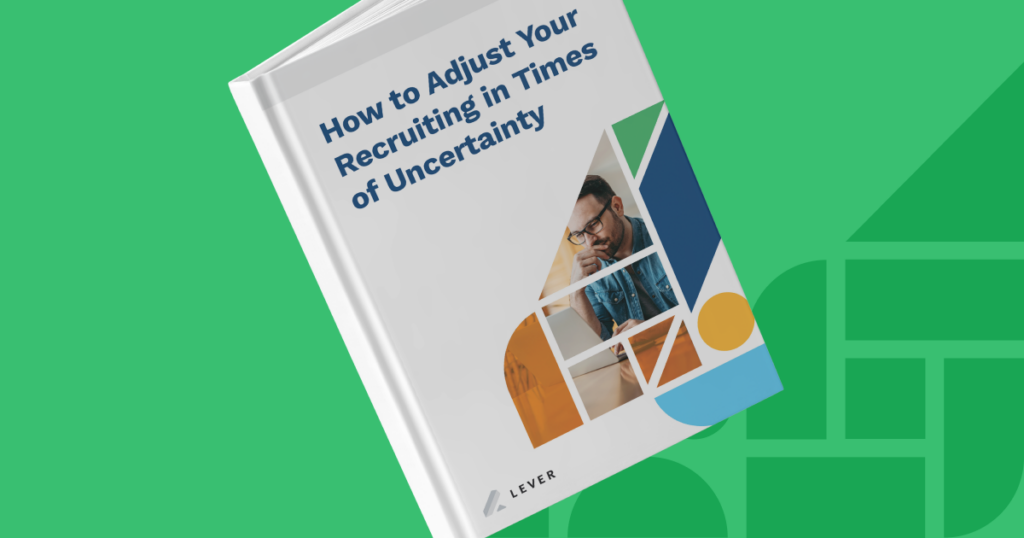 Negative internal factors (e.g., revenue decline) and external factors (e.g., economic downturn) affect how companies adjust their business goals and plans.
Whether it's worsening conditions within your org or "outside" changes out of your control, adverse circumstances always impact talent acquisition.
Simply put, recruiting and hiring amid uncertain and disruptive periods aren't usually high priorities for businesses simply trying to weather the storm. Because of this, TA leaders must keep their teams busy with non-recruiting tasks and prepare recruiters for when hiring will (eventually) pick up again.
In our special guide for talent acquisition leaders at large and scaling businesses, "How to Adjust Your Recruiting In Times of Uncertainty," you'll learn how to:
Liaise with your executive staff who ultimately decide on what changes to make with workforce planning to understand the new hiring direction
Share this news with recruiters, coordinators and operations managers to ensure they fully grasp how these modifications affect their day-to-day
Develop a lengthy list of non-TA tasks and responsibilities (e.g., database cleanup) each member of your team can take on while hiring is on hold
Address any talent team members' concerns during this "down" period and ensure mental wellness resources are available to them amid difficult times
Download your copy of our in-depth eBook today, and use the insights and advice featured to adjust your talent acquisition efforts accordingly and keep your entire recruiting staff focused and productive until "normalcy" returns.