Webinar
Crafting Employee Experiences to Make Employees Stay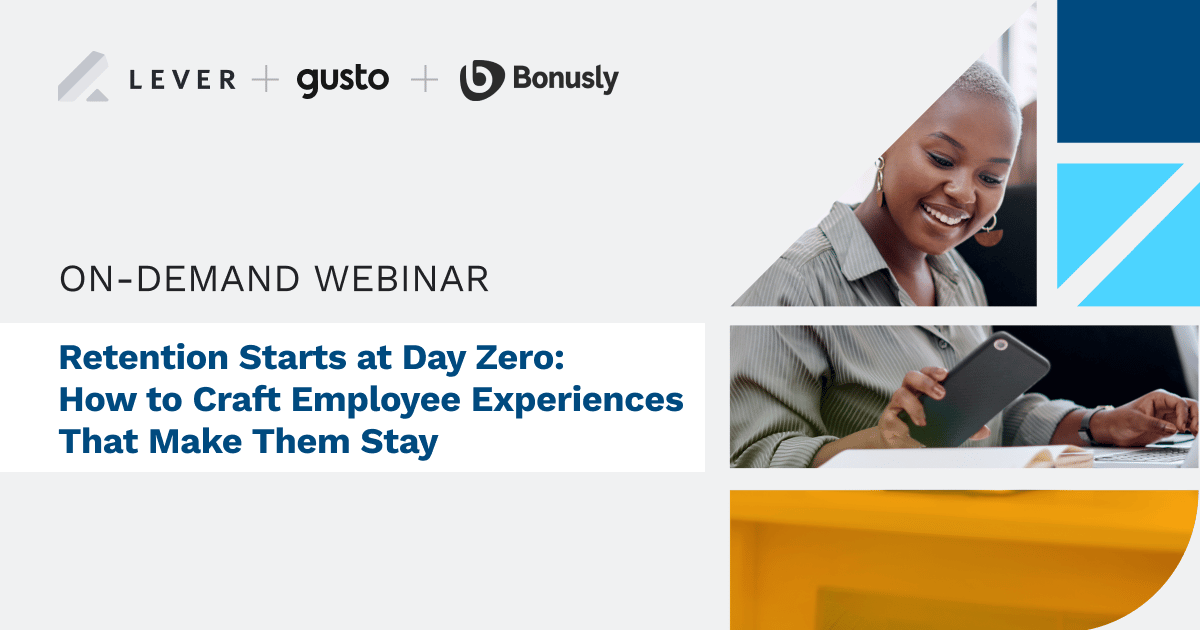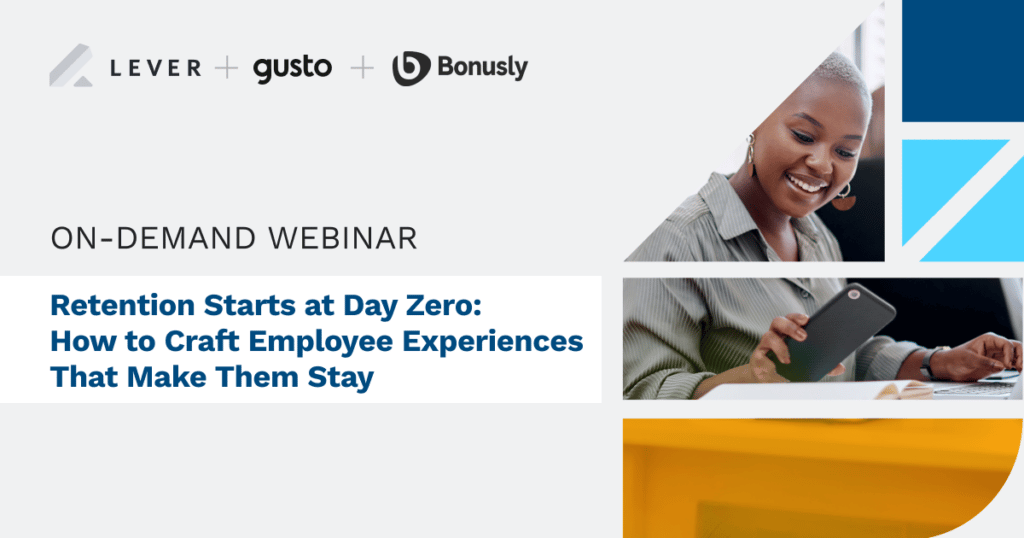 From special moments with candidates in the hiring process and sending pulse surveys around company culture, to setting new employees up for success with remote work and hosting impactful career-planning conversations, human resources teams and business leaders continue to make a concerted effort to focus on long-term employee retention through providing stellar employee experiences.
As our webinar explains, the earlier you introduce these types of initiatives and techniques in the employee journey, the better your workers' business performance will be — and, in turn, the better your business outcomes will be.
Check out our employee experiences webinar today to learn how:
A well-executed performance management approach can help you learn how to properly reward your highest-performing workers (e.g., raises, promotions)
Employee experience surveys that ask about work-life balance and workers' thoughts on their roles and the business can provide actionable insights
A positive employee experience leads to an improved employer brand
An employee experience strategy impacts your ability to hire top candidates, since job seekers check out company reviews when investigating employers
As you'l learn in our on-demand webinar, a dedicated employee experience framework is your company's key to ensuring you effectively engage employees and boost employee satisfaction across your business.
Watch Now!