Medallia's Story


Customer story

Medallia is a leading customer experience management company, with over 1,250 employees worldwide, empowering companies to build strong connections with their customers.
Medallia had a "best of breed" ATS yet still relied on manual processes to accomplish all of their recruiting goals – from sourcing candidates to scheduling interviews and managing offers. To make matters worse, various corners of their talent team used different strategies and tools, making it difficult to make collaborative hiring decisions.
Lever has automated many of Medallia's recruiting processes which has allowed them to focus on higher value activities such as building relationships and improving the candidate experience. Lever Nurture is empowering them to systematically follow up with candidates, while Lever's centralized workflow allows every hiring stakeholder to work together rather than apart. Now, the talent team can easily collaborate with hiring managers and interviewers to give candidates a more efficient, quality experience.
Since implementing Lever, Medallia has seen a 2x increase in coordinator productivity, increased sourced hires by 43 percent and made 2 hires through Nurture Recommendations. Finally, they have increased their candidate NPS® by a whopping 33 percent.

"We now have the highest candidate Net Promoter Score (NPS) score in Medallia's history."
Molly Stark
Head of People Experience, Medallia
Doubling recruiting productivity and boosting candidate experience
Productivity improves the candidate experience

The subgroups of Medallia's talent team were working in separate silos. With disparate strategies and processes, cross-team coverage became impossible. Recruiting coordinators, for example, were working tirelessly and still falling short of the results they wanted. Recruiters were manually generating offers and sending them to hiring managers for approval. Overall, the team felt like they had no single source of truth, which led to miscommunication, and their inefficiency was negatively affecting the candidate experience.
With Lever, Medallia has been able to establish a single, flexible workflow. Through standardizing interview guidelines via Lever templates and centralizing candidate communication within the platform, the team has built a more organized process and eliminated back and forth questions about candidates. For recruiting coordinators, this change has paid immediate dividends. They've seen a 2x decrease in time spent per task, 2x increase in output, and 2x decrease in time to schedule. "Since we implemented Lever, our coordinators are managing double the amount of interviews they were before," explains Molly Stark, Head of Talent Acquisition Operations & Programs, Medallia. "Furthermore, our candidate NPS score has jumped from the 60s to the 80s. We now have the highest candidate NPS score in Medallia's history." To top it all off, recruiters are now automating processes like offer approvals and accurately measuring how long it takes each hiring manager to fill their roles.
Automation accelerates sourced hires

Yet even as Medallia was streamlining their overall interview process, sourcing remained a unique pain point. Sourcers spent hours tracking candidates, sending outreach emails, and providing manual updates to hiring managers and recruiters. They were communicating with candidates on different platforms across the web, making it difficult to keep tabs on everyone they were trying to recruit.
to and respond to candidates whether they're in Lever or their email. Additionally, the team hosted a Chrome Extension training, where they learned best practices on how to bring candidates from different websites into Lever and communicate with them without leaving the page. Now, they can effortlessly track the candidates they are building relationships with. "We live and die by the Lever Chrome Extension," explains Molly.
Finally, Lever Nurture has been one of their main drivers of success. Since leveraging key features such as automated follow ups, they've turned on a sourcing engine. "Already, we've increased our sourced hires by 177 percent and hired 8 candidates directly through Lever Nurture," says Molly. The team has even made two hires through one of Lever's newest features, Lever Nurture Recommendations, which intelligently suggests past candidates who fit open jobs.
Ease-of-use drives interview alignment
The last beneficiaries of Lever's robust features have been Medallia's squad of interviewers. In the past, it took over 2 months to certify interviewers, and they were tracking interviewer ramping in google sheets and email. Now, they are able to find innovative ways to train interviewers in Lever. For example, the recruiting team now creates mock video interviews, connects them to Lever, and then schedules time for the interviewers to watch the interviews. The interviewers even leave their feedback on the video interviews as they would in a normal interview process. The benefits have been immediate: already, they have eliminated 5 hours spent on interview training per week.
"It's also better alignment in terms of what's expected from an interviewer in Lever," explains Chiara Moore, Recruiting Coordination and Candidate Experience Lead. "Because they're using Lever for their training, they're able to use Lever immediately once they become an actual interviewer." In the end, Lever's ease-of-use empowers the entire interview team to know exactly what to ask during their interviews and submit their feedback faster, which speeds up Medallia's recruiting processes.
"I had a hard time making the business case to myself for a more full-featured solution. It's hard to foresee the costs of your team's time, of not having your CTO working on the product, or not making that one hire and paying more on agencies until it happens."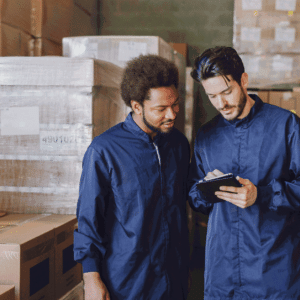 Fiix Software is an open CMMS platform that digitizes, organizes, and scales maintenance operations…
read case study →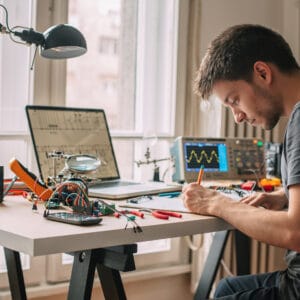 Fullstack Labs helps companies of all shapes and sizes design and develop web and mobile applications that transform their businesses. Fullstack Labs hires specific and specialized engineering talent, which traditionally has taken a tremendous amount of time…
read case study →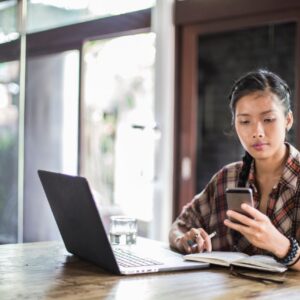 Customer story Atlassian is an enterprise software company that develops products for software development, project management, and content management. The challenge Over the last 5 years, Atlassian has been on a journey of rapid growth through a unique direct..
read case study →