The pandemic was the tipping point in significant workforce disruption.
This period ushered in the rise of remote work — but it also led to The Great Resignation in 2021, when more than 47 million workers quit their jobs for improved work-life balance, more compensation, or better workplace culture.
This resignation wave was followed by other workforce-related trends that only recently took shape, including quiet quitting and technology sector layoffs.
However, talent shortages remain a significant challenge for many businesses — especially the dearth of active candidates in the education, health services, leisure and hospitality sectors.
Evelyn McMullen, a research manager specializing in talent acquisition for Boston-based Nucleus Research, considers recent labor shortages a critical factor in the increased need for long-term employee development, retention, and recruiting process improvement.
Evelyn told SHRM that recruiting approaches like programmatic job advertising that can strategically deliver ads to the right prospective candidates will be even more valuable in 2023.
"That will be important as the economy faces uncertainty and employers must maximize the efficiency of their job advertisement budgets," said Evelyn.
With that in mind, it's vital for talent acquisition leaders to work with recruiters to implement a more strategic sourcing approach that helps them better identify, engage, and convert top talent — and beat out other employers who are looking to do the same.


How to win high-quality candidates amid an ongoing talent shortage with savvy sourcing
The impact of a talent shortage on a company depends on the number of competitive roles they have to fill at any given period and the desired direction of their business.
The best way to get ahead of this predicament is to foresee hiring needs — or, in other words, conduct a workforce planning exercise with leadership.
A typical pitfall is thinking of workforce planning as a static process done at the start of a fiscal year. But, as we know too well, nothing in business is static.
So, it's essential to think of workforce planning as a rolling forecast that uses the following elements to predict future headcount needs continuously:
Conducting regular C-suite check-ins
Consumer behavior, competitors' activities, and the global economy's health are some levers impacting business goals. That means talent leaders need to work with their executive team to assess and adjust the focus and priority of business goals and their response.
For instance, in a high-growth environment, your top goal might be building an enterprise sales team to go upmarket in the next 18 months.
But, if the economy slows down, the business priority might shift to getting ahead of customer churn. That might mean hiring senior product managers to build more sticky features or revamping your customer support team.
Planning for future trends in talent demand and supply
Knowing you'd need to hire X people in Y months is a good start. However, more is required to get ahead of a talent shortage to ensure you have a robust talent pool ready to be engaged.
You must also work with the hiring managers to uncover specific skills and experience ideal candidates would have for open roles across their teams.
Moreover, you need to assess the demand and supply of those candidates by the time you need to hire them and start sourcing for roles you haven't opened yet.
For example, if you know most of your competitors would need to build an enterprise-focused product team, you should expect and plan for fierce competition for that talent.
Incorporating recruitment analytics insights into forecasting
Building a data-backed recruitment model — one that relies on rich analytics to drive recruiting and hiring — decision-making is a strategic response to the evolving business environment.
For instance, you can use talent analytics to discover the average time to hire for specific roles across business units so you know how much "lead" time your recruiters will need to source for those teams and departments.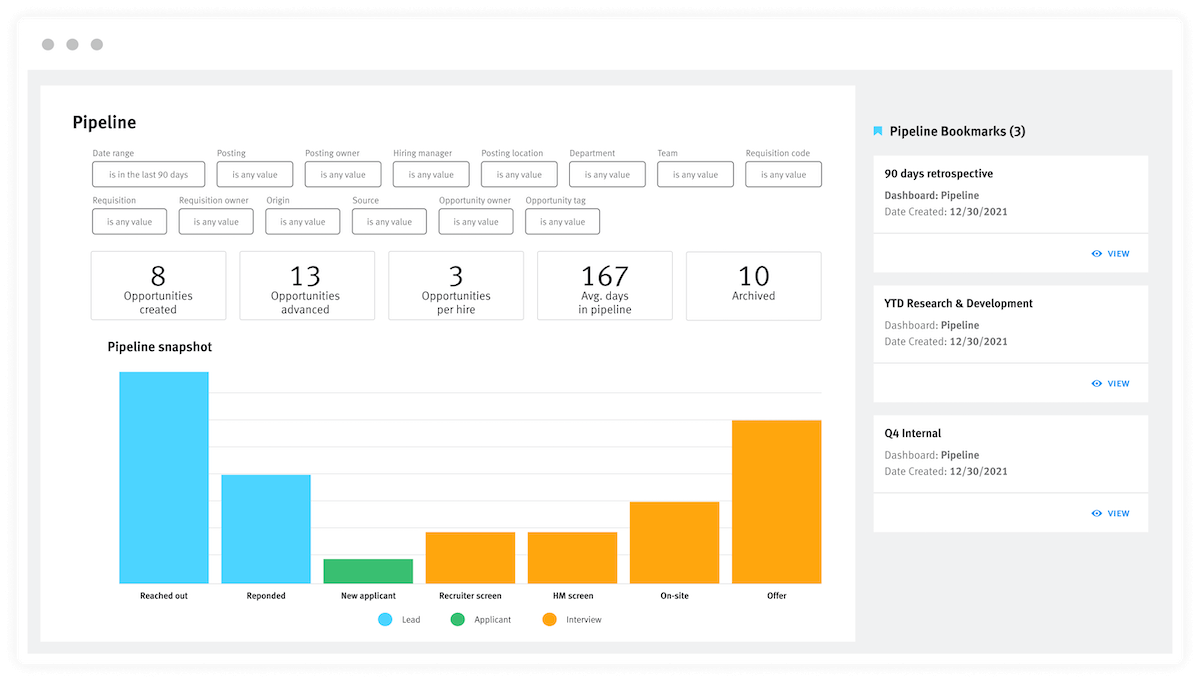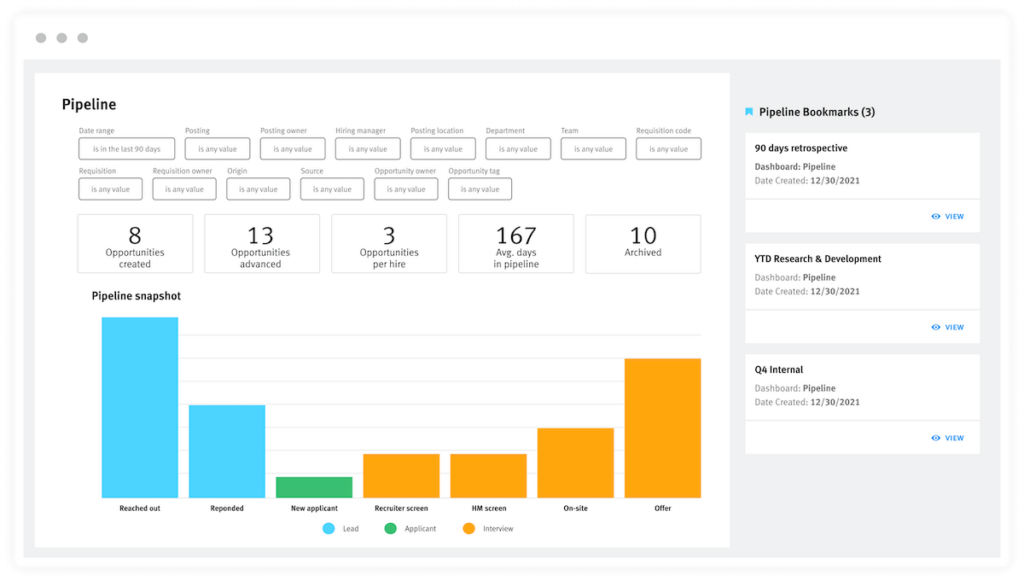 Why a "resilient" pipeline is your best bet to beat other employers during a talent shortage
Expanding the number of talent sourcing strategies your TA team implements can help you capably respond to different recruiting-related challenges and develop a flexible pipeline.
For example, you should have more than one sourcing strategy for hard-to-fill roles. If you anticipate difficulties finding senior product managers in the next fiscal year, your sourcing strategy should include potential internal hires.
Today's top TA teams use strategic sourcing to combat talent shortage by:
Automating personalized outreach to stay top of mind with top talent
Marketers have used automated email as a key channel to nurture leads for years. Talent acquisition specialists must do the same with prospective hires they source.
Automated nurture emails keep you top of mind with passive prospects of interest and improve your talent team's productivity and efficiency.
Before your team can build an email nurture program, you must understand how nurturing fits into your overall candidate relationship management (CRM) strategy.
Your respective CRM approach should empower your recruiting staff to source net-new candidates and nurture them even for roles that aren't open yet.
This level of proactivity can give you an edge in competing for top talent — as it has for many Lever customers, like retailer Hot Topic:
Lever's Advanced Nurture helps Hot Topic stop sending endless one-off emails to prospects and switch to a more streamlined sourcing and nurturing approach.
The company now leverages email templates they can effortlessly personalize and send out at scale to multiple candidates simultaneously.
Hot Topic's old ATS didn't have advanced automation capabilities. As a result, they couldn't nurture their talent pool in an efficient manner.
Today, though, LeverTRM for Enterprise helps its TA team reduce candidate drop-off by 300% by sending timely messages to prospects of interest.
"It was very hard to find an ATS that worked for our stores, HQ, and distribution," said Hot Topic Director of Talent Michelle Wentz."
"But Lever allowed each hiring manager to customize their job descriptions, the approval process, and the way that candidates move through stages," Michelle added.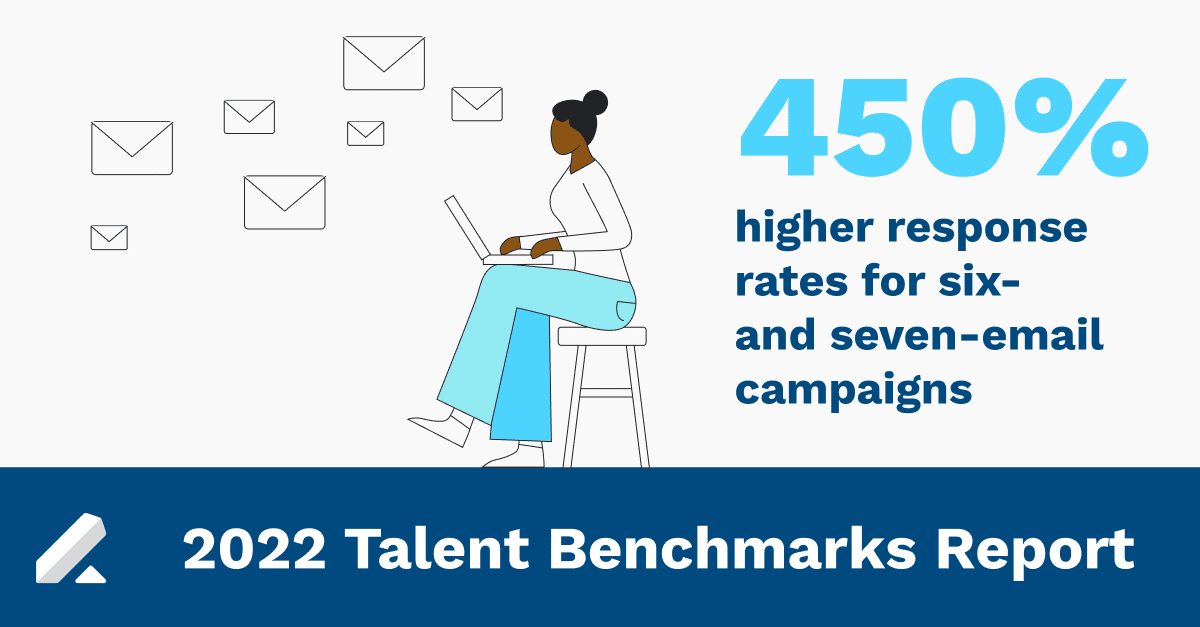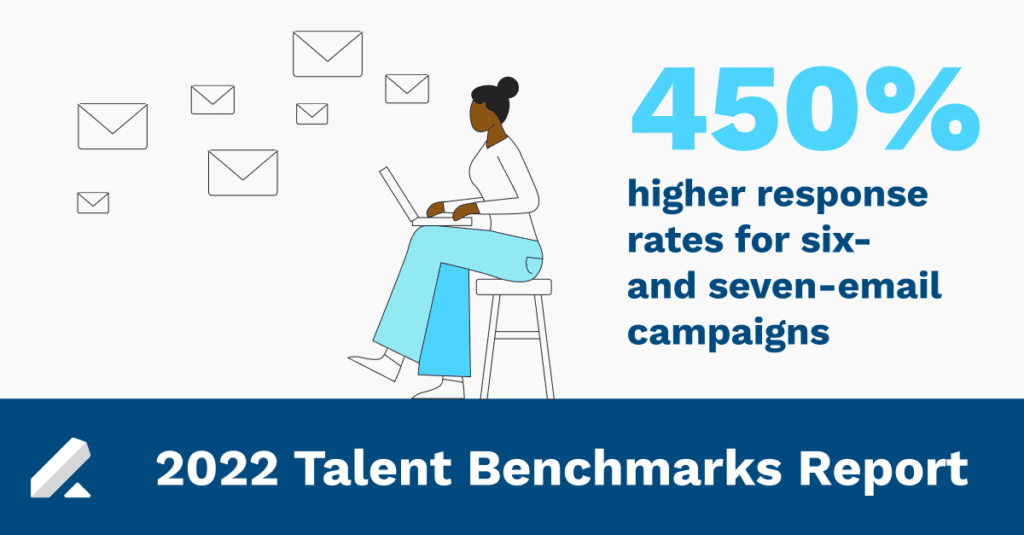 Keeping leads updated — including when you aren't "advancing" them
Uncertainty and lack of closure often create a negative perception which means you might lose that candidate and create negative word of mouth among your talent pool.
That would impact your ability to hire, especially during talent shortages.
Sharing constructive feedback can give candidates practical takeaways, even if you don't offer them a job. This approach can prove beneficial if/when you re-engage those prospects for future opportunities that they seem like ideal fits for.
Put another way? They'd likely be more open to consider joining your org, given the work your recruiting staff put in to keep a record of their last interaction/opportunity and desired work.
Recognizing the value of internal talent (i.e., your workforce)
Tapping into internal talent alleviates pressure on your TA team, especially when dealing with a talent shortage. Successful re-deployment of internal talent depends on new TA and cross-functional perspectives.
Focus more on the work that has to be done for a given positions and employees' skill sets and less on the intricate details (e.g., role requirements) featured in job descriptions with your internal mobility efforts.
Empowering people managers to focus on their teams' preferred career trajectories can open the opportunity to discuss new skills development and reduce potential stigma around internal transfers.
A career progression framework would also support employee engagement and, in turn, help minimize workforce attrition and entice employees to explore internal opportunities.
"Most organizations will need to adopt a mix of various strategies to address today's skills challenges," said Gartner Director, Advisory Ryan Hill, in relation to the current labor market.
"HR leaders need to select flexible strategies that enable the organization to pivot quickly and fill gaps likely to occur as conditions change — including an exodus of skilled talent."
Find out how 5,000+ Lever customers use strategic candidate sourcing to combat talent shortages and tackle other hiring challenges. Schedule a LeverTRM demo today.