Ebook
Developing a Data-Driven Recruitment Model: A Guide for Talent Teams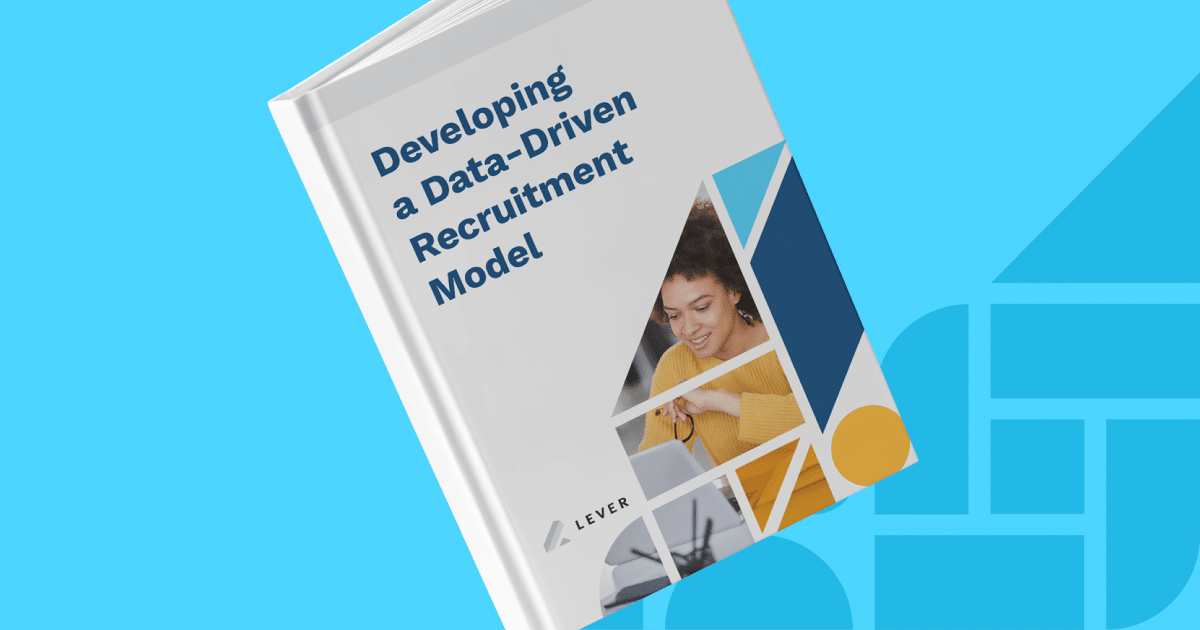 Building a data-driven recruitment model today means leveraging analytics related to all of your core recruiting metrics (e.g., time to hire, pipeline speed) to enhance your candidate relationship management (CRM) and hiring strategies.
This data-backed approach enables everyone on your talent acquisition team to easily assess what does and doesn't work within your recruiting function:
From the candidate experience you provide, to how cost-effective you are in engaging and converting top talent
Download our "Developing a Data-Driven Recruitment Model" eBook to find out how using visual insights tied to your recruiting team's work can help you improve your in-house recruiting specialists improve their daily sourcing, nurturing, and interviewing activities as well as their hiring process in the long term.
With our in-depth guide, you'll learn all about the type of recruitment model many companies implement today — one that can empower your talent team to:
Make sense of data tied to your CRM efforts (e.g., diversity of your candidate pool, the speed with which you close open roles, interview efficiency)
Fill specific roles across your org with highly qualified full-time, part-time and/or contract employees who can help drive growth for your business
Achieve hiring goals laid out by leadership by working with your recruitment partners (i.e., your ATS vendor and recruitment process outsourcing firm)
Help your company achieve its hiring plans by sharing data with key stakeholders (C-suite, HR, hiring managers) and taking action on that data
Get your free copy of our data-driven recruitment model eBook today, and use the advice in our guide to take your talent acquisition program to new heights.
Get your Free Copy