Within organizations large and small, the recruiting function has a huge opportunity to become more agile using data-driven insights, especially in light of the unsteady talent landscape.
Scaling recruiting to respond to changes in the market, shifting needs within the business, and overall economic uncertainty can help your organization make smarter, faster decisions and spot any areas that need to be addressed to streamline your hiring efforts.
As the talent landscape continues to evolve and challenges arise, recruiting teams have had to get even more nimble and learn how to analyze talent data in real-time to adjust and improve their processes.
From the number of open reqs to application source to candidate conversion rates, time-to-fill, quality of candidate, source of hire, DEI data, and internal mobility, there is virtually no end to the recruiting data you can track.
So, find out the most important metrics to your business and then keep a clear pulse on that data.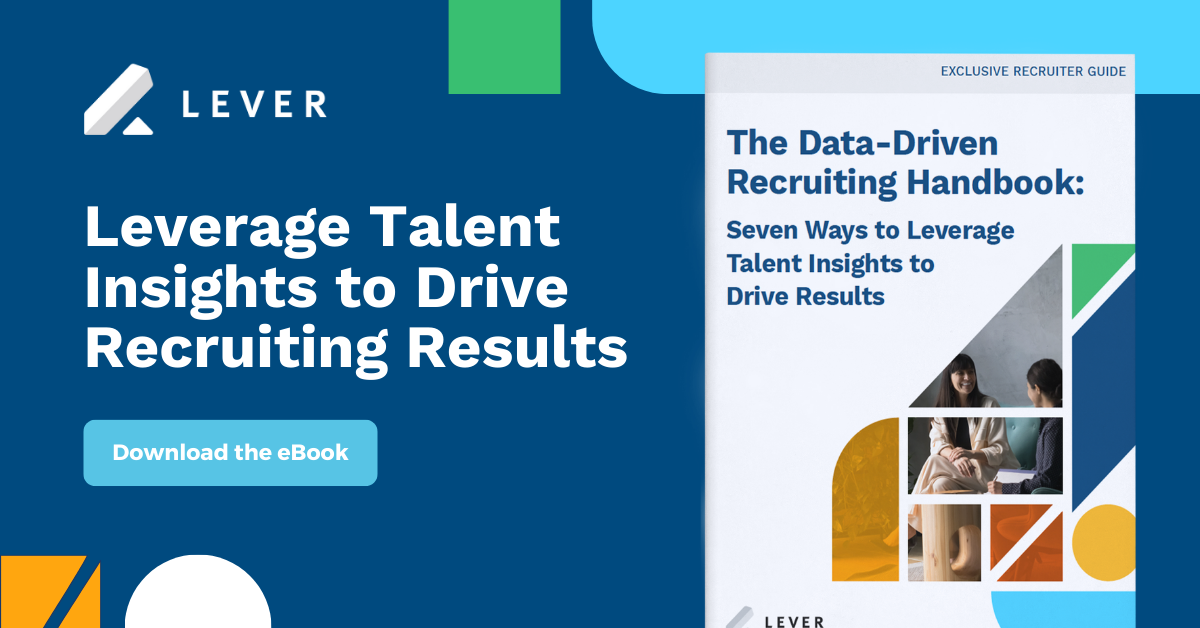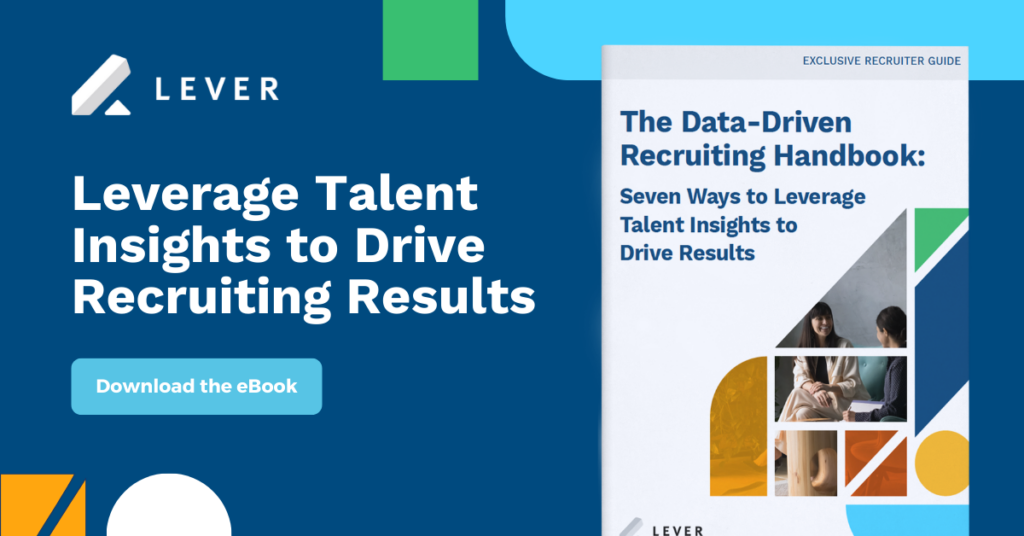 What is data-driven recruiting?
Data-driven recruiting is an approach to hiring that uses analytics specifically for talent acquisition to inform and improve the recruiting process.
For talent acquisition professionals, getting a handle on their analytics, creating visibility, and shining a light on the most vital aspects of their performance is critically important.
By tracking metrics, such as funnel position, source performance, quality of talent pool, satisfaction scores, and diversity, you can see how your recruiting strategy is performing, fine-tune what's broken in the hiring process, and continuously improve.
The right combination of recruitment software and services offers the capability to collect critical talent insights and provide real-time information on key recruiting metrics, making the hiring process more efficient for recruiters, more impactful for hiring managers, and more desirable for candidates.
3 reasons data-driven recruiting matters more than ever
1) Gain insights into the candidate, hiring manager, and recruiter experiences
When your organization taps into purpose-built recruitment solutions, it transforms the way teams look at the candidate, hiring manager, and recruiter experiences in their organization.
Data from AI and automation software provides a look at the hiring process from every angle to find areas of improvement and efficiency gains. Spot trends in these experiences in real-time and determine how you can improve critical areas based on the needs of your talent funnel.
Use key metrics like these to learn about your candidate, hiring manager, and recruiter experiences:
Sourcing effectiveness
Candidate conversion rates
Application conversion rates
Time candidates spend in the hiring process
Hiring manager satisfaction
Recruiter satisfaction
Candidate satisfaction
Quality of hire
Overall time to fill
Diversity of talent pipelines
Employee retention rates
While many recruiting teams struggle in getting information about their talent pipeline, those that are able to quickly leverage data and the right automation tools can adapt their processes to deliver a better candidate experience and convert top talent.
2) Improve sourcing effectiveness
For too long, recruiters and hiring managers have had to find candidates based on feel and previous experience. But the sheer volume of open positions and time required to source quality candidates requires a better approach.
What worked previously may not work anymore, and finding the right talent for your business requires a more informed approach.
Data-driven recruiting can help you uncover more quality candidates by specifically understanding source effectiveness and measuring items like the number and quality of sourced hires.
Having the ability to measure, analyze, and refine your sourcing function is a key component to optimizing your entire recruiting operation.
With solid strategies, defined processes, capable CRM and sourcing technology, and thoughtful analytics, sourcing can become a core competency for any organization. This means you can find more talent from the places that deliver better hires consistently for your business.
3) Hire and retain higher-quality talent
A data-driven approach and the right recruiting analytics can help you analyze where candidates are entering the funnel so you can better nurture relationships and set your new hires up for success.
When you gain insight into your talent funnel, you can deliver a better candidate experience that drives recruiting results and leads to more engaged employees who will be engaged in their roles and stay at your company longer.
Understanding potential pain points based on data and identifying opportunities in the hiring process can help your talent team better find, attract, and nurture top talent.
You can also use recruiting data to source and hire better-quality candidates. Talent acquisition technology can help to match potential applicants with roles they are best suited for based on necessary skills, experience, certifications, or other key characteristics.
Plus, managing expectations at every stage of the recruiting process can help you deliver quality candidates to hiring managers, a smoother, more engaging onboarding experience, and ultimately happier employees.
Remember, the recruiting and onboarding process is where talent acquisition teams set expectations and deliver initial impressions with candidates. This process should include providing accurate role descriptions, realistic views of the company culture, and information about remote work flexibility.
Deeper insights this way
Talent acquisition technology can bring the data together all in one place so you can see up-to-date candidate experience metrics, sourcing effectiveness metrics, and overall hiring metrics.
Tracking recruiting benchmarks can also help your business understand where their best sources of talent come from, so you can deliver more predictable hiring outcomes and get even more agile in your recruiting approach.
This piece on data-driven recruiting is an excerpt from our comprehensive guide: The Data-Driven Recruiting Handbook: Seven Ways to Leverage Talent Insights to Drive Results.
Download the full eBook for a complete understanding of how data-driven recruiting helps you reach your talent goals.