Supporting women in the workplace, including women in corporate America, is a goal for many CEOs, as they aim to build inclusive workplaces and be better allies to women.
According to a recent World Bank report, though, women still face huge inequalities worldwide.
Women spend between two and 10 more hours a day than men caring for children, the elderly, or the sick. They also earn an average of 60%-75% compared to men's wages, per the study.
If the pay gap between men and women were to close in the coming years, the world's GDP could grow by $12 trillion by 2025, the report found. And yet, in about 100 countries across the globe, laws still exist that restrict the type of work women can do.
This begs a few of critical questions:
What steps can companies and their C-suites take to better support more women in the workplace: from entry-level workers to women leaders?
What needs to be done to enable working women to succeed and grow more in their careers while still providing them a strong work-life balance?
How can corporate leaders and managers support their teams in a way that both women and men get the resources — and pay — they need to succeed?
We turned to a power lineup of female executives to get answers to these questions.
Raena Saddler, VP of People & Managing Director at Sheryl Sandberg & Dave Goldberg Family Foundation
It's important for companies to understand that women are not all having the same experience at work. Companies should design and implement solutions that directly address the biases that inform our workplace cultures and impact women's lives.
Five years of LeanIn.Org's research shows that women with disabilities, lesbian and bisexual women, and women of color are having distinct — and largely worse — experiences than women overall.
They face more barriers to advancement, get less support from managers, face more micro-aggressions, and receive less sponsorship.
Companies can use our Women in the Workplace report to create a toolkit that drives solutions for DEI leaders around the world.
Romy Newman, President & Co-Founder at FairyGodBoss
The single greatest factor that impedes greater gender diversity is promotion standards.
As McKinsey & Co. found, when considering promotions, men are evaluated based on potential, while women are evaluated based on performance.
These unequal standards lead to the extremely skewed management structure that we see in most workplaces — where entry level ranks are split 50/50 men/women, but management ranks are dominated by men.
The results of this discrepancy become extreme: There were more men named Jeffrey on Fortune 500 CEOs last year than there were women in total.
So, to me, the number one thing companies can do to advance gender equality is to change the way that they evaluate women for promotions, ensuring that they are on a level playing field.
Lauri Metrose, EVP, Communications at CBS Television Studios
Companies need to lead by example.
Firstly, women need to be in visible leadership positions. Also, companies need to create an inclusive culture that nurtures and provides growth opportunities for employees.
Opportunities, mentorship, empowerment, and support are the keys to success, which is why we created Eye Speak, a CBS initiative to promote female empowerment and help develop the next generation of leaders through insight and opportunities.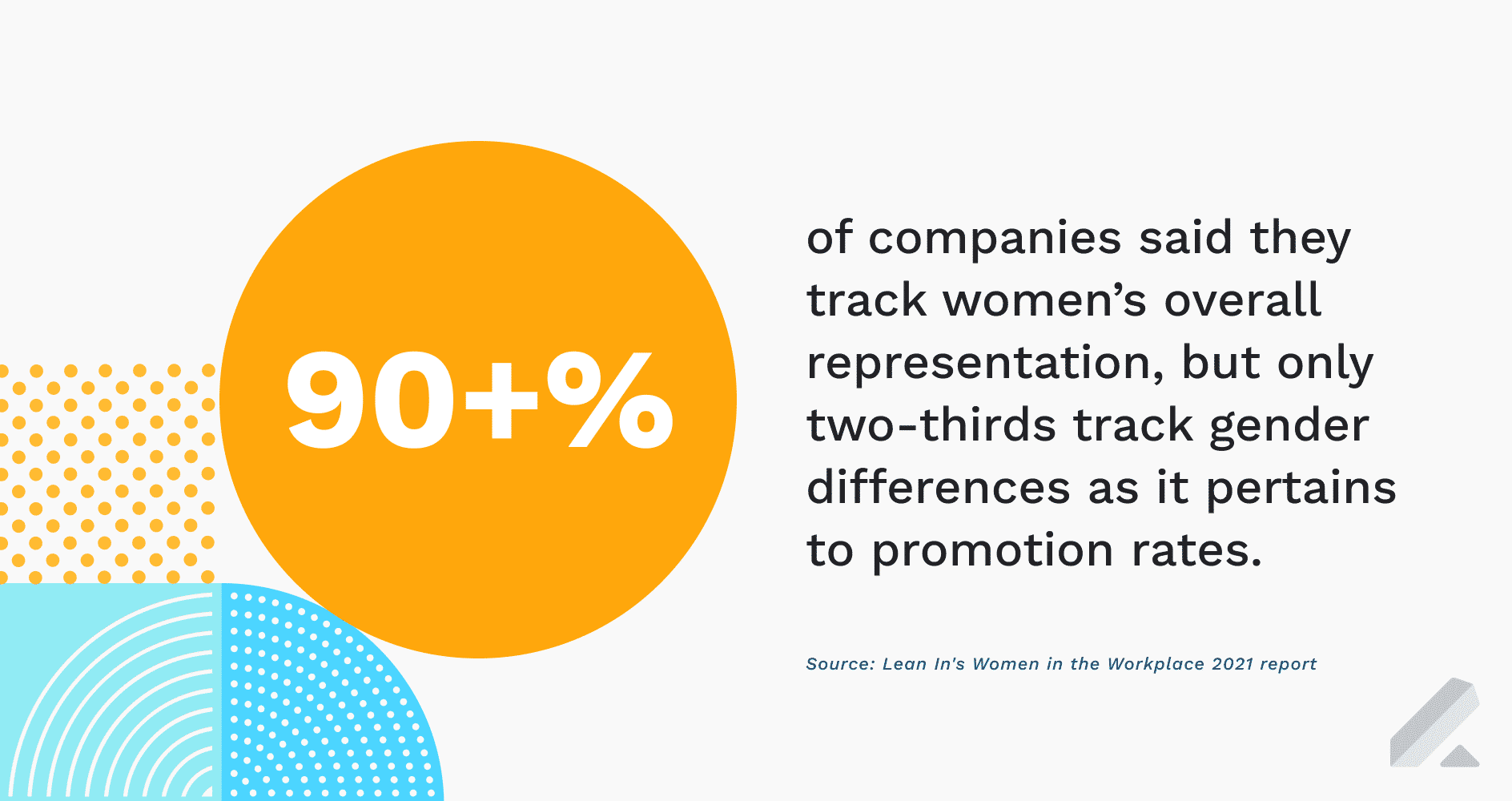 Katee Van Horn, CEO at VH Included
Organizations need to take the time to teach leaders how to give effective and actionable feedback to everyone. Lack of valuable feedback leaves women not knowing what they need to improve and hinders their ability to change and improve.
If women receive frequent, specific, and actionable feedback, they are able to improve their performance and move up in the organization. Research done by VMware Women's Leadership Innovation Lab at Stanford University has confirmed that vague feedback is holding women back in the workplace.
Also, stop asking for previous salary information from candidates when hiring for a new role. Determine what the role pays, and use that as a guideline for what the person who is hired is paid — regardless of their gender.
Women carry baggage from every single job and lose millions of dollars over their career because we are paying them based on their previous salary.
Amy McKee, Senior Executive Search Consultant at Summit Search
Companies that offer flexible work environments, including work-from-home options, are appealing to women who choose to have both a career and children.
There are so many technology options available that connect teams virtually, so working in an office every day isn't critical to promote collaboration. Managers should set clear goals and focus on results versus where employees are sitting each day.
Companies should encourage men to take paternity leave. It's not only a great benefit for men, but also takes some of the stress off of working women after the birth of a child.
It's important that the company culture supports this benefit for men. Also, opportunities for an extended maternity leave, if desired, is an attractive benefit.
Kirsten Davidson, Senior Partner at Employera
Across the board, more companies are interested in increasing the balance of men and women in senior roles in order to ensure a diversity of experiences and perspectives and improve bottom line results. But, creating balance at the top requires balance at every level.
According to Catalyst, among the S&P 500, women represent 45% of the total workforce. Yet, only 27% hold "executive/senior-level officials and managers" titles and only 5% are CEOs.
One of the most important things companies can do for themselves and for women is to make a conscious effort to dramatically increase their efforts to identify and develop high-potential women in their organization at the entry and middle levels.
In order for women to grow into leadership positions, they need the exposure and experience necessary to be considered for promotions all the way up the ladder.
How companies across industries can better support more women in the workplace today
Companies are beginning to understand the power of unlocking inclusion and walking the walk within their orgs. It's a flywheel that shows candidates the future they're hoping to create.
It starts with attracting a diverse pipeline of qualified talent, a consistent interview process to eliminate any bias, and then ongoing fair practices throughout the employee lifecycle, like how to handle performance reviews and promotions.
Business leaders who are truly committed to racial equity; want to promote and advance diversity, equity, and inclusion; and help women in the workplace reach their full potential must ensure they have the people, processes, and technology in place to realize such a work environment and give equal opportunity to everyone who works for them.
Watch our on-demand webinar to learn how DEI and talent analytics experts from Fiix Software, Hiretual, and Divercity address work inequality in the workplace with data.