Seamless integrations with
the top HCM systems
Whether you use UKG Pro, Workday, Oracle HCM, SAP SuccessFactors, or Ceridian Dayforce as your HCM system, Lever syncs important info automatically, streamlining the recruiting process for talent acquisition pros.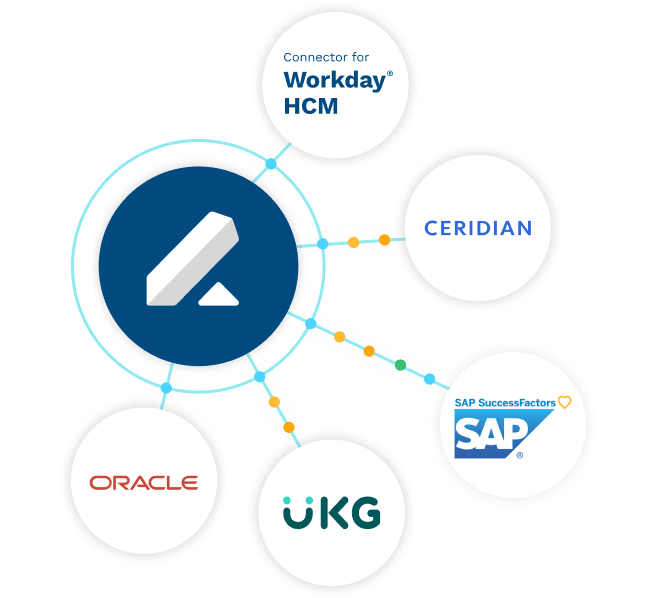 5,000+ customers worldwide trust Lever
Transition candidates to employees without effort
Lever's HCM integrations reduce the need for manual info entry, reducing possible human errors and streamlining the process of turning candidates into employees. Changes happen in real time, so the experience is fast and fluid.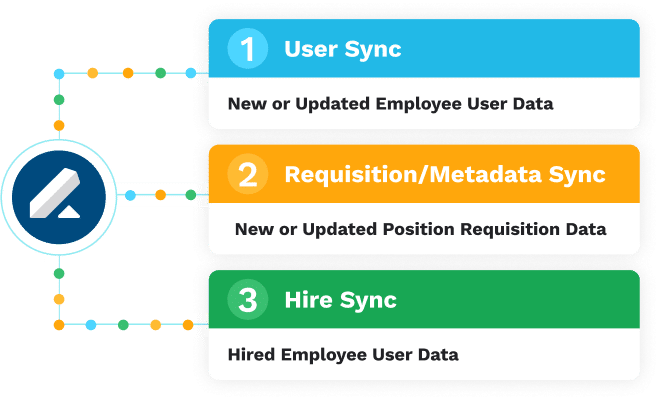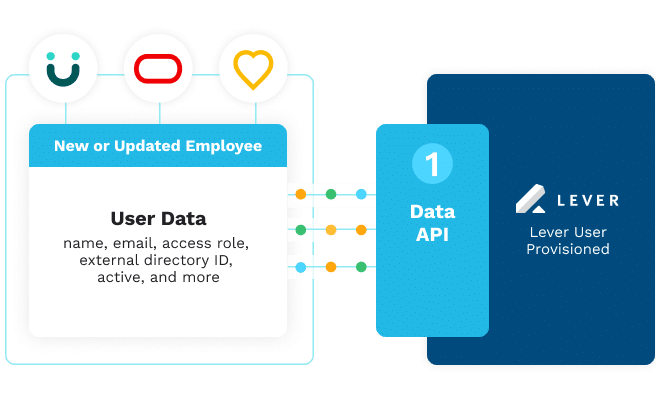 One change, many updates
When you change a user's settings in your HCM, Lever can automatically make changes too. Lever can update access based on an employee's level in your organization and deactivate automatically if a user is terminated in your HCM.
Flexible headcount management
Whether you choose to manage requisition processes in your HCM or through the integration, Lever makes it easy. Sync new, updated, and closed requisitions. Choose what triggers a transfer and send updates to Slack or other collaboration tools automatically.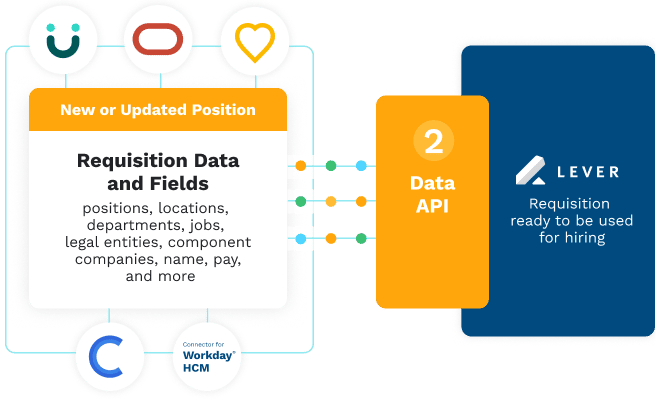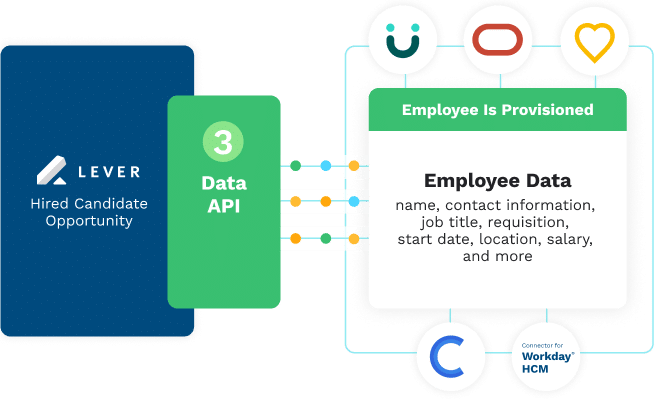 Synced and ready to go
As soon as a candidate is marked as hired or simply reaches a certain stage in the process, Lever can send needed employee information, like contact information, salary and position to your HCM. Set up different workflows and processes for various hire types and even kick off your onboarding and provisioning.
Build an integration that's all you
When you need a more individualized integration, Lever can help. Our Professional Services team can work with yours to understand what is required for success and will design and build a solution that works specifically for you.
More About Partner Integrations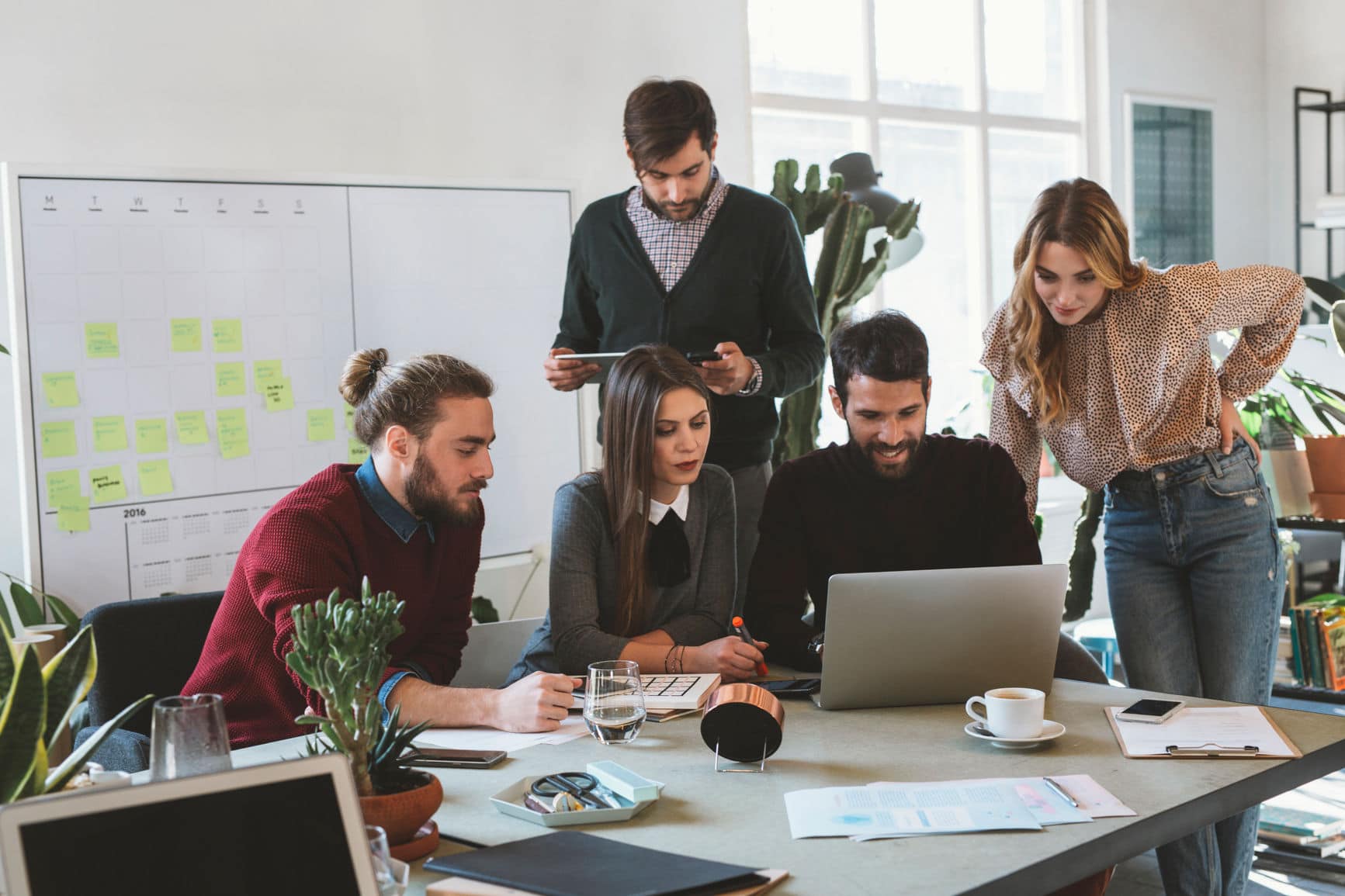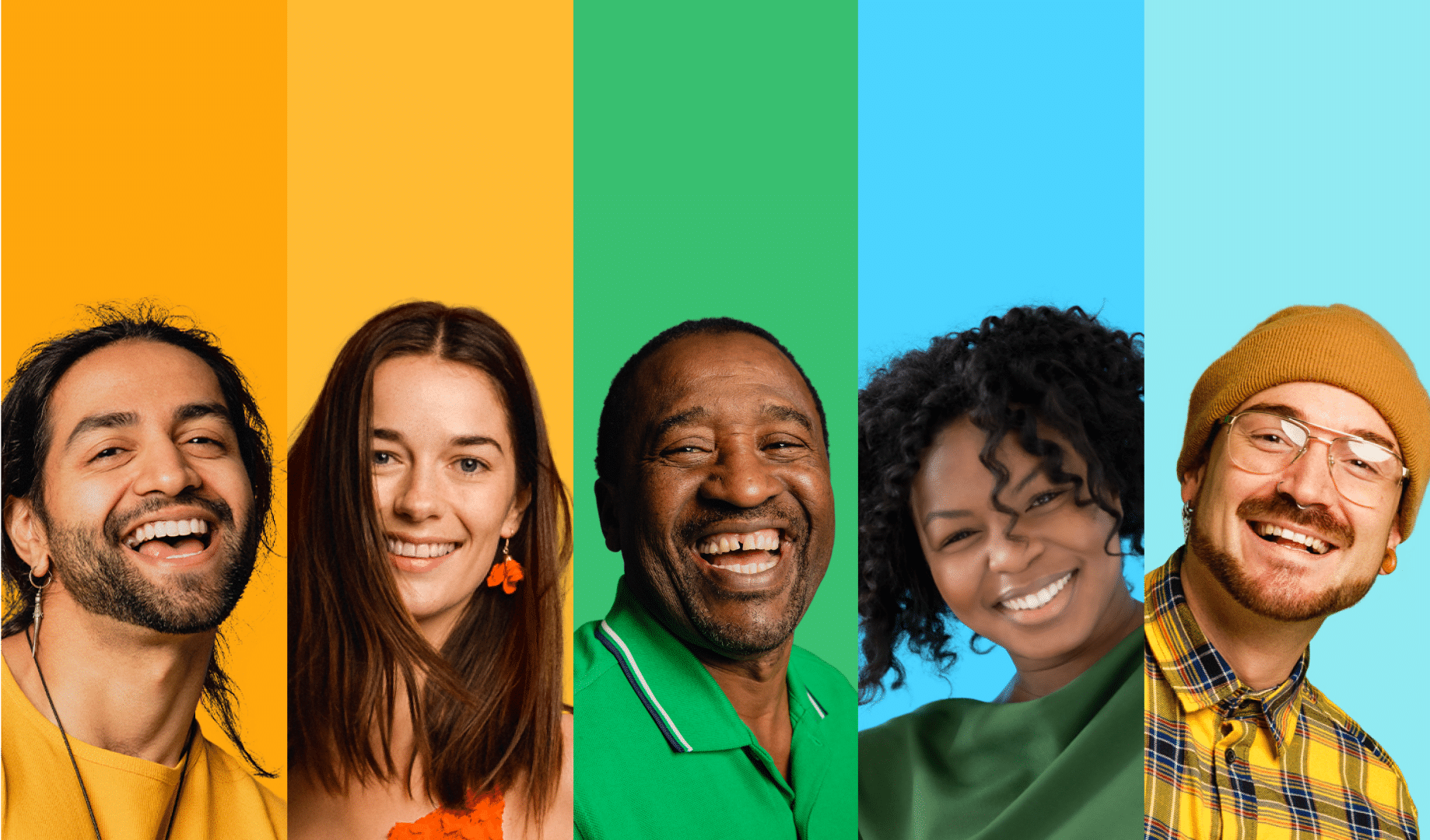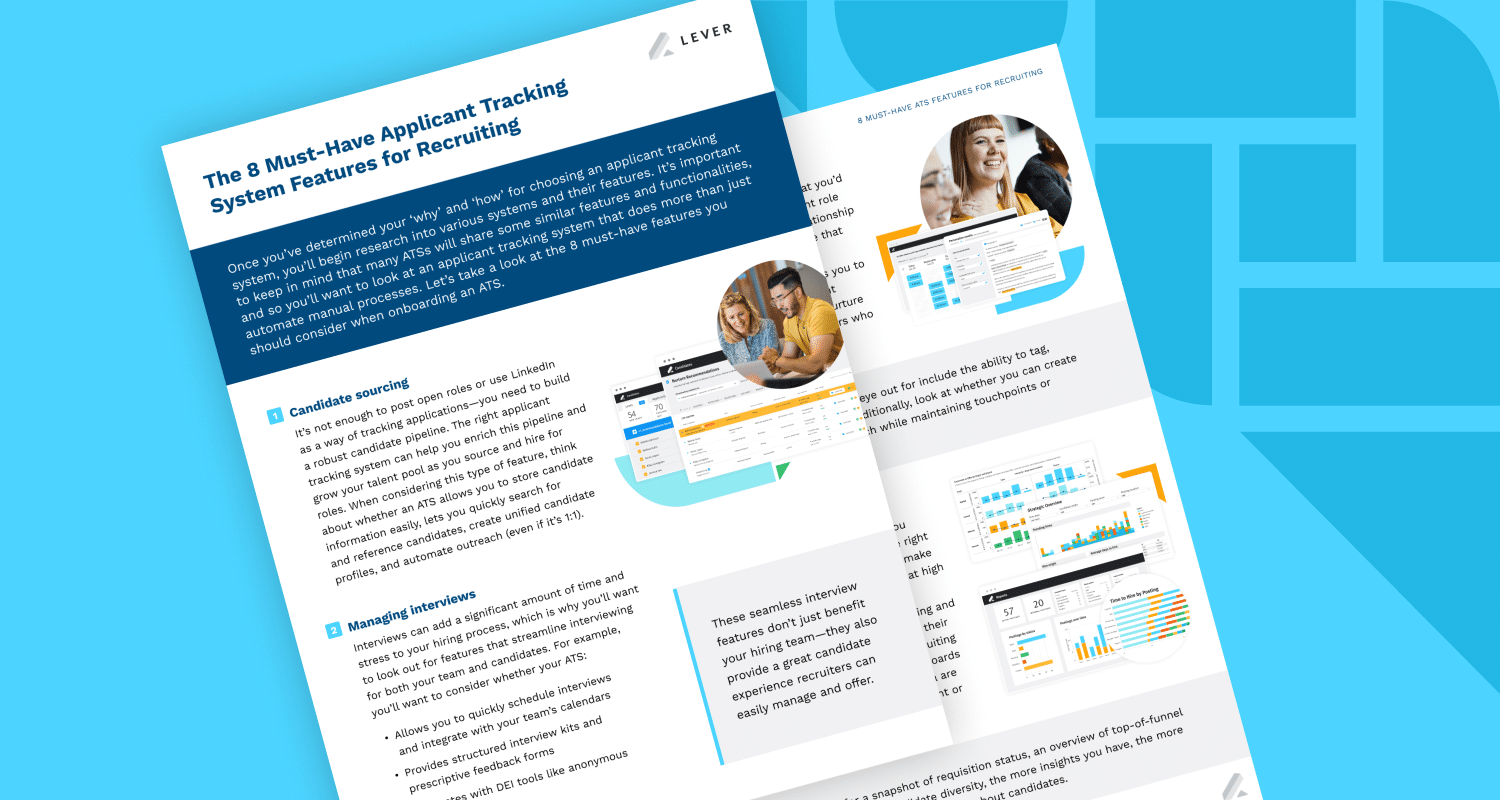 Ready to link up?
Lever connects with UKG Pro, Workday, Oracle HCM, SAP SuccessFactors and Ceridian Dayforce to exchange crucial information automatically.