Ebook
The 8 Must-Have Applicant Tracking System Features for Recruiting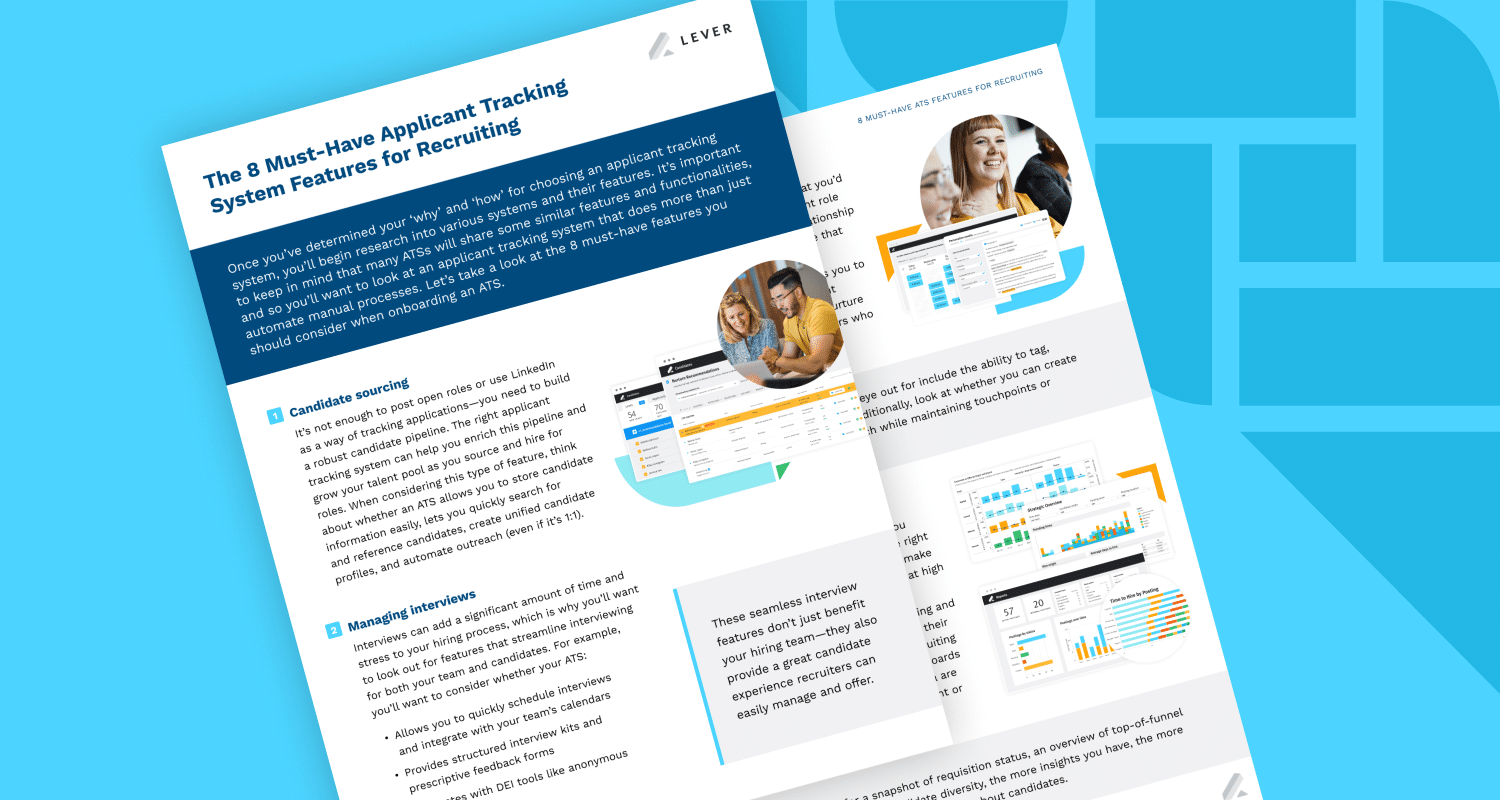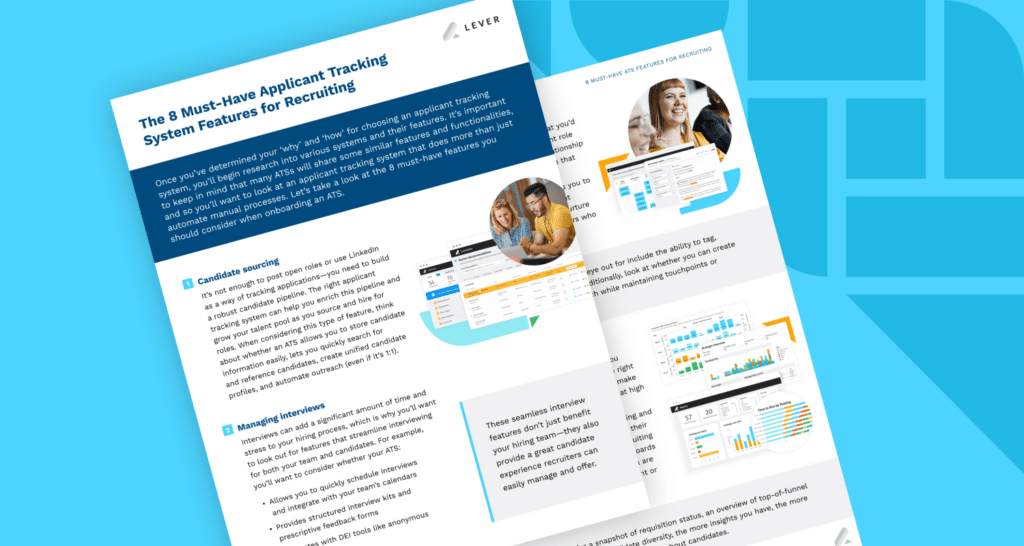 From recruitment marketing and job descriptions to candidate interviews, diversity surveys, personalized communication, and more, today's applicant tracking system (ATS) is chock-full of unique features designed to streamline and simplify recruiting for talent acquisition teams. And yet, with the vast selection of systems available, choosing the right ATS to meet your hiring needs can be challenging.
With our ATS Guide, you'll discover:
The 8 must-have features of a robust ATS to supercharge your recruiting
Tips to help your hiring team audit and evaluate an ATS
Core capabilities to look for in your next ATS
And much more
Download Your Free Guide!