"For companies to improve the recruiter experience, they must start by understanding and recognizing the challenges that recruiters face," Aptitude Research Founder Madeline Laurano wrote in a recent report on the state of talent acquisition teams and technology.
One such challenge? A lack of advanced hiring analytics that enables talent specialists to easily and efficiently evaluate every element of their recruitment funnel and use those actionable insights to enhance their performance.
If your applicant tracking system doesn't offer predictive analytics for recruitment or sync directly with other recruitment data sources (e.g., HRIS, BI tools) that can give you insight into quality of hire, cost per hire, and other key metrics, you can't make intelligent hiring decisions.
Of course, it's not as simple as onboard a new ATS and — voila — your recruitment processes and productivity will greatly improve.
You and your TA team also need to know how to make the most of the hiring analytics offered in such a solution to elevate the performance of your recruitment strategies.


12 ways talent teams use real-time hiring analytics to advance and convert qualified candidates
The good news is there are talent acquisition technologies on the market that can help you enhance your hiring process and take advantage of real-time recruiting data.
Here are a dozen ways Lever customers use Visual Insights — the dynamic and intuitive hiring analytics that comes right out of the box in LeverTRM, our complete TA suite — to improve their recruitment metrics and help grow their businesses.
1) Get a holistic, at-a-glance view of real-time pipeline activity
2) Ensure recruiters take appropriate and timely actions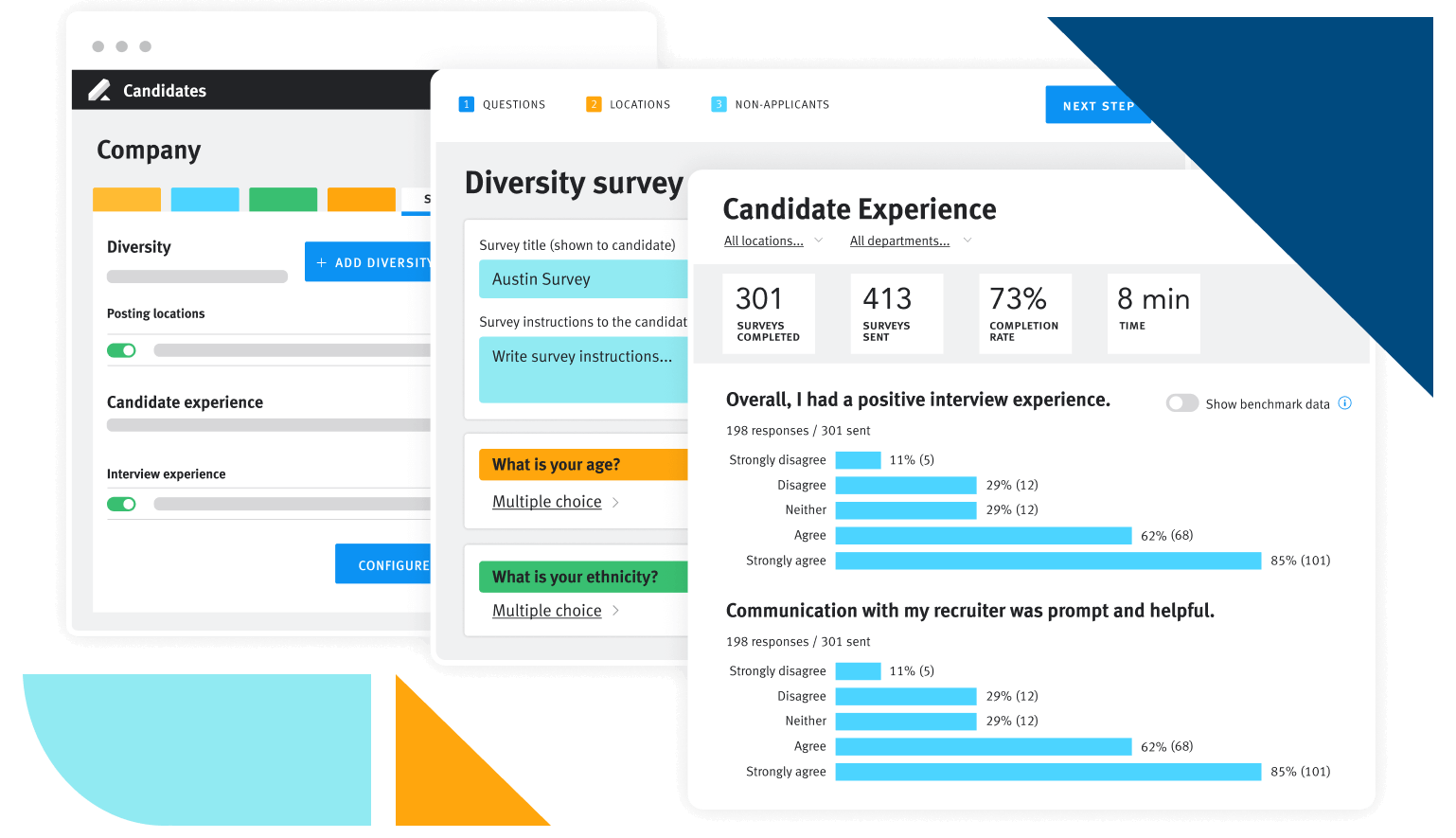 3) Allow hiring managers to check in on active opportunities
4) Conduct deep-dives into "won" and "lost" candidates
5) Discern if requisitions are being filled at the desired rate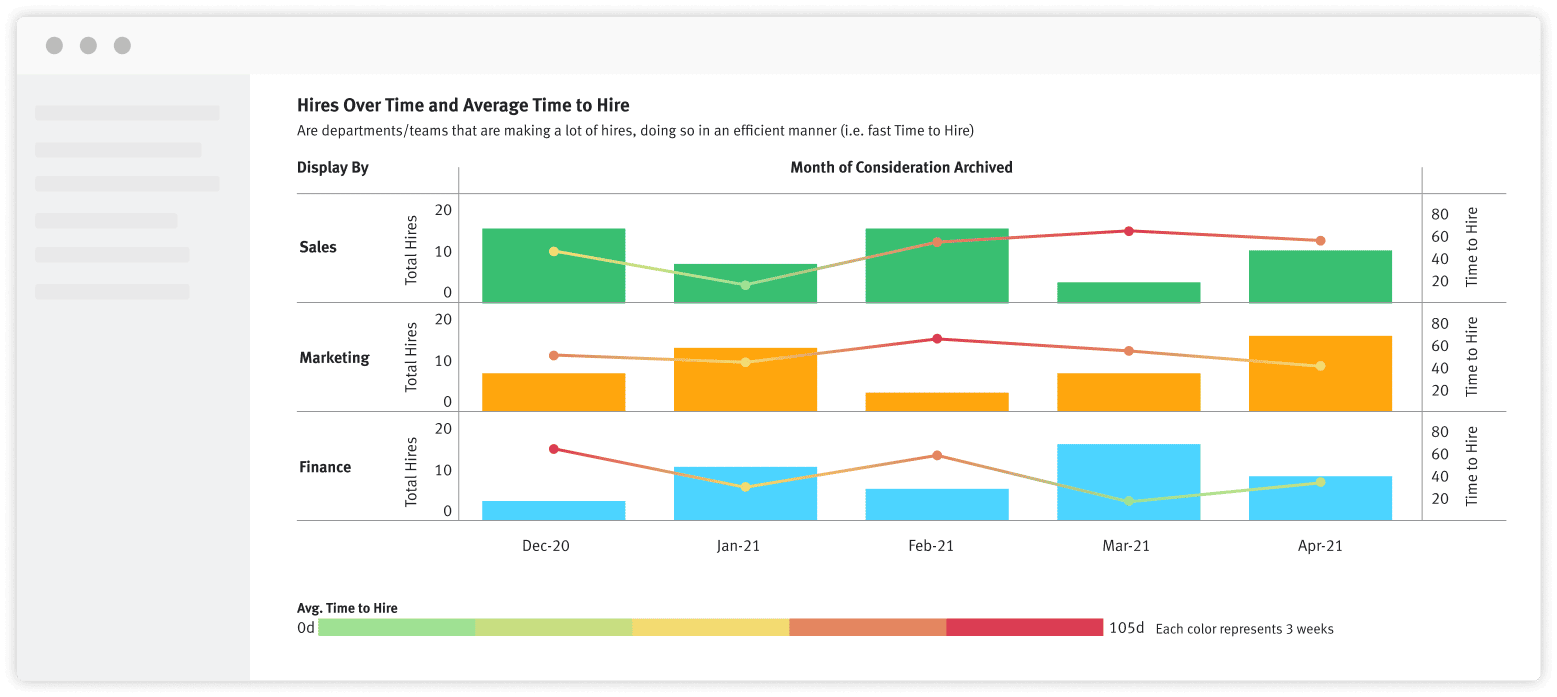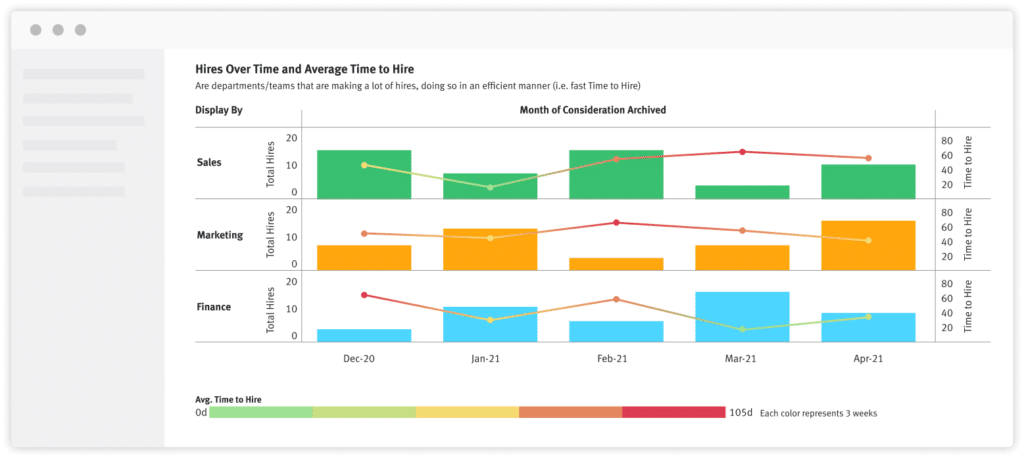 6) Identify how the average candidate moves through the funnel
7) Pinpoint bottlenecks with hiring for certain roles or teams
8) See the rate of offers accepted and declined over time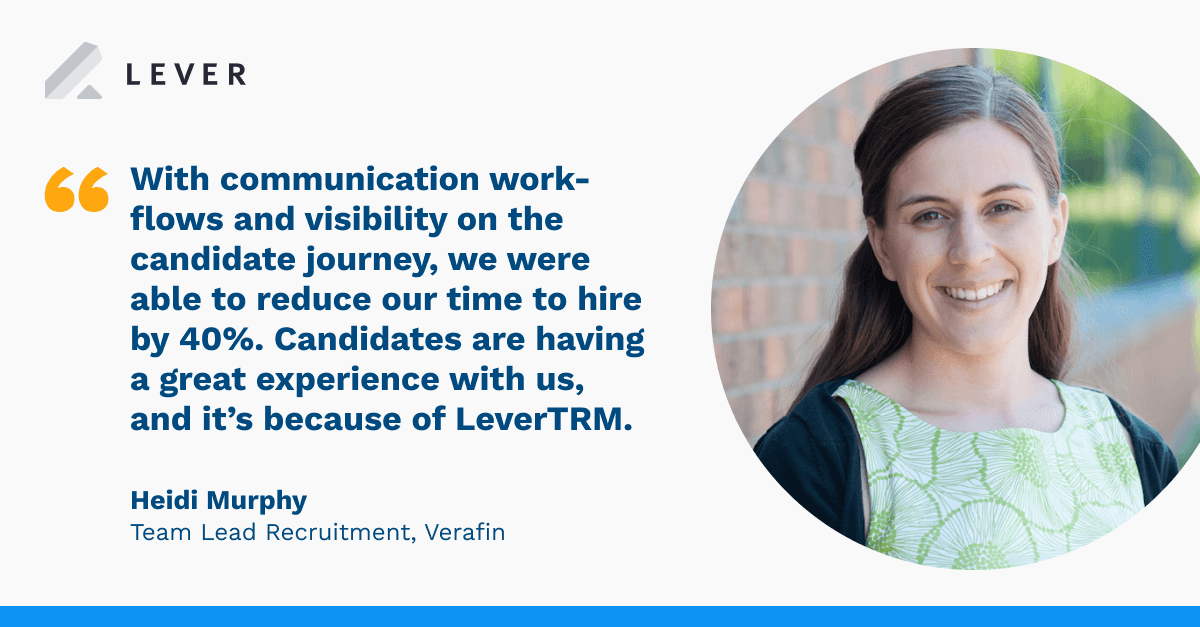 9) Determine if interview feedback is submitted quickly
10) Gauge the engagement level of their email nurtures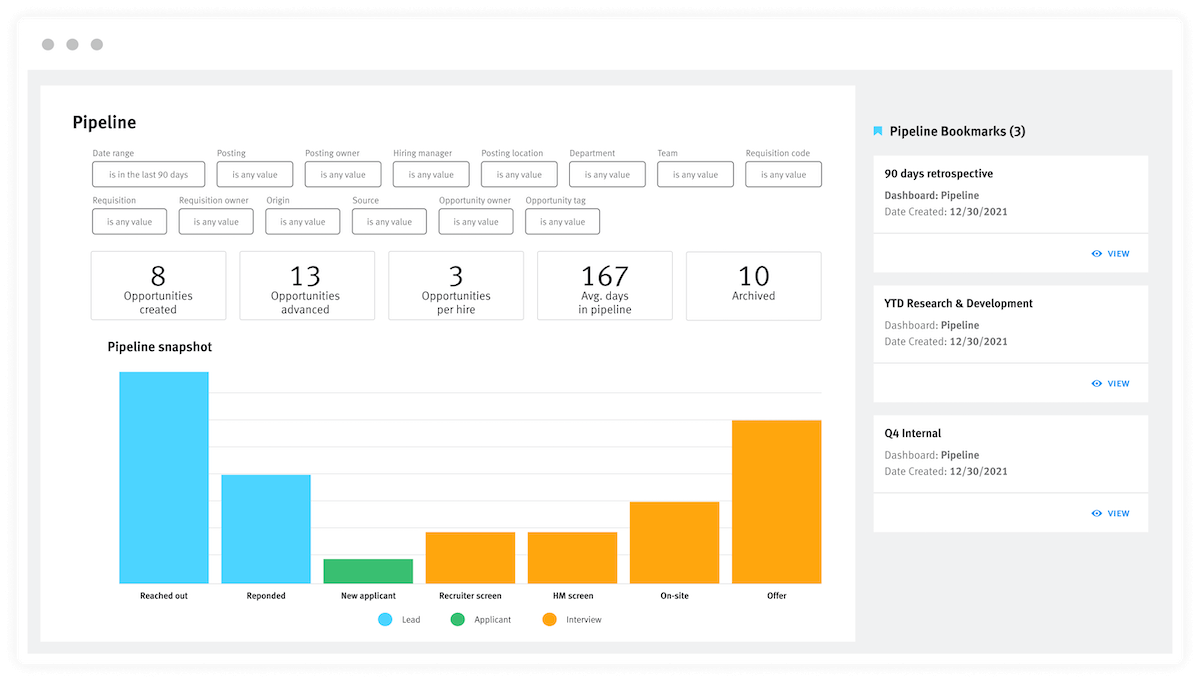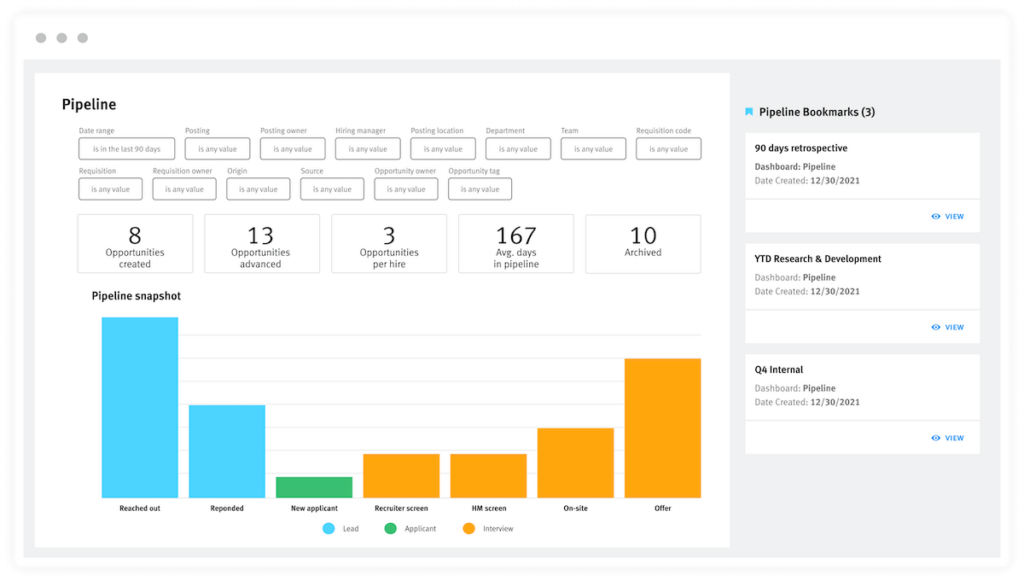 11) Track diversity recruiting efforts tied to overall DEI goals
12) View talent acquisition benchmarks to compare performance
Chat with a Lever rep today to get more info on Visual Insights and how your team can use the hiring analytics in LeverTRM to transform your talent strategy for the better.