There's an art and science to structured interviewing for employers today:
Your hiring team members must discern, from their vantage points, whether a given candidate fits what they and the business are looking for in a new hire.
At the same time, your hiring team must also be objective and unbiased when making decisions about who to advance in the process and extend offers to.
That's where an interview scorecard (a.k.a. candidate scorecard) can help.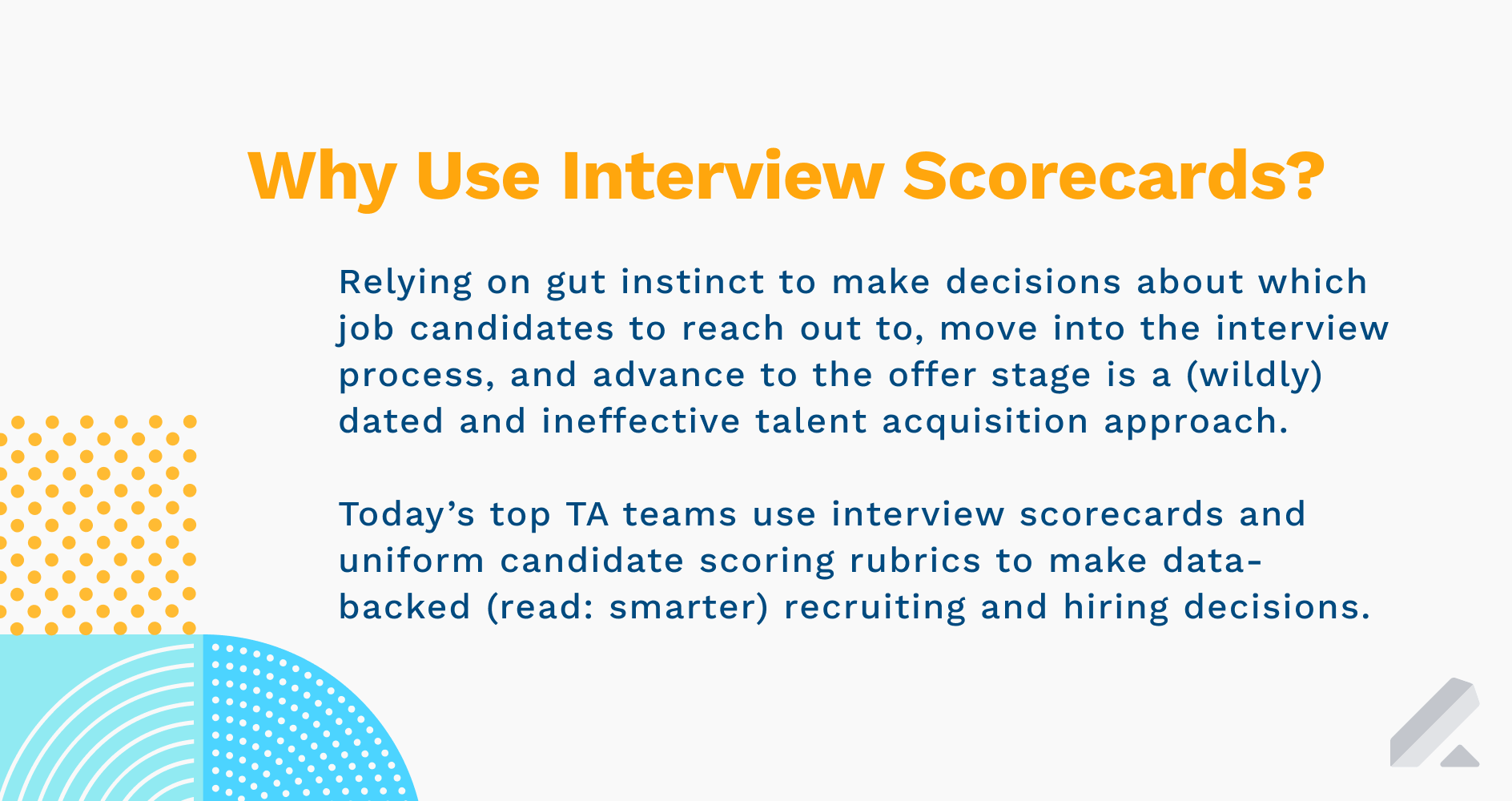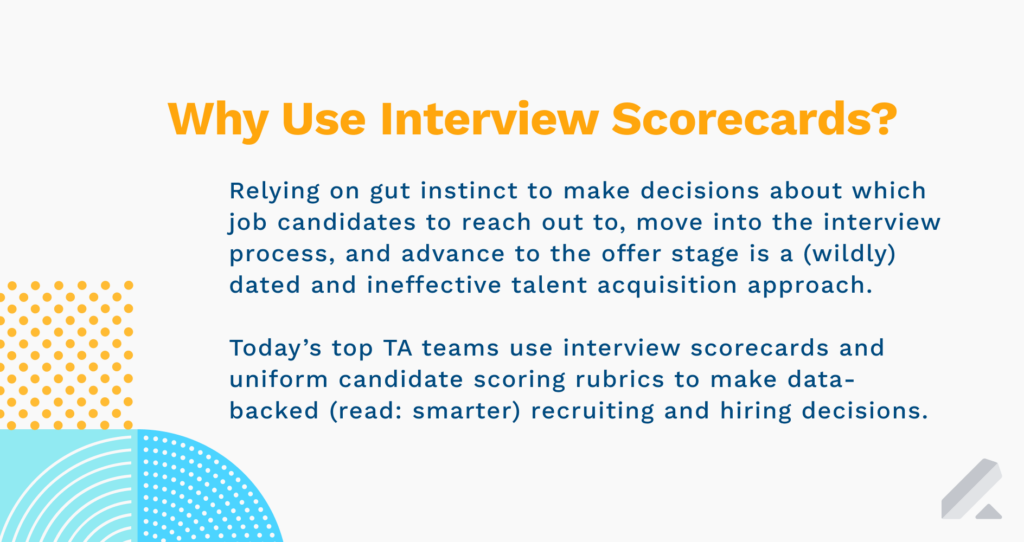 How an interview scorecard helps hiring teams evaluate candidates consistently and objectively
In a nutshell, there are three critical components of the interview process today:
1) Screening job candidates efficiently (e.g., 15-minute phone/Zoom screens) — a task that requires an advanced ATS system that streamlines resume review and enables recruiters to schedule chats with leads (or vice versa) with ease
2) Sharing interview kits with interviewers so they're ready to play their role in the process (and, if/as needed, re-training these panelists on interview best practices)
3) Making speedy but data-backed decisions about which leads to continue engaging with, which to "archive" in one's database, and which to email offer letters to
It's this third facet of interviewing that requires an insights-centric approach from your entire hiring team to ensure a fair and equitable recruiting process for prospects and hire diverse, qualified individuals to join your org.
Insperity Sr. Communications Specialist John Feldmann told SHRM that talent acquisition teams can't improve their interviewing approach without gradual refinement to it through regular analysis and data-backed adjustments.
For instance, John said routinely assessing quality-of-hire data with HR and hiring managers can lead to intelligent, analytics-driven alterations to one's interview process.
"By identifying specific knowledge, skill sets or personality traits that current or former employees possess that lead to success in the role they're looking to fill, they can then tailor interview questions to better determine post-hire success," John explained.
With that in mind, here's how Lever customers use our TA suite — including our built-in interview feedback form functionality and scoring system — to review prospects' answers to interview questions and, in turn, make the proper offer and hiring decisions.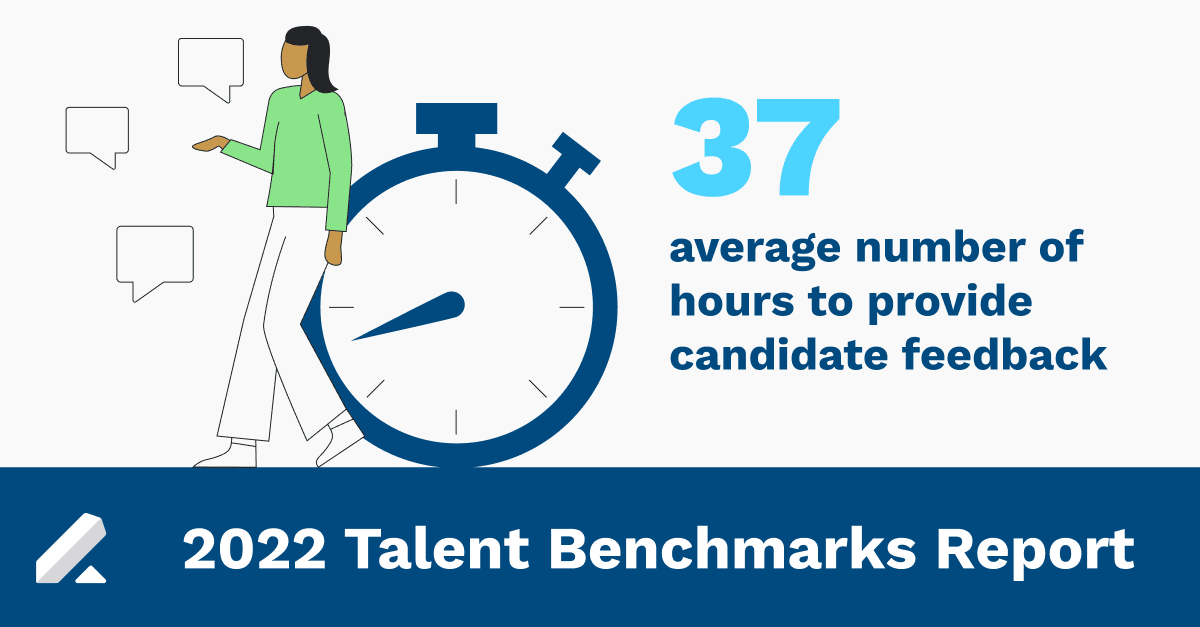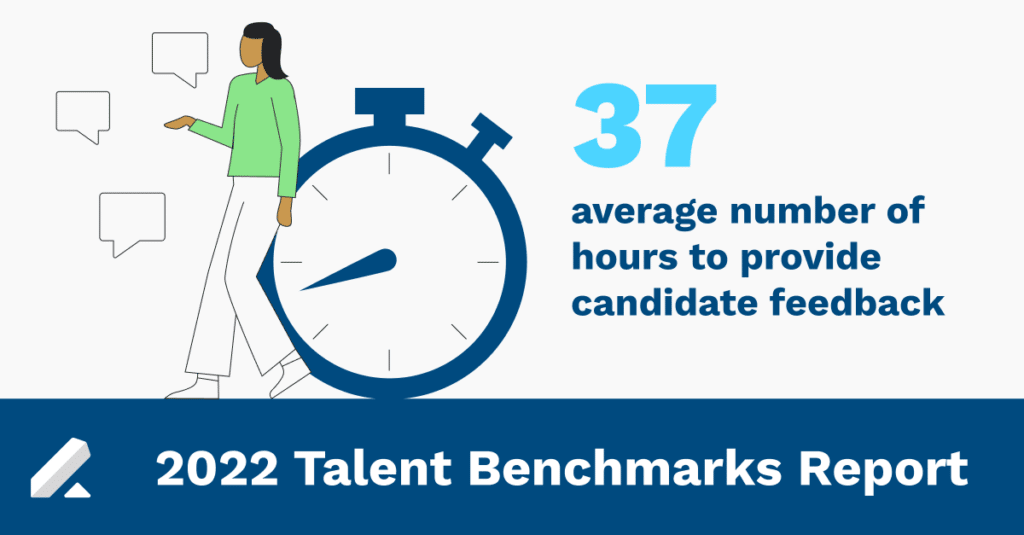 Develop a list of questions to use across the board with all interviews
Before any interview takes place, LeverTRM users work with HR and hiring managers to develop standardized questions they ask of all candidates while interviewing.
Additional questions can be added by role or team, but, for the most part, there should be a lengthy list of Qs that every interview panel asks all leads in the interview process.
Some should pertain to the position a candidate is aiming to secure (e.g., "What job-specific experience do you have with X?"). Others can tie into the org at large (e.g., "Have you worked for Y type of company before?") and the team leads would join (e.g., "How do you typically work with colleagues on Z team?").
The point is you need thoughtful, universally asked questions to ask.
The main reason behind these standardized question is to ensure a consistent interview process across roles, teams, and locations so all candidates are considered and calibrated in the same fashion — something that helps greatly reduce the potential for prejudice.


Begin the interview process in earnest — and "stick to the script"
Once this list is crafted, interviewing can commence and interview panelists can ask the specific questions they've been assigned to pose to prospects (and without deviating from the structured interview "script" of sorts to avoid bias from creeping into their recruiting cycle).
Deviating from this list could lead to a bad interview experience for prospects and many engaged prospects "exiting" your recruitment funnel.
Paychex research from 2022 found three in 10 job seekers found not asking candidates' applicable questions related to the role and their resume off-putting — and would make them reconsider whether they wanted the job.
Asking solely the relevant Qs assigned — and providing thoughtful responses to prospects' questions — is how you can provide a high-quality candidate experience.
Fill our interview scorecards individuals, then reconvene as a team
After each interview takes place, panelists must "silo" themselves, so to speak, as they rate the job seeker in question based on their answers to each question.
This feedback is added to the aforementioned interview feedback forms LeverTRM users can custom-tailor to effectively (and expeditiously) evaluate candidates.
Lever customer Samba TV makes good use of this interviewing feature.
The business turned to LeverTRM because its previous ATS simply deterred efficient interviewing and made it difficult to both consolidate interview feedback in a central location and make collective hiring decisions from that data.
"The ways you can customize your interviews, panels, and feedback forms [in LeverTRM] are great," Samba TV Head of Global Talent Sri Ramachandran. "It's not complicated, but the functionality it provides is very easy for recruiters to navigate and get the job done."
3 tips to ensure you use interview scorecards effectively in your efforts to assess candidates
What your interview scorecard looks like will likely differ from those of other talent teams.
That being said, there are a few best practices all successful talent teams abide by when constructing and utilizing their candidate scorecards.
1) Use a uniform, unfluctuating rating scale for all job candidates
Your recruiting and hiring strategy already has several layers of complexity to it. There's no need to add more complexity by establishing an interview scorecard rating system that's overly intricate and difficult to take action on.
Lever customers use our set-in-stone, four-point rating scale (i.e., one to four, with one being "Strong No Hire" and four being "Strong Hire") to grade prospects they speak with.
"A standardized rubric or set of criteria is crucial in helping every stakeholder in an interview process objectively assess candidates based on responses and conversations," the Lever team explains in our Structured Hiring 101 guide.


2) Collect feedback from hiring managers and interviewers promptly
One oft-overlooked element of your recruiting cycle that merits attention (and constant improvement) is the speed with which interviewers provide their candidate feedback.
Lever customer 15Five has realized a quicker feedback cycle that has contributed to consistently higher conversions and streamlined recruiting ops with our TA suite.
"It can be a challenge to get people to submit thorough and thoughtful feedback," said 15Five VP of People Operations Heidi Collins. "Lever is so intuitive and simplifies the feedback process for our team."
Just be sure no interviewers speak with one another when rating prospects. Doing so is how you can avoid any bias in your eventual collective feedback discussion session.
"Having interviewers submit their ratings before getting input from their colleagues will have the further benefit of reducing the chance of groupthink in your evaluations," TA experts Atta Tarki, Tyler Cowen, and Alexandra Ham recently wrote for Harvard Business Review.
3) Analyze candidates' answers and how interviewers rate them often
This one is plain and simple:
Review the interview scorecards for each respective hiring team member, and use the scores to inform your collective decision-making about whether a candidate is deemed a worthy potential hire.
There are certainly other factors that go into making hiring decisions. For instance, hiring managers may have a preferred level of experience or certifications for hires.
However, the average numeric candidate scorecard rating for your panels should essentially be the first and foremost factor taken into account to impact your hiring choices.
Things like how a candidate would impact the company culture or whether they maintained steady eye contact during on-site or remote interviews simply don't matter.
Trust (and leverage) the data, and you'll continue to make smart hiring decisions.
Learn how LeverTRM can help you realize a more data-driven, structured interviewing process that leads to offers for the right candidates and less bias in your hiring process.