Talent acquisition teams have faced an uphill battle since mid-2022.
Drastic changes to headcount planning by their leadership teams has made it more difficult for TA teams to plan too far ahead with their recruiting and hiring efforts.
Constant layoffs and hiring freezes have forced talent orgs across the globe to shift their strategies significantly and in a very short period of time.
What's more, approved requisitions have been put on the back burner for many recruiting orgs. For some, most (if not all) active roles may have been deprioritized.
However, the economy moves in cycles. Slowdowns occur — but they don't last forever.
Recall the candidate's market in 2021 that was preceded by a wave of layoffs. When the COVID-19 pandemic sent the world into lockdown, many lost their jobs.
After a short time, though, the labor market recovered to the point prospects had plenty of options, with many employers looking to fill critical roles once again.
It's exactly because of the cyclical nature of the economy that C-suites should keep headcount planning top of mind so they are prepared when conditions improve and in a better place to ramp up their hiring plans — based on short- and long-term goals — again.


Putting a scenario-based headcount planning process in place for your business
Many organizations use scenario planning to realize more flexible and agile operations.
Recruiters can apply the same thinking to adapt to a changing work environment (i.e., one in which a sizable number of people are let go and business goals change due to external factors out of their control).
For effective, scenario-based headcount (or workforce) planning to work, you and your TA team must work with your executive staff to understand altered company goals and how those changes will impact headcount needs.
For example, what would your sales headcount need to be if your org revised its revenue goals downward due to weakened consumer spending?
Once you have figured out your target business objective, you can reverse-engineer your headcount plans and ideal organizational structure.
In addition to modified growth expectations, your TA team must use real-time data associated with your workforce (e.g., voluntary attrition numbers, internal promotions, org-charting adjustments) to amend your recruitment efforts accordingly.
Consider a scenario in which 20% of your marketing team quit within a month:
This circumstance isn't ideal. However, it can help you and other business leaders work together to determine what this means for your talent management strategy (e.g., which roles require urgent attention, which employee skill sets are now lacking due to resignations.
You can then liaise with people managers and human resources to backfill these roles by finding people with the right skill sets and experience levels.
Similarly, you can also work on professional development with your HR colleagues and departmental leaders to train internal candidates who could possibly transition to newly opened positions and rectify missing skills gaps.
There are many other situations (e.g., succession planning, lots of lateral or upward mobility among existing employees), you and others responsible for headcount planning must account for (and even expect) when mapping out your hiring needs to ensure said plan aligns with current and future business demands and will help your org achieve its goals.
The point is implementing a scenario-based workforce planning approach will enable you to adjust and adapt your hiring strategy as required to not just stay afloat, but also to thrive and better compete for top talent.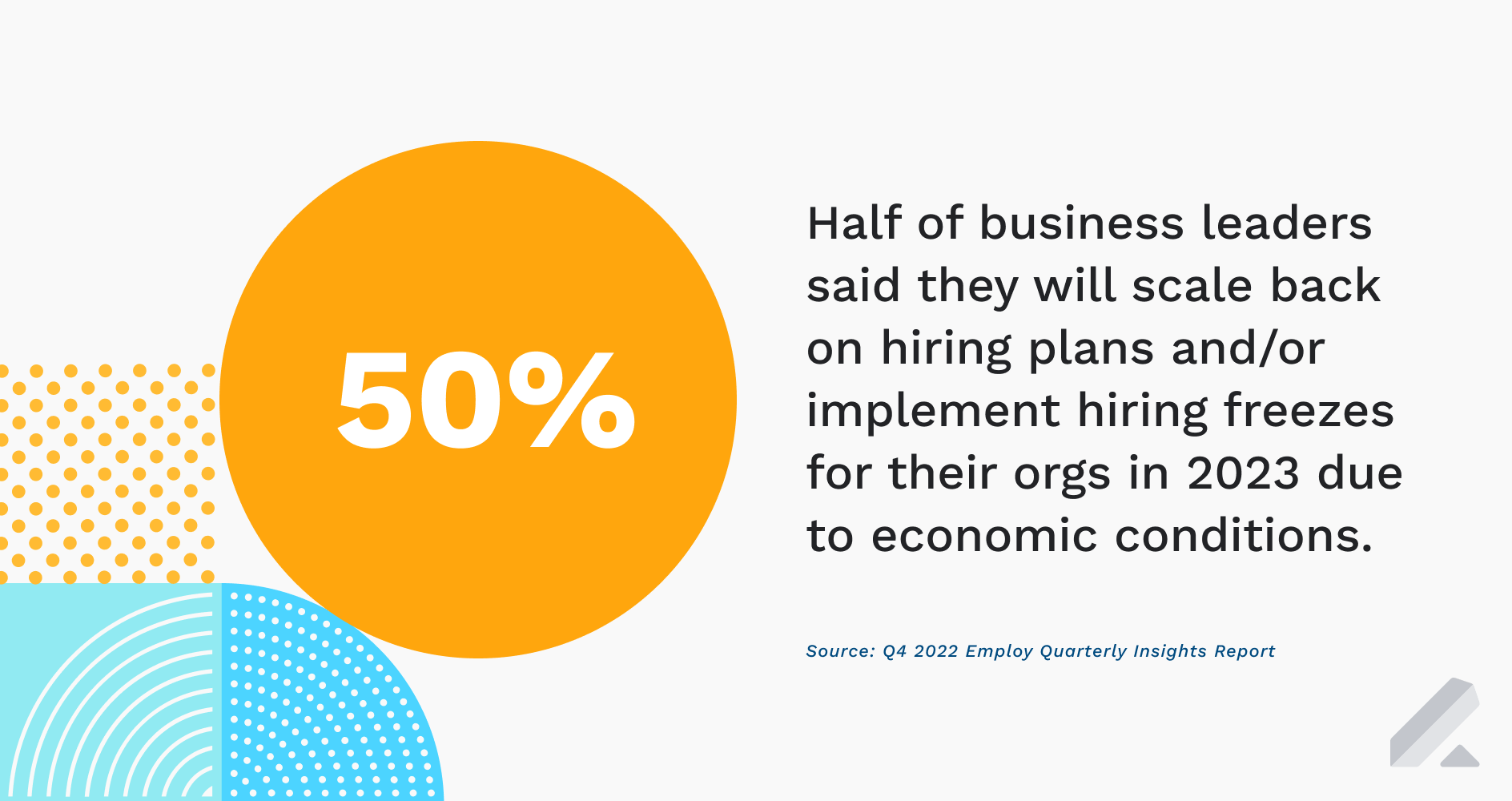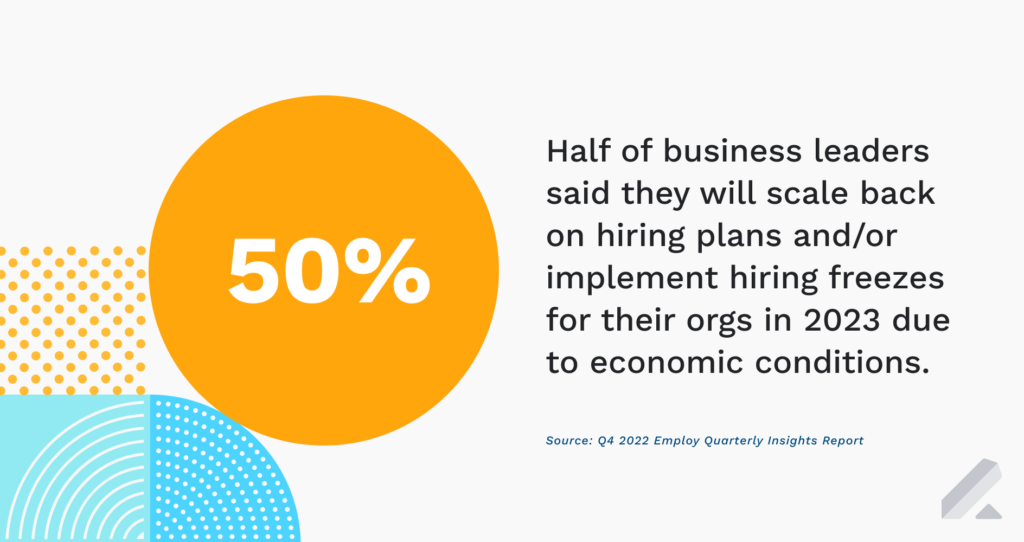 Ensuring your talent acquisition team is ready to adjust to headcount planning alterations
Talent leaders must ensure their teams understand current headcount planning priorities.
Failing to do so will only lead to confusion regarding what types of candidates and roles recruiters should focus on filling today and the foreseeable future.
Here are some specific action items you and other key hiring decision-makers should focus on to ensure their recruiting staff is ready for any headcount planning changes and, in turn, can adapt to changing hiring intentions.
Keep your TA team productive during a hiring slowdown
During the downturn, TA leaders can keep their teams productive through initiatives that improve the candidate and employee experience. Some projects that can keep the TA team ready to accelerate sourcing, nurturing, and interviewing at a moment's notice include:
Creating career frameworks and competency rubrics to speed up the hiring of new employees, evaluation of current employees, and promotion during growth periods
Revisiting your job description template library by addressing (see: eliminating) gender-coding, jargon, and lists of extensive )and unnecessary) role-related requirements
Developing new structured interview processes (or improving existing ones) to ensure your recruiters and interview panelists deliver a fair, effective, equitable hiring experience
There are countless other tasks you can assign to TA specialists.
Whichever duties you decide to designate, just be sure it's enough work to keep recruiters productive and make them feel like they're contributing to growth in a meaningful way.
Consider sourcing freelance and contract workers
Full-time employees can offer consistency in scheduling and product or service quality, so sometimes it's imperative to fill specific roles with full-time employees.
However, economic downturns often mean a need to look for shorter-term staff options.
Freelance or contract workers might prove to be a better fit for some roles and departments during an economic downturn, at least until your business sees more stability in terms of its balance sheet and revenue growth.
Your C-suite may prefer to hire a sole proprietor or freelancer over a full-time employee since they don't require the benefits package (health insurance, 401(k), etc.) afforded to FTEs.
Additionally, contractors are willing to work more flexibly than full-time staff members.
Instead of a 40-hour-per-week paycheck, consultants can perform a flexible 10-15 hours per week, helping companies maintain business momentum while saving money.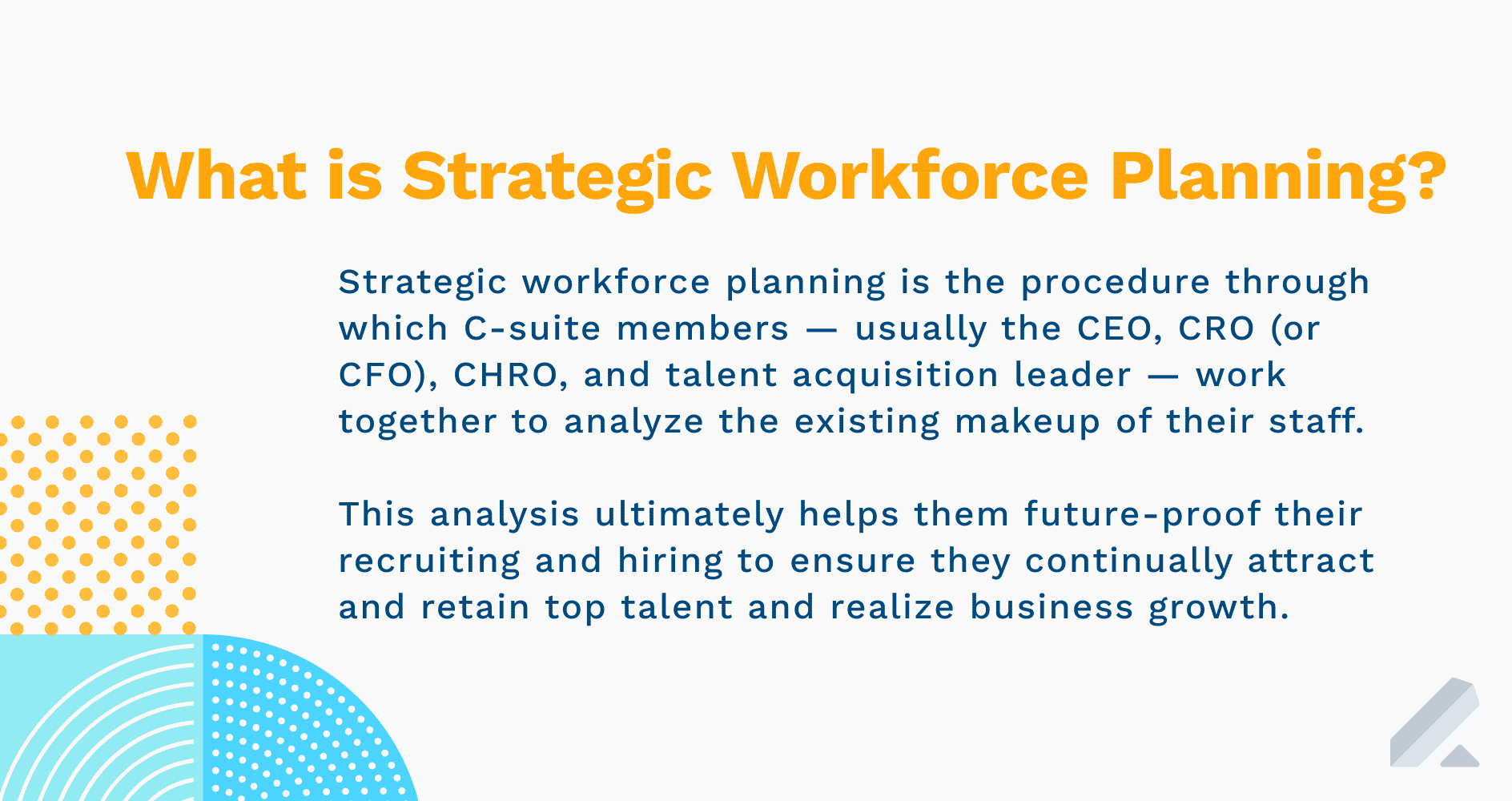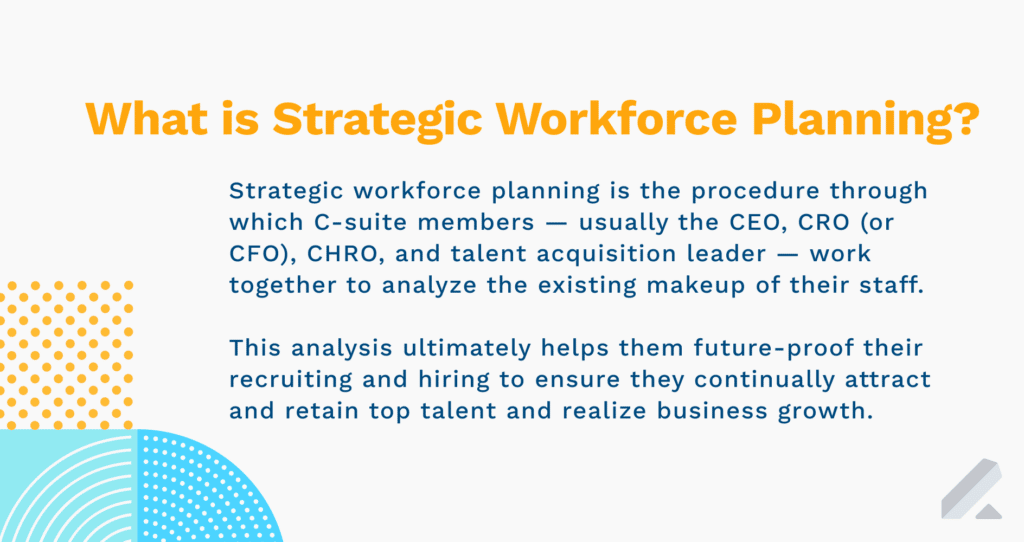 Recalibrate experience and skills requirements
Skills mapping is a crucial component of headcount planning.
This activity allows companies to define the required skills for specific roles and determine whether the current workforce's skills meet, exceed, or fall short of those needs. Being open-minded about new skills or tasks can add significant flexibility to workforce planning.
For example, during The Great Resignation, many tech companies hired and trained retail and hospitality workers in sales and customer success roles. The same mindset can be applied to training and transferring internal employees or being open to talent from different sectors.
Utilize a single source of recruitment truth
A crucial component of headcount planning is ensuring all the relevant data is collated in one place. Many companies fail at this step because they don't have a single source of truth for HR, TA, and other hiring stakeholders.
Lever's hybrid applicant tracking system and CRM solution offers a single point of view into the historical candidate and employee data to help talent teams adjust intelligently to the headcount planning changes implemented by leadership.
Take pipeline management, for instance. Recruiters who use LeverTRM can assign tags to each candidate in the platform and easily rediscover them in seconds.
When hiring freezes are put in place, they can tag active opportunities they've engaged for specific roles with a label that denotes they're a strong fit for a position, but they'll have to revisit them (i.e., re-engage them) down the line when hiring recommences.
Schedule a demo with the Lever team today to learn more about how our complete ATS + CRM solution can help you build more flexibility into your headcount planning.