Ebook
The Essential Guide to Diversity, Equity, and Inclusion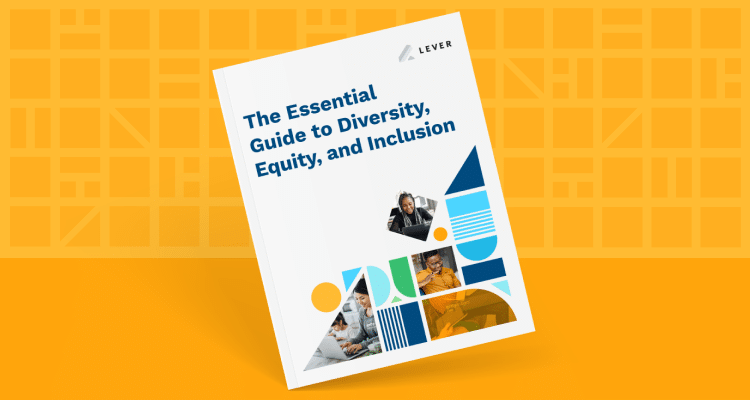 The Essential Guide to Diversity, Equity, and Inclusion
When it comes to cultivating a diverse, equitable, inclusive workplace, many teams don't know where to begin. It's easy to commit to in writing, but it's much harder to make concrete improvements to your company culture and recruiting practices.
This guide contains key strategies to help teams start making visible progress today. At Lever, after baking DEI initiatives into our decisions from the beginning, we've learned both what works and what doesn't.
But this guide goes beyond just our stories. Enclosed you'll also find learnings and failures from diversity and inclusion leaders at Lyft, Yelp, and many others.
Our guide will help you uncover tips to:
Set measurable, achievable diversity goals
Establish fair compensation practices
Diversify your candidate pipeline
Embed DEI initiatives into your onboarding process
And much more!
In one chapter, we even share 40+ fresh ideas for how you can engender DEI in your workplace.
Download the guide, today!
*Registration information may be shared with our partner, Teamable.
Download free guide