resources
Automation and AI in Recruiting: Balancing the Risks and Rewards in a Modern Hiring Environment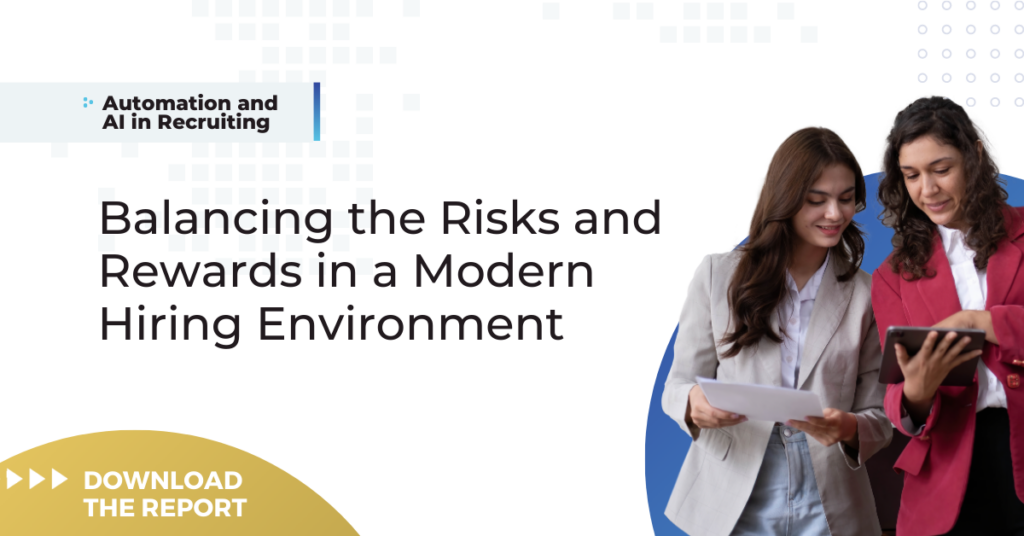 The talent environment remains highly competitive amidst challenging economic headwinds. And it's requiring companies to focus on increasing efficiencies to achieve their hiring goals.
The latest report from Employ provides organizations large and small with valuable insights on how to leverage recruitment automation and AI to streamline and add value to their recruiting function.
Get your own copy of this report to discover:
What differentiates recruitment automation and AI
The current state of AI-powered recruiting solutions
Insights on the impact of these purpose-built technologies
Best practices to leverage AI and automation at multiple stages of the recruitment journey
Gain valuable insights from this report to learn how you can move past manual tasks that drag the recruiting function down.
Find out how to automate processes and augment human ability with AI to improve efficiency and deliver more human-focused candidate experiences.
Download your copy of the report now.