resources
Employ Quarterly Insights Report | Q1 2023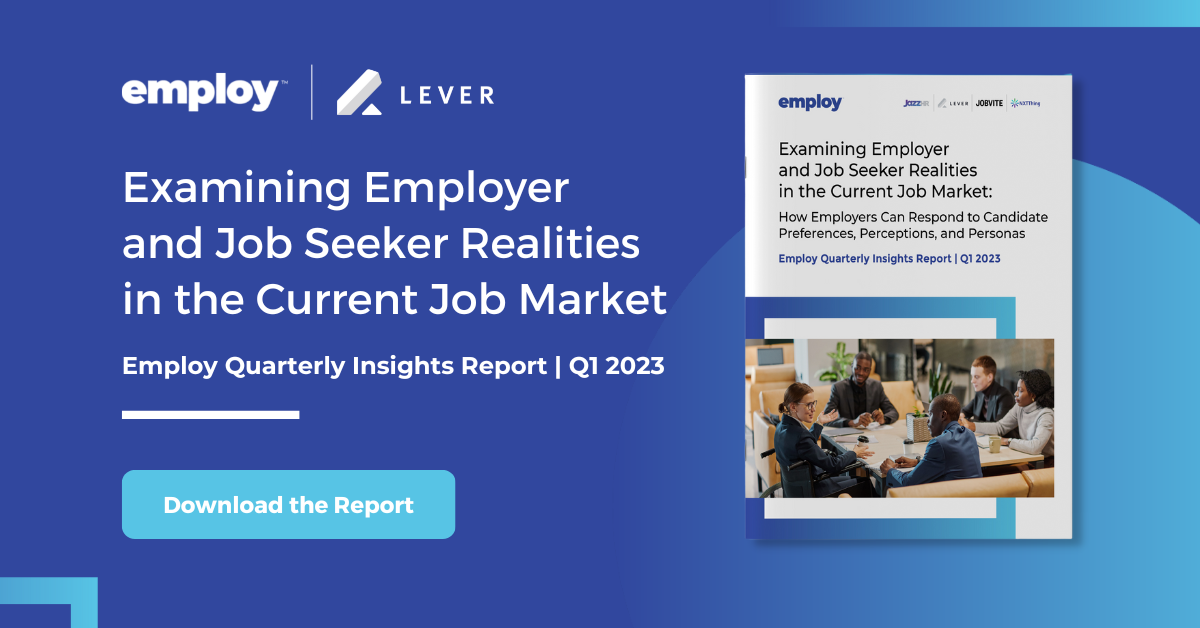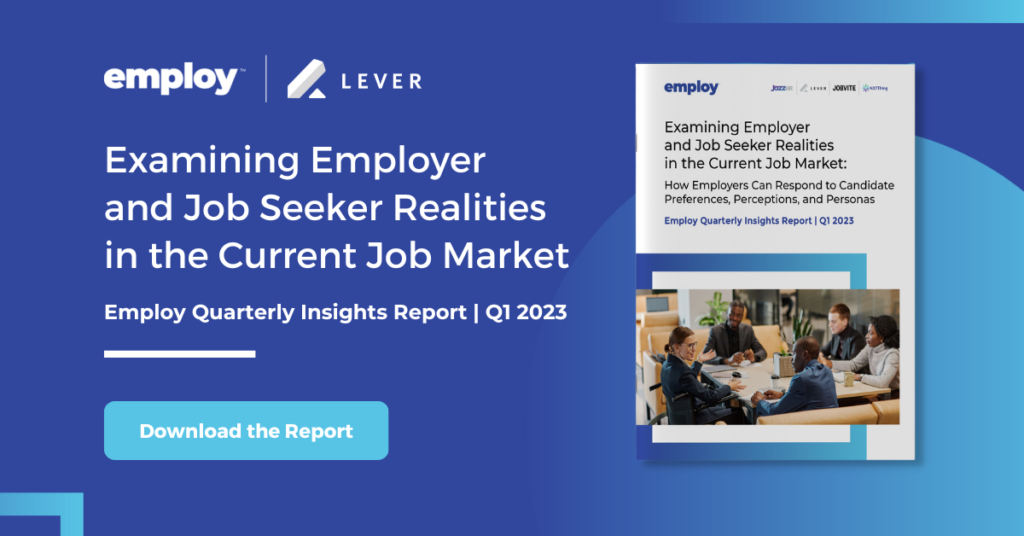 In the current labor market, employers are facing unfamiliar territory. The job market remains strong, but based on Employ data, there is a deceleration in the market as evidenced by a pullback in the number of new job postings.
So, where do candidates fit into this? What are their current preferences and perceptions when it comes to looking for jobs? And how can employers respond in providing experiences that support job seekers and build a pipeline of talent for the future?
The Q1 2023 Employ Quarterly Insights Report explores these questions and offers timely, actionable insights employers can use in optimizing and maturing their own recruiting functions, informed by the realities job seekers face right now.
Get a free copy of the report to discover:
New data on job seeker versus employer realities in the labor market
Current hiring trends, job market insights, and candidate expectations
Key strategies for ensuring an outstanding candidate experience
Job seeker personas to guide the way employers think about candidates