Ebook
Managing Change When Onboarding a New ATS + CRM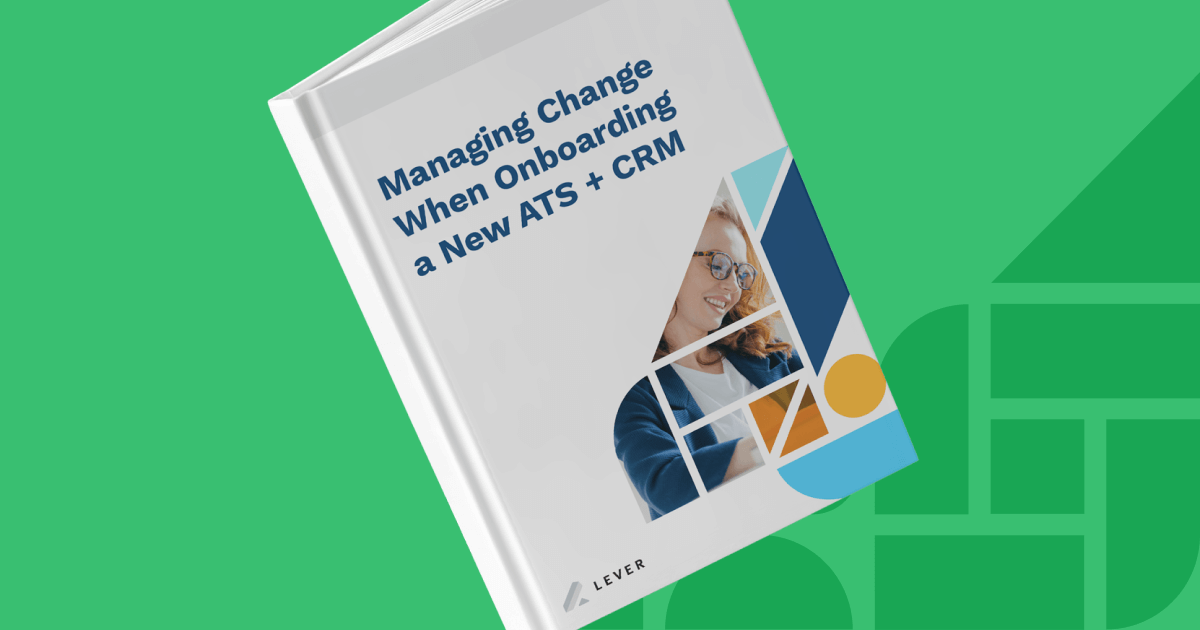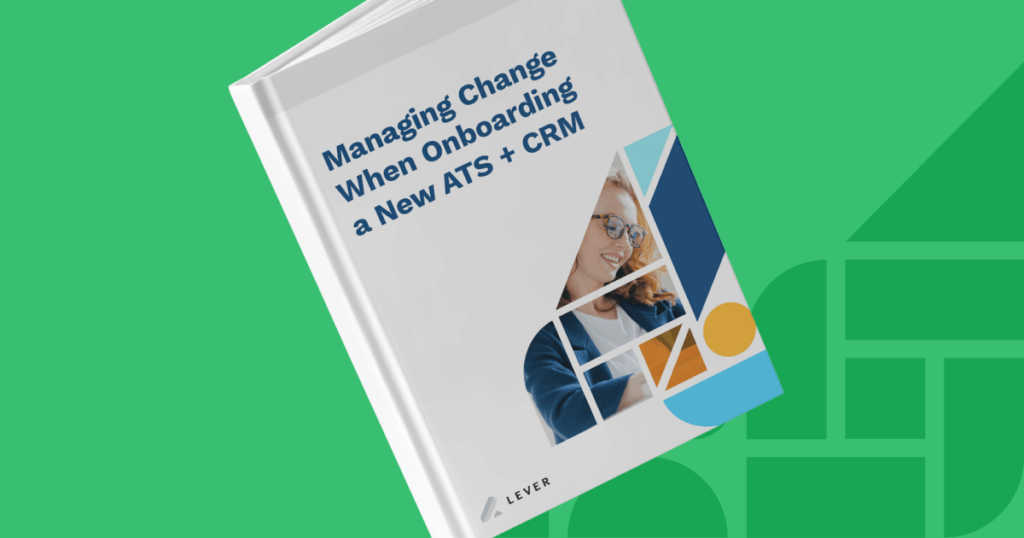 A concerted change management plan that includes all key stakeholders who need to be involved in the selection, implementation, and eventual utilization of our talent acquisition suite is essential to take full advantage of the platform and reap the rewards (i.e., realize greater hiring speed, efficiency, and quality).
Download our explanatory guide today to learn how you and your leadership team can manage change effectively when investing in LeverTRM as your new ATS + CRM.
We created our step-by-step playbook to show talent leaders such as yourself:
That making the switch to a more proven recruiting system with powerful ATS functionality and CRM capabilities can elevate your hiring effectiveness
Why sticking with the status quo in terms of your current TA software (especially a dated ATS) can lead to operational inefficiencies and poor hiring
How we've seen Lever customers — from SMBs to enterprises — succeed with their respective onboarding strategies and change management approaches
As Lever VP, Sales Arie Jongejan notes in our change management guide, "The invested time in the short term is so worth it when you and your TA team come out the other side of implementation stronger and realizing your desired ROI."
Fill out the form to get your free copy of our ATS change management guide — and learn why you should secure our sophisticated and intuitive recruiting solution for your talent team and how you can implement it in a streamlined manner.
Download this free resource