resources
How to Hire and Retain Neurodiverse Talent at Your Business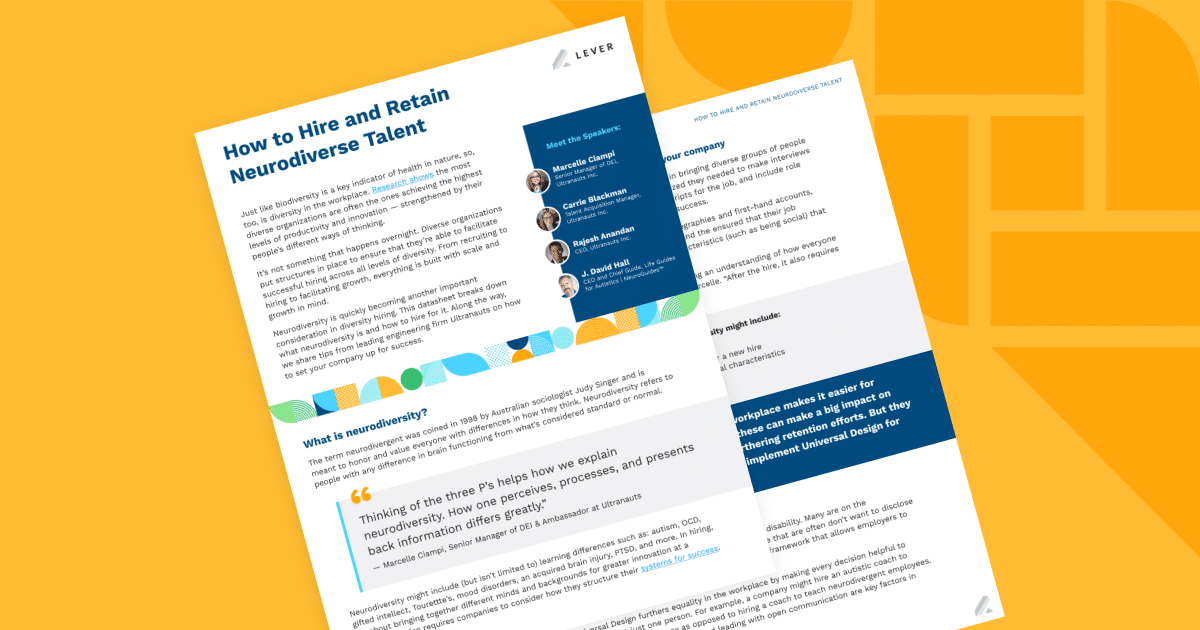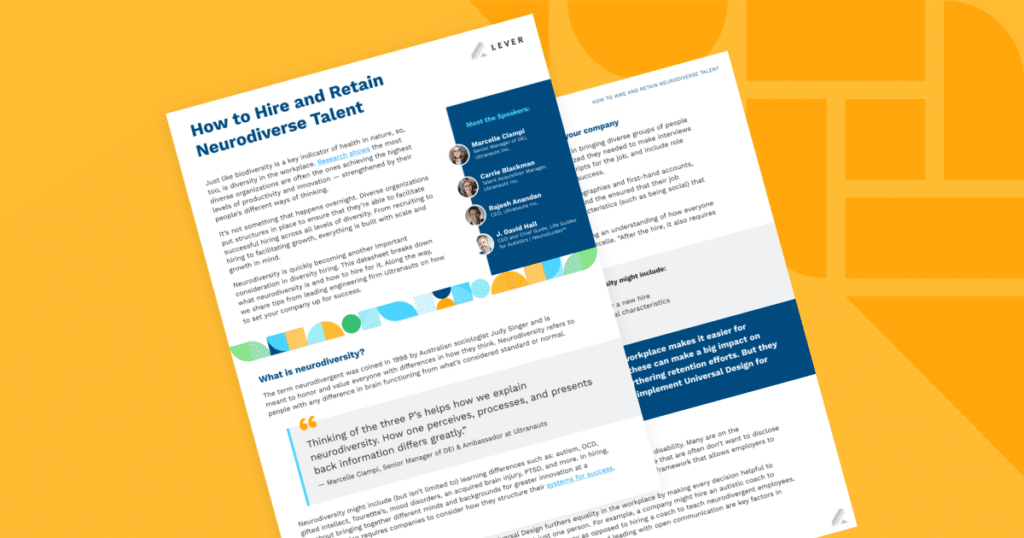 Research shows that most diverse organizations achieve the highest levels of productivity and diversity — strengthened by people's different ways of thinking. And neurodiversity is quickly becoming another important consideration in diversity hiring.
Learn 3 ways to achieve success in building a neurodiverse workforce, with this guide. You'll learn:
How to further neurodiversity efforts within your organization
The best way to implement Universal Design, and what that means to your company culture
Last but not least — retaining neurodiverse employees!
It's the small steps that we take that make massive gains to our business — starting with the right hire.
Download Free Datasheet