Webinar
2023 Job Seeker Expectations vs. Realities: Bridging the Gap for Future Employees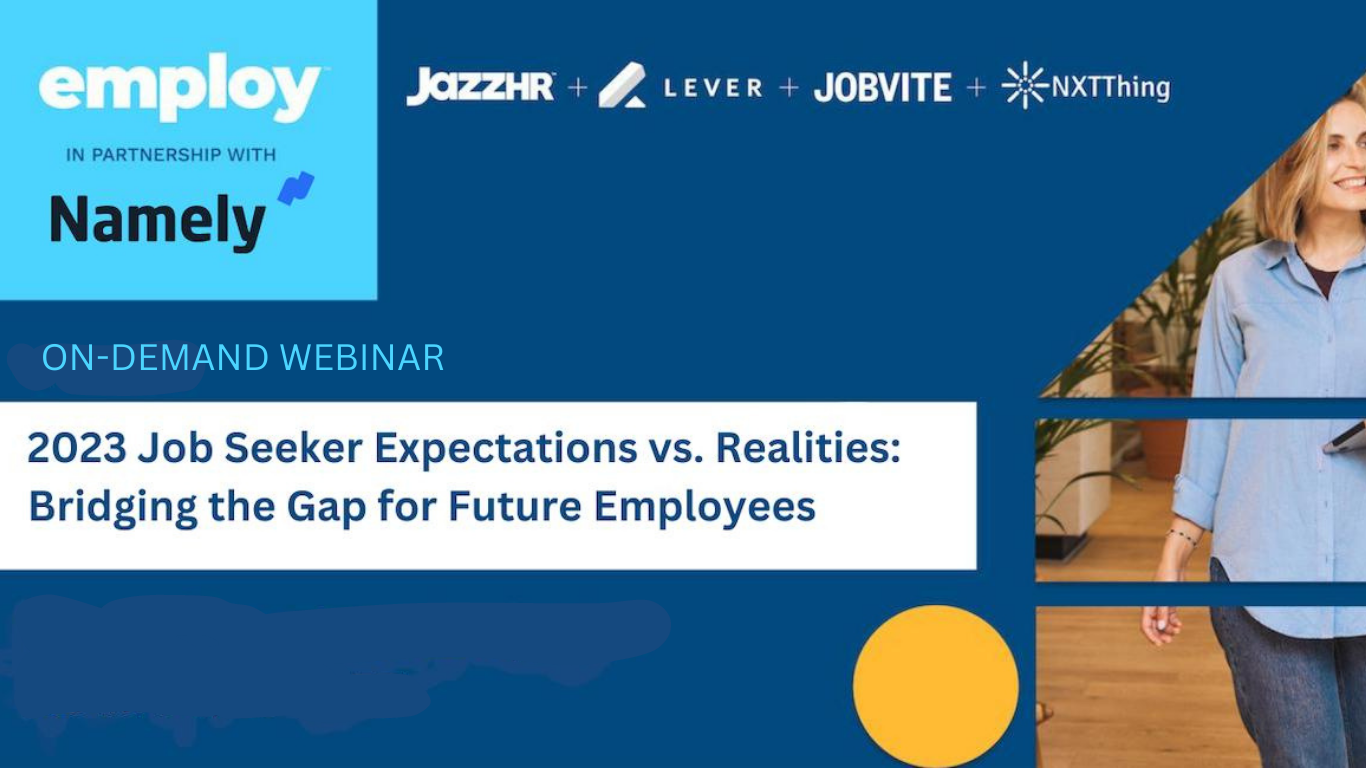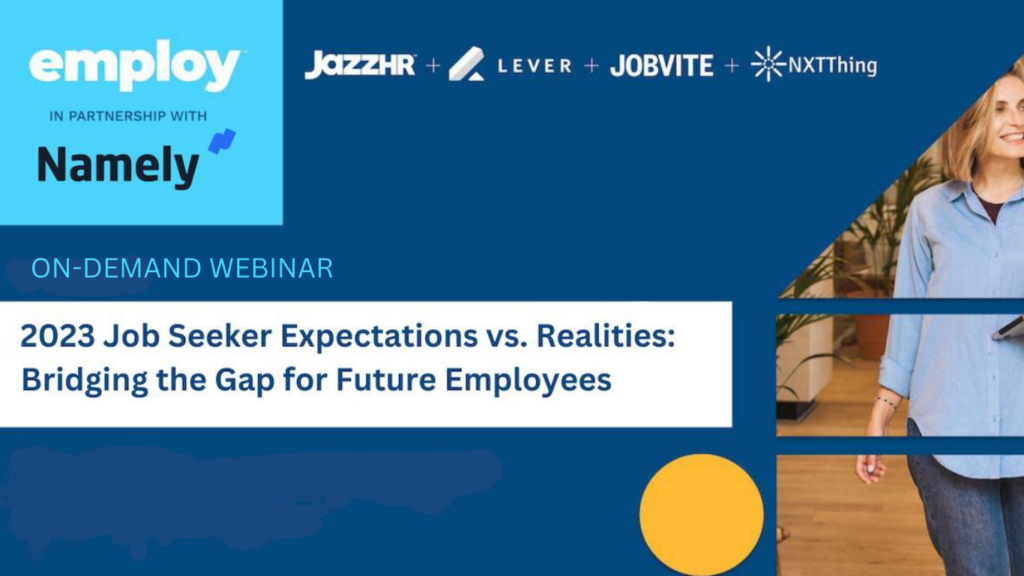 Join HR Leaders from Namely and Employ for a joint webinar presentation of Employ's 2023 Quarterly Insights Report, where we'll dive deep into the latest trends, challenges, and opportunities in the world of work.
Drawing on a wealth of data from our extensive network of employers and job seekers, as well as industry experts and thought leaders, this webinar will provide a comprehensive analysis of the current state of the labor market and what it means for businesses and job seekers alike.
In this webinar, we'll explore:
The latest job market trends and what they mean for hiring and retention strategies
The impact of emerging technologies and new ways of working on job roles and skills requirements
The top challenges facing employers and how they can be overcome
Insights into what job seekers are looking for in their next role and how employers can meet their expectations
Whether you're a business owner, HR professional, recruiter, or job seeker, this webinar will provide valuable insights and practical advice to help you stay ahead in a rapidly evolving job market. Don't miss this opportunity to gain a competitive edge and stay informed about the latest trends and developments in the world of work.
Sign-Up