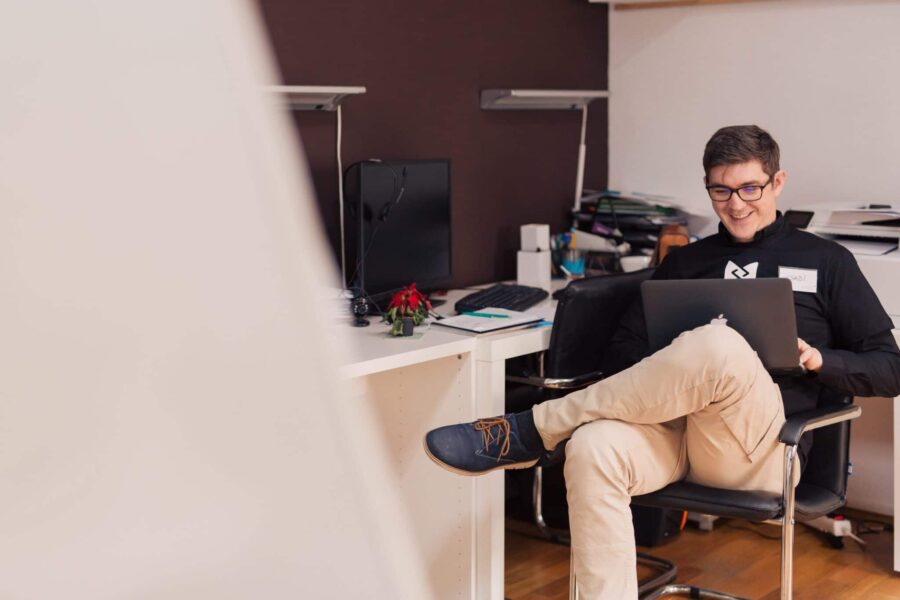 About the Company
BenchSci is the world leader in AI-Assisted Experiment Design. Their mission is to exponentially increase the speed and quality of life-saving research by empowering scientists with the world's most advanced biomedical artificial intelligence.
Challenge
Scaling talent recruitment and HR processes to keep up with hyper-growth is difficult. Now try doing that in the middle of a global pandemic, while simultaneously transitioning from an office work environment to remote-first. That was BenchSci's challenge. With COVID in full swing, the need to go remote became an overnight reality. At the same time, the company still needed to fill key roles with top talent. Roald Harvey, Head of People Operations at BenchSci, had to find a way to quickly acclimate new hires and preserve BenchSci's strong people-first company culture even if they didn't share a physical workspace. Developing a functional and automated onboarding program couldn't wait.
Solution
Roald's search led him to bob, the HRIS created by Hibob that streamlines HR processes like onboarding, performance management, and compensation while driving culture and engagement. He loves that it integrates seamlessly with BenchSci's existing tech stack, including Slack and LeverTRM, which they use to source and recruit new talent. Lever and bob are both flexible people management platforms designed to scale with the fastest-growing companies.
Lever makes it easy to source top talent, reduce time to fill, and improve hiring funnel DEI. New hires are then introduced to bob, which unites communication, attendance, and performance under a single digital roof. Both platforms enable the automation of essential tasks.
Results
Automation powered by LeverTRM and bob enabled BenchSci to go remote-first within 1 week.

BenchSci successfully onboarded 119 new employees remotely in the midst of a global pandemic.
Increased in organization-wide collaboration, streamlined onboarding workflows, and delivered insights that HR teams need to continue pushing new DEI initiatives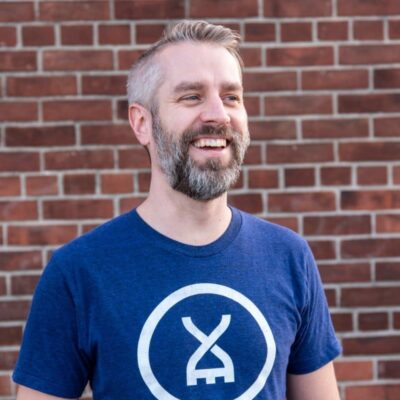 To make remote working successful, you need to be intentional about your workflows and you need to leverage systems and tools that facilitate communication and streamline the employee experience. You can't sit back and expect relationships to happen."
Read similar stories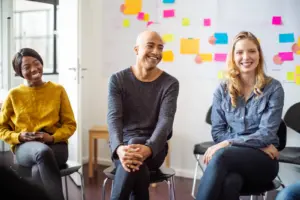 Insomnia Cookies Speeds Up Hiring Process with LeverTRM for Enterprise LEVER CUSTOMER SINCE 2022 PRODUCT…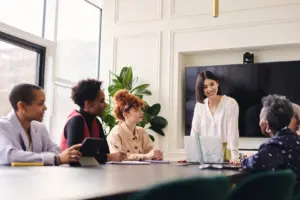 Xepelin Switched From Greenhouse and Reduced Reporting Time By 85% LEVER CUSTOMER SINCE 2022 PRODUCT…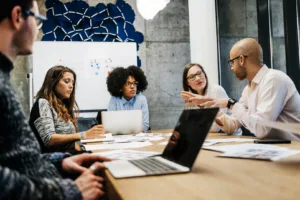 How Entrata® Scales Globally with LeverTRM for Enterprise LEVER CUSTOMER SINCE 2021 PRODUCT LeverTRM for…