With this release, Lever is announcing a host of upgrades to help as recruiting organizations plan to enter 2021 with more predictability and sustainability in mind. We know that many companies have experienced much uncertainty over the course of this year, which is why we are committed to your success in the years ahead by offering even more efficiency, automation, and visual insight within our product.
Visual Insights Preview 
Visual Insights is a completely redesigned reporting experience. It is built on top of Lever's unified reporting database, the same one that powers Data Warehouse Sync. Visual Insights leverages the power of Looker to create actionable dashboards that provide valuable insights at a glance. Additionally, new reports have been added to the existing list, including a high-level overview of all dashboards and requisitions.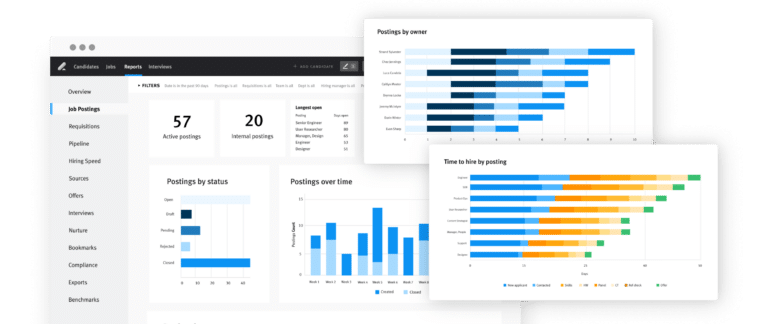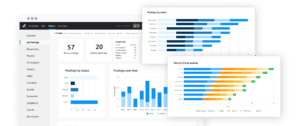 Expanded Partner and Integration Ecosystem
In this release, Lever launched new or enhanced integrations with Spark Hire, Crosschq, CodeSignal, Sterling, and HireSweet. With Lever's one-stop talent relationship management (TRM) platform, customers benefit by: 
To learn more or request a product demo from these partners, visit lever.co/partners.
Lever's Fall Release is Live. Stay Tuned…
Our Fall Release features are now live and available to you. Check them out and tell us what you think. As valued members of the Lever user community, we'd love to hear from you. To learn even more about how these new products will help you, schedule a demo with a representative to learn more.
About Lever
Lever's mission is to offer talent leaders powerful tools to source and build stronger relationships with candidates, while providing industry-leading reporting — all in one unified Talent Relationship Management (TRM) platform. Lever supports the hiring needs of over 3,000 companies around the globe including the teams at Netflix, Atlassian, Shopify, KPMG, and McGraw-Hill Education. Lever is also fiercely committed to building a team culture that celebrates diversity and inclusion. For more information, visit https://www.lever.co.