Where did 2017 go? With 13 days left in the calendar year, we're taking a moment to reflect upon everything that went down at Lever during the first 352. Hint: they were packed to the brim – with new product launches, customer love, and and momentous milestones. While we couldn't possibly catalogue every standout moment, we recapped many of our favorites month-by-month in this post.
Hope you enjoy reading Lever's 2017 Year in Review!
January: We usher in 2017 with some immediate changes. First thing's first: furthering EEO/OFCCP compliance for our customers. Many traditional applicant tracking systems only support compliance for applicants, those who enter the system via a careers page or job board. But that leaves a dangerous gap in accounting for candidates who don't submit applications, like sourced candidates or referrals. Our January upgrade covers you regardless of how candidates enter your ATS.
February: Love is in the air, and we transform Valentine's Day into Customer Love Day. As you can see in the pictures below, we dressed up as many of our customers to telegraph our appreciation for them.
We also launch our Slack integration 2.0, which sends interviewers reminder alerts in Slack 10 minutes before scheduled interviews. Through communicating with your team in their most frequently used channels, you can better set them up for success.
March: (Content) Madness ensues. We publish a meaty blog series and resource hub to help teams cultivate diversity and inclusion in the workplace. Then, we release our second recruiting benchmarks report for SMBs and startups, featuring findings like the most efficient sources of hire and how many candidates it takes to make a hire. Internally, we rejoice after hiring our first VP of People Mike Bailen.
April: Lever's engineering team dials it up. First, they make it easier for recruiters to see interviewer availability with a whole new calendar layout in Lever – complete with warnings for scheduling conflicts. They also empower teams to create customizable requisition approval workflows to ensure that each stakeholder – finance, HR, etc. – is on board with the requisition they've requested.
Somehow, they also find time to surprise our entire sales team with a 'Closer Awards' ceremony. Complete with formal attire, certificates, and paparazzi, they recognize our closers for their role in bringing Lever to more teams across the globe.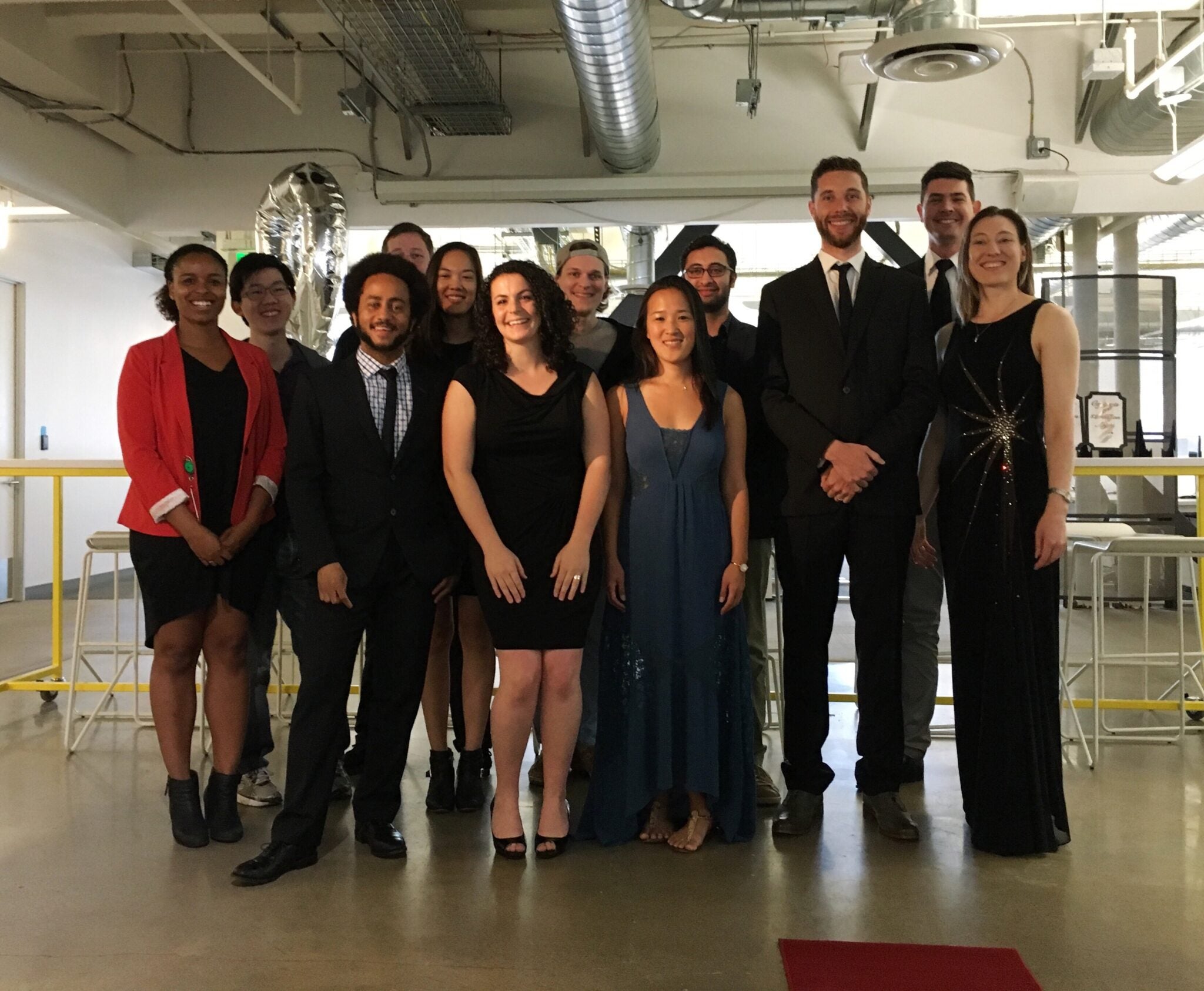 May: We host our most highly attended webinar of the year, and it's no surprise that recruiting legend Lou Adler is behind it. No one wants to miss out on hearing his top recruiting strategies. We were devastated when he later announced his retirement in September at our Talent Innovation Summit, but boy are we grateful for the learnings he's given us.
June: Our Summer of Sourcing begins. We release fresh sourcing tips over the course of 10 days. Then, we host three sourcing soirees with great talent leaders from coast to coast throughout the summer. To top it all off, we begin working with our 100th Lever Nurture customer.
We also announce Soc 2 Type 2 compliance, meaning that we provide the highest possible level of security to our customers, and release this research report which shows that applying design thinking to your recruiting efforts can truly revolutionize your success.
July: No summer slowdown for us, as we announce our $40 million Series C funding round, and thank our community for being with us on this incredible journey.
But that's not all for July. We also release Lever Nurture Reports to help teams track, measure, and optimize all their sourcing activity. Now, customers like Shopify who have doubled their candidate response rate in Lever Nurture can see what's working so well (and what's not).
August: To automate interview self-scheduling for candidates, we launch Easy Book. Now, recruiters can spend less time on coordinating interviews and more time on strategic talent acquisition.
We also announce our new native integration with Office 365 email and calendaring systems, enabling teams to collaborate and recruit faster.
September: It's the month of #Talentinnovation. At our Talent Innovation Summit, we bring together hundreds of talent leaders for two epic days. On the first day, we host a Diversity and Inclusion forum, packed with inspiration and insights from inclusion leaders who have powerfully and permanently altered the trajectory of their cultures. Our second day only adds to the magic. After we're joined by acrobats and dynamic speakers in the morning, we spend the afternoon tackling many of the most stubborn recruiting challenges out there.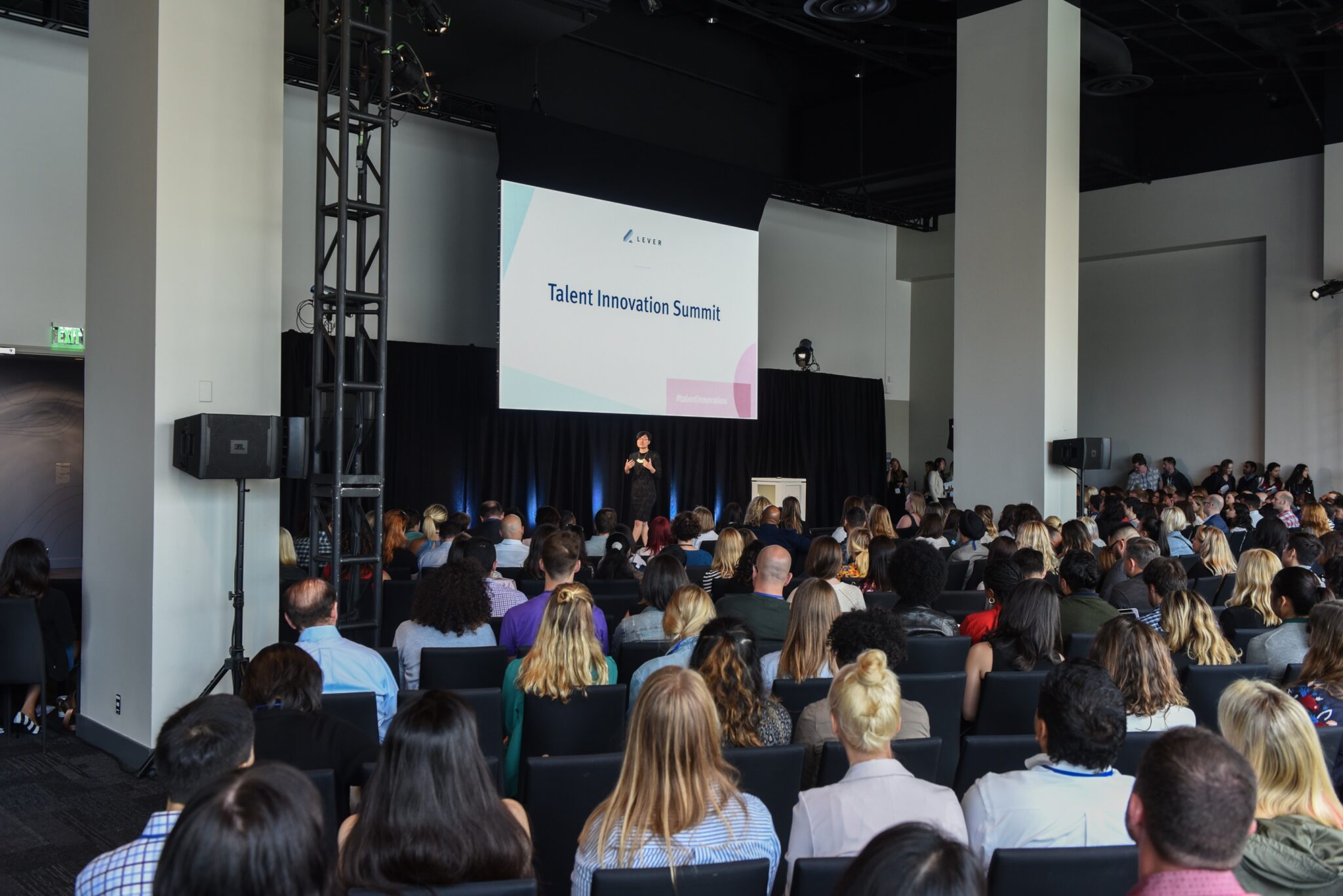 We're also humbled when the 2017 Timmy Awards name us San Francisco's Best Tech Workplace for Diversity, and when we win with KPMG New Zealand at the 2017 Brandon Hall Excellence Awards for Candidate Experience.
October: We release our Diversity and Inclusion Handbook! By sharing our own journey to 50:50 women and men, along with stories from Lyft, Affirm, Shopify, and Yelp, we strive to help teams build more inclusive cultures.
On another exciting note, we announce LinkedIn Recruiter System Connect with our partners at LinkedIn. It just became a lot easier to streamline your workflows between your applicant tracking system (ATS) and LinkedIn.
November: Nurture Recommendations is live. Going beyond search, we intelligently resurface candidates past candidates who fit open jobs, enabling organizations to get the most of their existing talent pool.
We also release not one, not two, but 101+ fresh recruiting hacks for hiring teams. These tips and tricks are already helping teams hire top talent more efficiently.
December: 2018 is upon us, folks. But before it hits, we publish a 5-part video series featuring tips on topics like candidate sourcing, candidate experience and diversity recruiting.
Finally, we release powerful new search capabilities. Now, our customers can find candidates faster time and filter candidates way more effectively. This aligns with our hope for all customers: that they come closer to nailing that ever-elusive combo of speed and quality.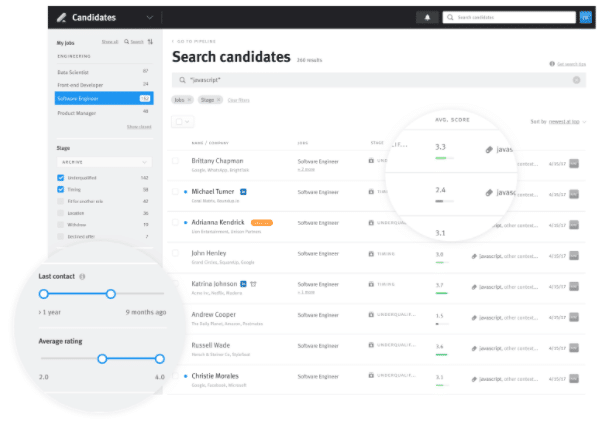 —-
And that's all from us. Hope you enjoyed your 2017 with us as much as we enjoyed it with you. Cheers to 2018!