Spring is in the air. At Lever, that means it's time for yet another feature release.
Here are the new and updated LeverTRM capabilities intended to further help talent acquisition teams take full advantage of all our complete ATS + CRM solution has to offer.
Augment your talent nurturing — and save time — with Candidate Texting
Email nurturing has been a staple of LeverTRM for quite some time. Lever Nurture helps countless TA teams connect with candidates of interest with automated campaigns and, in turn, gradually move them from one stage of their recruitment funnel to the next.
Now, Lever customers can also incorporate SMS into their talent engagement strategies, thanks to the addition of Candidate Texting.
LeverTRM users can access Candidate Texting from anywhere within the platform and instantly send personalized texts to prospects in their talent pool in a matter of seconds.
All texts are saved within the solution (right in the profiles for the candidates who are engaged via SMS), ensuring talent specialists can easily discern who they've engaged recently and with what message — something that further aids their pipeline management efforts.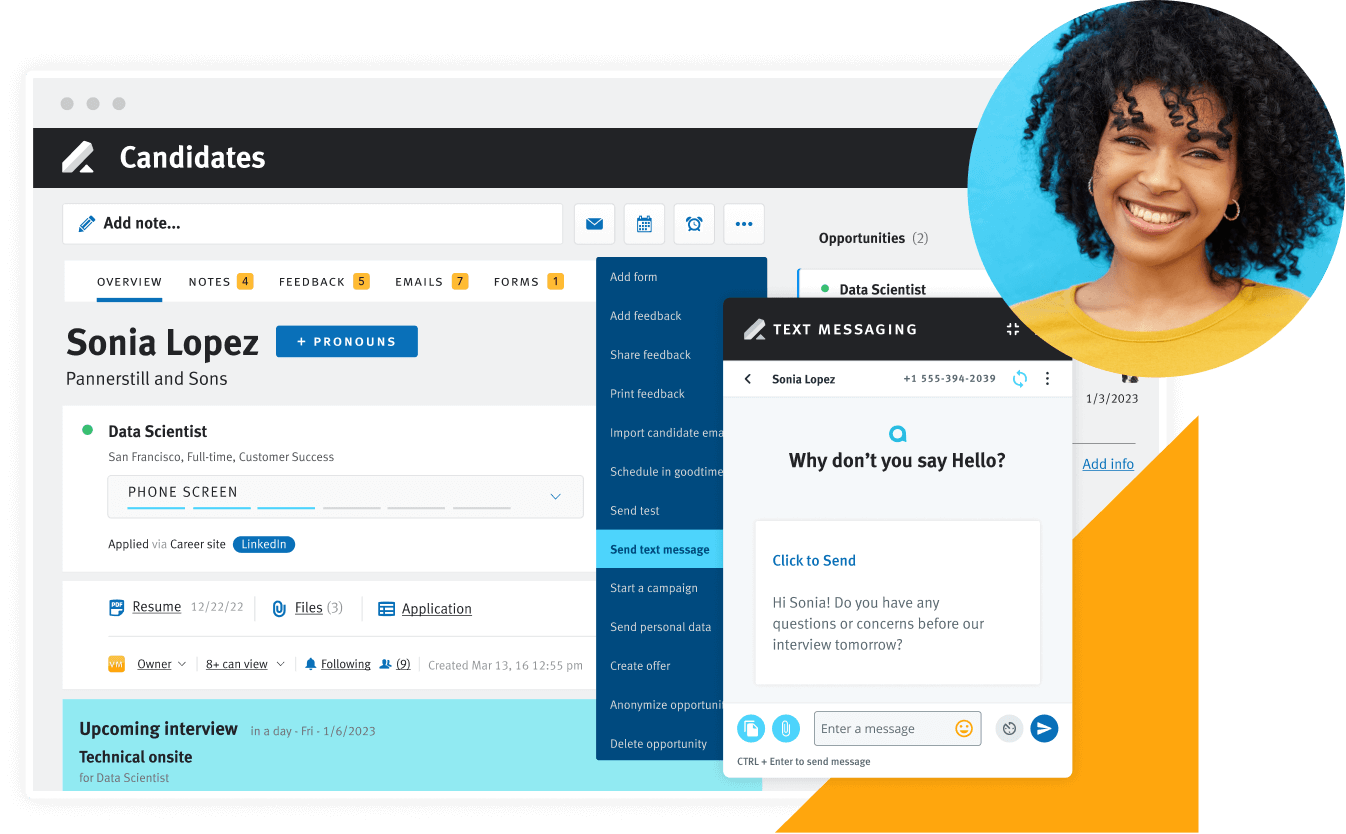 Create custom roles and permissions for several key tasks in LeverTRM
We know every talent team's hierarchy and recruiting processes are unique to them.
That means they need flexible and customizable role and permission configurations within their primary recruitment software to streamline hiring chains and make quick hiring decisions.
Enter custom roles and permissions, which allows LeverTRM Super Admins to define the designated roles for each hiring stakeholder at their org (e.g., Owner, Super Admin, Admin, Team Member, Interviewer) and ensure they have the appropriate permission levels.
Bottom line: This platform enhancement is meant to further streamline processes tied to the creation and approval of job requisitions, postings, and offers and make sure the proper hiring team members and executive leaders have clear pipeline visibility.
Leverage manager proxy approval to increase hiring process efficiency
Bottlenecks will invariably appear in the recruitment process for every TA team today. But, that doesn't mean these recruiting orgs should live with them. Especially if said bottlenecks lead them to lose out on top talent they otherwise could've hired if they only acted more quickly.
Our new manager proxy approval functionality aims to deter this kind of "gridlock" from occurring in our customers' recruiting cycles.
In short, this recently added capability allows admins to approve reqs, postings, and offers on behalf of their direct reports without needing a LeverTRM Super Admin approval.
This ensures decisions around these recruiting action items can be made swiftly — and prevent Super Admins from accidentally becoming bottlenecks themselves.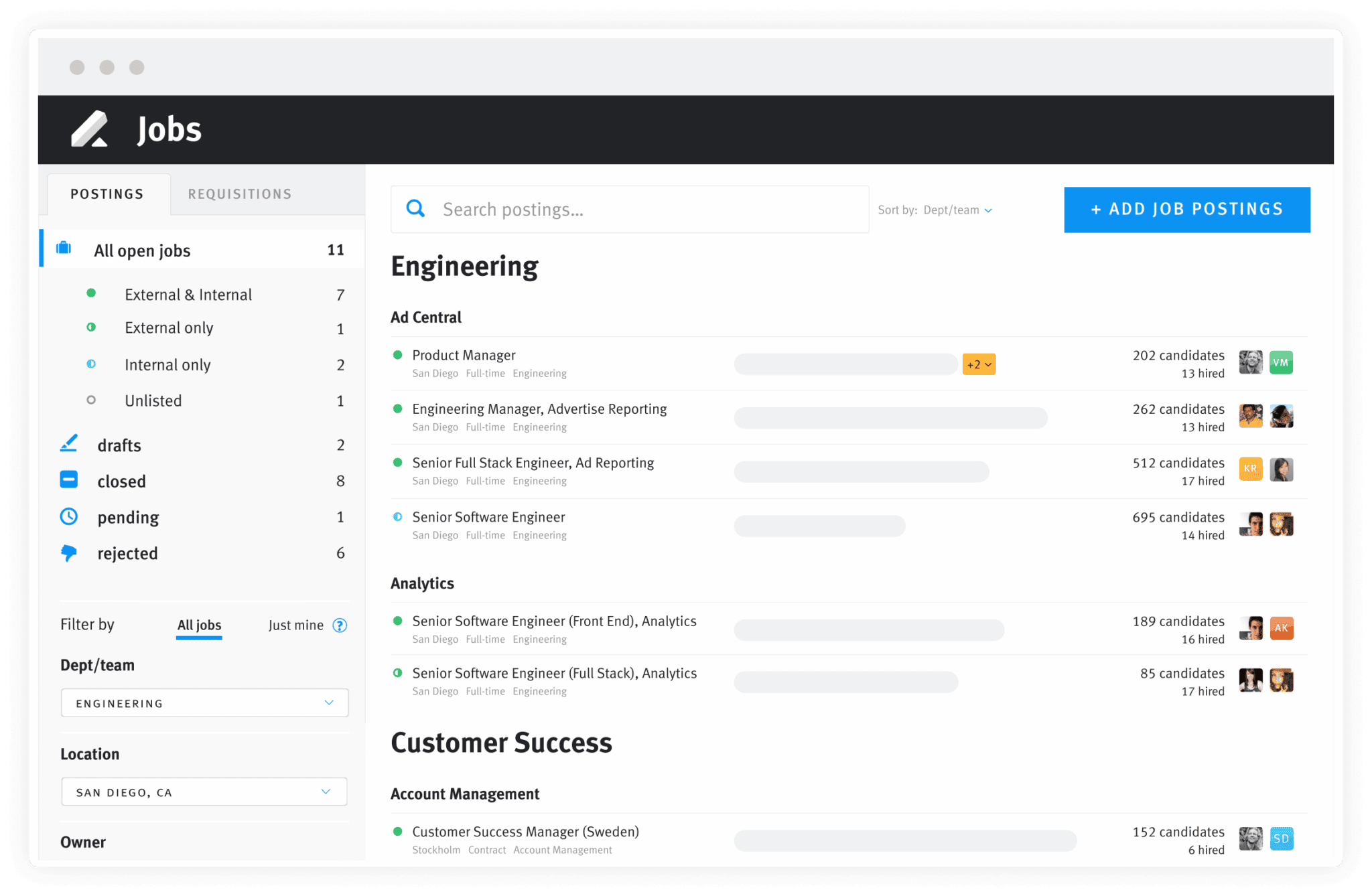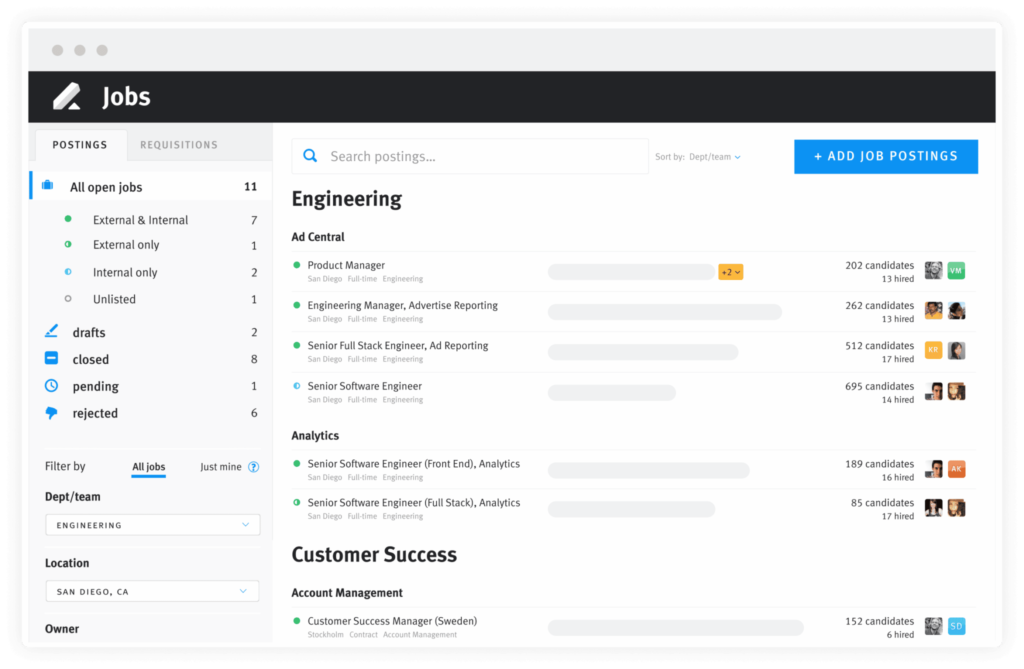 Schedule, send, and share Data Explorer-created reports with colleagues
LeverTRM users continue to make the most of the dozen-plus dashboards in Visual Insights, our built-in talent analytics, to elevate their candidate engagement and conversion efforts.
One such capability in Visual insights our customers utilize often is the "schedule-and-send" functionality, which enables them to create custom data visualizations for leadership.
Now, those with access to Data Explorer in LeverTRM can do the same.
As recruiters and ops managers who use Data Explorer uncover deep insights into their TA activities, they can create recurring reports that can be sent to relevant colleagues and C-suite members to keep them abreast of the latest metric improvements and pipeline progress.
Postings Dashboard enhancements to enable more granular data drilldowns
Speaking of Visual Insights, we regularly refresh the recruiting dashboards offered to ensure TA teams can conduct in-depth data drilldowns that help them easily determine their strengths and areas for improvement as it relates to their day-to-day efforts and long-term strategies.
The latest update is to our Postings dashboard. Now, LeverTRM users can:
Get additional context for metrics for both active and internal postings
See how postings owned by their agency are performing engagement-wise
Identify active opportunities that are associated with closed postings
Track the longevity (or "age") of all job postings and by posting owner
Evaluate the posting "events" that occur (e.g., "published," "removed")
Take advantage of new integration partners added to our expansive ecosystem
As is the case with every quarterly release, the Spring 2023 release includes many new integration partners who have been added to our vast ecosystem of TA tools. These include:
Want more info related to the Spring 2023 release (and our talent acquisition suite at large)? Schedule a call with the Lever team today to learn about our ATS + CRM solution.