Savvy and forward-looking recruiting professionals nuance and tailor their candidate communications. This includes cultivating relationships with each applicant or top talent contender, rather than transacting a one-time business deal. It means that building trust matters, and that in order to go faster, hiring managers are slowing down.
This is particularly important amid today's uncertainties, where your candidates' energy is likely being pulled in many directions. So, as the world recalibrates to this new-normal, it may also be a good time to pause and reflect on pivoting your systems approach to funnel the fundamentals of relationships more effectively. 
These include tailoring, and then automating emails for personalized outreach. Rather than one-and-done emails, talent strategists are queueing up multiple-email cadences and seeing response rates climb — upwards to 46% percent, according to the 2019 Talent Benchmarks Report: Key Hiring Metrics to Transform Your Business.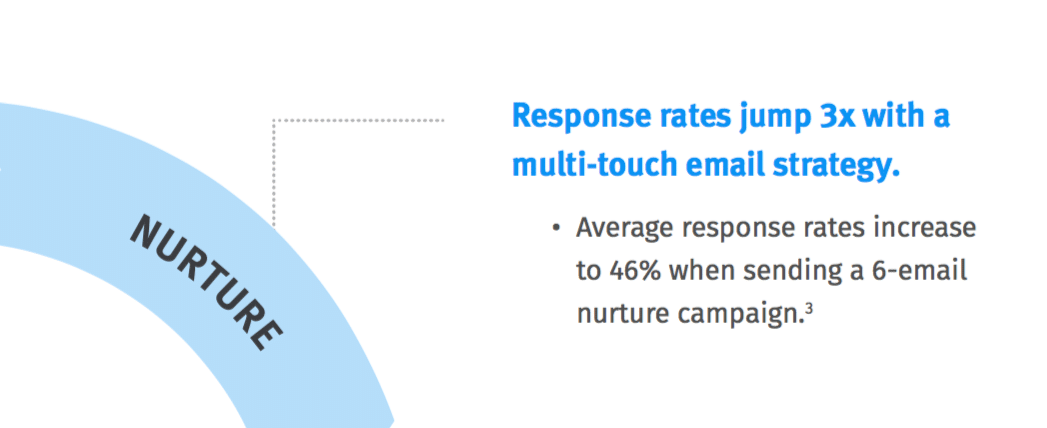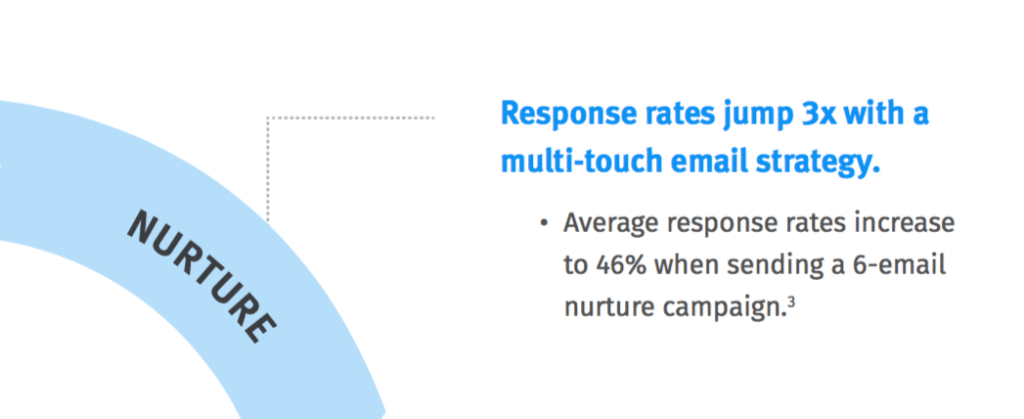 Backstory
Empowering these revolutionary recruitment methods are Talent Relationship Management Systems (TRMs). This robust recruitment technology is quickly becoming the go-to for forward-thinking talent strategists and hiring decision-makers seeking a more sustainable, quality-centric, and intimate approach to hiring. 
While Applicant Tracking Systems (ATS) have served well in the past to create a central repository for resumes, applications, and candidate information, and to perform some of the basic sourcing and recruitment processes, TRM technology does all these things in a single system.
Importantly, TRM brings the experience with the candidate alive by not only tracking conversations but also ensuring the conversations have a personalized flavor, versus seeming automated. 
7 Ways a TRM System Empowers Recruiting
1. Extends and Solidifies the Candidate Relationship
Akin to Customer Relationship Management (CRM) tools that help you "to develop customer relationships and drive customer retention, TRM solutions help companies to develop relationships with candidates and retain the interest of candidates beyond the hiring cycle," according to Ronny Cheng in Talent Relationship Management: CRM Hits the Recruiting Industry.
"The principle is that talent relationships, just like customer relationships, are essential to the survival of any company and must be maintained. It's more than just headhunting or playing the numbers game," says Cheng.
2. Empowers Organic Conversations
In addition to facilitating more enduring relationships that occur before, during and after the hire, a TRM also ensures conversations are organic versus being forced. People are busy and stressed by these new uncertainties and are being bombarded with information, today more than ever. 
Just another email can be annoying, get lost in the shuffle or will be deleted. However, a more refined and customized communication approach sets the sender apart and increases the likelihood of being noticed.
3. Enables "Sending For" Emails
Encouraging a more nurturing approach, a TRM enables emails sent from the company's various leadership members. The average email response rate is 42%. By using a 'sending for' feature, you can expect a 31% increase in response rate.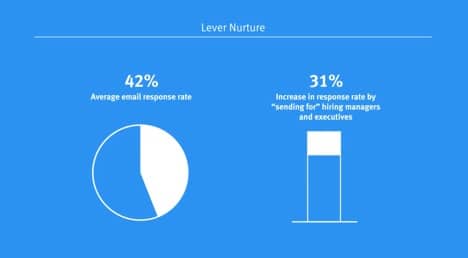 4. Paves a Job-opportunity Path
Initiating conversations around a contact's latest promotion or industry award, interacting on industry trends, or simply reaching out to 'stay in touch' all are ways to up the communication game. You may also want to do a healthcare check-in, amid the current crisis, to let them know you care, beyond the bottom line.
TRMs enable and automate such conversations. Ultimately, these soft interactions help keep the conversation path paved for the next job-opportunity, job-referral, and other important hiring conversation. They also ensure your company is top of mind when the prospect starts their next job search.
 5.
Reduces Time to Hire
According to the aforementioned Talent Benchmarks Report, "Nurturing candidates after sourcing them leads to nearly 20 percent less time to hire. The ability to build connections faster early on leads to less ambiguity for the candidate on whether the role is a fit for them."

 6.
Streamlines Communications
According to Bridget Miller, Contributing Editor, HR Daily Advisor, in What Is Talent Relationship Management?, "A TRM system … takes the (ATS) process a step further, with better tools for integration with various means of candidate outreach (such as social media interactions) and more sophisticated databases and outreach options." 
It also provides a collaborative platform for transparent communications between recruiters, hiring managers, and key decision makers. This ensures everybody is on the same page, which in turn speeds up recruiting and helps you make better hiring decisions.
7. Tracks Your Key Metrics
TRM systems provide a single source of truth, which is essential for accurate reporting. You'll be able to track conversion rates across every stage of the talent lifecycle. This allows you to experiment and optimize your processes. Similarly, a TRM enables you to measure time spent in each stage, which helps you identify and alleviate bottlenecks.
Finally, TRMs are able to algorithmically recommend talent based on past performance and candidate data. This helps you tap into your database and rediscover your top talent. 
Summary of Value: Talent Relationship Management Systems
The benefits of a Talent Relationship Management System are manifold. They are built to:
   

Create recruitment process efficiencies.

   

Enable continual online engagement with active and passive candidates.

   

Consolidate internal operations + interactions, keeping everyone on the same page.

   

Source top talent pre-need, speeding productivity when a need arises.

   

Develop relationships with future job applicants in advance.

   

Identify and spur initiative to be taken on talent pipeline opportunities and gaps.

   

Help predict (and take measures to combat) future talent shortages.

   

Segment the talent pool by skill sets/skill sets gaps; targeting segmented groups.
How to Foster Talent Relationships Amid Instability

The idea behind crafting ongoing and quality-centered relationships with individual candidates may not be new, but it definitely is one that is in need of a revival. In our hyper-competitive, overly stimulated 24/7 world, tailoring interactions can sometimes seem difficult, if not impossible, creating a hand-wringing result.
TRM systems that distinguish themselves are forged on a foundation of transparency and robust technical infrastructure enabling you to separate from the noise. Uniquely tailored, nourishing conversations underpin your value proposition. The result is a ripple effect that supercharges recruiting productivity and enhances business development, ultimately propelling organizational growth.
—
Propel your organization forward by taking your talent relationship management strategy to the next level: Schedule a Demo today to learn more about the candidate-nurturing value proposition upon which Lever is founded.