Diversity, equity, and inclusion (DEI) is (and has been) top of mind for many orgs today.
Women and people of color are underrepresented in leadership position

.

The wage gap is narrowing but isn't expected to close for quite some time

.

And civil liberties are being rescinded for many individuals, which greatly impacts these professionals' lives far beyond the workplace.
Every employer has a responsibility to do their part to right these wrongs, and there is certainly no shortage of actions that could be taken right now to make an impact.
Your business can start by building a more diverse talent pipeline that will feed into your workforce and provide more opportunities for people from underrepresented groups.
How to recruit diverse talent
1) Attract diverse talent through an inclusive company culture
Without an inclusive company culture, recruiting a diverse workforce could lead to a revolving door of candidates and employees from underrepresented groups.
Gather employee feedback through surveys, review sites, and exit interviews to learn how you can improve your culture and make your company more welcoming and inclusive.
Then, promote your culture throughout your employer branding materials, including your career site, social media channels, and employee-generated content.
2) Set goals for recruiting diverse talent
What gets measured gets done. Take stock of where you stand with regard to diversity, equity, and inclusion, and set time-boxed goals to address areas for improvement.
Some goals might be:
Proactively source 10 candidates from underrepresented groups for every role

Rewrite 5 evergreen job descriptions each month in Q1

Get 30 percent of the company to attend unconscious bias training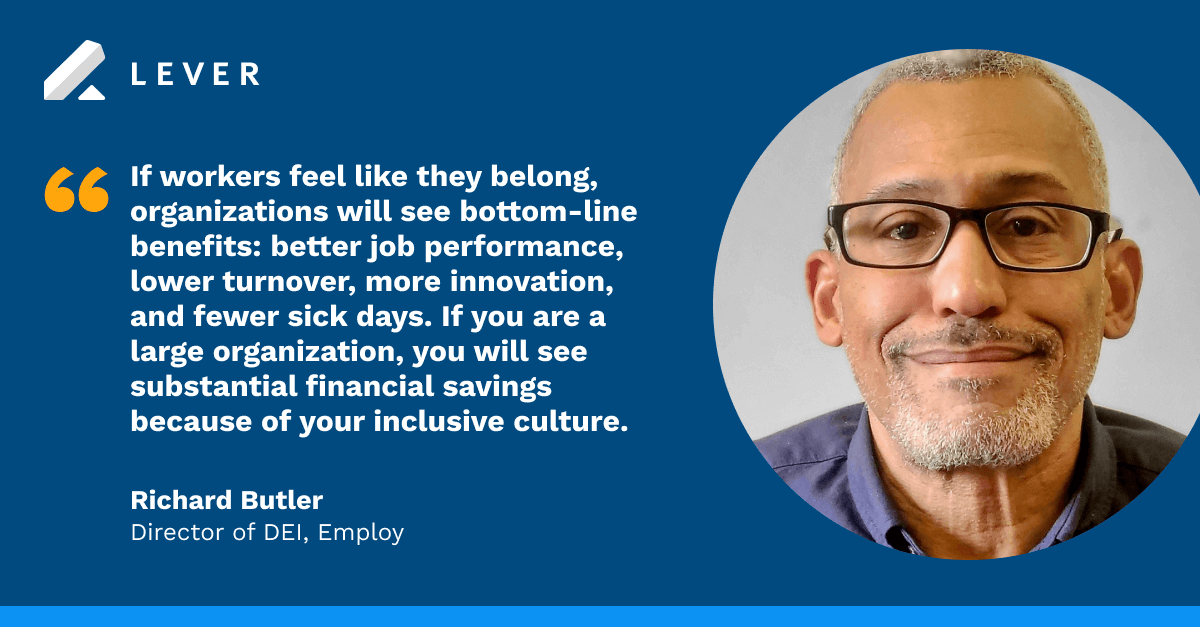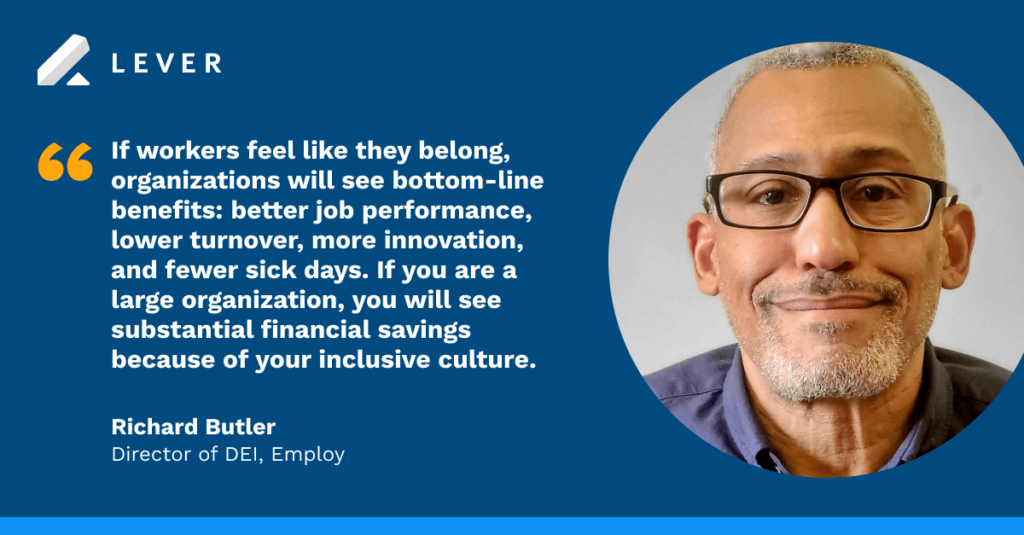 3) Hold a kickoff meeting to align on diversity initiatives
How do you start recruiting diverse talent? Begin the recruitment process for each role with a kickoff meeting to gain an understanding of the role and build an ideal candidate profile.
It can be helpful to review a few candidates together to learn what a strong contender looks like. This ensures that you're evaluating all candidates against the same criteria from the start, creating a more fair hiring process.
4) Use a structured interview process
Take your ideal candidate profile and build out a structured interview process, in which each candidate goes through the same steps and is asked the same set of questions.
This ensures that bias does not creep in, and you create the same conditions for all candidates as you ramp up recruiting diverse talent.
Incorporate a skills assessment, such as a design exercise or faux sales call, to get a more objective understanding of how each candidate could make an impact at your company.
At Lever, we do impact descriptions instead of job descriptions to measure candidates based on their potential over just their experience or skill set.
To learn more about how you can apply impact descriptions to target high growth talent, check out our eBook to help rethink your job descriptions. 
5) Proactively source candidates to build your diversity talent pipeline
Rather than passively waiting for a diverse candidate pool to come to you, proactively source talent from underrepresented groups.
For instance, add historically black colleges or sororities into your Boolean search strings. Write candidates personalized outreach messages to share a little about your role, and why you think they'd be a great match for your company.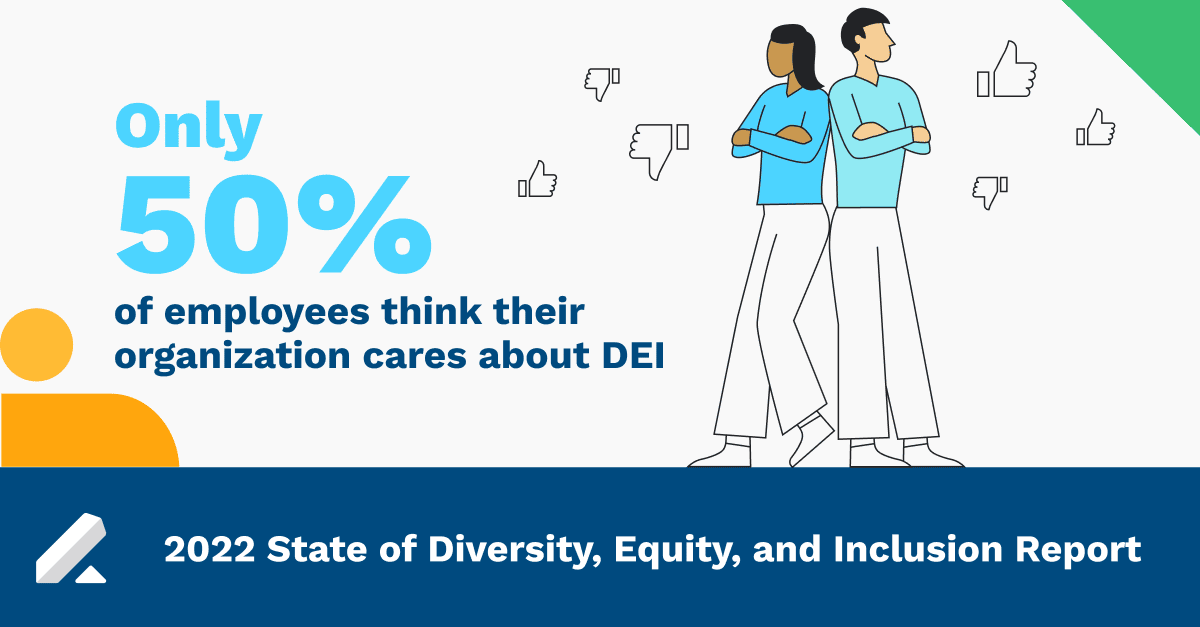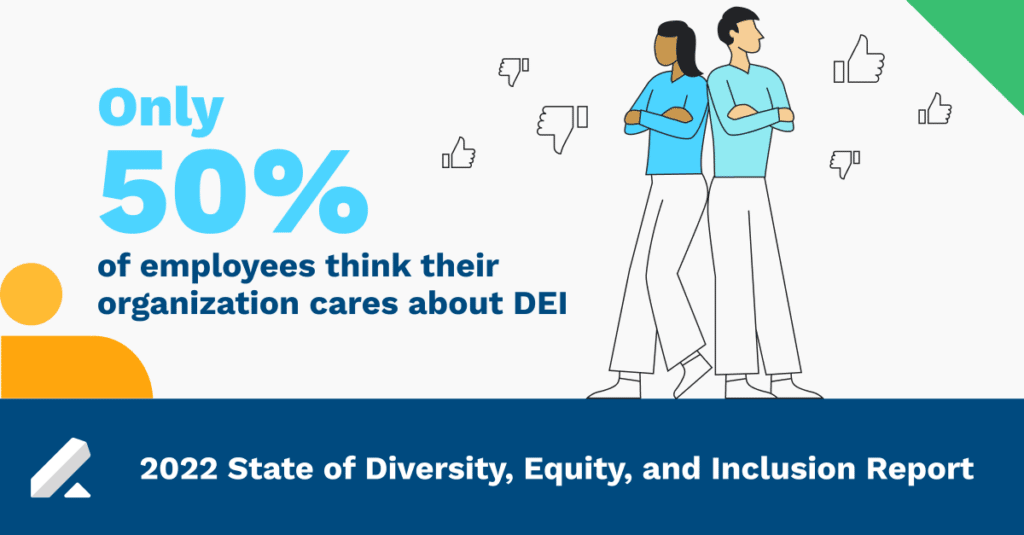 6) Get involved with minority institutions to recruit a more diverse workforce
Sponsor institutions that support people from underrepresented groups, and build relationships with members. These might include women and LGBTQ organizations, or minority professional groups.
Get the rest of your workforce involved by offering a stipend for employees to join these groups and attend events with them.
Some examples might be:
Blacks in Technology

National Organization on Disability

Women of Silicon Valley

National Association of Asian American Professionals
7) Recruit diverse talent through referrals
Employe referrals are arguably the best source of hire, but have a tendency to contribute to a homogeneous workforce. Give your colleagues some direction by asking them specifically for candidates from underrepresented groups.
For instance, ask, "Who's the best female salesperson you know?" or "Who's the best Black engineer you've worked with?"
Or, if you use an employee referral platform, you can proactively search through your colleagues' connections and filter for candidates from underrepresented groups.
8) Update your job descriptions to be more inclusive
Your job descriptions may be inadvertently turning away qualified candidates from underrepresented groups.
For instance, men will apply for a job when they meet only 60% of the qualifications, but women will only apply when they meet 100% of them. Separate out must-have and nice-to-have skills so candidates can clearly see what's necessary.
Add an equity statement that encourages candidates from all backgrounds to apply if their experience is close to what you're looking for. Then run your job description through a gender decoder to ensure the language used doesn't appeal more to one group.
This is a great way to reinforce and attract diverse talent for your open roles.


9) Conduct blind resume reviews
Unconscious bias can happen as early as the resume review process, as recruiters and hiring managers make snap judgements based on things like a candidate's name, address, or school.
Get ahead of this by removing all non-essential information from resumes prior to screening when recruiting for diverse talent.
10) Look internally to drive diversity hiring initiatives
Your employee resource groups can be a tremendous resource for building a more diverse and inclusive workforce. Get their advice and feedback to learn how you can attract a more diverse talent pipeline.
For instance, your LGBTQ group may point out that inclusive healthcare benefits would be a huge selling point within their community.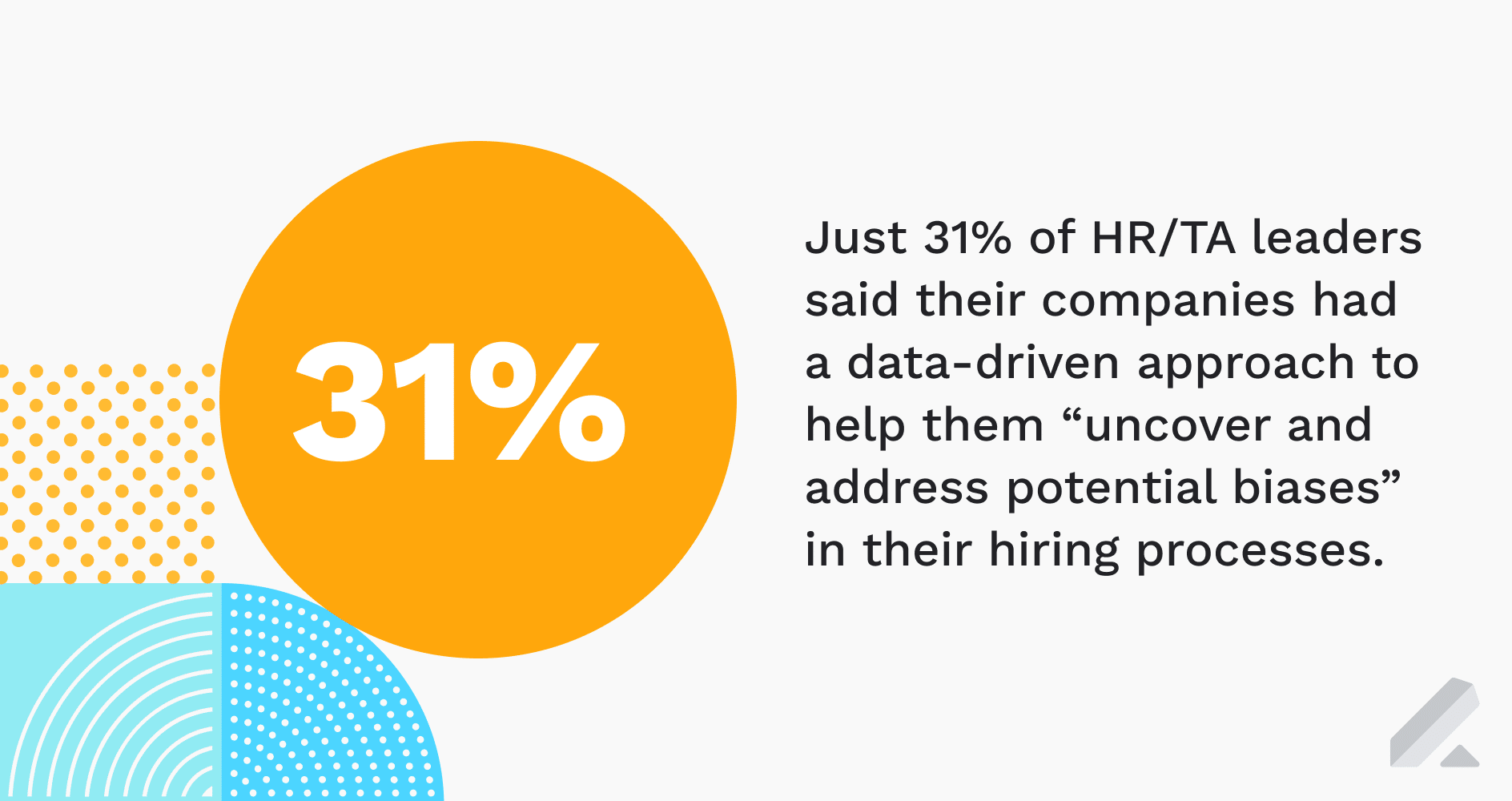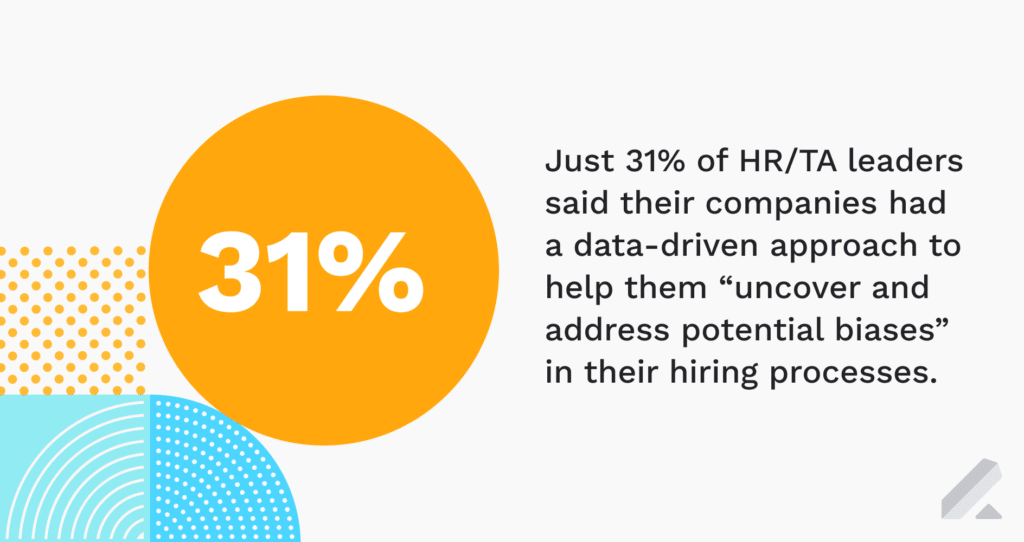 11) Organize unconscious bias training
Unconscious biases are inherent in all of us, but we can learn to recognize and overcome them. This is a crucial part of building an inclusive company culture, as well as ensuring that diverse pipelines can retain people from underrepresented groups through each stage of the hiring process.
Organize unconscious bias training for hiring managers, interviewers, and anyone else who would like to attend and learn.
12) Create diverse interview panels
A diverse group of interviewers may be better suited to identify the unique characteristics that would, or would not, make each candidate a good employee.
It can also help the candidate feel more at ease to know they wouldn't be the only employee from an underrepresented group.
13) Challenge potential biases
Collect interview feedback individually to avoid group-think, before getting together to make decisions as a group.
Use the criteria that was set during the kickoff meeting, and use specific examples from the interview to determine whether the candidate fits those criteria.
Challenge opinions or decisions that you feel may be rooted in unconscious bias to ensure a fair decision-making process.
14) Build a strong onboarding process
Employee onboarding is an important intermediary step between candidate and employee. Craft an inclusive employee onboarding experience to ensure you don't lose your top-choice candidate.
For example, ask preferred names and pronouns, learn dietary preferences, and accommodate workspace set-up preferences. You want to make sure you can retain your diverse workforce for future development and promotions.


15) Measure and celebrate the success of your diversity recruiting programs
Keep track of your progress toward your goals, and share results with your team. This lets everyone know how important diversity, equity, and inclusion are at your company, and can encourage everyone to keep doing the work to build a better workplace.
Where to start?:
Check your talent sources and what types of candidates come through each

Evaluate new talent sources to expand your reach

Understand who is coming into the funnel and where you can move the needle

Run an effective diversity survey to learn more about your candidates

Have a sourcing strategy and nurture diverse talent with a consistent and authentic brand message
Making a concerted effort to build a more diverse talent pipeline with leading TA software
Getting diverse talent into the top of the funnel is a small part of building a diverse and inclusive company. You have to be intentional evaluating candidates fairly, so you're not unintentionally weeding out great talent at each stage of the pipeline.
It can be helpful to track conversion rates between these stages to understand where you should focus your attention.
For instance, if you find that there's a large drop in minority candidates moving between the onsite interview and skill assessment, unconscious bias training may be in order.
Follow your data closely so you can make more informed decisions, and continue making progress on your organization's diversity, equity, and inclusion.
Discover how thousands of LeverTRM users leverage our ATS + CRM to make strides with their DEI initiatives and diversity hiring efforts. Schedule a demo of our TA suite today.