The best recruiting CRM solutions on the market today are actually talent acquisition suites.
Given the competitive hiring landscape, it's vital for employers of all kinds to deepen relationships with individuals in their systems to hire the top talent.
And only advanced recruitment CRM platforms — ones that offer workflows to automate recruiting tasks (e.g., posting to job boards, sending nurture emails), help TA specialists streamline candidate sourcing, and enable seamless collaboration with hiring managers and stakeholders — can help them do so.
4 signs it's time to ditch your old-school ATS and invest in advanced recruiting CRM software
Here are four signs you should head to the recruitment software marketplace to get an ATS + CRM that can boost your recruiters' efficiency and effectiveness and help you scale as desired.
Sign #1: You can't deduplicate candidate profiles with your current ATS.
Just as a customer relationship management system used by marketing and sales ensures no duplicate profiles are created for the same contact, your recruiting CRM should do the same.
If your current TA software allows multiple profiles for one individual to exist in your database, odds are you and your recruiting colleagues will become unclear which profile features the most up-to-date and relevant info regarding the person in question.
When an active job seeker applies to a position posted publicly by our customers, our complete ATS + CRM solution automatically 'de-dupes' that person by their email address, ensuring just one, central profile exists for that prospect — not several, disparate ones.
If said job seeker applies to multiple roles at their organization, all of those 'opportunities' are stored in the single, primary profile. This ensures the different posting owners (often, lead recruiters) who use Lever can see their distinct opp in the profile with ease.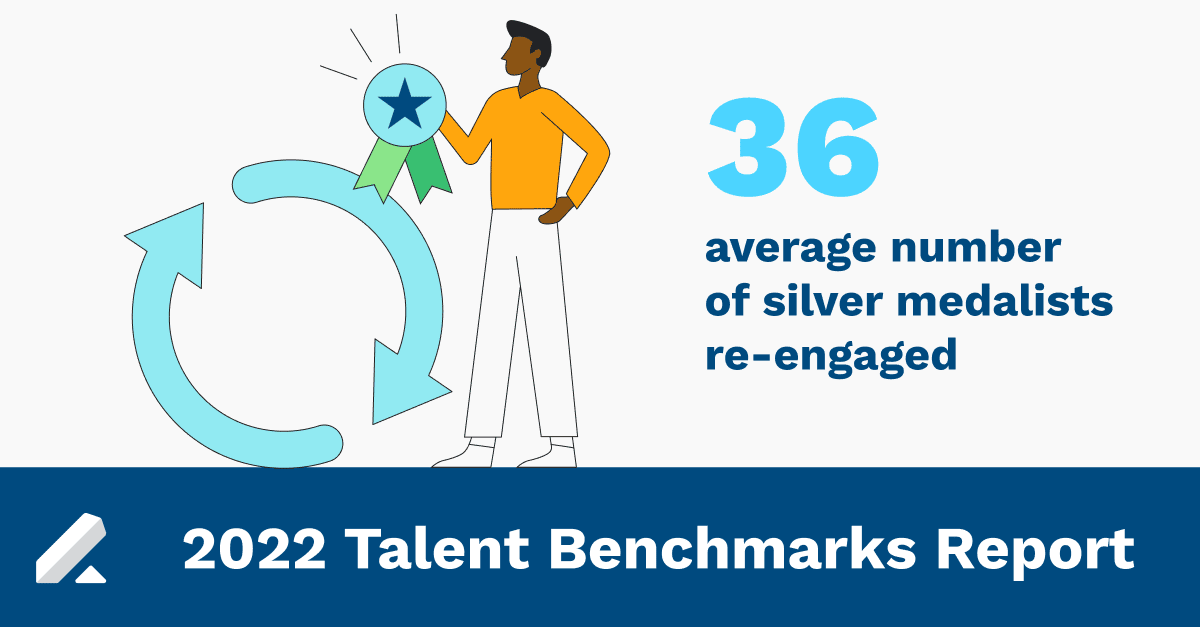 Sign #2: You use spreadsheets as a faux recruiting CRM for your team.
Worse than having a dated, inefficient ATS as your de facto recruiting CRM is relying on spreadsheets to store candidates' info and notes about their current pipeline status.
You may be adept at leveraging Excel and/or Google Sheets to keep tabs on different facets of your recruiting process and even think it saves you time with candidate evaluation.
But to think using spreadsheets instead of a robust TA solution that automatically updates the status of job seekers as new actions are taken by them or your in the recruitment cycle (e.g., submitting an application, completing an interview, sharing prospect feedback) and shares near-real-time insights on job prospects (e.g., candidate experience survey feedback and scores, nurture email campaign engagement data) is wishful (and incorrect) thinking.
Sign #3: Your ATS is essentially a talent graveyard, instead of a goldmine.
The purpose of a recruiting CRM isn't just to create and store candidate profiles.
It's to make it simple for recruiters to find any individual in their talent pool based on a variety of easily searchable criteria so they can rediscover and resurface past prospects — including and especially silver-medalist candidates — for current job openings.
Lever's tagging capabilities means recruiters with our solution can denote why a candidate was archived (e.g., declined offer, failed background check, under-qualified, unresponsive).
Lever users can also see what recruitment-process stages a candidate took part in/made it to in prior interview cycles and revisit feedback shared regarding them from interviewers.
If your existing ATS is simply a graveyard where candidates' profiles sit static (i.e., aren't update often, or at all) and/or your team can't rediscover their profiles quickly, it's time for an upgrade.
Sign #4: You spend too much time toggling between your recruitment tools.
When bits and pieces of a candidate's pre-hire history are stored in different tools, it can be time-consuming and laborious for you and others in TA to capture the full picture about them.
Having disparate tools that host candidate info can also lead to untimely, irrelevant, and/or unengaging nurture messaging that deters them from wanting to learn more about active roles.
No platform 'does it all' for talent leaders and recruiters today. But you're far more likely to connect with and convert prospects in a predictable, scalable, sustainable manner than with using a number of disconnected solutions.
Find the right recruiting CRM for your talent team with help from our ATS Buyer's Guide.