Attracting top talent depends on several variables, and it starts with your talent acquisition approach. This process is a candidate's first introduction to your organization and must be efficient and streamlined.
For example, look at LinkedIn and you can read how candidates feel about a broken recruitment process and its impact on the company's reputation.
The key complaints: Too many interview rounds, lengthy, clunky application software, and radio silence from recruiters. In short, some candidates are not happy with the current state of TA.
As a result, companies are losing out on top talent who are frustrated with this process.
How can you ensure your recruitment process is more candidate-friendly and doesn't adversely impact your employer branding? Your first step is to go straight to the source and launch candidate experience surveys.
Here's everything you need to know about building effective candidate experience surveys, including how to create them and which questions to ask.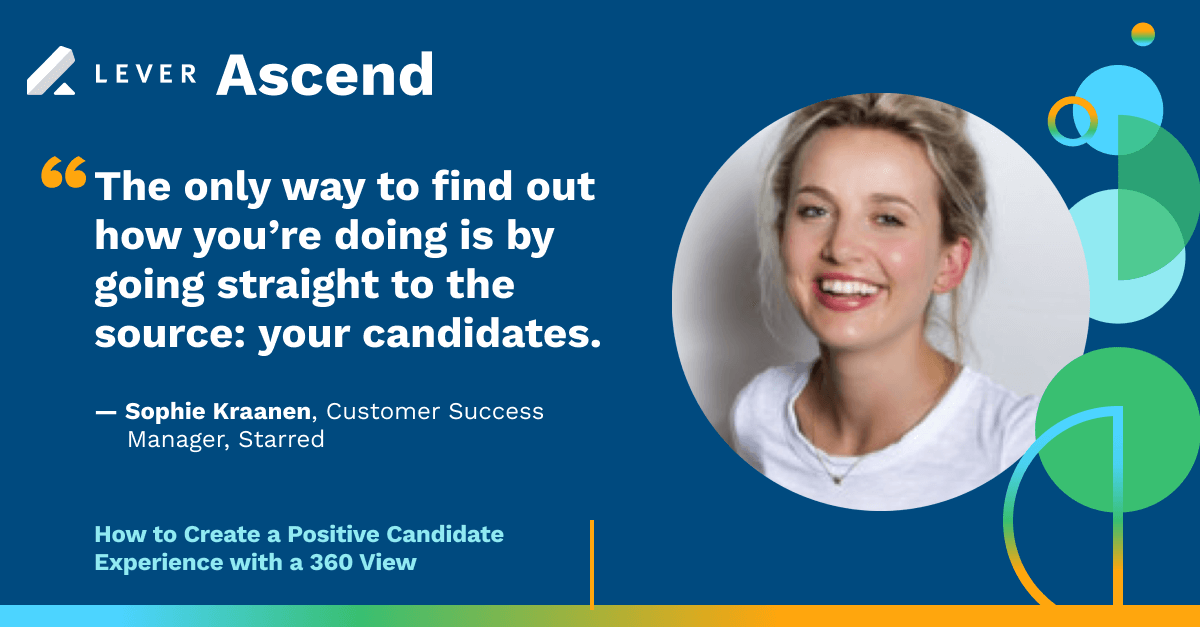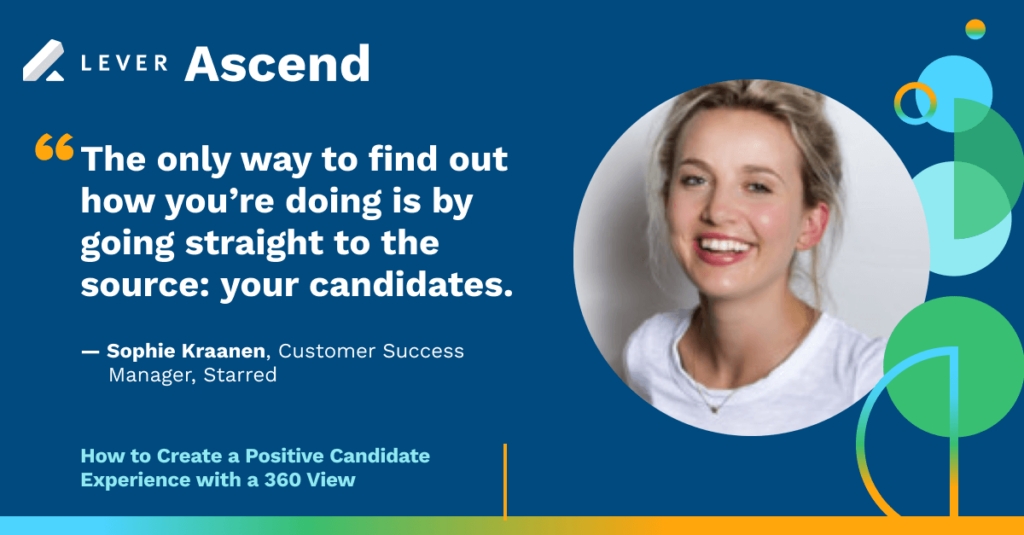 Benefits of using candidate experience surveys
Sending candidate experience surveys to prospects you interview can help quantify their satisfaction (or lack thereof) with your talent acquisition efforts.
The surveys can give your team valuable feedback to help change your nurturing, interviewing, and offer-extension activities and enhance your chances of attracting and hiring the best talent.
In fact, there are many pros of using candidate experience surveys. Notably, you can:
Gain insights into what candidates want
By surveying candidates, you can learn about their preferences and what they look for in a job. Are candidates looking for more work-life flexibility, specific benefits, or remote work?
This information can help you tailor your recruiting efforts to attract top talent better.
Understand why candidates reject job offers
If you survey candidates who rejected your job offer, you can learn why they decided not to accept.
Was the salary not competitive enough? Did it take too long to receive an offer? This information can help you rectify issues with your candidate engagement efforts so more candidates will accept in the future.


Improve your employer brand
Candidate surveys can also help you improve your employer brand. Collecting feedback from candidates allows you to learn about areas where your brand needs improvement.
For example, in a previous report, we stated that brand experience is determined by your people experience — what candidates and employees experience when they come in contact with your company, how they talk about it, and the sentiment attached to that dialogue.
The common themes from that dialogue and sentiment become your employer brand — even if you don't intentionally do anything to direct that message or process.
Gauging how your company is perceived internally and externally – and taking steps to rectify any issues – can strengthen your employer brand and make it more attractive to top talent.
Measure the success of your talent acquisition efforts
By surveying candidates, you can track the progress of your talent acquisition efforts over time.
Suppose candidates indicate that communication from your team needed to be more consistent or that you kept warm candidates in the pipeline for too long. In that case, this can be the impetus to update your recruiting campaigns and interview process.
Key questions to ask on your candidate experience survey
When you create a candidate survey, think of the answers you want to receive. Asking key questions that will drive valuable insights will help fine-tune your talent acquisition strategy and process.
According to Roy Reif, Lever's Senior Product Marketing Manager, below are some questions to ask in a candidate experience survey you send to previously engaged prospects:
Is there anything we could improve on?
Anything else you would like to tell us?
Anything else you would like to tell us?
How likely are you to recommend (Company name) based on your experience
How was your experience interviewing with the team here?
Ask questions like, "I felt I was given the right amount of information to be prepared throughout the interview (Agree, Neutral, Disagree)."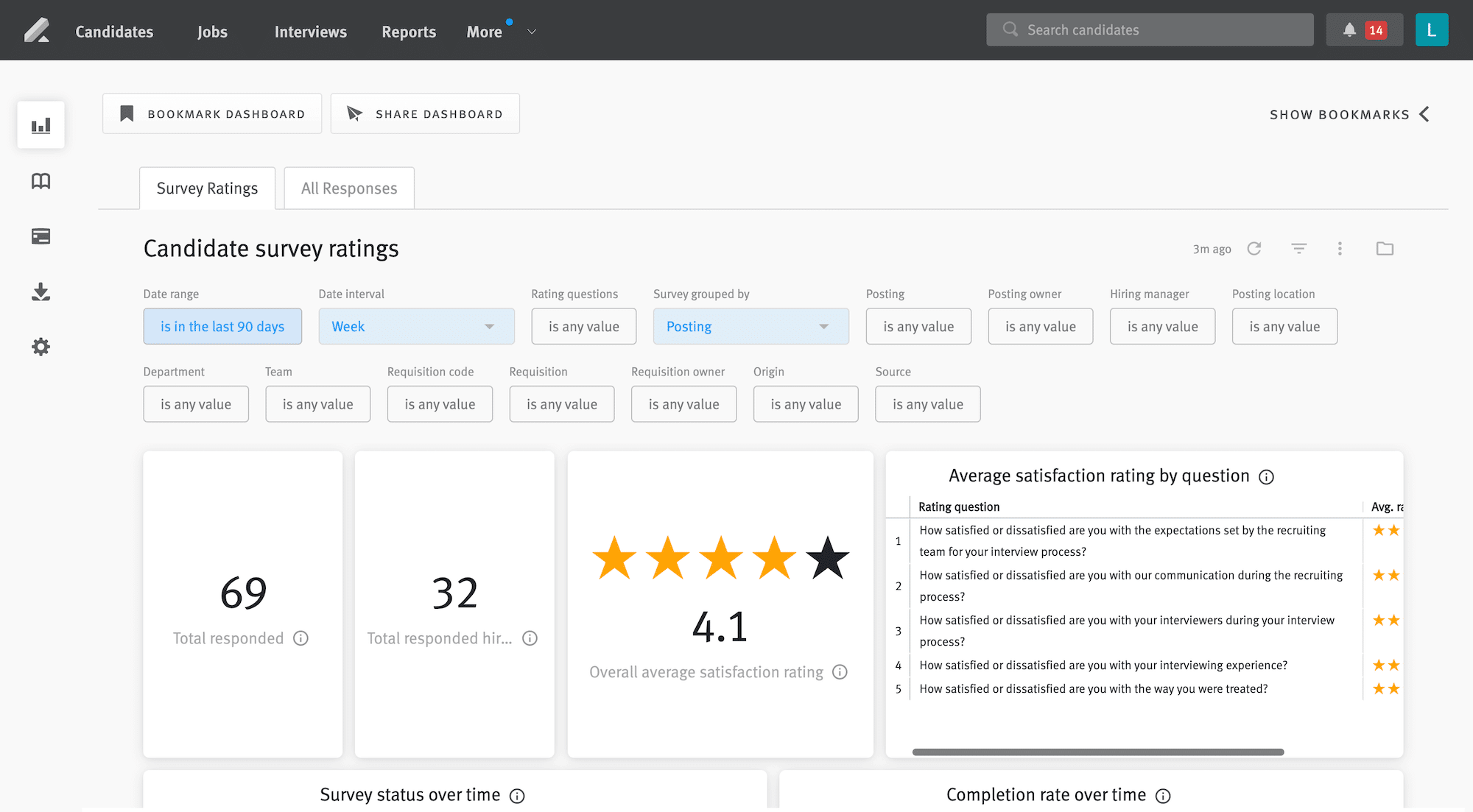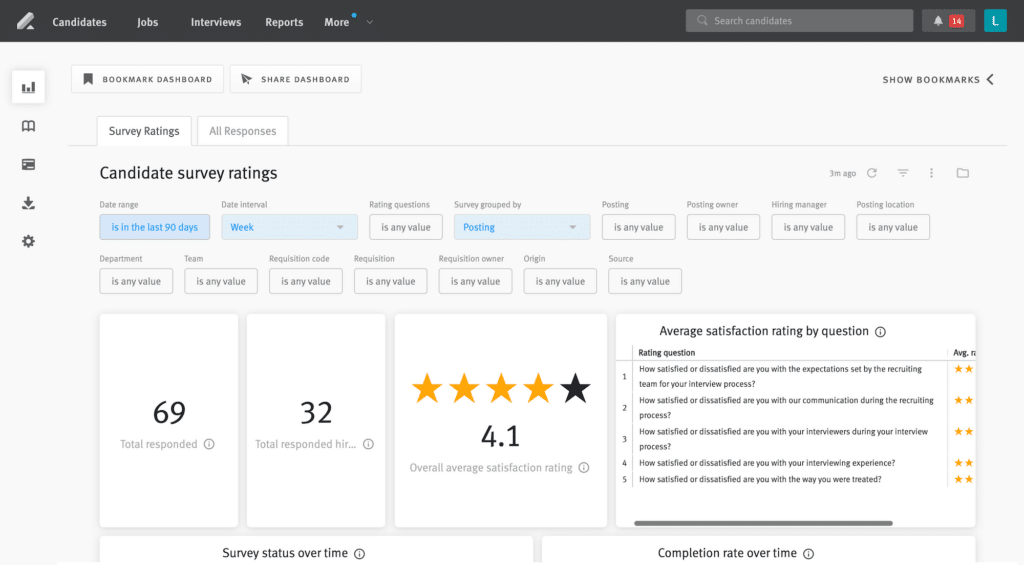 Tips for optimizing your survey to drive completion and insights
There are several ways you can optimize your survey so that candidates complete it. In doing so, you can gain rich, actionable insight into your process and streamline your interview process.
Some tips to ensure prospects complete your candidate experience survey include:
Keeping your survey short and to the point. The more questions you ask, the more likely respondents will get fatigued and provide less honest answers.
Asking specific, actionable questions. The more detailed your questions are, the more valuable your survey results will be.
Making sure your questions are unbiased. For example, avoid leading or loaded questions that could skew your results.
Giving respondents an incentive to complete the survey. Offering a prize or gift card for completing the survey can increase response rates.
Publicizing your survey results. Sharing your survey results with candidates can help build trust and transparency in your hiring process.
Analyze the results and taking action
With Lever TRM, your company can customize customer experience surveys as they see fit and send them to interviewees right after their recruitment cycle ends.
For example, Lever's Candidate Experience Survey lets your team track progress over time and gauge the overall health of your talent pipeline. They can also help identify the specific skills and attributes that candidates value most in a potential employer.
When sourcing candidates for your top talent funnel, consistently measuring and working to improve candidate sentiment about your screening, interview, and offer processes can also help improve your organization's brand.
Book a demo today to learn how our customers leverage the out-of-the-box candidate experience surveys and candidate relationship management capabilities of LeverTRM.