Creating an employer branding strategy doesn't happen overnight. Similarly, the development of an employer brand isn't executed solely by one specific team at your business.
Rather, implementing an employer branding strategy is a joint effort among executives, HR, people managers, and talent acquisition to both define the ideal candidate personas to engage for job openings and develop and leverage promotional collateral (including assets that feature existing employees) that is intended to appeal to potential candidates.
(Forrester Vice President, Principal Analyst Dipanjan Chatterjee even noted that the marketing team can sometimes be involved in employer branding efforts, "given the native expertise that marketers have in building brands.")
We spoke with The Muse VP People & Talent Toni Thompson to learn about the org's successful employer branding strategy, the types of employer brand content they create, and how its strong employer brand aids its TA team's work to better identify and engage prospects.
In our chat, we learned the importance of employer branding to the org's overall talent acquisition strategy, how the employer value proposition (EVP) ties into recruiting and hiring today, and how both can help you boost your talent attraction and employee retention efforts.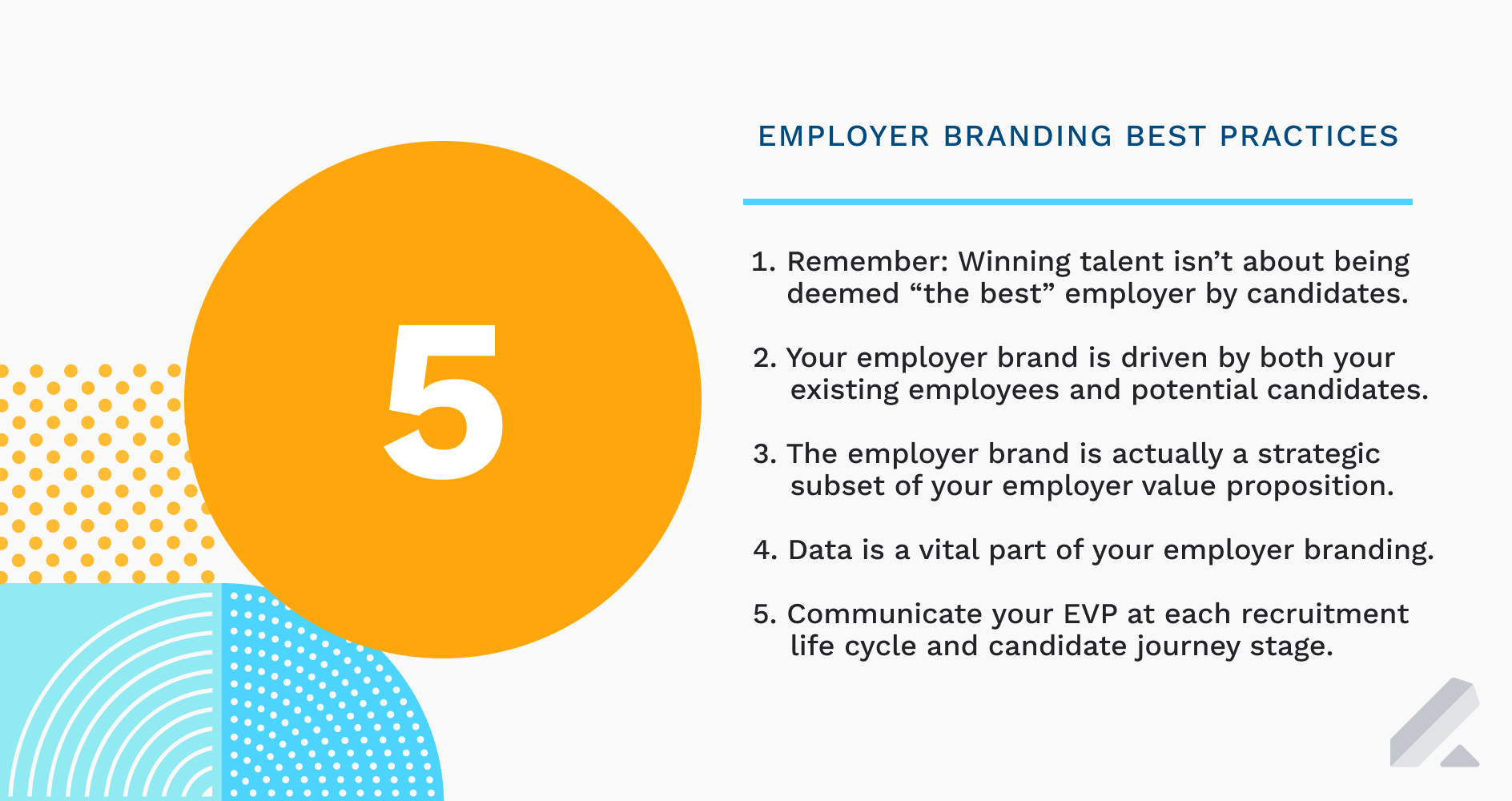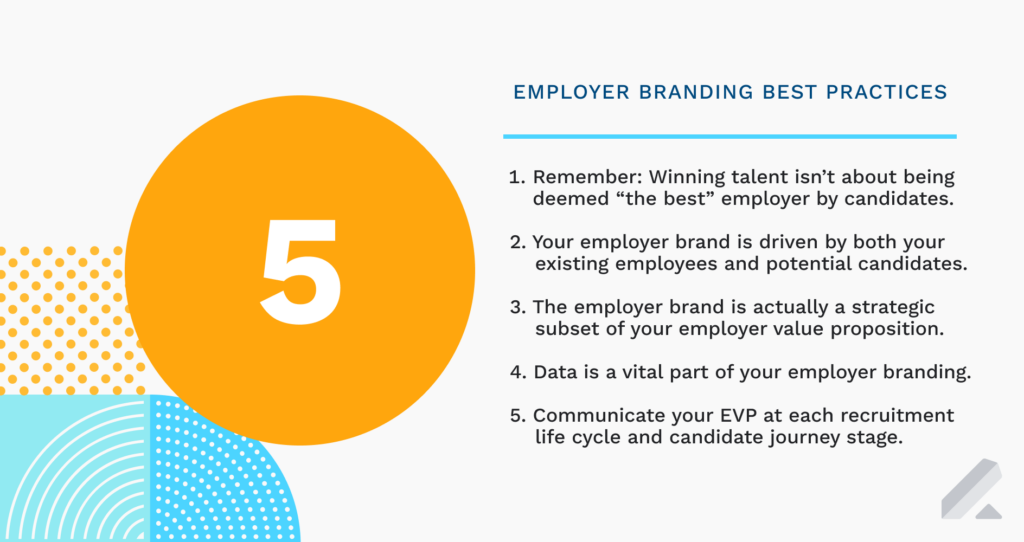 5 employer branding strategy lessons that can help you elevate your recruiting and hiring
"Many of the elements on which people base their career decisions are out of your control," Ph.Creative CEO and Founder Bryan Adams wrote for Harvard Business Review.
"Cultivating employer branding isn't."
Bryan added an actively managed employer branding strategy is "the only tangible advantage you have in today's wildly competitive environment and has to be an integral focus" to both better attract qualified job candidates on the market and retain top-performing employees.
Toni agrees. During our Q&A, she shared how The Muse has been able to better convert job seekers and turn members of their workforce into brand evangelists, thanks in large part to a well-crafted employer branding strategy for the business.
(Not to mention a healthy and empowering work environment and strong work-life balance for employees — both of which greatly appeal to today's job seekers.)
Lesson #1: Winning talent isn't about being deemed "the best" employer.
As noted above, the job market has been and remains highly competitive today. Candidates have many choices when it comes to where they want to work.
These individuals are researching companies carefully via their websites, social media, and review sites to learn how they stack up against the things they value most in an employer.
For some, that's workplace flexibility, diversity and inclusion initiatives, learning and development opportunities, or internal mobility programs. For others, it may simply come down to business model, company size, or location.
Toni believes that the role of modern HR and talent pros is not just to promote open roles but rather to clarify the DNA of their companies to candidates. In other words, effective employer branding doesn't just involve being labeled the best business at which to work today.
Rather, it's about clarifying for whom your org is a great place to work.
You need to give candidates a clear idea of what sets your company apart from others and give them the opportunity to self-select out if it's not the right environment for them.
Toni said authenticity is key with your employer branding and employee value proposition (i.e., benefits you offer employees), if you want to attract candidates who align with your culture and values and ensure that they have a positive employee experience after accepting an offer.


Lesson #2: Your employer brand is driven by employees and candidates.
Toni added that your brand experience is determined by your people experience.
That is, your brand is what candidates and employees experience when they come in contact with your company, how they talk about it, and the sentiment attached to that dialogue.
The common themes from that dialogue become your employer brand. Even if you don't intentionally do anything to dictate that message, per Toni.
Know what your message is externally, as it impacts the kinds of talent you attract and the new-hire experience. Otherwise, you'll build a company culture you don't want and/or hire talent that's not a strong fit for your org. (And, therefore, not successful or happy there.)
Neither you or prospective hires want that.
So, Toni recommends making sure your external message is clear, accurate, and something the company is proud to put out into the world for both candidates (and even customers) to see.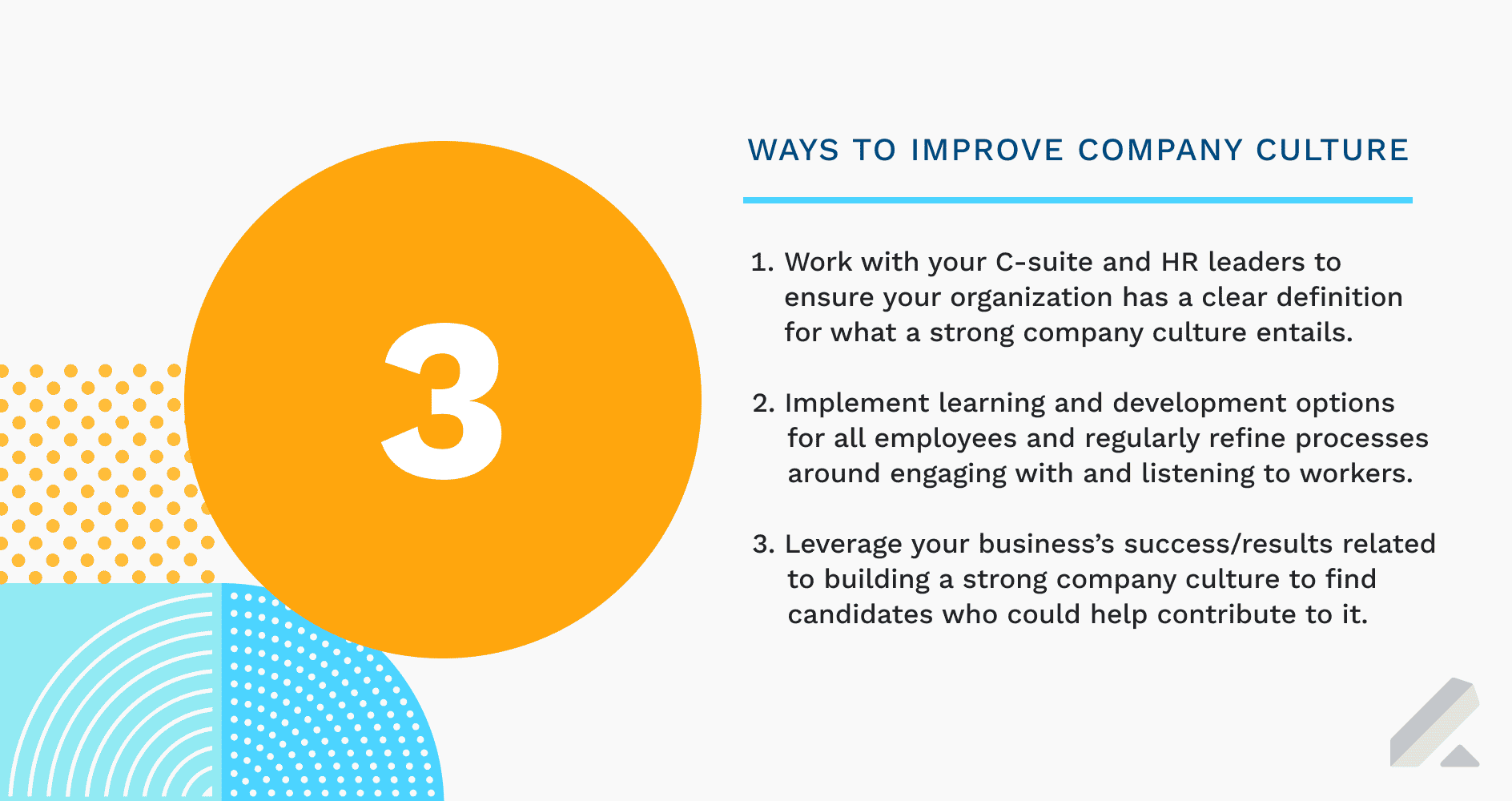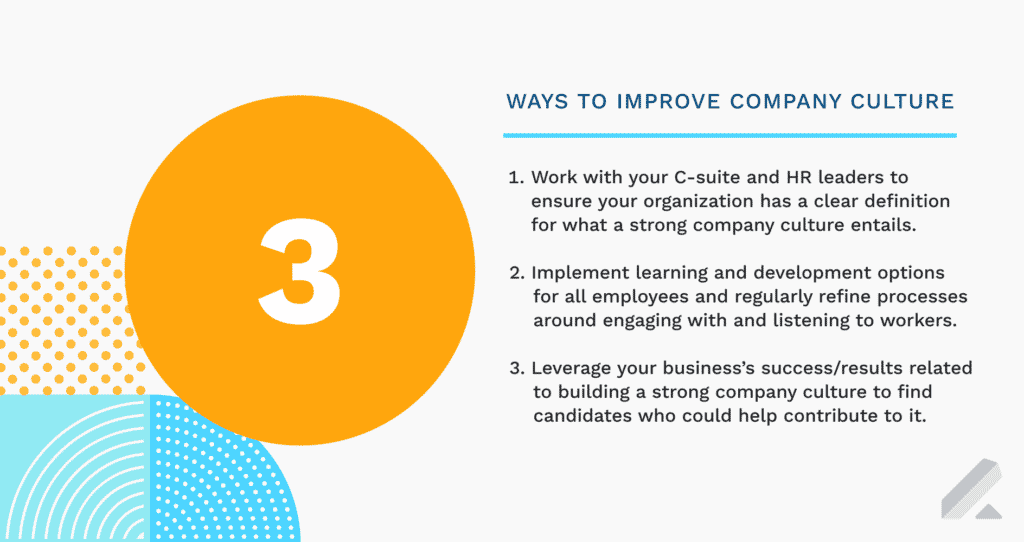 Lesson #3: The employer brand is actually a strategic subset of your EVP.
You need an EVP before you can have a strong and genuine employer brand that helps you attract top talent and develop dedicated recruitment marketing collateral your talent team can leverage in promotional activities.
Toni said you must remember that your EVP is not your employer brand. Instead, it focuses on the internal point of view of your company and encompasses all of the things that employees appreciate most about their experience.
Build your own by pulling out the core qualities and attributes you most want to emphasize. Authenticity is important, so your EVP can't be based on the desires and assumptions of your human resources or leadership teams.
Once your EVP is defined, you can build an external-facing employer brand. That is to say, you can use your EVP to identify the qualities and values your org wants to become known for, and make those the foundation for your employer brand.
Then, create recruitment-related content around those qualities and values, and promote them externally to attract the right talent for your business.
(Just be sure to keep cost per hire top of mind when using this collateral for paid recruiting to ensure you don't "overdo" it with promotion. Organic collateral, like postings on your career page and blogs promoting your employer brand, can be effective too.)


Lesson #4: Data is a critical component of your employer branding strategy.
Toni stresses the importance of using data to develop your EVP and employer brand.
The Muse uses inputs from new-hire data, quarterly pulse surveys, exit interviews, meetings, and BrandBuilder, their own tech that crowdsources employee stories.
This data allows business stakeholders to learn what people value most about their employee experience so employer branding stakeholders can then build authentic and compelling internal and external messaging.
Utilize this data to identify crossover themes and align with your management and leadership teams on focus areas. From there, develop your EVP, which should shape your employer brand and talent attraction messages to candidates and retention messages to your employees.
Lesson #5: Communicate your EVP at every stage of recruitment life cycle.
It's also crucial to ensure your employer value proposition at every stage of the candidate journey to attract and engage your top-choice candidates, Toni added.
Just be sure you pay attention to which distinct elements of your employer brand are present when you research your company like a candidate would, and make sure your employer brand is represented in your outreach emails.
For instance, you can add employee testimonial videos and quotes about your business to your career page and use them in candidate follow-up emails.
Also, pay attention to what your employees say to candidates throughout the interview process, Toni noted. It's quite common for job candidates to ask about company culture, and it's important that interviewers are communicating that culture in a clear and authentic way.
Learn how you can better attract, engage, and convert high-quality candidates with LeverTRM, our complete talent acquisition suite. Chat with a Lever team member today.