In light of recent news and many stepping up for change, we wanted to give some actionable advice to help others during this time to prevent racism or inequality in the workplace.
We sat down with Dean Delpeache, expert in diversity and inclusion at Fiix Software in Canada, to get his thoughts on where companies can and should focus going forward.
1) Acknowledge there's a problem
"This is years of this problem," said Dean. "The first thing that is needed is acknowledgement. Acknowledge the problem for internal employees.
"As much as companies are advocating externally, you also need to commit to a plan to improve equity for all employees. The goal being to create better programs for racialized and marginalized employees especially."
Some ways we are doing this at Lever is investing more in our internal Employee Resource Groups (ERGs) as key champions and drivers of diversity and inclusion at Lever.
We've also held breakout discussion groups with interested employees to talk about ways we can be a more inclusive workplace for all. These conversations have informed many of our initiatives and commitments this year toward diversity and inclusion.
2) Implement internal DEI programs
According to Dean, the best place to start is with a framework for equity internally. "Start with internal policies," he said. "Pay equity and inclusion practices internally first."
After beginning to move the needle on policies to improve equity internally, Dean said it's important to then focus on creating hiring practices that create fairness for applicants from marginalized and racialized backgrounds, in particular.
At Lever, we use industry compensation benchmarks, 360 reviews, and a consistent comp and promotion philosophy and methodology to ensure that we are paying employees fairly.
We also run regular DEI analyses on performance review and comp adjustment results, to make sure there is no systemic discrepancy by race, gender, or other dimensions of diversity.
3) Diversify your talent pipeline
Once you've done the work internally to ensure both compliance and equity amongst all employees, the next place to look at is your talent pipeline, according to Dean.
When asking Dean if it took one person of color in your talent pipeline to make a difference, I quickly learned that this rhetoric we've been taught is not nearly enough.
Dean pointed me to this HBR review research study that was done back in 2016.
Only one diverse candidate in the pipeline will not statistically make any difference to the hiring outcome. You need at least 'two in the pool' to make a difference.
"If you have one female or marginalized candidate, you have zero chance," Dean relayed to the Lever team. "Your chances of hiring go up with two and three and more."
Dean added it's "not about handouts or delaying the recruitment process." Rather, he indicated "it's the only way to ensure you have a fair hiring process based on the research."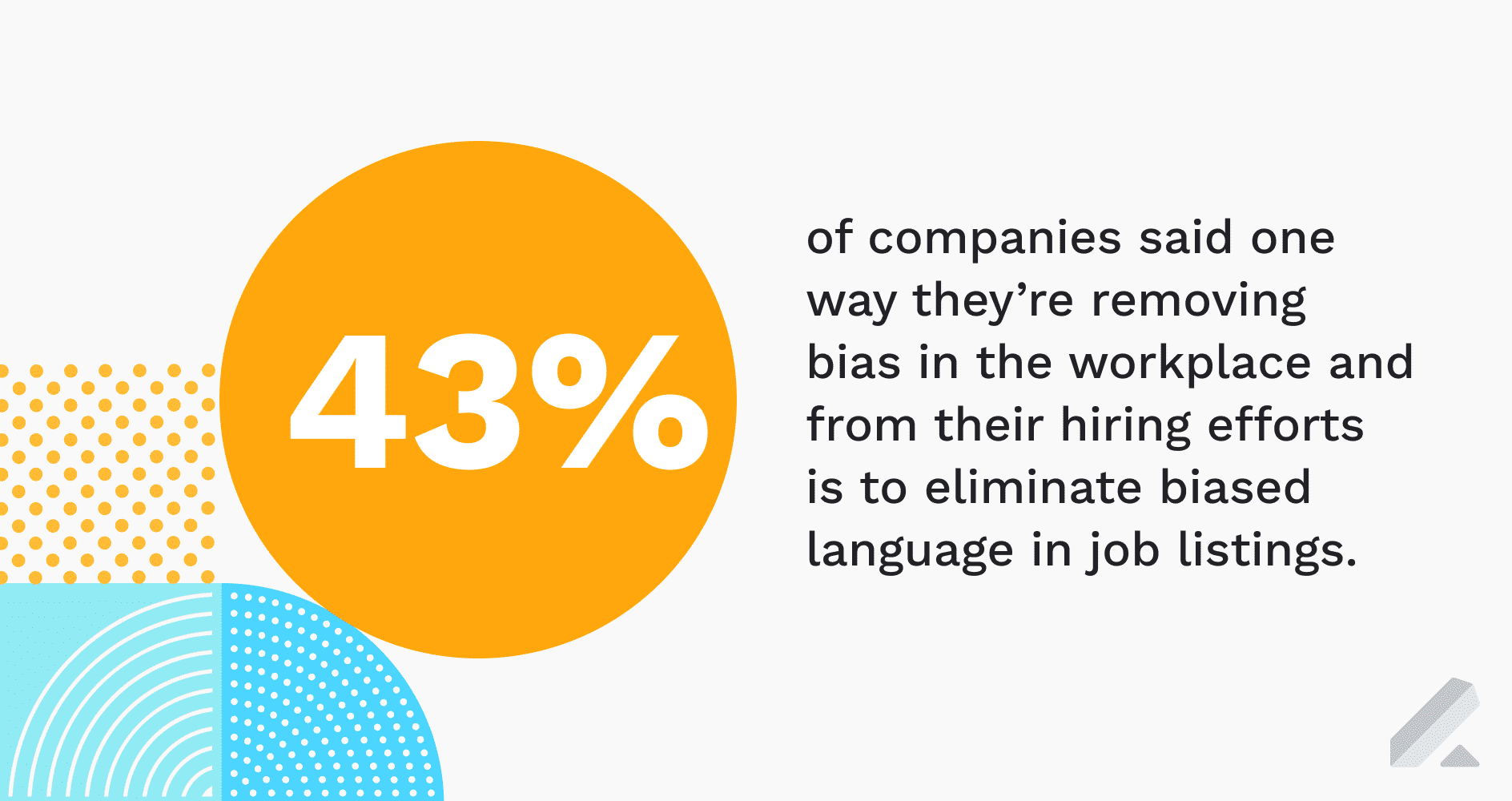 4) Use DEI surveys when interviewing
In Canada, the process is slightly different to the U.S., because it entails an employment-equity questionnaire, which Dean pointed out.
"By running surveys at various stages, we can understand more about our pipeline," says Dean. "We can see what's working across lots of partners that we work with, and we can see where these candidates are in our pipeline."
A DEI scorecard can also be used can also be used to help keep teams accountable.
5) Continue educating your company
Dean said one of the best ways to remove bias in the workplace is to follow brands doing their part to ensure that marginalized candidates get a seat at the table at their companies.
What company stories have resonated most for Dean? Specifically, he called out both the Salesforce and LinkedIn response to inequity issues in the workplace.
At LinkedIn, Black employees make up 3.5% of the workforce, according to

the company's diversity report

from November 2019.

For Salesforce, CEO Marc Benioff reinforced that dialogue will be key in our path forward in the

company's "Leading Through Change" event

. "I hope that through this dialogue, through having a multi-stakeholder dialogue, that we will all join together and learn more about how to be active allies," he said. 
"In Canada, some banks have put out similar statements," Dean said. "Shopify also made a statement, but is also giving to organizations."
Many companies like Reddit are also taking real action to ensure there is more diverse representation at the leadership level, per Dean. For example, co-founder Alexis Ohanian exited from the board and ensured that his replacement was Micheal Seibel, a black man.
Resources to further your efforts to eliminate bias in the workplace and with your hiring
At Lever, we've begun our own internal efforts to highlight 'Leveroos' who are focused on supporting the Black community in the form of workshops, panels, and blog posts.
In the words of Lever CEO Nate Smith:
"

The test of our actions won't be whether we did enough this week. It will be whether we are still making ourselves uncomfortable when the world is no longer watching."
In conjunction with Lever, Checkr, and Torch, Fiix Software created a list of anti-racism and mental health resources to help businesses like yours on their journey to eradicate bias in the workplace and in their respective hiring processes.
Inside this list, you'll find resources to guide your path forward in one-on-one meetings, inclusion best practices, recruitment initiatives, and employee development. We hope you find both docs useful and share them with your network.
Download our DEI guide to learn how to implement a diversity, equity, and inclusion initiative that helps you eliminate bias in the workplace and hire a diverse array of talent.

________
About Dean
Dean Delpeache is the Sr. Manager of Talent Acquisition at Fiix Software, where he's responsible for executing talent strategy and is accountable for the diversity and inclusion strategy.
He has worked in the Toronto technology scene for the last decade-plus, during which he's focused on talent acquisition and attraction as well as creating frameworks for equity.
Dean has conducted many workshops over the years and has been a regular conference speaker throughout North America, delivering talks to both students and industry professionals. His passions for talent, recruitment, and diversity have led him to become a vocal advocate for creating equitable workplaces.
Dean possesses a Masters in Human Resources Management from York University and has completed a Certificate program in Leadership and Inclusion from Centennial College.